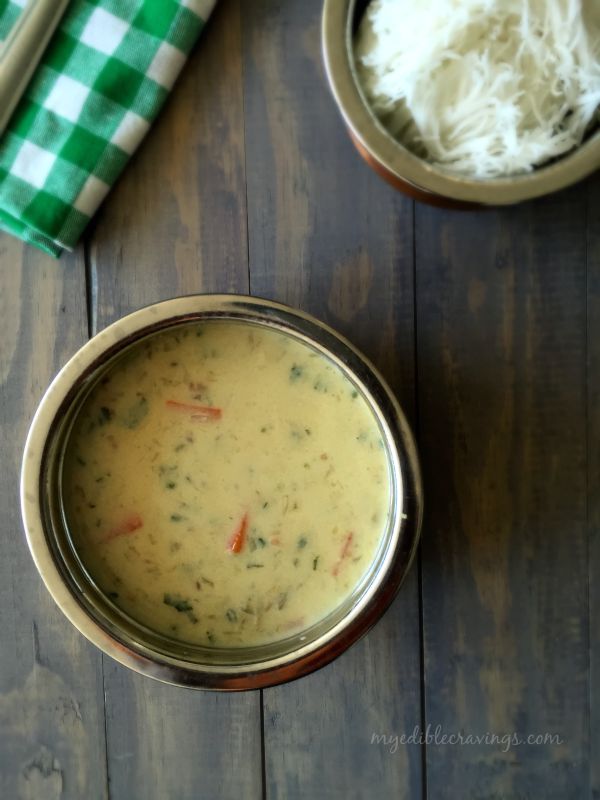 There are so many different dishes in Tamilian cuisine that they can be categorized based on the locality.  One such cuisine is that of Tirunelveli, whose dishes are very popular and known for their unique taste and recipes. Here I have given a very popular dish from Tirunelveli called as Sothi. I also learnt recently that it is a popular dish in Srilankan cuisine as well. Sothi is a coconut milk based dish that has a creamy texture (somewhat like alfredo sauce, texture only not the taste) and a mild taste.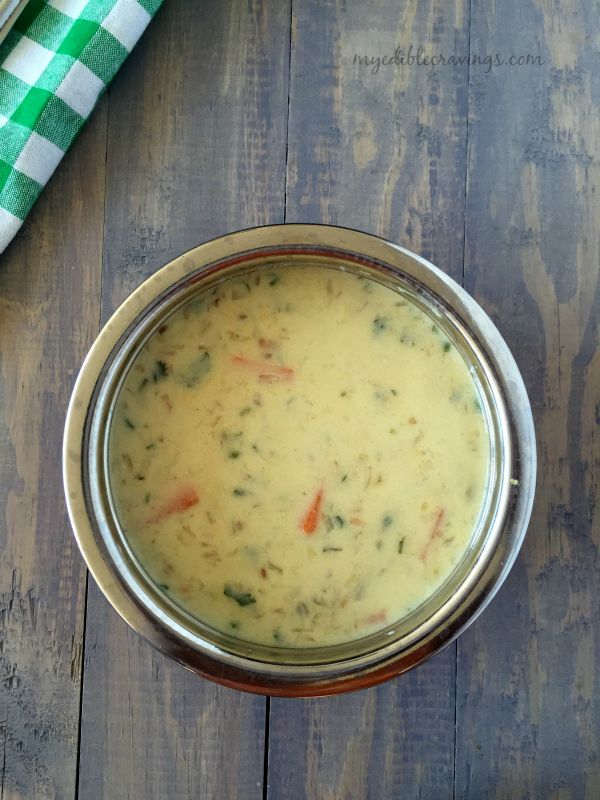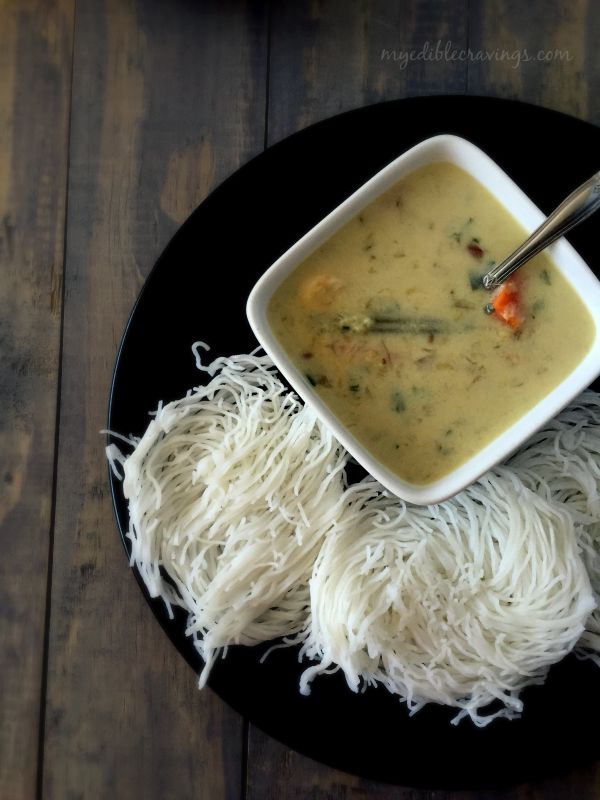 Whenever I cook Sothi, my dear friend's mom come to my mind because she is the one who taught me to cook this dish and she is from Tirunelveli (no wonder :)). She always prepares Sothi when we visit their home for holidays. Compared to many other dishes from Tirunelveli, the number of ingredients used to prepare this dish is less. Coconut milk is the main ingredient and that gives a richness and thick consistency to Sothi.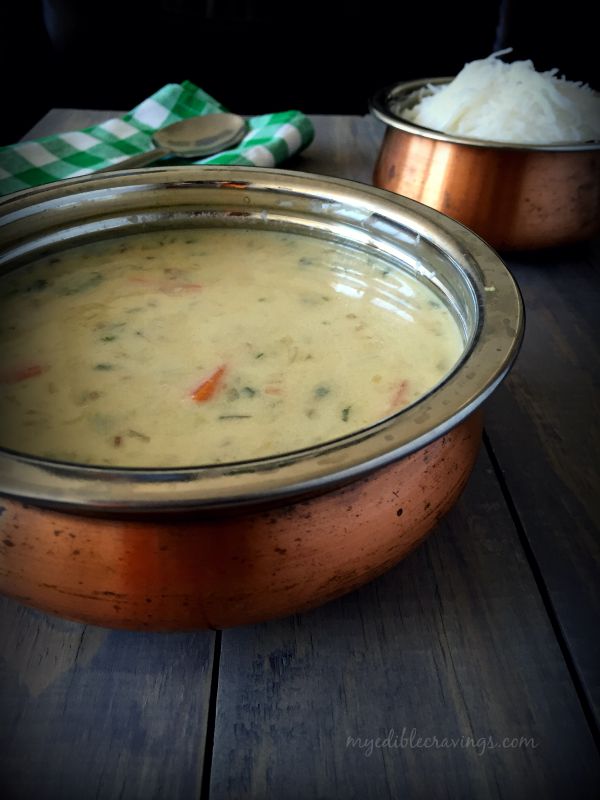 Sochi is a pretty heavy dish in the sense that you feel the fullness even when had in small servings. Back home, Sothi is the main accompaniment for Idiyappam (string hoppers) along with diluted coconut milk with sugar. It can also be had with rice along with any spicy curry like Crunchy cauliflower. Try this ethnic dish from Tirunelveli right in your home and let me know if you like it with Idiyappam or rice. FYI, I love to have it with both 🙂
Sothi
Prep time:
Cook time:
Total time:
Ingredients
To grind:
Green chilli – 1
Ginger - 1 "
Other ingredients:
Fenugreek Seeds - 1 tsp
Garlic - 5 cloves
Onion, medium, finely chopped - 1 no
Green chilli, finely chopped – 2 nos
Coconut Milk - 1 cup
Drumstick - 1
Potato - 1
Beans-1
Carrot -1
Moong dal - 100 grams
Salt as required
Cumin seeds - 1 tsp
Coriander leaves - for garnishing
Lemon juice- 1 spoon (optional)
Instructions
Grate the coconut and pulse them adding some water. Strain the milk using strainer. This is first (thick) milk. Add some water to the extracted coconut and pulse them again for couple of seconds and strain the milk. This is second (thin) milk. Repeat this process and extract third milk as well.
Pressure cook the dal for 1 whistle.
Grind ginger and chilli in a blender to a fine paste and keep it aside.
Chop all the vegetables and keep it ready.
In a kadai add a tsp of oil and season it with fenugreek seeds.
Add in onions, garlic and green chillies.
When the onions turn golden brown add the second and third extracted coconut milk.
Then add all the vegetables and bring them to boil. I used drumstick and carrots today. I added drumstick first as it takes lots of time to cook. After 10 minutes I added carrots.
Add the cooked dal to the vegetables and again bring it to boil.
Now add the ground mixture (ginger and chillies) along with salt.
When the gravy becomes thick, add cumin and coriander leaves.
When the mixture comes to boil for the last time add the first extracted coconut milk to it and immediately switch off the stove.
You can sprinkle lemon juice after 10 minutes(optional).