Thalapakatti mutton biriyani is a delicious and very popular biriyani in dindigul. The speciality of thalapakatti biriyani is to blend all the ingredients.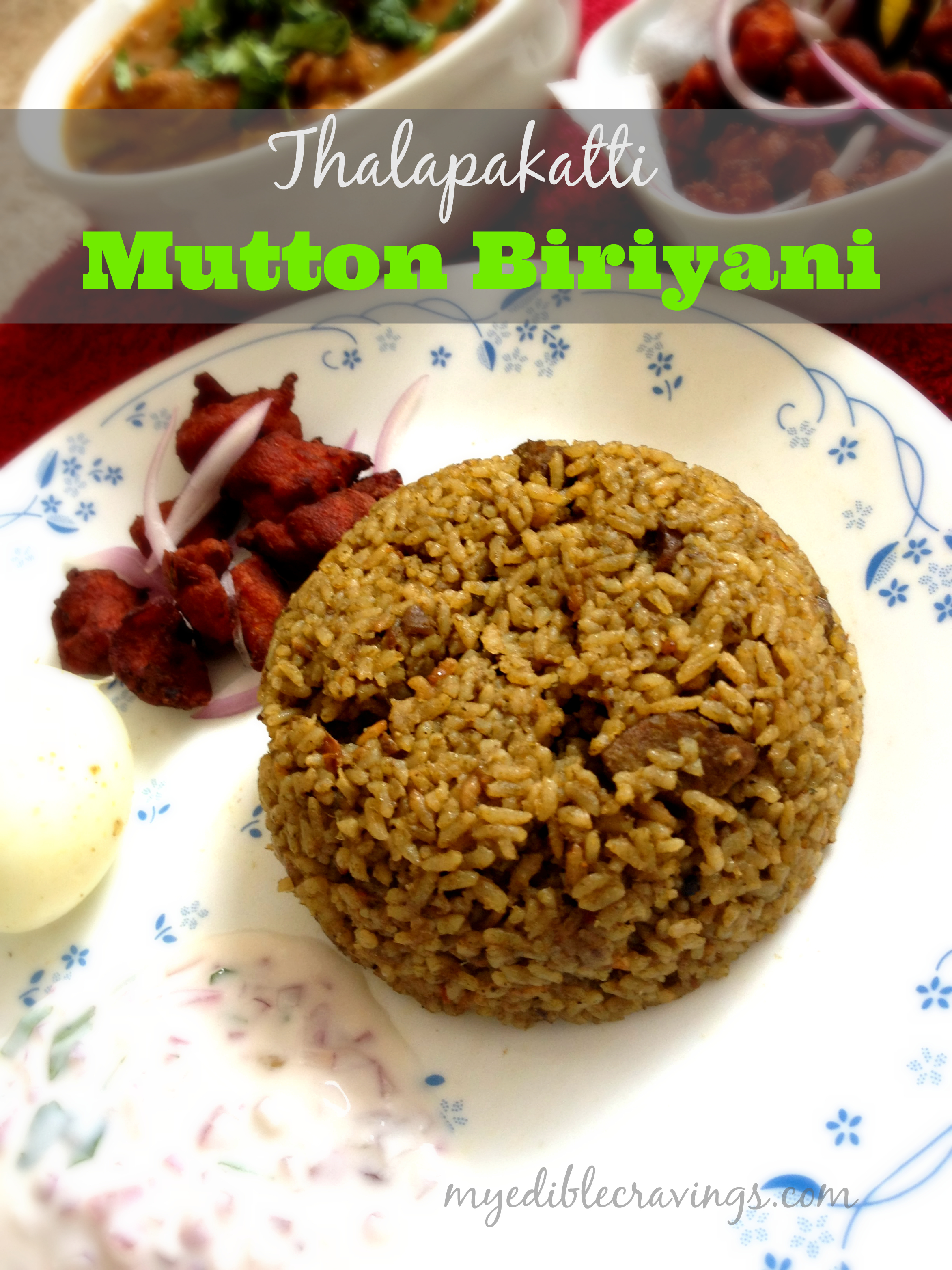 Biriyani is a rice-based dish known for its distinct aroma and flavor. It is made with spices, rice, chicken, mutton or vegetables. There are different varieties of biriyani, in Tamilnadu, mostly differentiated based on geographical location. Spices are the key ingredients in this dish. I am positive that at least one in every 5 people in Tamilnadu would have tried this wonderful dish at least once in their life time (and the population of Tamilnadu is 7.2 million, so figure!)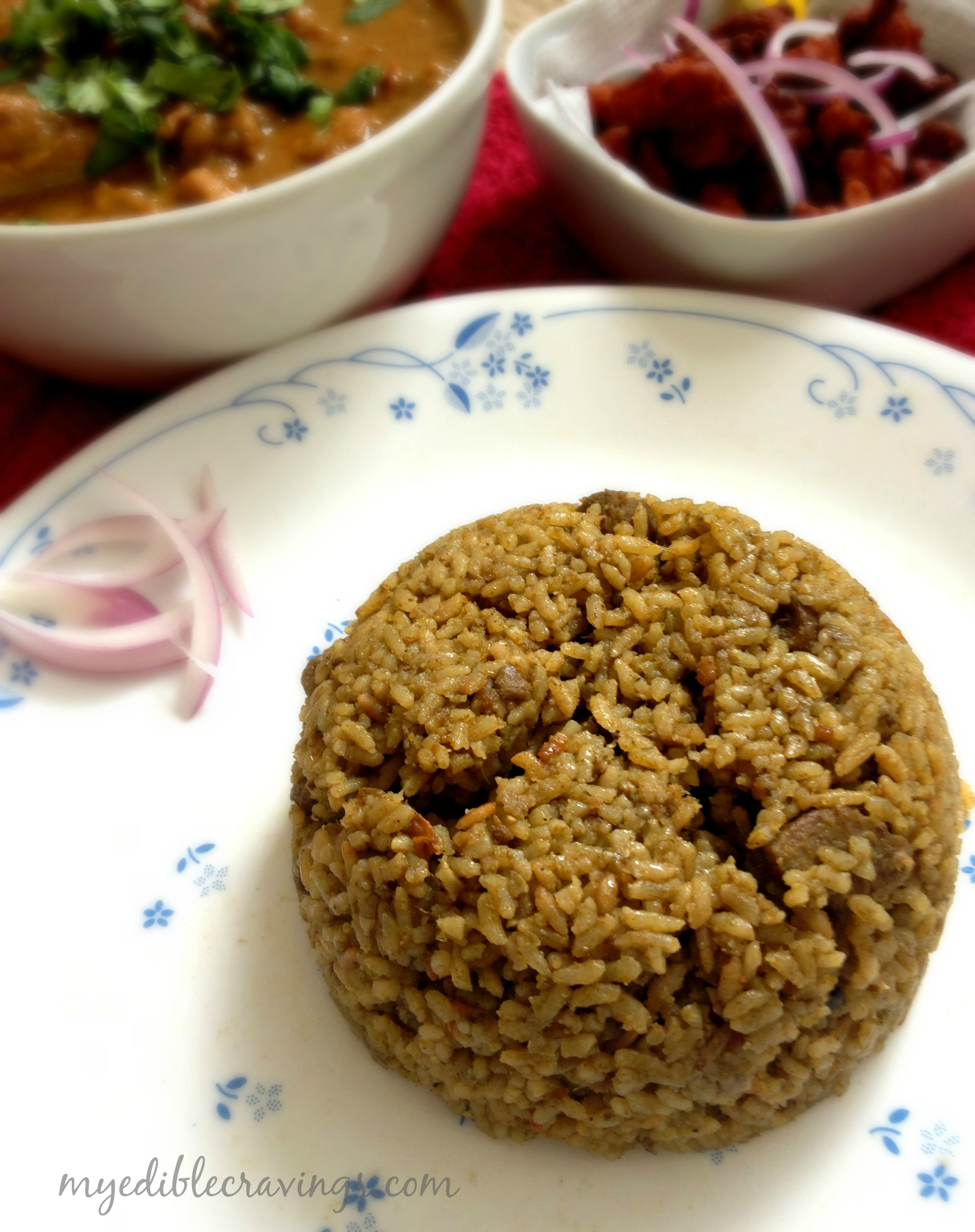 Briyani for me, always reminds my mom and I m a very big fan of her Chicken Biriyani which is very popular among my friends and relatives.  Also biriyani is my HB's favorite dish. So I started to learn many varieties and Dindigul Thalapakatti Biriyani is one among them.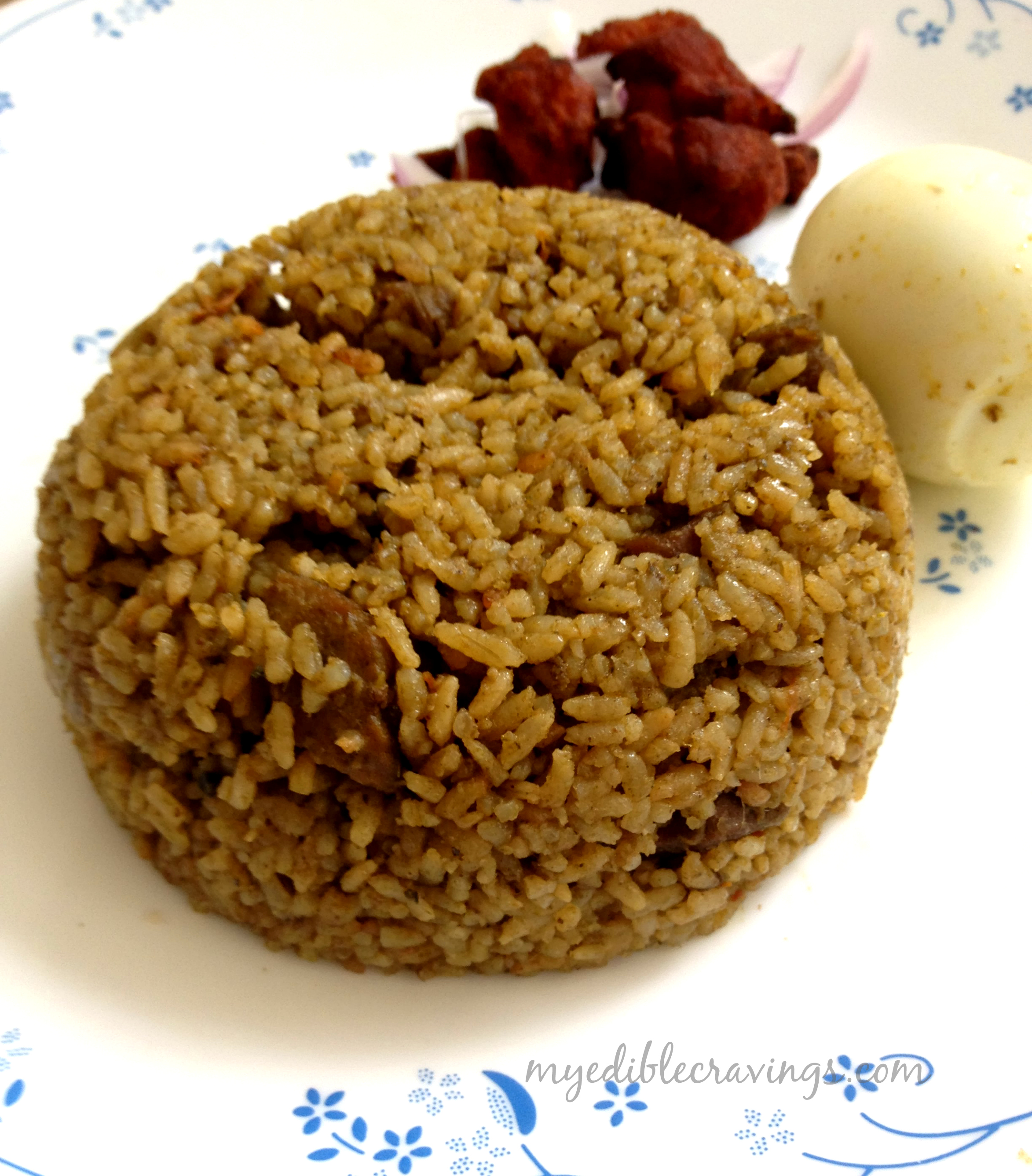 The recipe for this biriyani is different in the sense that here we blend all the ingredients to a fine paste unlike other varieties. This gives it a unique taste and the reason for its wide popularity.  You could also try this recipe using chicken (But mutton seems more tastier. 😉  )Here are few tips
I used store bought coconut milk which is very thick so I just used couple of spoons. If you are using homemade coconut milk, then add 2 cups of coconut milk and 2 cups of water.
If you are using chicken, extend the marination time to an hour and simply add the marinated chicken directly to the masalas without      pre cooking it.
Avoid adding lots of mint and cilantro to this recipe, as it might make the dish green color. We don't want our biriyani turn into mint rice. 😉
DINDIGUL THALAPAKATTI MUTTON BIRIYANI|LAMB BIRIYANI
Prep time:
Cook time:
Total time:
Thalapakatti mutton biriyani is a delicious and very popular biriyani in dindigul. The speciality of thalapakatti biriyani is to blend all the ingredients.
Ingredients
To marinate
Mutton /Lamb – ¾ kg
Chilli powder – 1 tsp
Ginger garlic paste – 1 tsp
Salt – a pinch
For boiling mutton
Marinated Mutton - ¾ kg
Ginger – an inch (crushed)
Water – 4 cups
For the Masala Paste
Shallots – 4 (if small use 6 nos)
Mint Leaves – handful
Cilantro – handful.
Green chillies – 3, long
Other ingredients:
Cloves – 3 nos
Cinnamon - 2"
Cardamom – 2 nos
Bay Leaf - 1 long
Samba Rice – 2 cups
Onion – ½ medium
Tomato - 1 big
Ginger & Garlic paste - 1 tsp
Green Chillies - 2
Oil – 1 tbs
Ghee – 1 tbs
Coconut Milk, thick – 2 spoons (I use store bought which is very thick)
Salt – as required
Lemon Juice - 1 tsp
Instructions
Wash the mutton pieces in running water. Marinate for 10 minutes and pressure cook it with ginger and water for three to four whistles. Once done, allow the pressure to be released. Drain the mutton / lamb pieces and save the stock (later we are going to substitute this stock for water while making biriyani).
Blend cilantro, mint leaves and green chillies together and shallots separately into a fine paste.
In a pressure cooker, heat oil, add all the wholes spices. When the aroma spreads, add in ground shallot and sauté until the raw smell goes. Now add the ginger-garlic paste and do the same.
Then add the onion and green chillies, sauté until onion turns translucent. Add chopped tomatoes and sauté well. Once the tomatoes get soft, add the ground mint masala to it and cook well till the oil comes out.
Now add the drained mutton pieces and sauté well to make sure the pieces are well coated with masala. Add coconut milk, water (mutton stock) and adjust salt.
Add rice, stir well and bring it to boil. Close the lid and pressure cook for three whistles.
Wait for the pressure to be released, add a tbs of ghee, stir the rice carefully without breaking the grains, cover the lid and dum for 15 mins.
Serve hot with Onion raitha and any chicken / mutton gravy of your choice.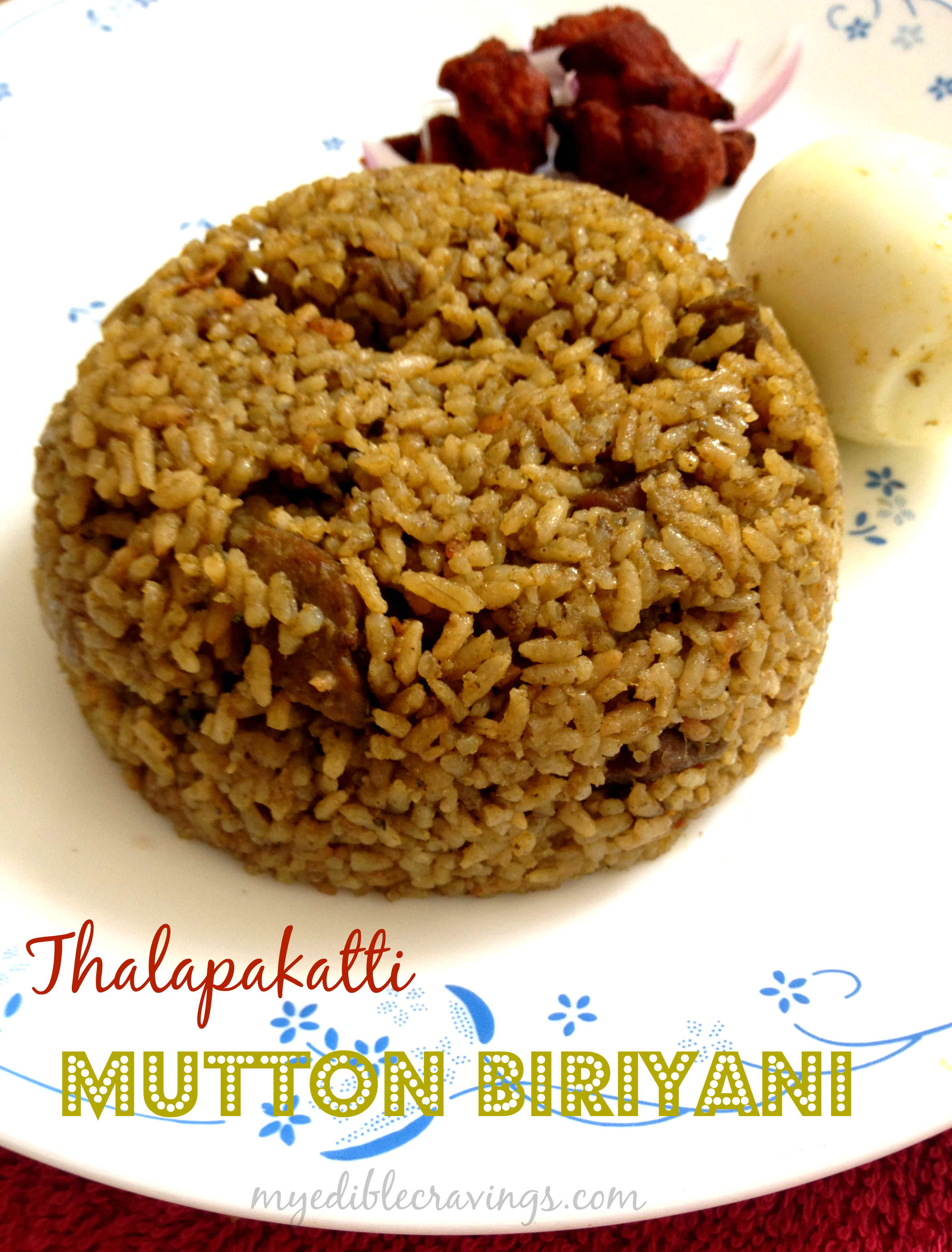 Tempting isn't it?!?! 😉
Hope everyone gets to try this recipe at least once and enjoy the same!!!