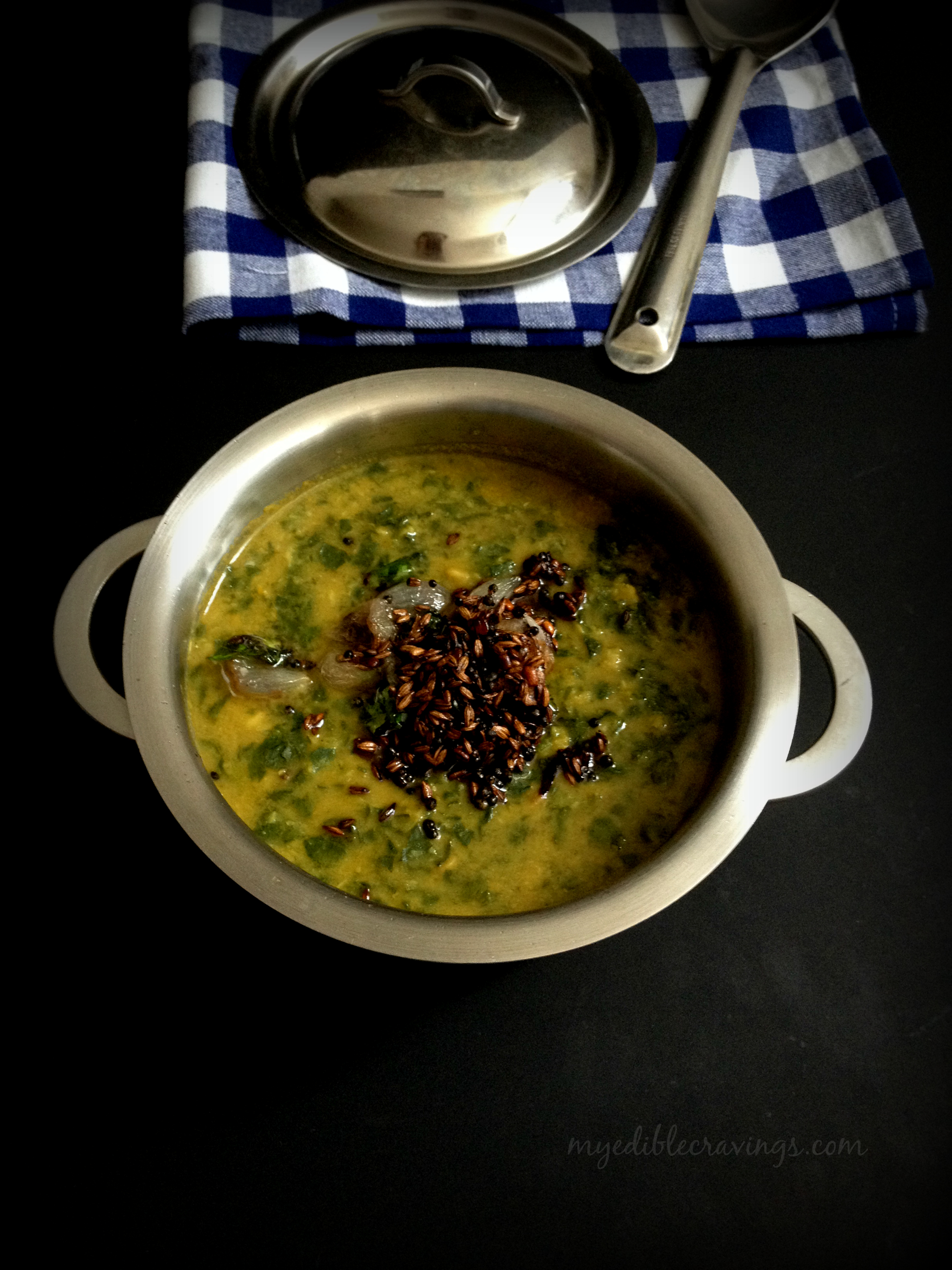 Keerai (also called as spinach, greens etc) is one of the most healthy foods around. It is a very good source of iron and Vitamin A. Keerai (spinach) is a very popular ingredient and is found in almost all cuisines around the world. Keerai kootu (spinach side dish) is one such item that is popular in south Indian (Tamilian in particular) cuisine. It is a simple and tasty dish that can be eaten as is with rice, or as a side dish to another gravy like sambar etc.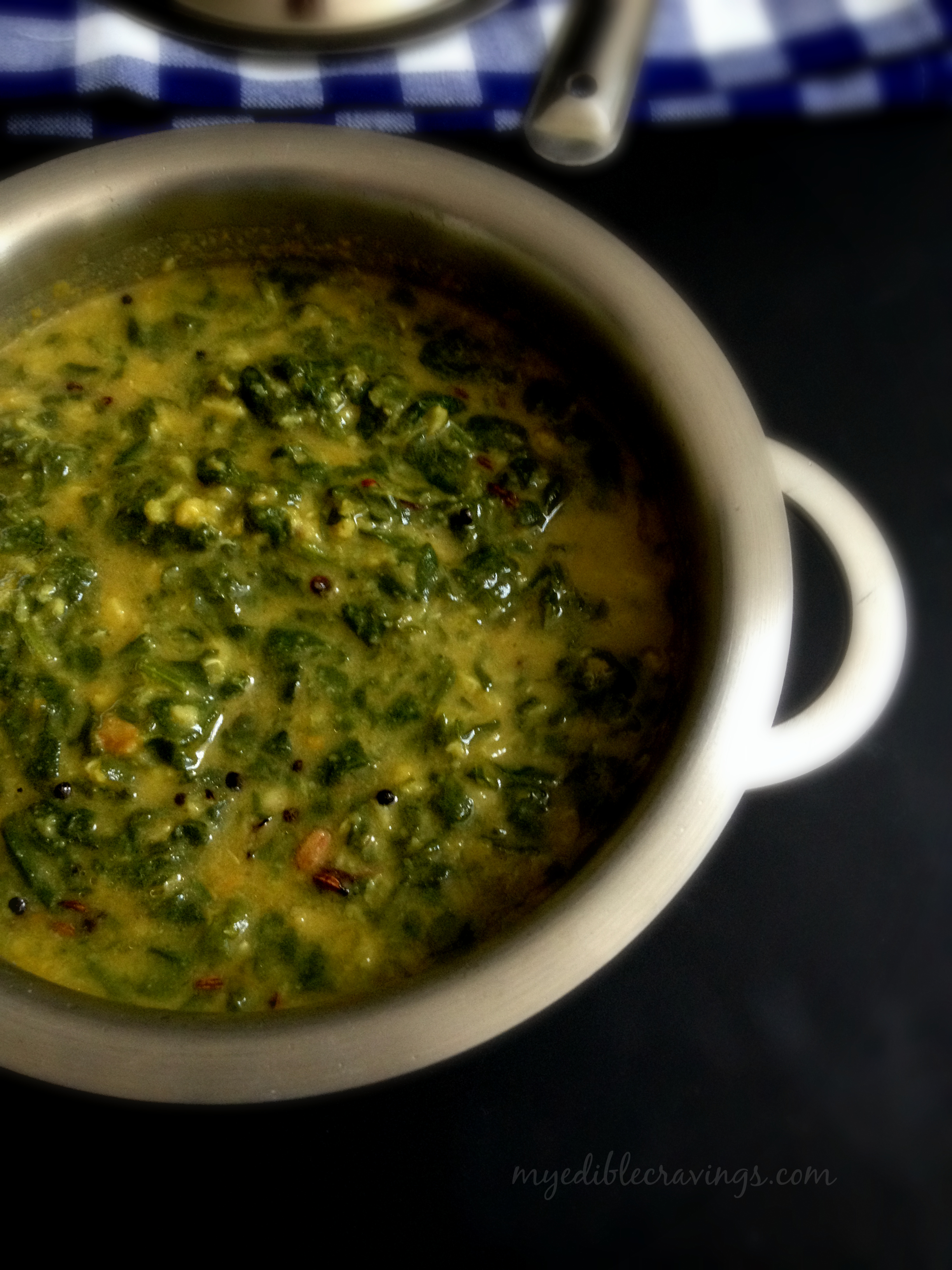 When ever I think of Keerai, my childhood comes to my mind. I was not a big fan of spinach (as do most other kids I would say) and would always make my mom to cook another side dish whenever Keerai kootu is made. My hate relationship with spinach continued during my college days as well and there my friends made sure that I had some just because it is healthy (thank you dears!).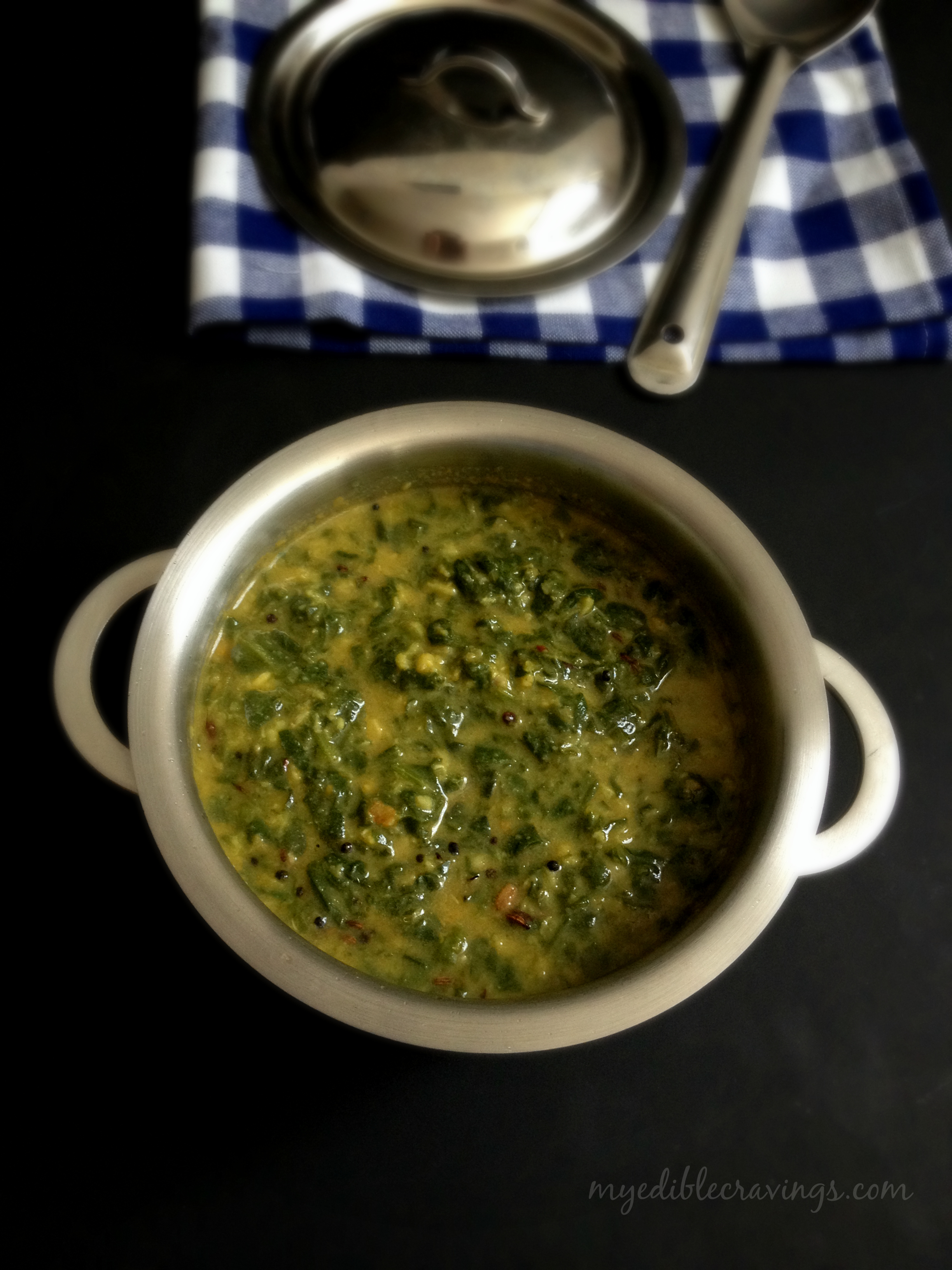 In general, when you cook spinach, make sure not to cover the pot since they lose color and I believe loses some of its nutrients as well. As I had said earlier, Keerai kootu is very easy to make that it literally takes 15 minutes to prepare. Try this wonderful, healthy, simple, tasty (I am running out of adjectives here!) dish in your home and let me know your comments.

Keerai Kootu
Prep time:
Cook time:
Total time:
Ingredients
Green leaves – a bunch
Moong dal – ¼ cup
Sambar powder – 1 tbsp
Turmeric powder – a pinch
Salt as required
Grated coconut – 2 tbsp
To temper :
Oil – 1 tbsp
Mustard seeds – ½ tsp
Urad dal – ½ tsp
Cumin seeds – 1 tsp
Shallots, finely chopped – 2 nos
Curry leaves – 5 nos
Instructions
Wash the leaves thoroughly and chop them.
Pressure cook the moong dal for 5 whistles. When done mash the dal and keep it aside.
Grind the coconut to fine paste adding very little water.
Boil enough water (2 cups) in a sauce pan and add sambar powder, turmeric powder,salt and green leaves. Allow them to cook for 5 to 10 minutes.
Add the cooked dal and mix well. Add the ground coconut paste and bring them to boil.
When done, finish it off with tempering. Serve hot with white rice.