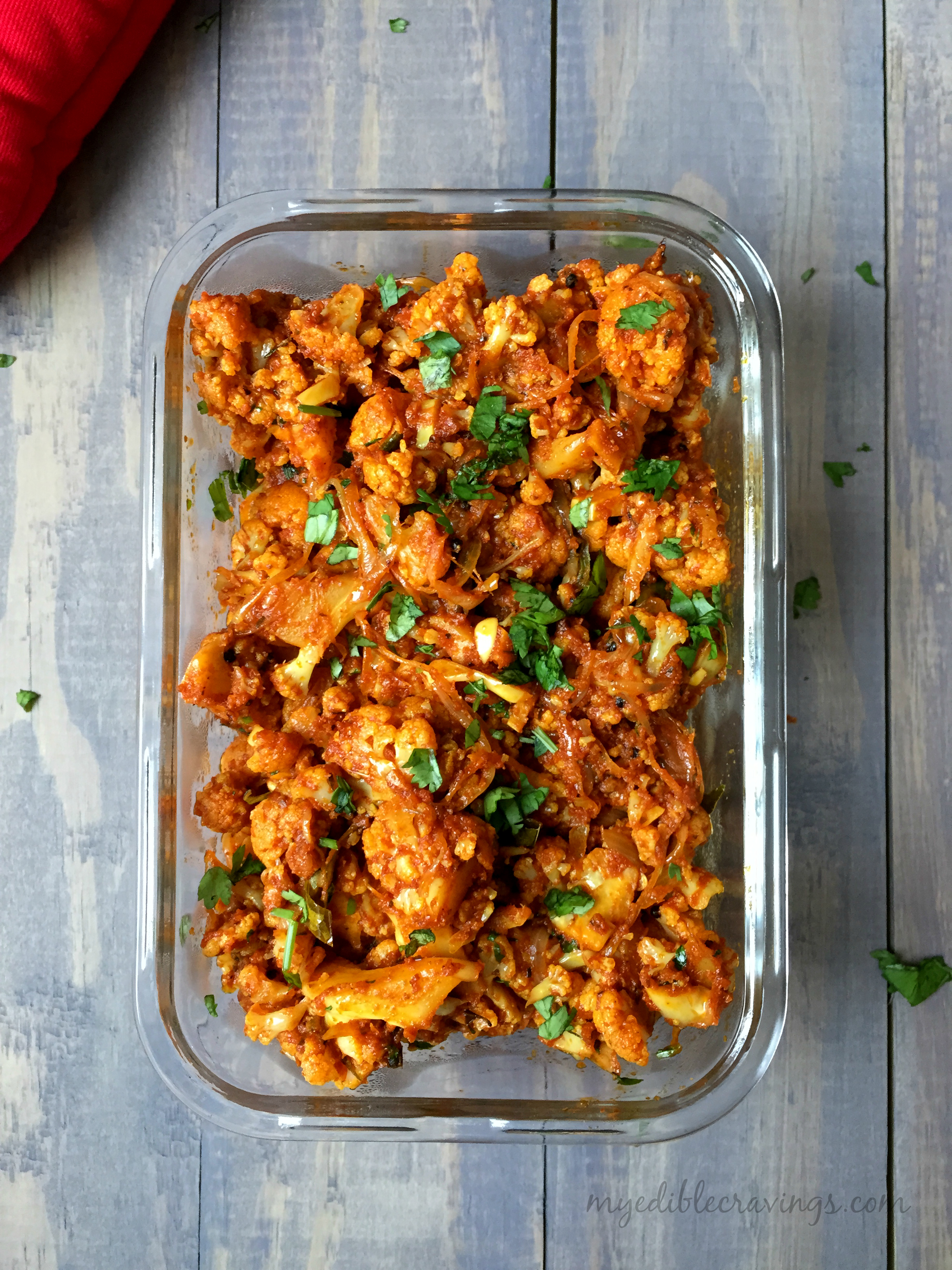 Cauliflower is one of those vegetables that is not often found in South Indian palate (especially Tamilnadu). It is a low fat, low in carbohydrates but rich in fiber vegetable. Cauliflower fry is one of the many varieties prepared using this vegetable. I came across this recipe when searching for a supplement to our diet (and yes we start a diet system many times a year, but sticking to one is a different story  🙂 )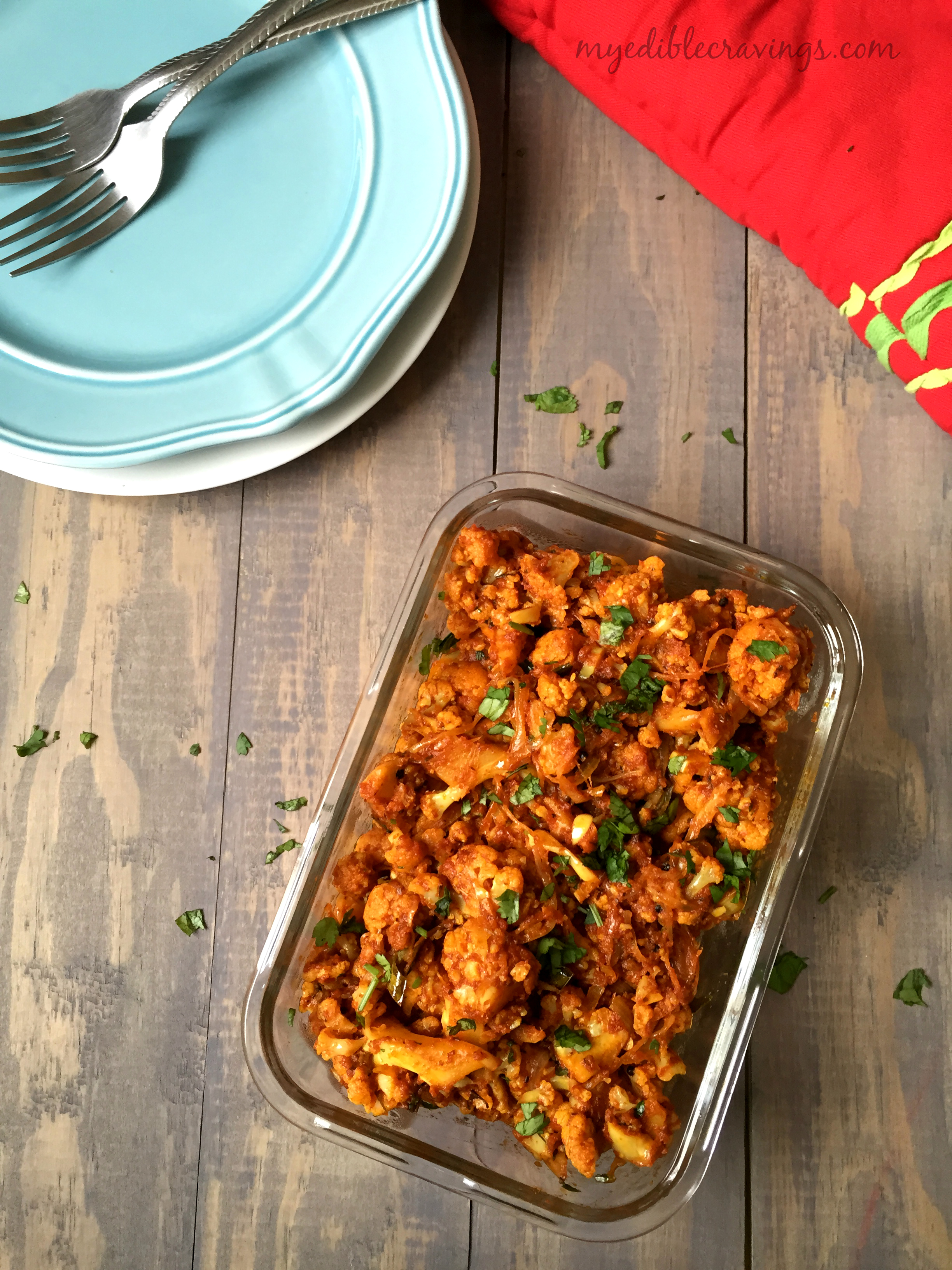 The main specialty about this Cauliflower fry is the way it is cooked. Though it is called a fry, I actually use a conventional oven to cook. It is a very tasty dish, trust me. When you are uncertain about what side dish to prepare for Chappati or Naan etc remember this wonderful Cauliflower fry.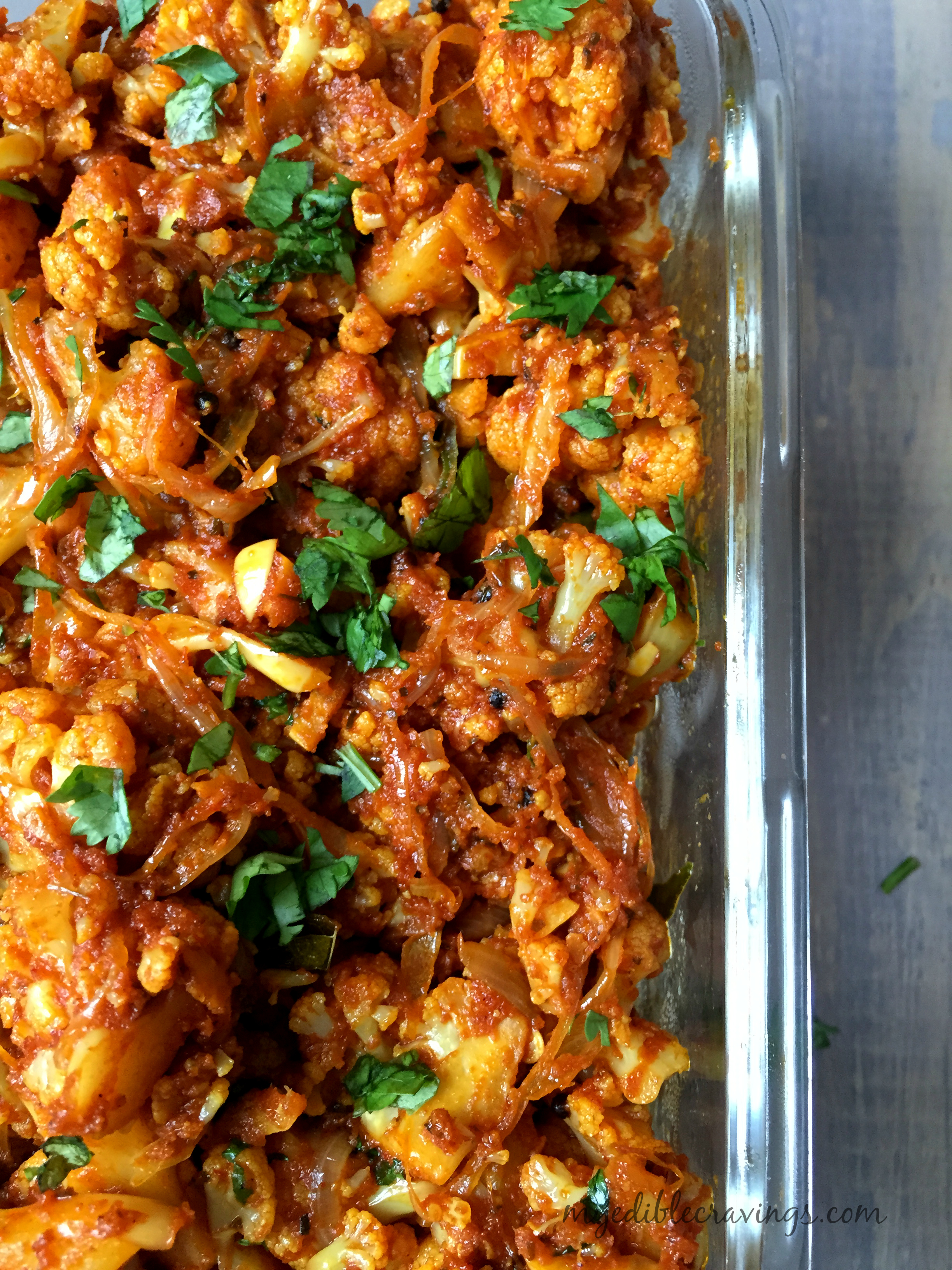 For those who don't have an oven, you can cook this dish using a stove as well. Try this simple, delicious and healthy dish in your kitchen and tell me your experience. 🙂

Cauliflower fry
Prep time:
Cook time:
Total time:
Ingredients
To bake:
Cauliflower florets – 2 to 3 cups
Olive oil – 5 tbsp
Tomato paste or puree, thick – 4 tbsp (I used hunt's)
Garlic cloves, minced – 1 tbsp
Kashmiri red chilli powder – 1 tbsp
Black pepper powder – 1 tsp
Coriander powder – 2 tbsp
Turmeric powder – ½ tsp
Garam masala - ½ tsp
Salt – ½ tsp
For the seasoning:
Oil – 2 tbsp
Mustard seeds – ½ tsp
Curry leaves – a sprig
Green chilli, slits – 4 nos
Ginger, julienned – 1 tbsp
Onion, big, slits – 1 no
Kashmiri red chilli powder – ½ tbsp
Red chilli powder – ½ tsp (optional)
Coriander powder – 1 tbsp
Dry fenugreek leaves or kasthoori methi, crushed – 1 tbsp
Spring onions or scallions – 1 to 2 tbsp
Instructions
Preheat the oven to 400 degrees F and mix all the above ingredients in a large aluminium pan given under 'To bake'. Place it inside the oven and cook for 30 to 45 minutes until the cauliflowers are crunchy (stirring in between). For those who do not have conventional oven, just fry it in a pan on the stove until they are nicely done.
Meanwhile heat oil in a flat pan and season with mustard, urad dal, curry leaves and green chillies. When they start to splutter add onions and sauté until they turn translucent.
Add julienned ginger.
Add all the powders (coriander, chilli, salt, turmeric) and kasthoori methi. Add oven baked or stove cooked cauliflower. Sauté well and cook for 10 minutes.
Garnish with scallions and cilantro.
Notes
!To make tomato puree at home:
Roughly chop the tomatoes and sauté with little onion until they leave oil. Blend them to make a thick paste.