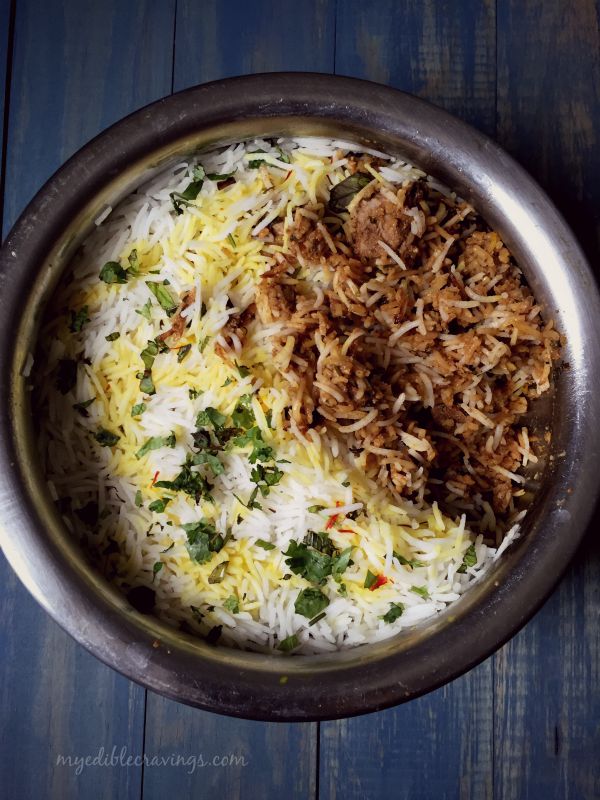 Today I am posting an important process that is most often an intermediary step during the preparation of dum biriyani, hyderabadi biriyani, fried rice, etc. Boiling rice is a traditional process of cooking rice that was in existence before the advent of pressure cookers.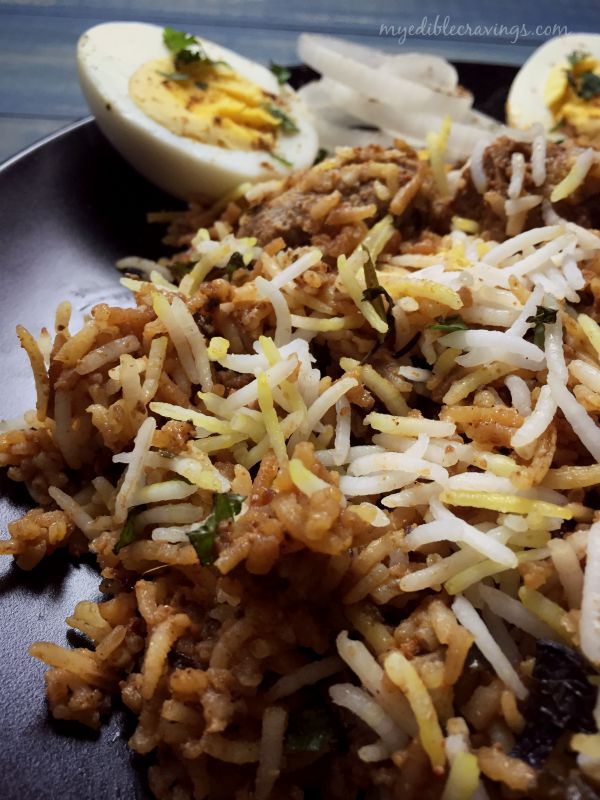 Boiling rice is a simple yet an efficient process where even the byproduct, i.e., the water (vadi kanchi) is consumed as well.
The main purpose of boiling rice is to make the rice fluffy when cooked. Make sure to add salt while the water boils. Constant checking of the texture of the rice is necessary.
Boiled Rice
Prep time:
Cook time:
Total time:
Ingredients
Basmati rice – 1 cup
Water – as required
Salt - ½ to 1 tsp or as required
Instructions
Wash and soak the rice for 25 minutes. Drain the water and keep it aside.
Collect enough water in a wide open, thick bottomed vessel and bring it to boil in a high flame.
When the water starts to boil, simmer the flame to medium low. Add enough salt and again bring it boil. If your making biriyani, add shahi jeera, bay leaf and oil at this stage. Check for the salt. Water has to be salty.
Add the soaked rice to the boiling water and stand aside. Wait until froth is formed and the rice starts to dance on top. At this time rice would have cooked 70%. It takes only a minute so be sure to stand next to it and switch off the flame. Remaining 30% will be cooked in the hot water itself. Leave it for a minute and check if the rice is completely cooked by pressing in between your finger or tasting it.
Meanwhile take a strainer and place it on top of a wide vessel.
Immediately pour the cooked rice into the strainer and completely strain the water.
Leave it for about 5 minutes until all the water is completely strained.
Use this beautifully cooked boiled rice for making fried rice, hyderabadi biriyani, etc.