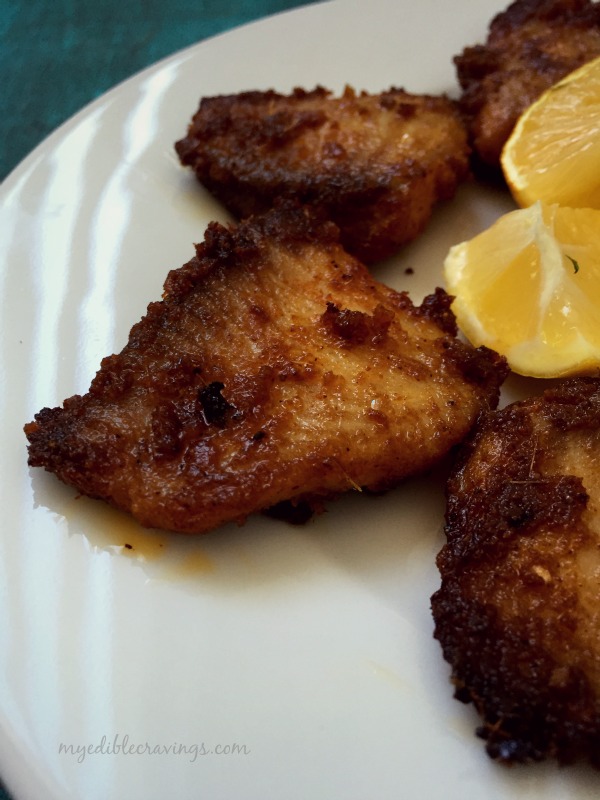 Today I am posting a recipe that is a different take on one of the dishes that I had already posted before. It is one of my most favorite dishes among non vegetarian items and the version I have posted is a healthier alternative to the popular version known to many. it is the baked fish fry. I basically don't prefer fried foods. So when I came to know of fish fry that can be baked I was stumped. Also baked fish fry can both be had as a snack as well as in a main course.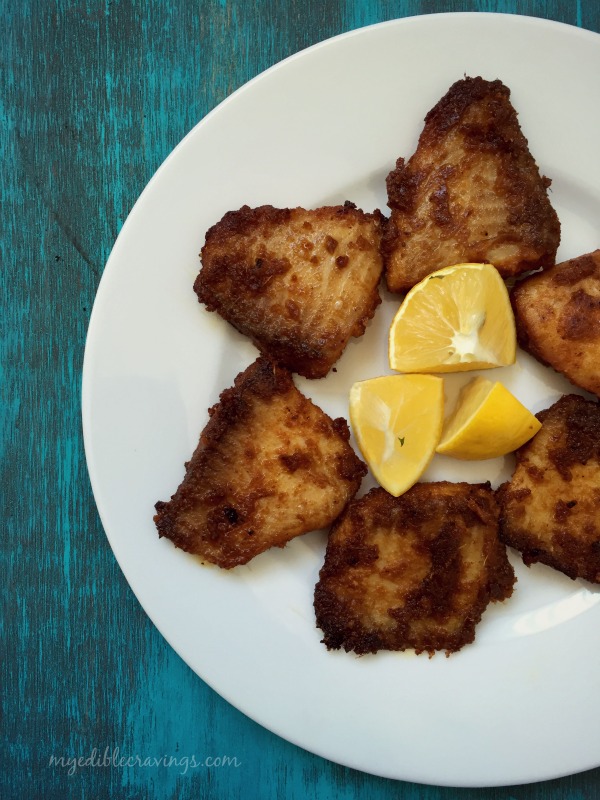 I first had baked fish fry at my friend's house when we went there for dinner a few months back. I was so hooked to the dish that when we went there again, I personally requested her to prepare the dish while I was there so that I could learn the recipe 🙂 A big shout out to my dear friend 🙂 I love fish and any dish that can be made from fish. And when I learnt of a healthier alternative to frying it was a double bonanza 🙂 Baked fish fry is very easy to make. As with many of the non vegetarian dishes, especially dry varieties, marination is the key here. Beware of the consistency of the marinade. It should not be too thick or too watery. And, as passed down to me from my friend, vinegar is the key to get that tanginess in the fry. Also, make sure to get the marinade infused in the fish as much as possible.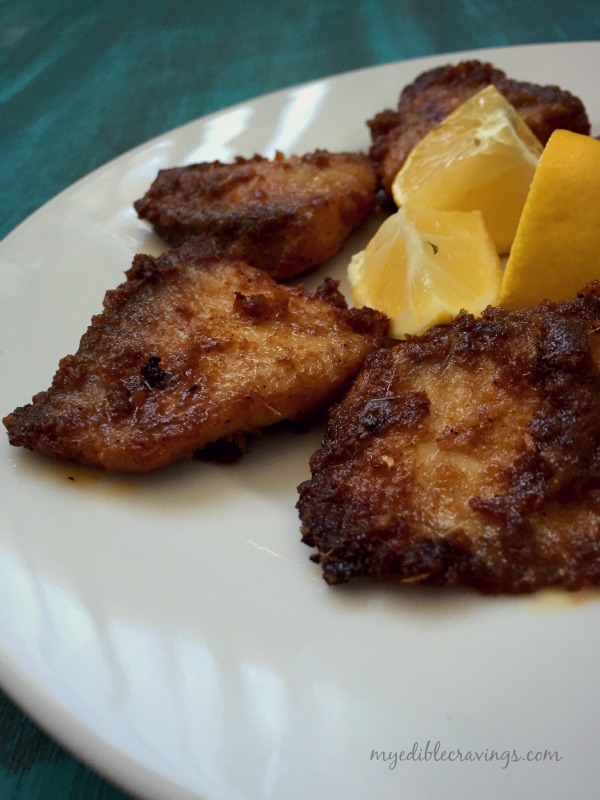 I am planning to post the recipes for fish biriyani and chill fish in the near future and the baked fish fry is the main component in those dishes. Don't forget to follow my blog for those amazing recipes. In case, you don't have a conventional oven, you can also shallow fry the fillets instead of baking. BTW, Happy National Chocolate Cake Day. Have you all tried my chocolate cake recipe (which is by far the best dish I had baked in the last year, at least as attested by my friends :)) ?
Baked Fish Fry
Prep time:
Cook time:
Total time:
Ingredients
For the marinade:
Ginger garlic paste - 1 tbsp
Red chilli powder - 2 tbsp
Clove powder - a pinch
Cinnamon powder - a pinch
Garlic powder - 1 tsp
Onion powder - 1 tsp
Black pepper powder - ½ tsp
White distilled vinegar - 1 tbsp
Salt as required
Vegetable oil - 1 tbsp
Corn flour - 1 ½ tbsp
Water - 2 to 4 tbsp
Tilapia fillet - 1 ¾ lb
Other ingredients:
Lemon – 1 no
Curry leaves – a sprig
Instructions
Grind cinnamon and clove separately and make powders of them if you don't have store bought at home. Make a paste of ginger and garlic and keep it ready.
Mix all the above given ingredients under marinade together to a thick paste and check the seasoning. Add extra salt and spice if needed at this stage. Drizzle water at last to get the right consistency – do not add too much water otherwise the marinade won't stick to the fish while baking.
Add the fish fillets to the marinade and give a good massage for at least 20 minutes. Leave it to rest overnight or for at least half an hour.
Pre-heat the oven to 350 degree Fahrenheit. Spray or brush enough olive oil on the aluminum sheet.
Place the marinated fish fillets on top of the sheet and spray olive oil on them as well. Bake for 5 to 8 minutes.
Flip the fish fillets and spray the other side of the fillets with olive oil and cook for another 5 to 8 minutes.
Set the oven in broiler and bake for couple of minutes more to get the crispiness.
Remove from the oven and enjoy with lemon wedges on the side. You could also season curry leaves and toss them on top of the fish to add extra flavor to the dish.
Enjoy them as is as a snack or have them along with white rice and fish gravy ! 🙂