A traditional spicy and tangy puliyogare recipe which you can easily make at home.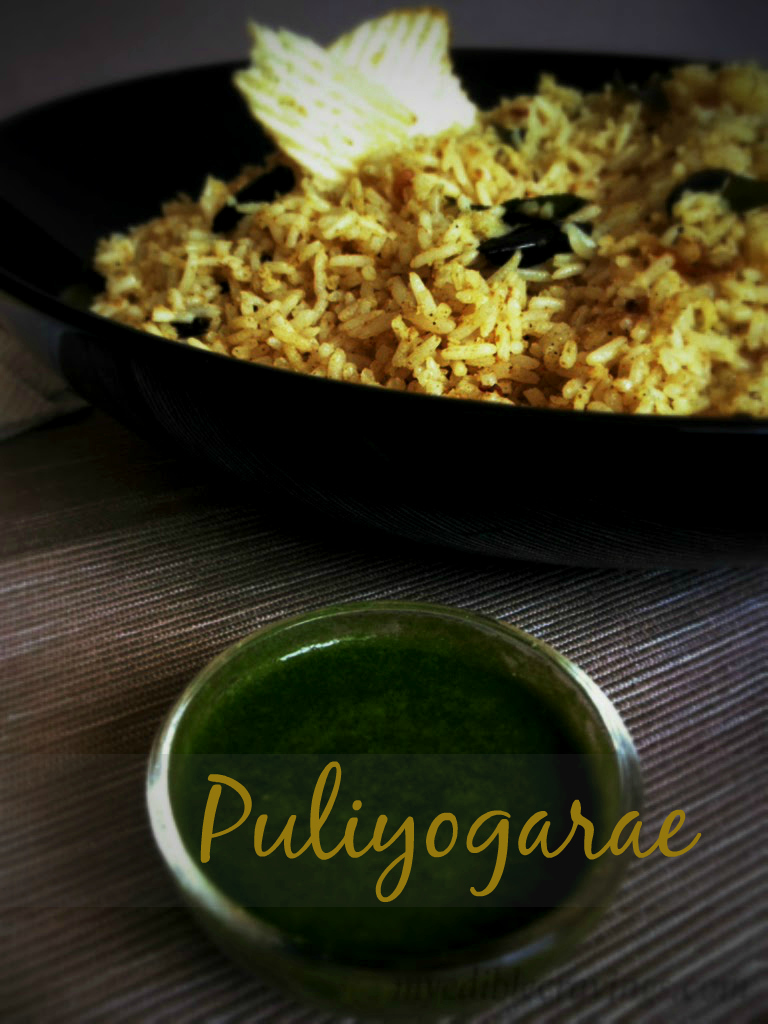 Temples always bring back fond memories to me; beautiful sculptures, devotional songs, the divine atmosphere and the one of a kind prashadam-puliyogare! During my childhood days, I never forget to get to bring back some puliyogare (if the visit was to the Lord Vishnu temple).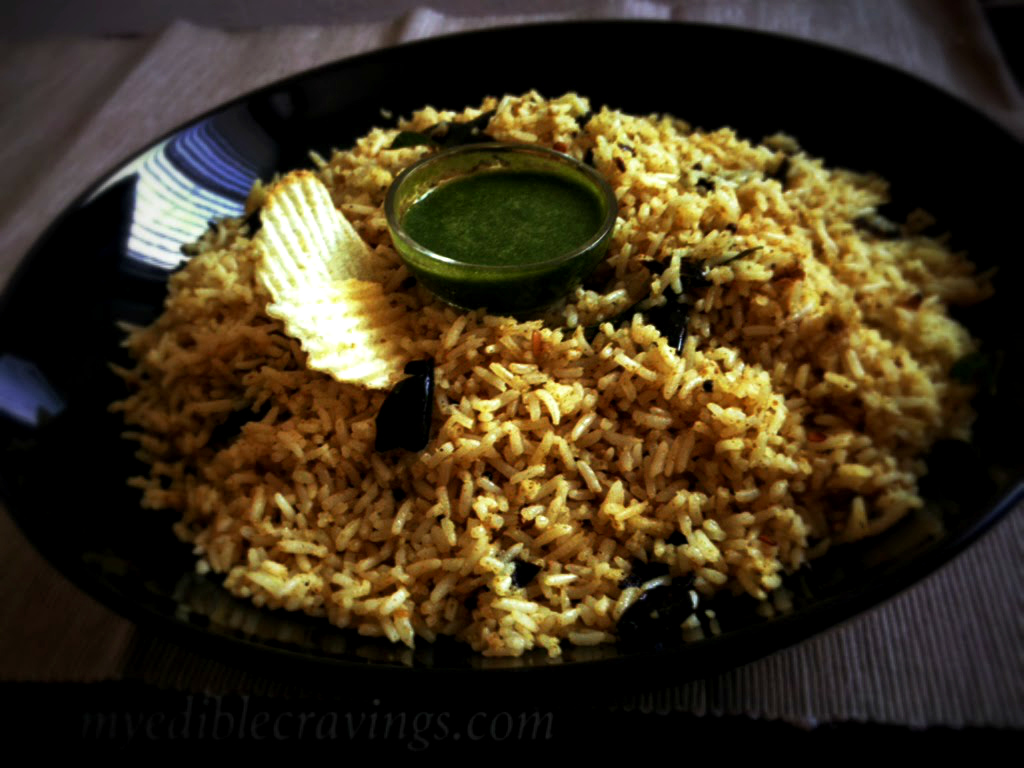 The puliyogare version that I love the most (after the temple prashadam, of course!) is my mom's. I always get excited when she makes it at home 🙂 . It is also very popular among my friends and my mom always prepares some for me to take back after my visit to home during my college days.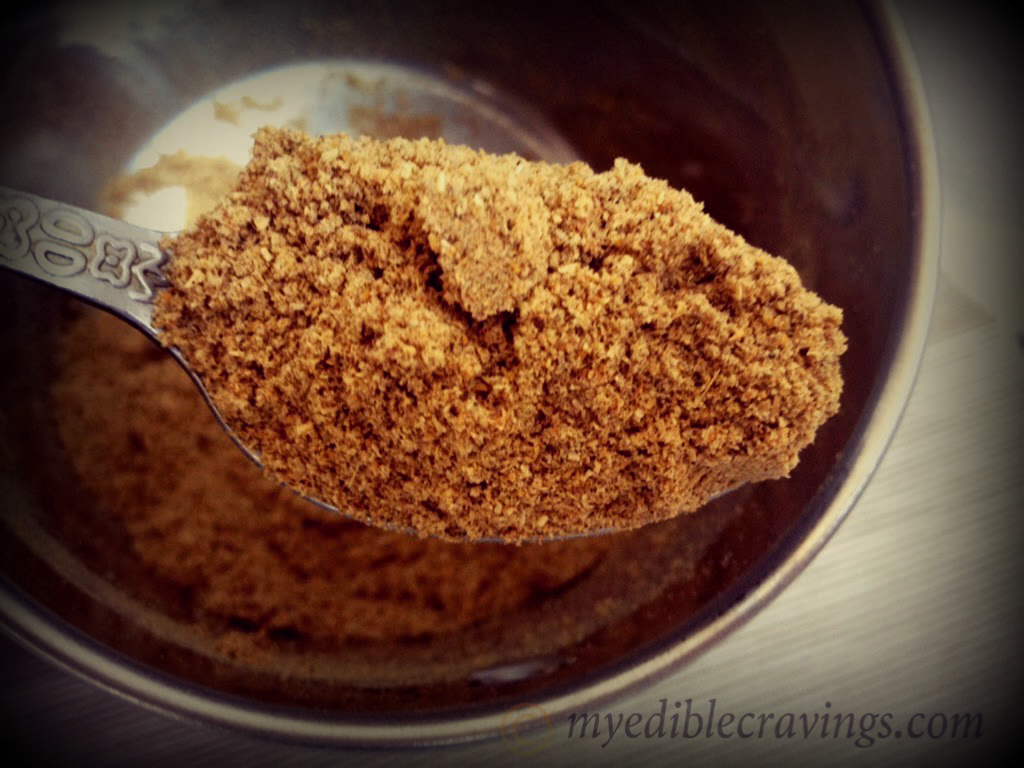 Puliyougarae/puliyodharai goes well with coriander chutney, paruppu vada or chips. The base ingredient called as pulikachal, can be prepared well in advance (as far as one week earlier). Whenever you feel lazy or don't feel like trying out anything new, just mix some pulikaachal with white rice and tasty puliyogare can be prepared in no time.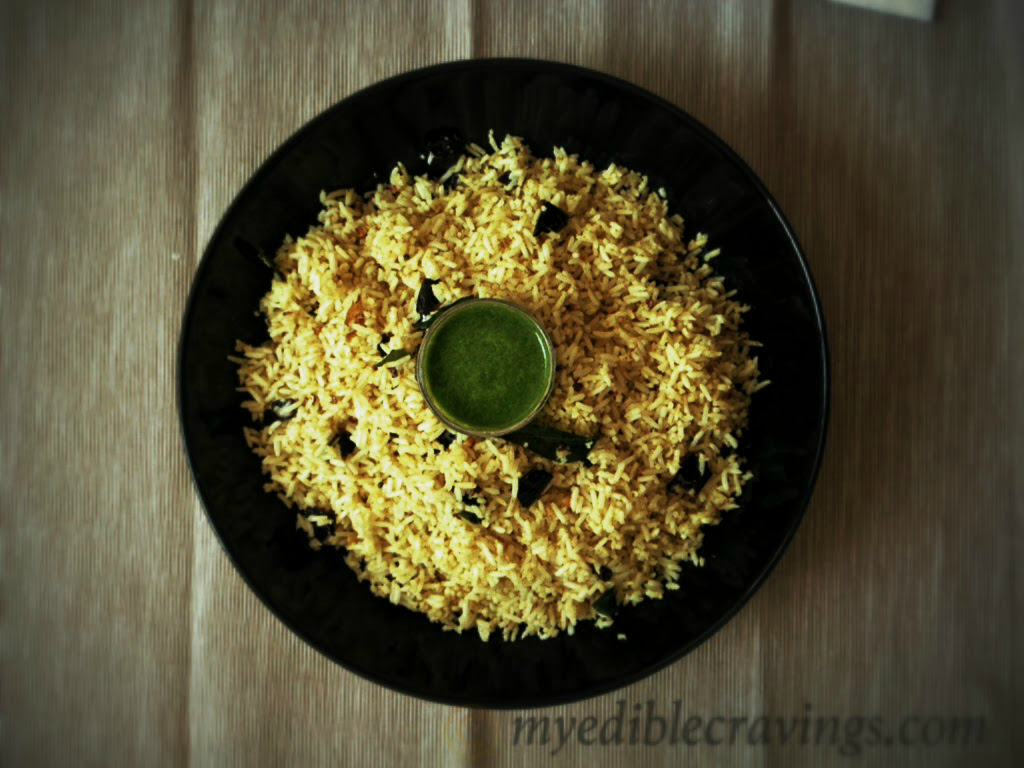 Though it doesn't look like the temple prashadam, it tastes yummy!
PULIYOGARAE
Prep time:
Cook time:
Total time:
A traditional spicy and tangy puliyogare recipe which you can easily make at home.
Ingredients
Coriander seeds - 2 tbs
Fenugreek seeds- 1 tsp
Hing( solid) - 1 small piece
Turmeric powder -1/2 tsp for color
Pepper -10
Red chilly -7
Curry leaves- handful
Tamarind - lemon size
Gingelly oil – 2 to 3 tbs
Salt as required
Instructions
Puliyogarae powder:
Heat a pan, dry roast coriander seeds, pepper and fenugreek for few seconds until fenugreek seeds turn golden brown. (make sure not to burn the mixture). Now add hing atlast. Switch off the flame and take the pan off the stove (as the heat from the stove might burn the mixture).
Wait until the mixture cools down and grind to a fine powder (shelf life for this powder is 2 months).
Tamarind paste:
Soak lemon size tamarind in hot water for 10 to 15 minutes and drain the juice.
Heat a tawa and add the tamarind juice with enough salt, bring it to boil. Add turmeric powder when the mixture starts to boil and wait until it gets thicken. Switch off the flame when the tamarind paste is ready.
Pulikaachal:
Heat a pan and add gingelly oil (meanwhile break the red chillies into smaller pieces and keep it ready). When the oil is hot, season it with mustard seeds, urad dal, few curry leaves and red chillies(peanut and chenna dhal are optional)
Add little puliyogarae powder to the seasoning and immediately add the tamarind paste.
Add in the remaining puliyogarae powder to the mixture and boil it until oil separates.
Puliyogarae:
You can now mix the pulikachal with steamed rice in small quantities depending upon how tangy and how spicy you want the rice to be. Your Tamarind Rice is now ready. Serve puliyogare with coriander chutney or it goes well even with potato chips.