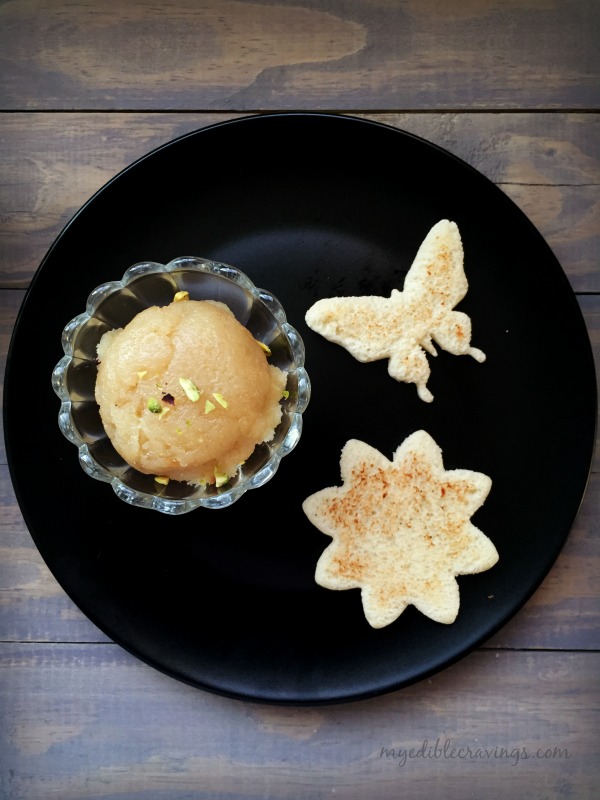 Happy Fathers day!!! For every son and daughter out there, Dad is their hero and role model and I am no different. I love my dad. As always, like any other special days, I wanted to make something sweet that personifies my dad. I also wanted it to be something that I haven't made so far. So after some deliberation and searching, I made Bread Halwa. I have had bread halwa before, my mom's (yummy!) and from this restaurant (Ananda's) near (Rajapalayam) my home town in India which is famous for its Bread halwa.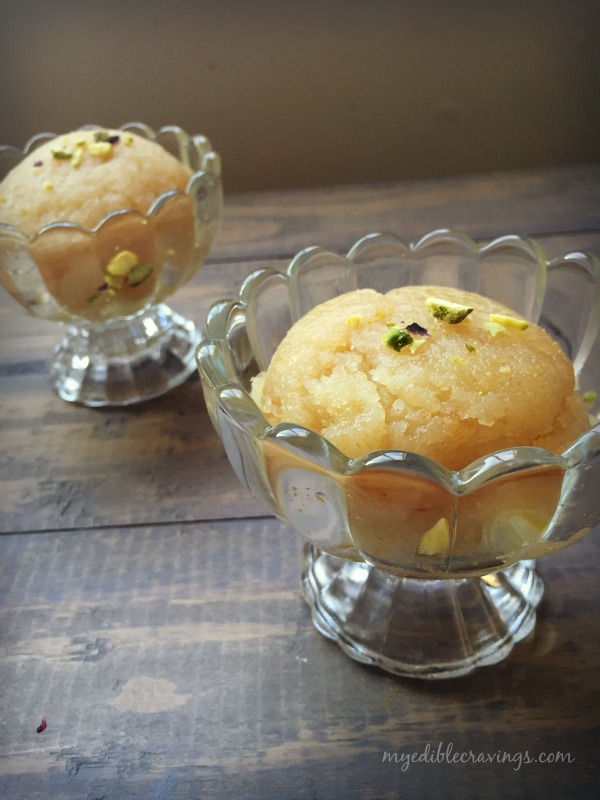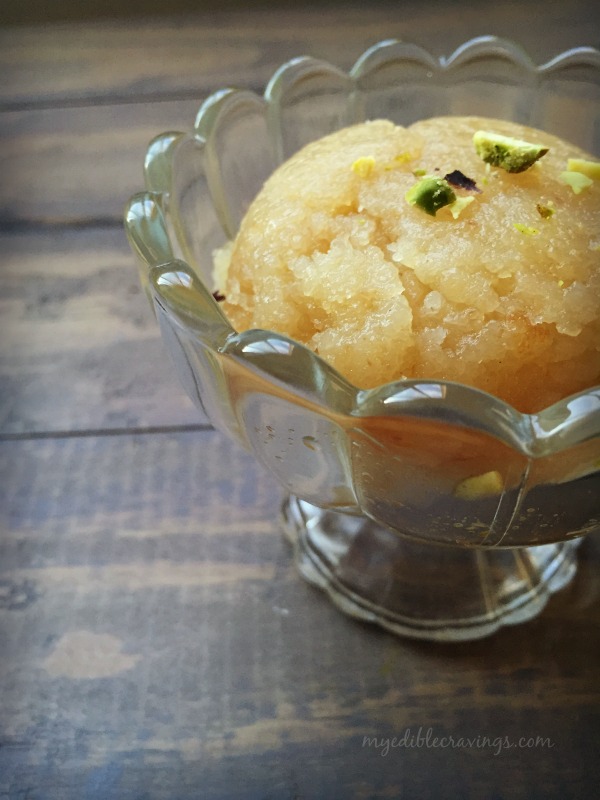 Halwa is a popular Indian sweet which literally means sweetness. There are so many varieties of Halwa, like, Wheat halwa (the original), muscut halwa, semolina halwa, carrot halwa, bread halwa, beetroot halwa, Asoka halwa etc. Halwa is the only sweet that I love to have hot (but not the bread halwa, though :)) Back home, there is this town in my state called Tirunelveli which is famous for its halwa (especially from one particular shop called Iruttukadai). Also, there is another restaurant (Nanban Mess) in Kuttralam, a popular tourist town in Tamilnadu famous for its waterfalls, that makes one of the most delicious halwa out there. Having a bath at the waterfalls and then breakfast and halwa at that restaurant is a ritual which we never forget to follow while there. I simply love it 🙂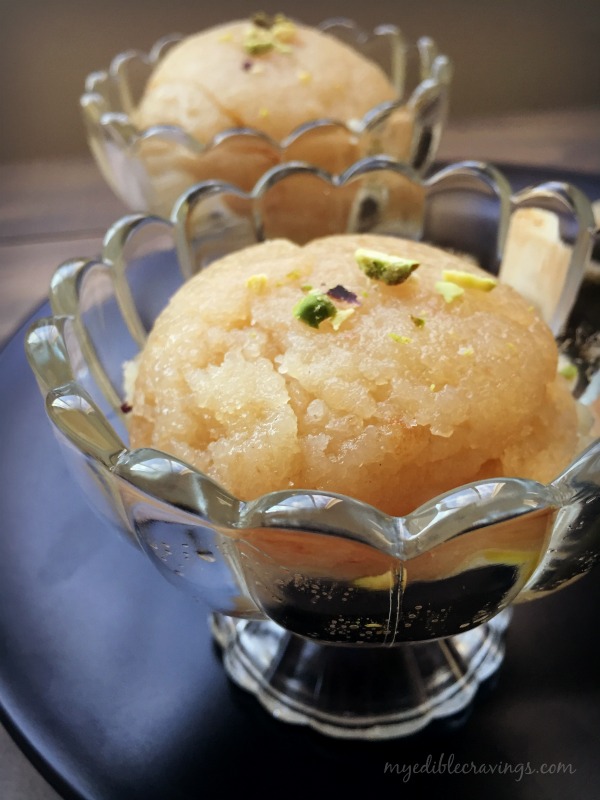 Generally, I don't like fried food or any dish that involves frying. That was one of the main reasons why I did not try making bread halwa for a long time. All the recipes that I came across involved frying the bread. But when I came across a recipe that did not involve frying I tried it at once and the result was extremely tasty :D. The Bread Halwa recipe I have posted here is extremely easy to make and it takes no time at all, infact you can make it in less than 15 minutes tops. Care should be taken while cooking as you don't want to overcook the halwa else it will get harder because of the bread used. Try out this Bread Halwa and you won't be disappointed, I guarantee!
Bread Halwa
Prep time:
Cook time:
Total time:
Ingredients
White Bread slices – 6 (I used pepperidge sandwich bread)
Ghee – ¼ cup
Milk – 1 cup
Sugar – 1 cup
Rose water – ¼ tsp
Pistachios, chopped – for garnishing
Instructions
Boil milk and allow it to cool.
Cut the soft crust on all four sides of the bread.
Roughly chop the bread slices and soak them in milk. Mash the bread with clean hand without any lumps.
Heat a thick nonstick pan and add ⅛ cup ghee and add the mashed bread.
Cook in medium flame and stir constantly for few minutes until it doesn't stick on the sides.
Add sugar in low to medium flame and mix well. Add the remaining ghee at this stage. Stir constantly until the halwa consistency. It only takes a couple of minutes.
Switch off the flame and serve hot or cold garnishing with pistachios. Enjoy! 🙂
Notes
1.Always make this bread halwa in low to medium flame.
2.This dish will be cooked real quick. So do not overcook otherwise you won't get the desired consistency.
3.I used US measurements for this recipe.