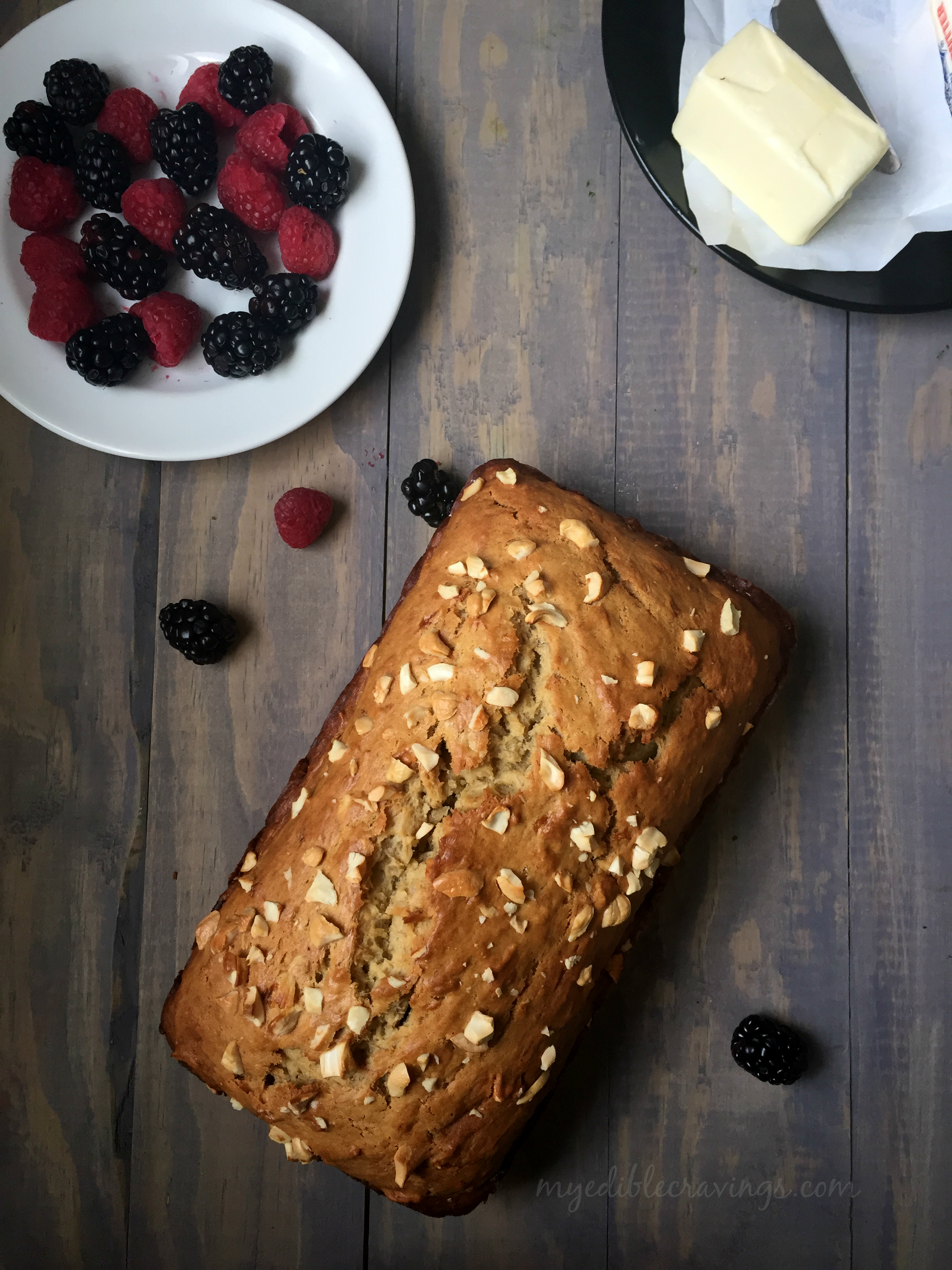 Hi guys, Today I finally decided to make something with the ripe bananas that has been on the counter for the past two days. So zeroed in on Banana bread, a favorite of us. Banana Bread is a type of bread that is often served as an after meal snack. According to Wikipedia, Banana bread became popular in US in the 1930s after the advent of baking soda 🙂 and February 23rd is National Banana Bread Day. Generally, I am a fan of banana and like food items that has banana as one of the ingredients.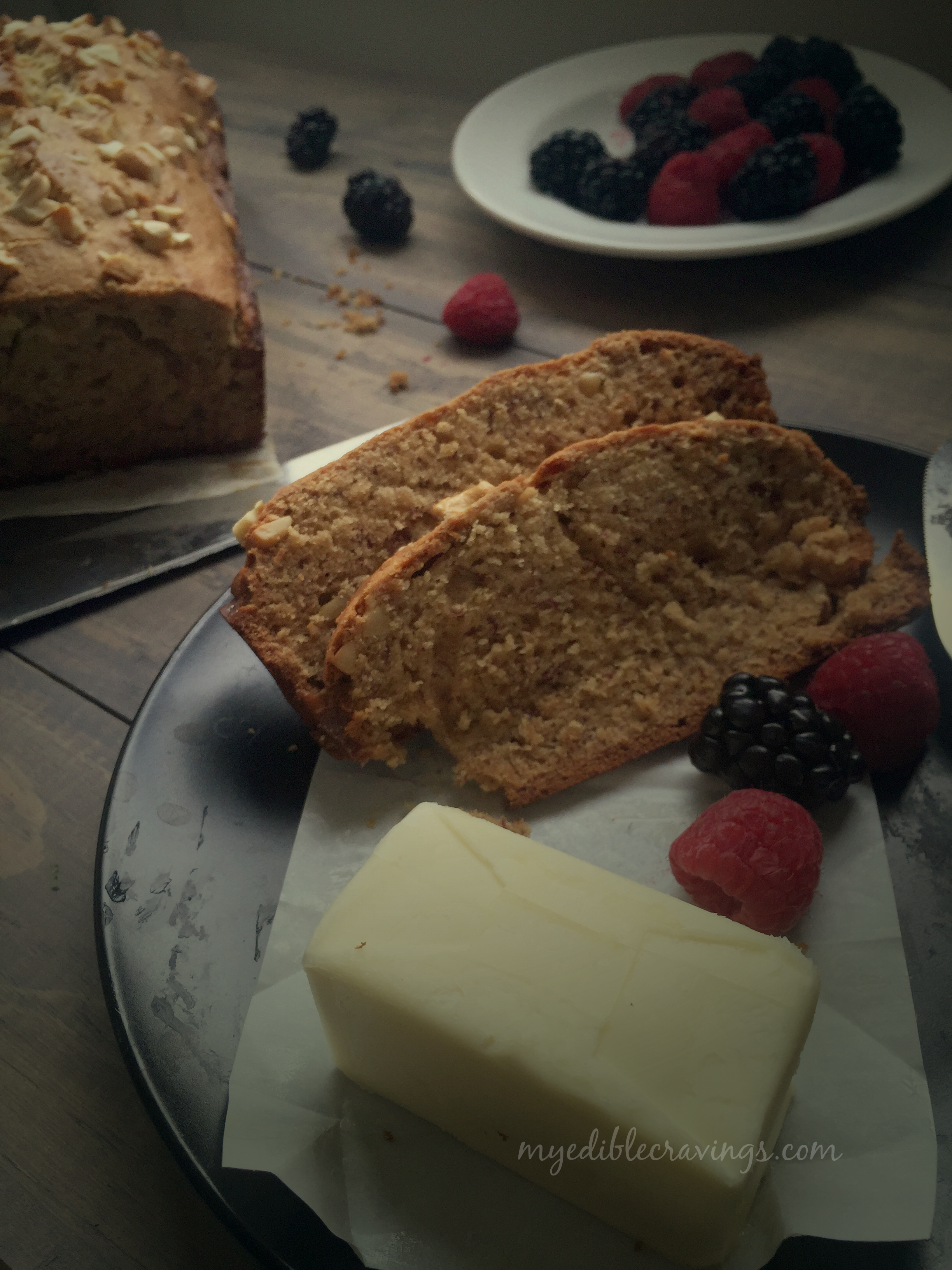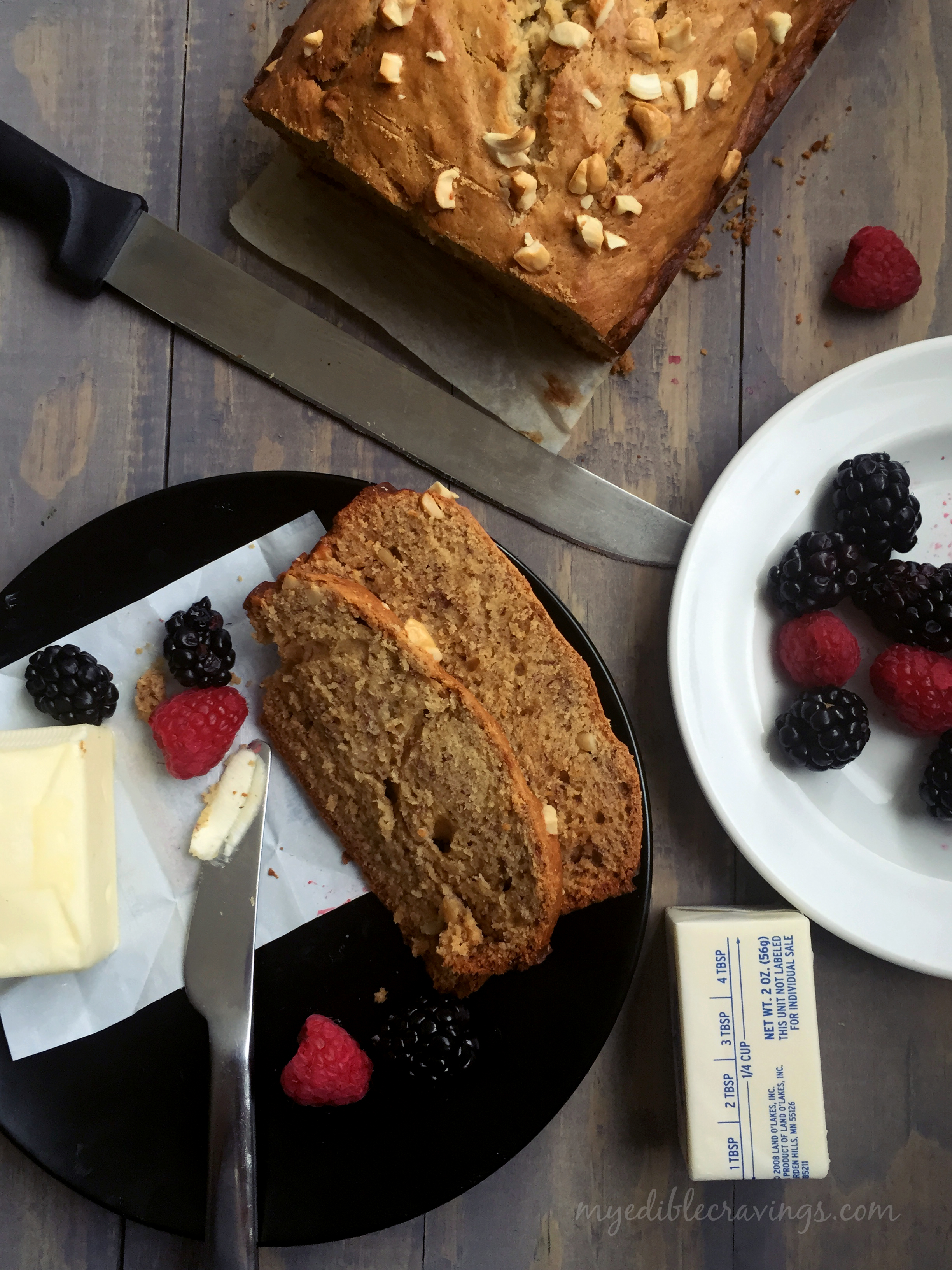 Banana bread is very easy to make and is very flavorful. In fact while I am writing this, Banana bread is getting baked in the oven and I could smell the divine smell of bananas and butter mixed together. Can't wait to have a bite! If you have the ingredients sorted out, then baking the bread takes no time at all. There are different varieties to banana bread as well, like, chocolate chip banana bread, banana nut bread, banana raisin bread etc. Here I have given you the recipe for plain banana bread with cashews.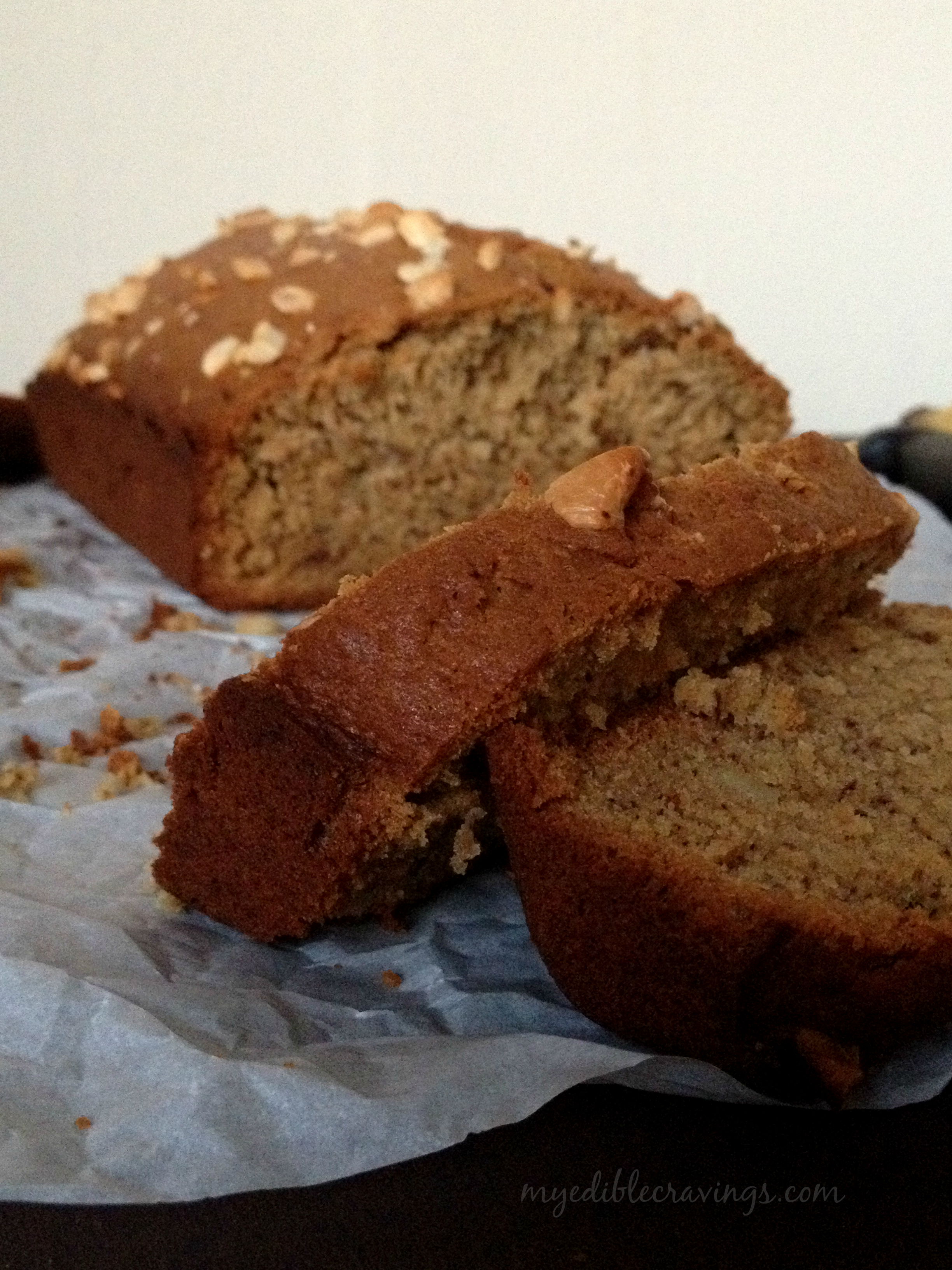 Here comes the beep from the oven! Alright, enough of the stories. I guess its nom nom time and I am off to the kitchen. Hope you are too, to start making this wonderful, simple and flavorful dish, i.e. the Banana Bread 🙂

Banana bread
Prep time:
Cook time:
Total time:
Serves:
1 9x5x3 inch loaf
Ingredients
1 ¾ cups all-purpose flour
1 tsp baking soda
¼ tsp salt
½ cup (8 tbsp) unsalted butter, melted and cooled
½ cup brown sugar
½ cup granulated sugar
2 eggs, beaten
3 overripe large bananas, mashed
⅓ cup any nuts, chopped, divided (I used cashews)
Instructions
Preheat the oven to 350 degrees F (180 degrees C).
Lightly grease a 9 X 5 inch loaf pan with butter on the sides and line the bottom with parchment sheet. Set aside.
Mash the bananas, chop the nuts and beat the eggs.
In a large bowl, sieve flour, baking soda and salt together.
In a separate bowl, cream together butter and sugar.
First add the sugar mixture into the flour mixture and mix well without any lumps. Then add in eggs and bananas and mix them with a wooden spoon or rubber spatula until the batter is thick and chunky (The important thing is not to over mix the batter. You do not want it smooth. Over mixing the batter will yield tough, rubbery bread).
Mix half of the chopped nuts to the batter. Lightly fold the batter. Pour batter into the prepared loaf pan. Top it off with the remaining nuts.
Bake in oven (preferably in the middle rack) for 60 to 65 minutes, until golden brown and a toothpick when inserted in the center comes out clean. Turn out onto a wire rack and allow them to cool.
Serve warm or at room temperature. This bread can be frozen.