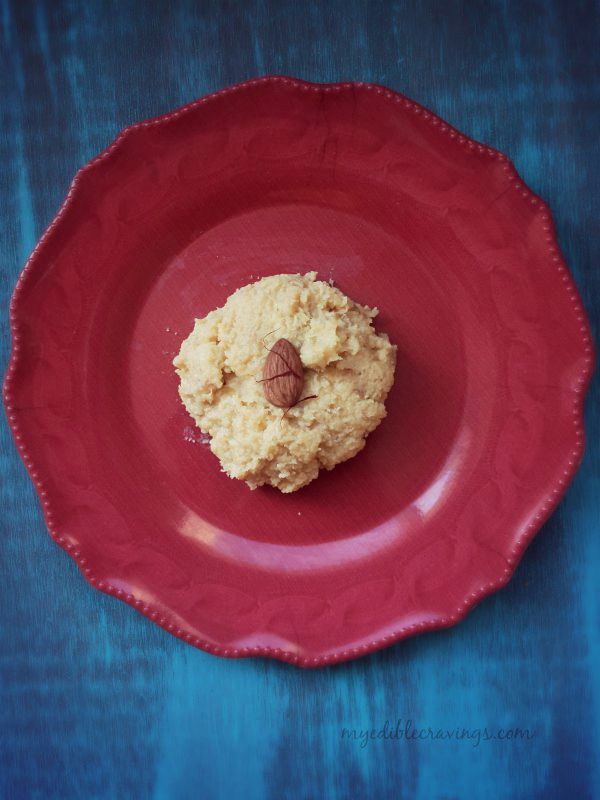 After quite sometime, I am posting an Indian sweet variety that is called as Paalkova or Sweetened Khoya. It is a milk based sweet which also serves as a base ingredient for many other sweet varieties. Back home, the town of Srivilliputtur, which also happens to be my dad's hometown, is famous for Paalkova. In ancient period, Srivilliputtur was a settlement of Yadava people, who in turn are descendants of Lord Krishna. Yadavas were cow herders by occupation and their settlement was called as Ayarpadi. So it is only fitting that Paalkova originated in this town that is known for the abundance of milk and cows. You literally can find a Paalkova shop at every other corner in the town. Since 1970s, the co-operative milk producers society and other vendors in Srivilliputtur started the production of Paalkova in a large scale and they still serve as the whole sale producers for other retailers throughout Tamilnadu.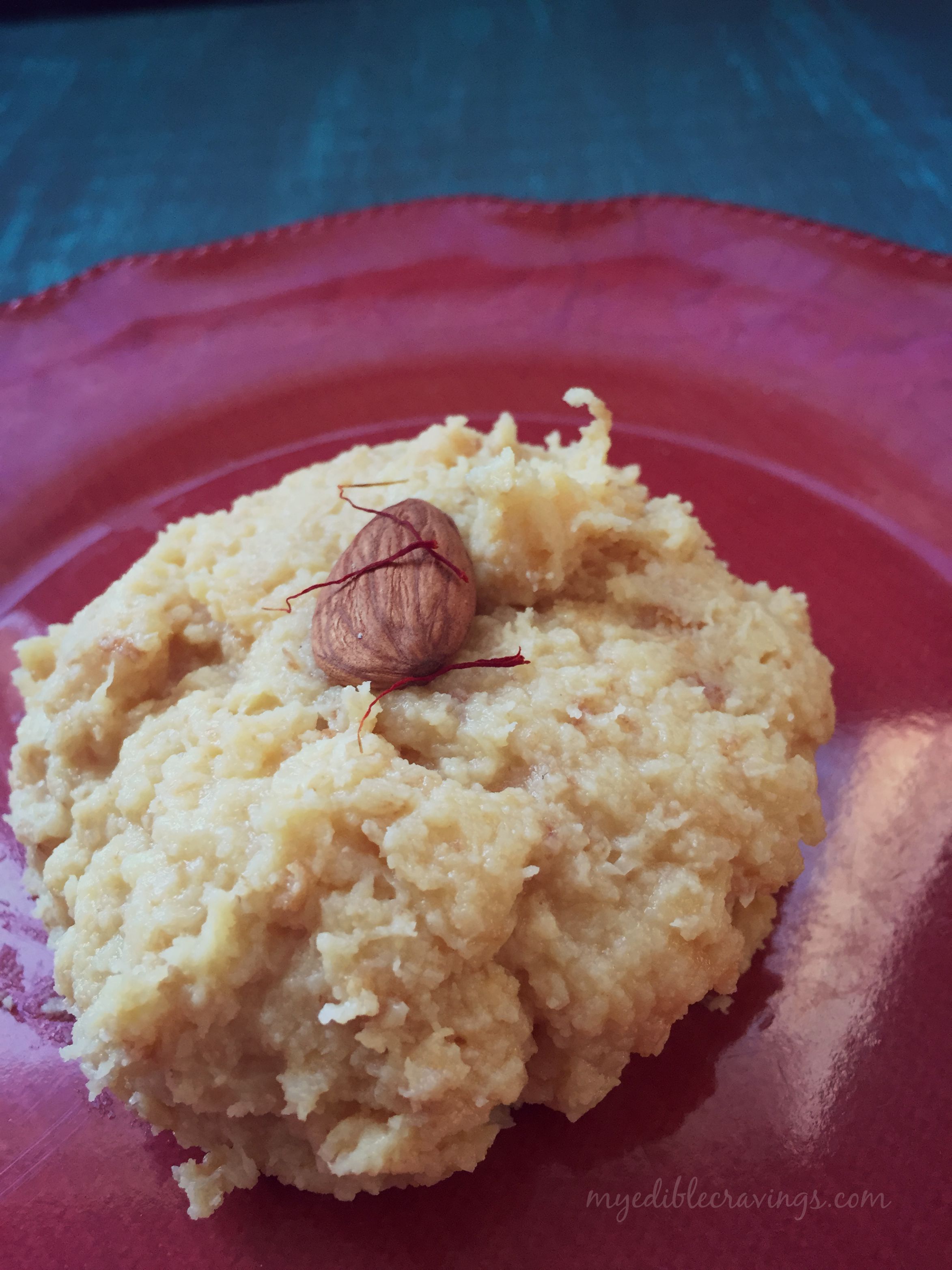 Paalkova reminds me of so many sweet memories from my childhood. When I was little, me and my cousins go to Srivilliputtur to visit my grandma for the holidays. And every time we return home, there will always be a big pack of Paalkova amongst the luggage. That continued well in to my college days too. I had a standing request from my friends to bring back Paalkova after every holiday break :).
Preparation of Paalkova is a time consuming process and requires your attention often throughout the process. But it is worth the time and money when considering the end result – a creamy, rich and sweet Paalkova.I would suggest you continue with cooking other dishes (if any) as well, with one eye on Paalkova preparation too or else you will easily get bored and distracted. Since milk is the main ingredient here and you add sugar as well, you get satisfied very easily. Paalkova can also be served as a dessert after lunch or dinner. Try this tasty treat from my home town and enjoy its sweetness with your near and dear.
Sweetened Khoya or Paalkova
Ingredients
Full fat milk – 3 cups
Sugar – ¾ cup
Instructions
Add milk in a wide open heavy bottomed pan (preferably non stick) and bring it to boil.
Reduce the flame to medium-low and add sugar. Stir and scrape the sides.
After 20 minutes, milk is reduced to half. Keep stiring and scraping the sides of the vessel from time to time.
This is how the milk looks like after 30 minutes.
Milk is now turned to rabdi consistency. You can serve it just like that by adding saffron to it. This rabdi can be used in many desserts like Shahi Tukda, Rasmalai, Malpua, Basunthi, and so on.
After 50 minutes, milk has slowly evaporated and khoya is almost done. The color of the milk will be turned to slight yellow at this stage. Keep string and scraping in a low flame.
After a good 60 to 65 minutes, milk evaporates all the moisture and start producing bubbles. Keep stirring and switch off the flame. Sweetened khoya or Paalkova is now ready. Transfer it to a container and bring it to room temperature. Khoya gets thicken when it reaches room temperature.
Notes
1.Always be very watchful while making khoya or Paalkova. And patience is required in making this dish.
2.Keep the flame in low once when the milk is reduced to half.
3.Keep stirring from time to time otherwise it will get burnt at the bottom.
4. You can also make unsweetened Khoya without adding sugar using the method described in the recipe.