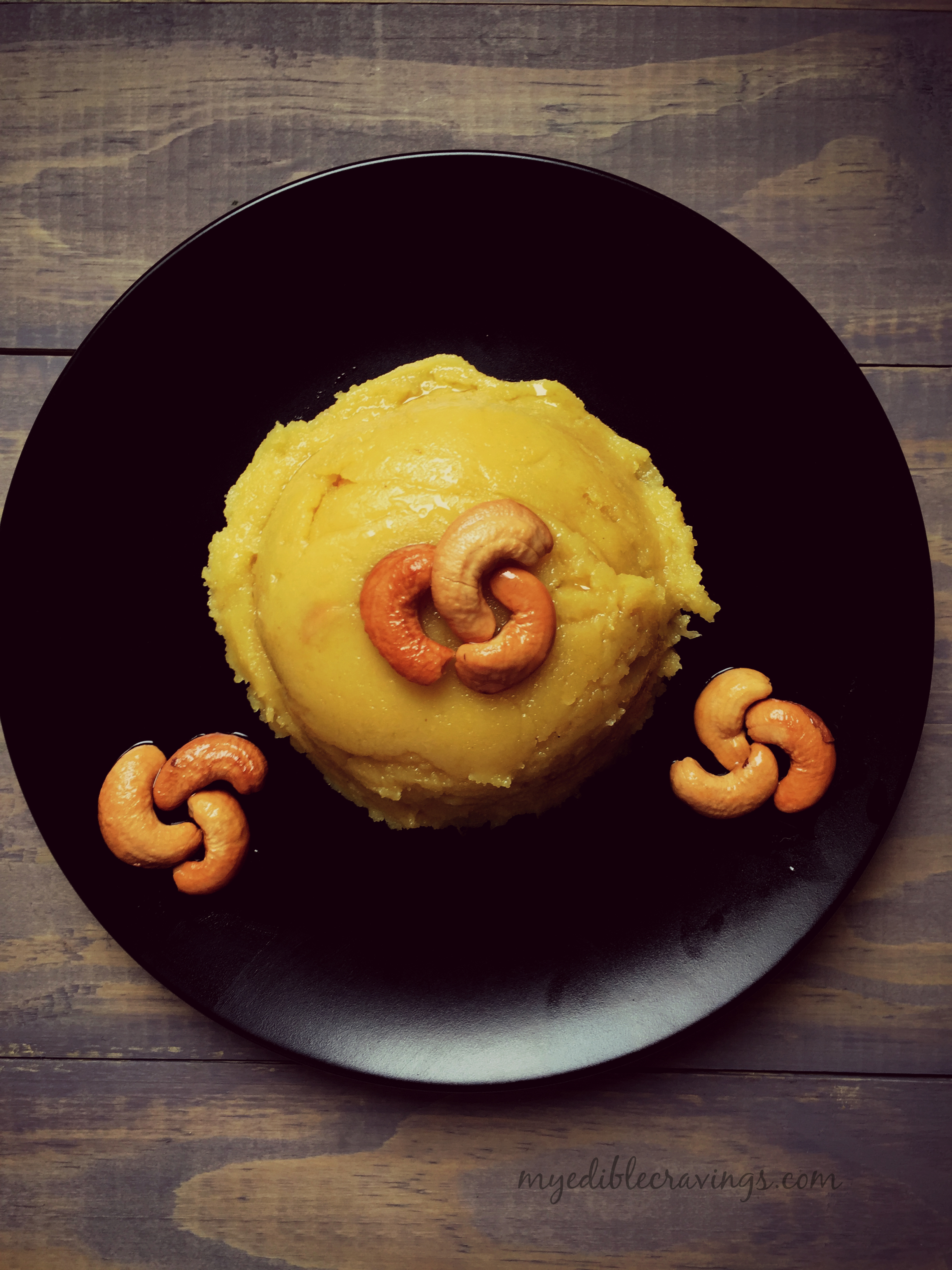 First of all, A very Happy Mother's Day to all the lovely mothers out there 🙂 You are the best. As a tribute to moms and in a way representing their sweet nature, today I have given below a very popular south Indian sweet, Banana Kesari. Kesari is a south Indian delicacy which is often served as a dessert. It is made of sooji (semolina) and is also called as sooji halwa in north India. There are different varieties of Kesari like beet root, pineapple, banana, bread, fruit etc. Banana Kesari is a favorite of my HB (anything made from sooji for that matter :))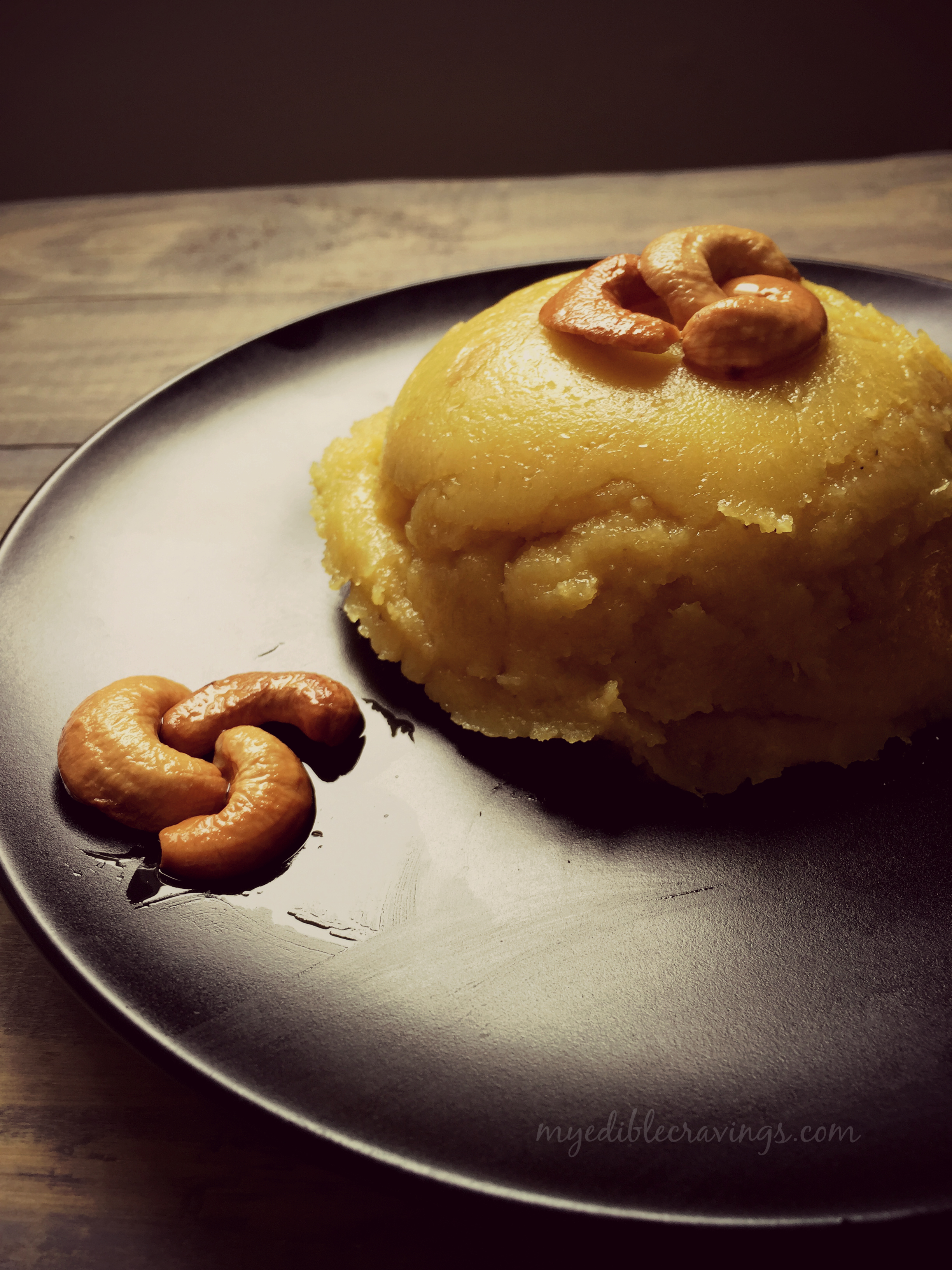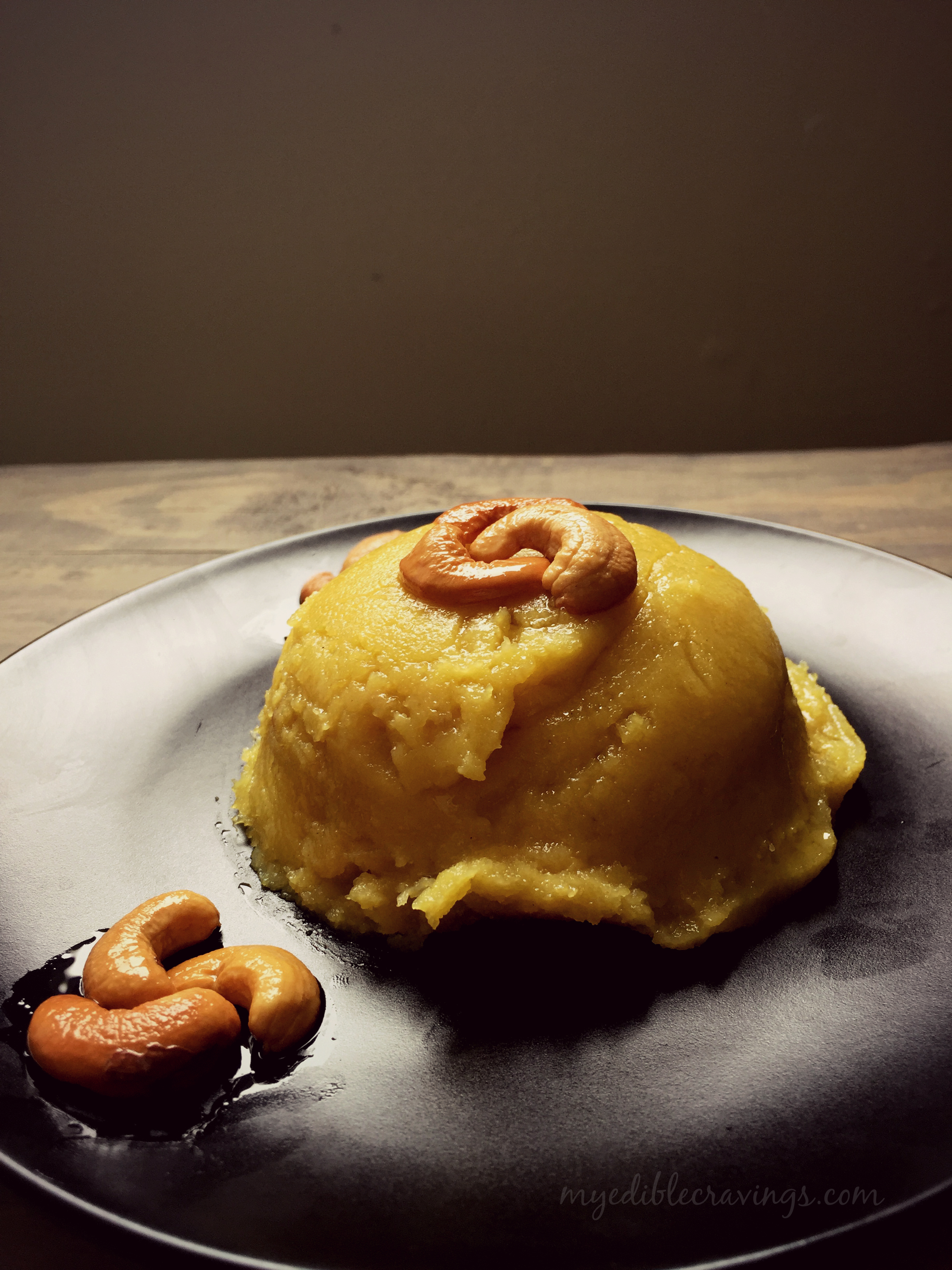 Banana Kesari is very easy to prepare and involves minimal ingredients, i.e., banana, sooji, ghee, sugar and cashews. As with many sweet items, patience is the key here, especially when adding the sooji to the boiling water during the preparation. Believe it or not, I was not very good in making Kesari initially. In fact, my friends used to make fun of my Kesari but I have come a long way now such that I have started making different varieties in Kesari 🙂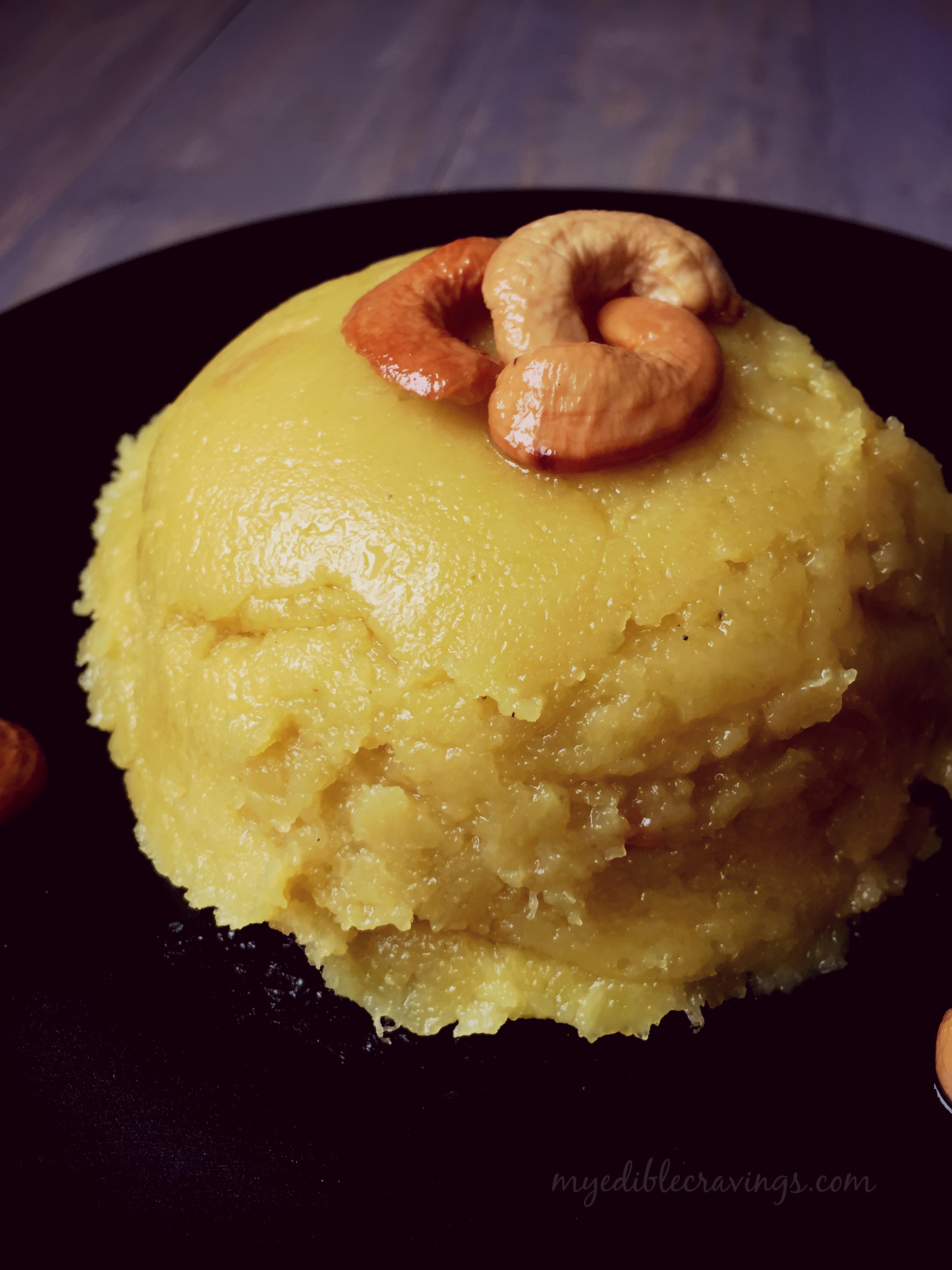 Once again, a very happy Mother's day to all moms, new moms and expectant moms. As Rudyard Kipling said, " God could not be everywhere, and therefore he made mothers". Enjoy the sweet Banana Kesari with the sweetest person in the world, your Mother 🙂

Banana Kesari
Prep time:
Cook time:
Total time:
Ingredients
Semolina – 1 cup
Ghee – 6 tbsp
Water – 2 ½ cups
Yellow food color – 1 tsp
Sugar – 1 cup
Banana, big, peeled, smashed – 1 no
Cardamom powder – 1 tsp
Cashews – 10 nos
Instructions
Heat a nonstick tawa with a tbsp of ghee. Add in semolina and sauté until the raw smell disappears. It takes around 3 minutes. Remove and transfer to a bowl.
In the same pan add a tbsp of ghee and fry the cashews until golden brown. Remove and keep aside.
Add water in the same pan and bring it to boil. Add food color.
When the water starts to boil, slowly add sautéed semolina little by little, stirring continuously to avoid lumps.
When all the water is absorbed, add in sugar and banana. Mix well and add the remaining ghee.
Finally add in the cardamom powder and fried cashews. Mix well. Add ghee if needed. Serve hot. Enjoy!!!
Notes
1.It is always best to use non stick tawa while making kesari.
2.Be very careful while adding semolina to the boiling water. make it quick and stir constantly to avoid lumps.
3.To make cardamom powder, grind together few whole green cardamoms with a tbsp of sugar.
4.You can substitute any fruits (pineapple, jackfruit, tutti frutti, plums, beetroot, etc) or even with bread and it is called bread halwa.