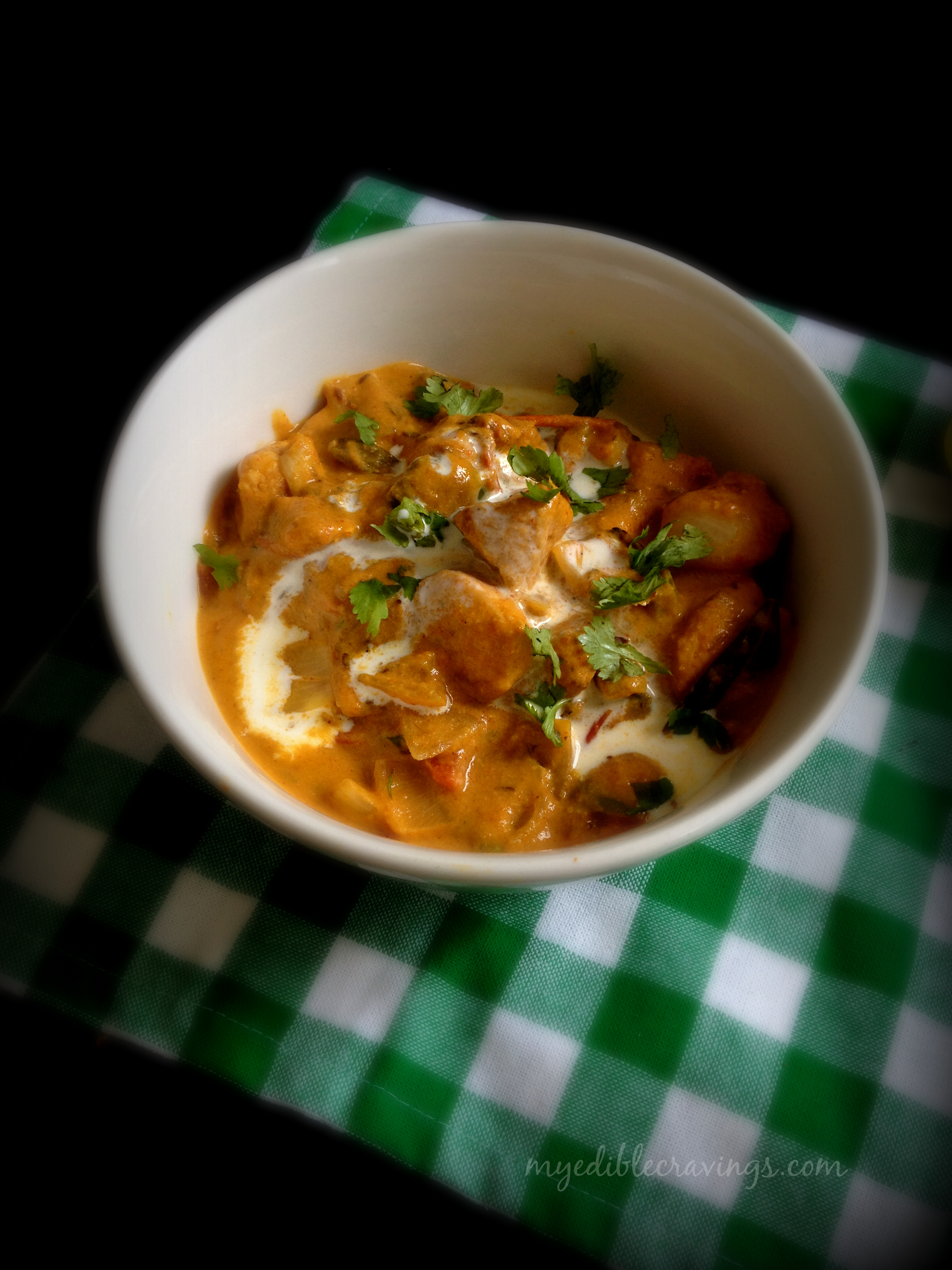 Chicken Tikka Masala is a quintessential north Indian dish that has wide popularity here in US as well. Tikka means small pieces of meat mixed with spices. So Chicken Tikka Masala is a dish made of small pieces of chicken cooked with spices in a gravy.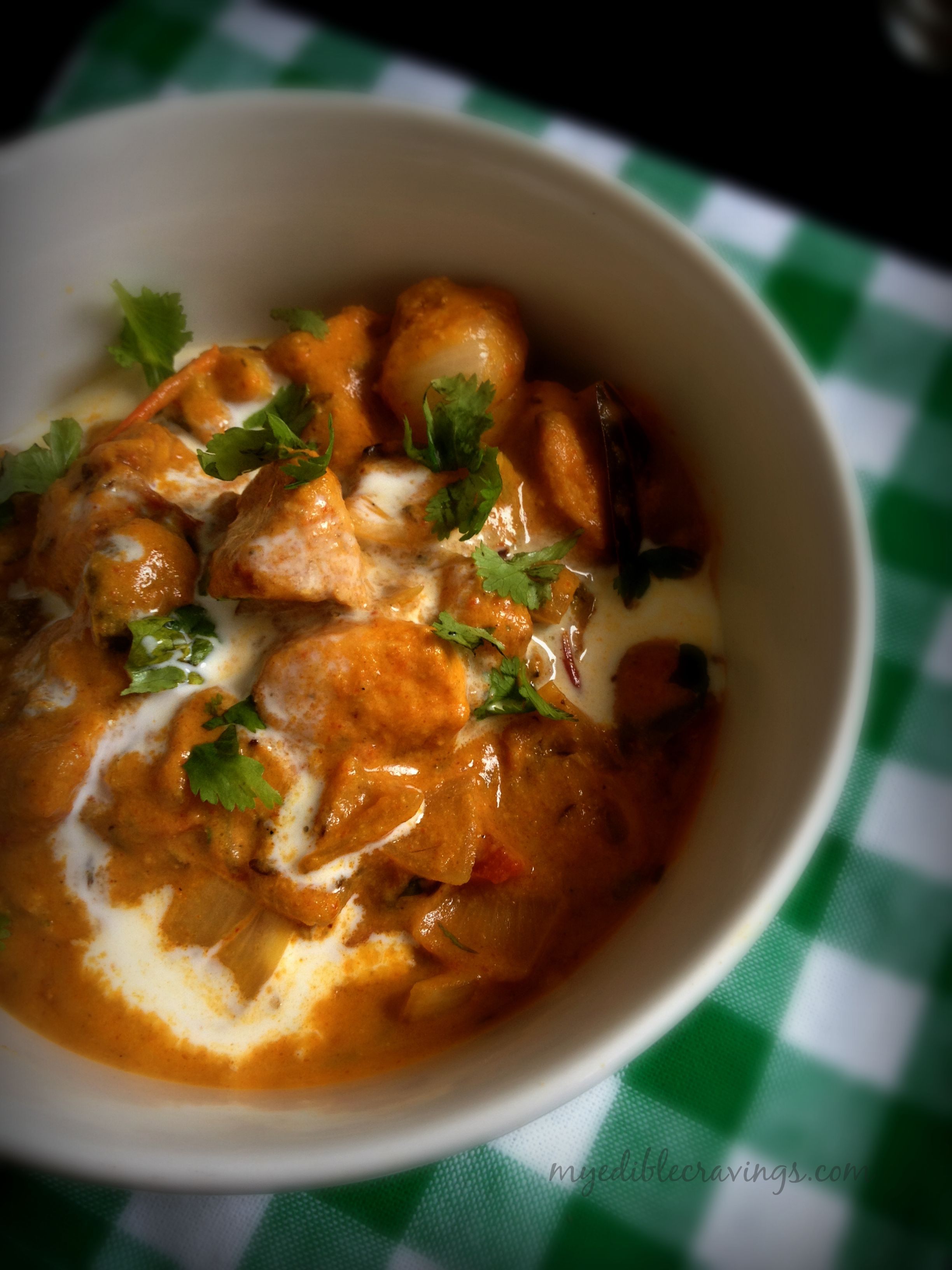 Traditionally, Chicken Tikka Masala is made first by baking chicken tikka (here is the recipe for Chicken Tikka) using skewers in a tandoor (cylindrical clay or metal oven) and then using that tikka to prepare the gravy (masala). In my preparation method given below, I had used conventional oven for baking the chicken tikka. The taste of Chicken Tikka Masala is mostly dependent on the marinade that you make.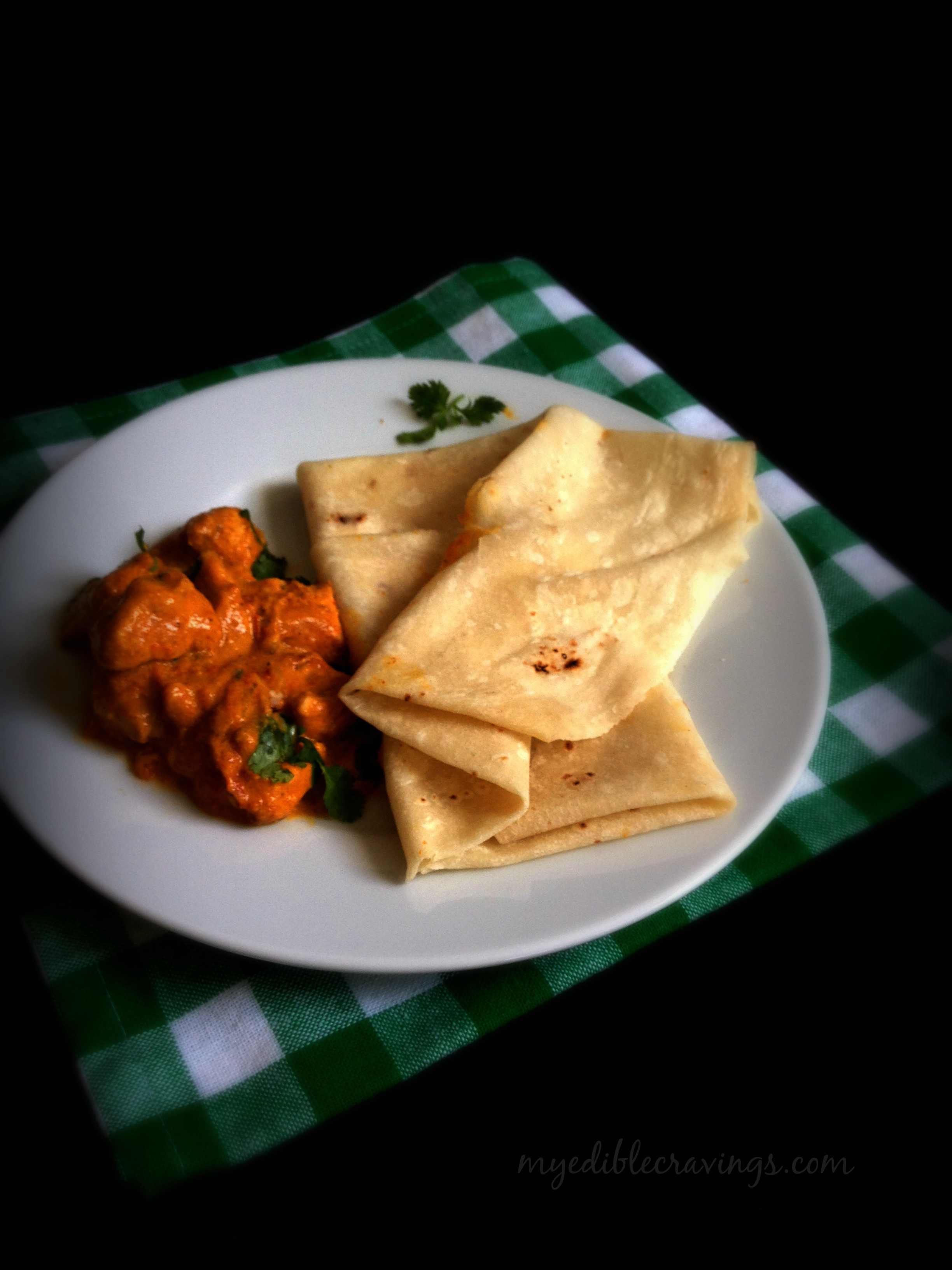 As I had mentioned earlier, Chicken Tikka Masala is universally popular and is very easy to make. The origin of this dish is unclear, with various proponents claiming its invention. In fact there was even a motion set to be passed in the UK parliament to give geographically protected status for Chicken Tikka Masala in the UK (Glasgow, I believe). Good that it did not happen since I personally believe that Chicken Tikka Masala originated in India (ofcourse :))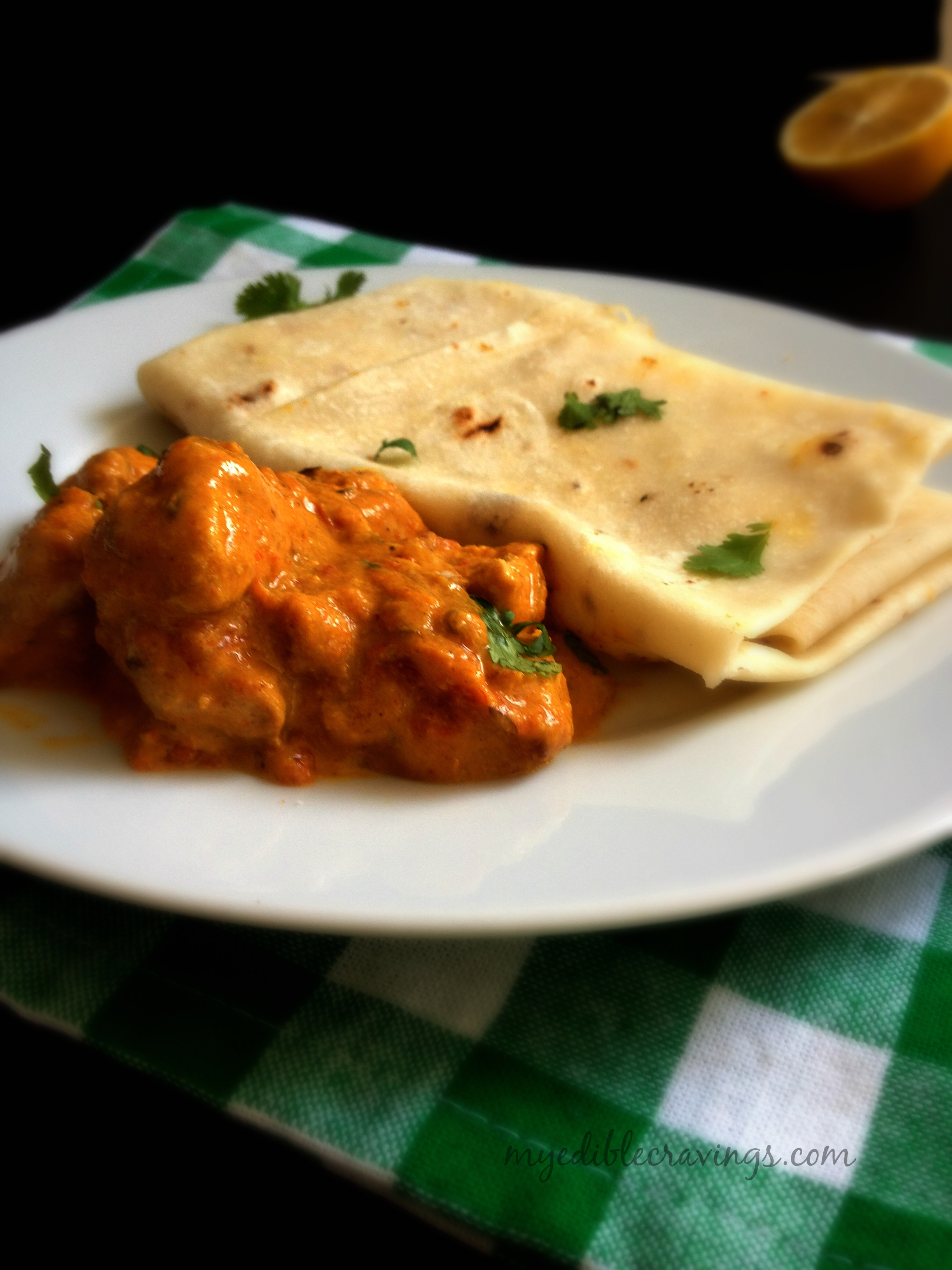 I would say Chicken Tikka Masala is two dishes combined in to one, i.e., chicken tikka and the Chicken Tikka Masala. You can serve the chicken tikka as is as an appetizer and the Chicken Tikka Masala as an entree dish.Try this widely popular and very tasty Indian 🙂 dish and let me know your wonderful experiences, as always…

Chicken tikka masala
Prep time:
Cook time:
Total time:
Ingredients
Cashews – 1 tbsp (soaked in water for half an hour)
Cinnamon stick – 1"
Cloves – 3 nos
Green Cardamom – 2 nos
Bay leaf – 1 no
Cumin seeds – 1 tbsp
Onion – 1 no (cut into cubes)
Ginger garlic paste – 1 tbsp
Tomato – 1 no (cut into cubes)
Green pepper – 1 no (cut into cubes)
Green chilli – 3 nos
Coriander powder – 1 tbsp
Cumin powder – ½ tsp
Kashmiri chilli powder – ½ tbsp
Turmeric powder – ½ tsp
Salt – as required
Cooked chicken tikka – 1 cup
Lemon juice – 2 tbsp
Fresh cream – 2 to 3 tbsp
Coriander leaves – for garnishing
Instructions
Add soaked cashews with few pieces of onions and tomatoes in a blender, make a paste and keep it aside.
Heat a wide open pan with a tbsp of oil. Add cumin seeds and whole spices. Once you get the nice aroma of cumin seeds and whole spices, add chopped onions. Sauté it and cook till the onions turns brown.
Add a tbsp of ginger-garlic paste and stir fry till the raw aroma of ginger-garlic disappears
Add the chopped tomatoes and green pepper. Cook the tomatoes until they are soft and pulpy.
Add coriander powder, kashmiri red chilli powder, cumin powder, turmeric, salt and little water. Sauté for a minute.
Add cashew paste. Cook until the oil oozes out.
Now add in the cubes of cooked chicken tikka and mix well. Pour in some water if the mixture is dry.
Add in cream and sprinkle some chopped coriander leaves and lime juice and mix it well.
The tasty chicken tikka masala is ready to be served with hot butter naan or rumali roti.