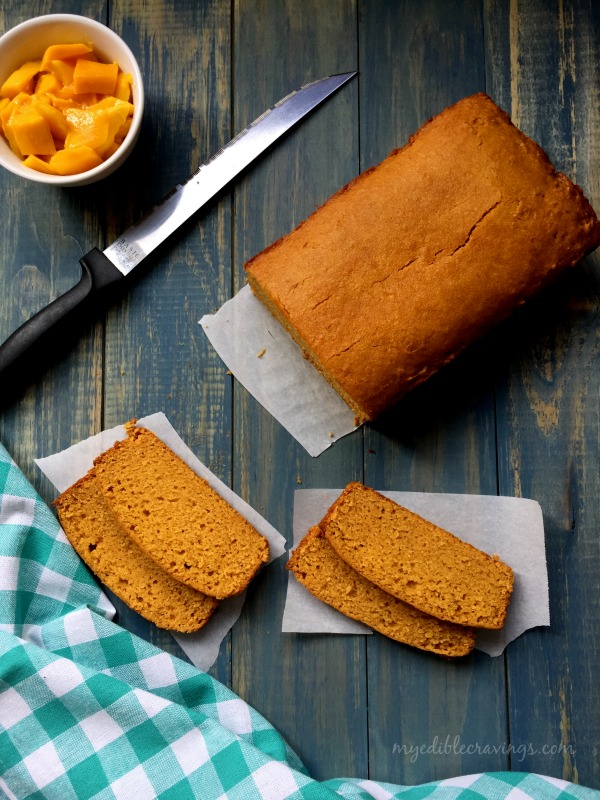 Today, I was in the mood for something sweet, something that describes the summer season and something healthy. Yep, it has got something to do with Mango. It is the Mango bread! The recipe for Mango bread that I have given below is truly healthy and is a light fare. It has no eggs, is made of wheat flour and has very little added sugar!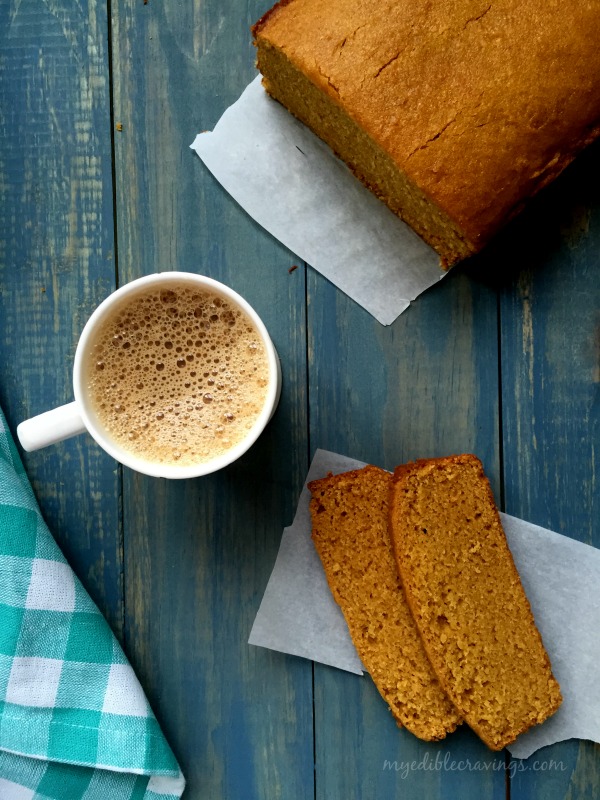 I came across this Mango bread recipe online recently and it immediately picked my curiosity. I have heard about banana bread, zucchini bread, raisin bread etc but Mango bread? It was the first time I have heard about it. But trust me, the bread tastes awesome. Mango bread can be had for breakfast or served as a snack. If you are left with more mangoes than you could possibly eat, I would say Mango bread is the way to go.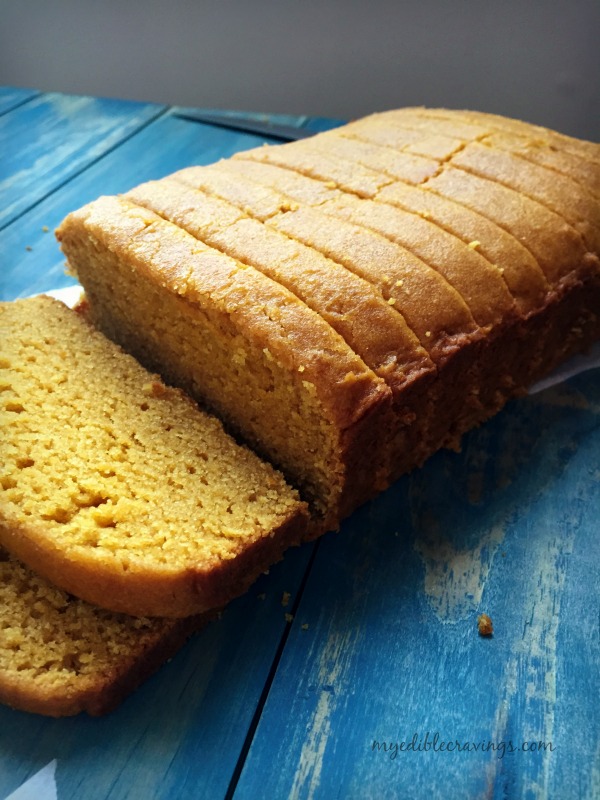 Mango bread is very easy to make and as said earlier, is healthy as well. Kids would love it. Try baking this unique bread variety in your kitchen and let me know how well you liked it  🙂

Mango Bread
Prep time:
Cook time:
Total time:
Serves:
1 (9 x 5 x 3 inches) loaf
Ingredients
1½ cups wheat flour
1 tsp baking powder
½ tsp baking soda
8 tbsp unsalted butter (1/2 cup or 1 stick), room temperature
¾ cup sweetened condensed milk
2 large mangoes or 1 cup mango puree
3 to 4 tsp sugar or add as required
1 tsp pure vanilla extract
Instructions
Grease a loaf pan (9 x 5 x 3 inches) with butter or oil on the bottom and on all four sides and set aside.
Sieve flour, baking powder and baking soda together in a medium bowl.
Peel and cut the mangoes (measuring 1 cup tightly packed) and add it to the blender. Add sugar according to your taste and depending on mangoes' sweetness. Blend together in to a puree.
Preheat the oven to 350 degree Fahrenheit or 180 degree Celsius.
In a large oven safe mixing bowl, heat and melt the butter for 35 seconds. Allow it to cool.
Add in condensed milk to the butter and whisk together in to a smooth mixture.
Add in the mango puree and vanilla or mango essence and whisk together until well combined. – I would highly recommend using mango essence to get the complete flavor in the bread.
Add in the flour and gently fold them together using a spatula. – The important thing is not to over mix the batter. You do not want it to be smooth. Over mixing the batter will yield tough, rubbery bread. The batter might look thinner if you are using store bought mango puree.
Pour batter into prepared loaf pan. Shake the pan and even the batter on top using spatula.
Bake in oven (preferably in the middle rack) for 55 minutes, until golden brown and a toothpick inserted in the center comes out clean – I covered the pan with aluminum foil after 35 minutes when it started to turn brown on top.
Turn out the bread onto a wire rack and allow it to cool. Serve the yummy mango bread as hot or cold for a breakfast or brunch or as an evening snack. Enjoy! 
Notes
1.Recipe also suggests to use cardamom powder or cinnamon powder or mango essence in place of vanilla extract.
2.Use a fiber less mangoes.
3.Wheat flour could also be substituted with all purpose flour.