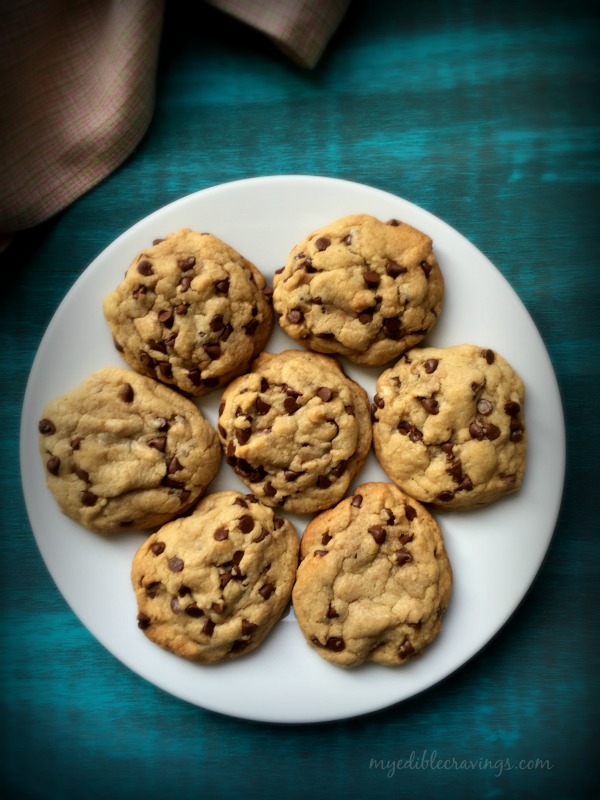 Today I am posting one of the most popular snack/dessert items in the US, the Chocolate Chip Cookie. The Chocolate Chip Cookie was first invented in the United States in Massachusetts. The original recipe consisted of dough composed of butter and both white and brown sugar. Since then there had been numerous variations of this iconic snack. I had already posted White Chocolate Cashew cookie here in my blog and this is my second cookie variety 🙂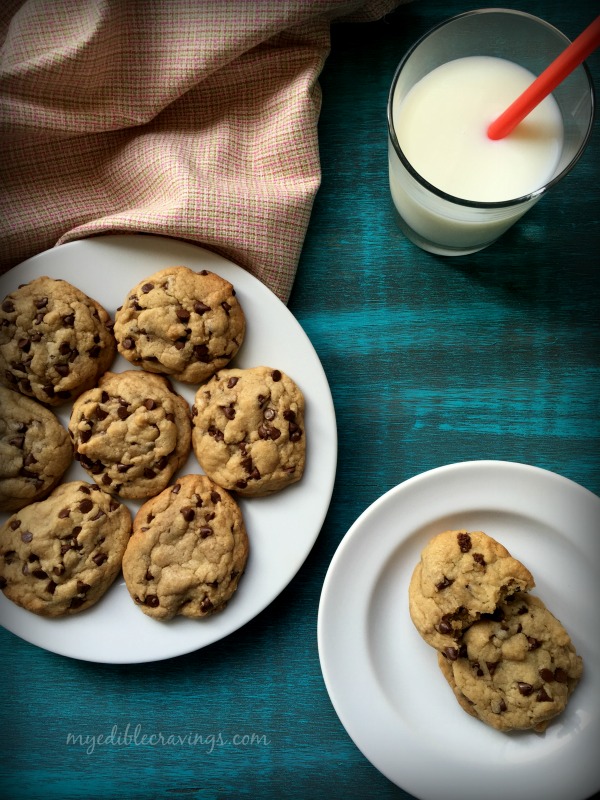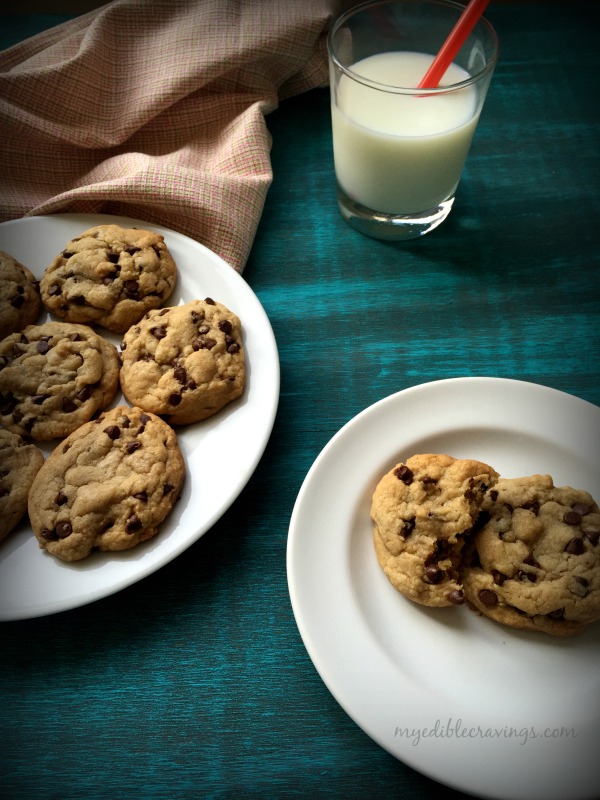 I had been wanting to bake Chocolate Chip Cookie for some time but did not really pursue it. But today at the gym, I came to know that it was international chocolate day, (see the irony here, chocolate in gym 🙂 ) and what better day to bake Chocolate Chip cookie than today? Also, happy chocolate day to all chocolate lovers!:)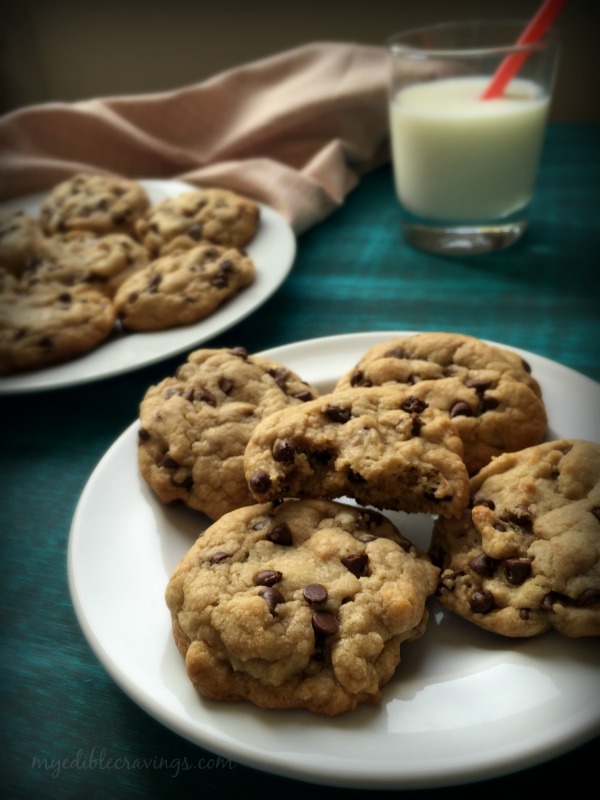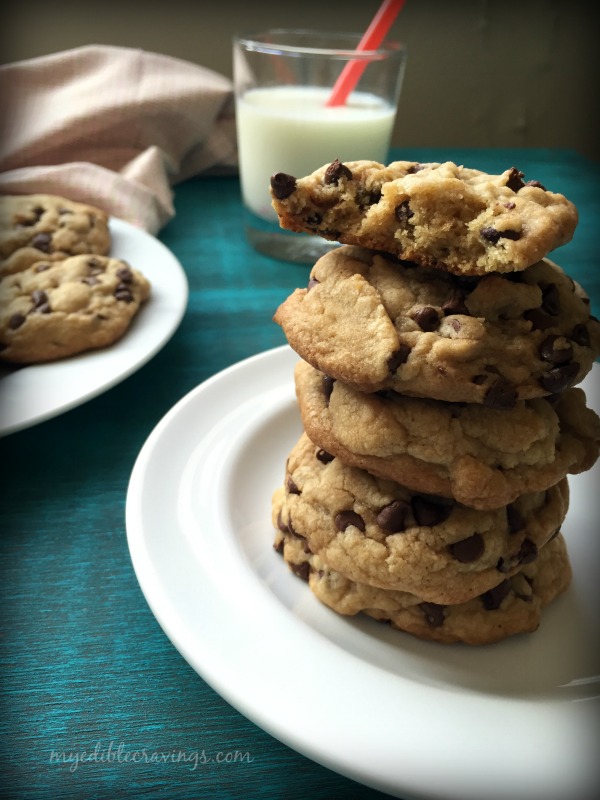 Chocolate Chip cookie is so decadent but there are certain nuances in its preparation. They are, use the right amount of flour, melt the butter completely before mixing it with the flour and do not over bake.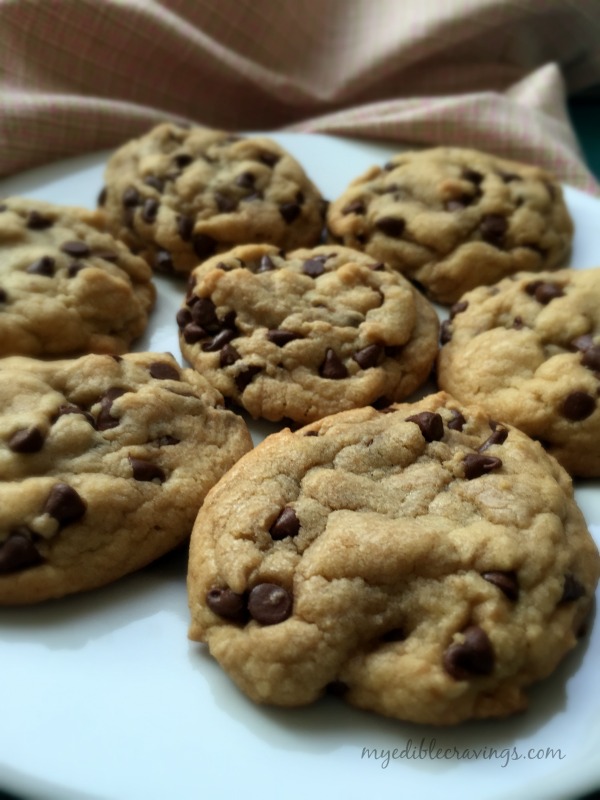 Chocolate Chip cookie has so many variants like I had mentioned above. You can customize according to your taste, like, substituting chocolate chips with macadamia nuts or M&Ms, add peanut butter to the dough etc. So, are you ready to try this amazing and delectable Chocolate Chip Cookie in your home? Do try and post your comments.
Chocolate Chip Cookie
Prep time:
Cook time:
Total time:
Ingredients
1 ½ cup all purpose flour
½ tsp baking soda
¼ tsp salt
8 tbsp unsalted butter (1 stick)
½ cup granulated white sugar
¼ cup packed light brown sugar
1 tsp pure vanilla extract
1 large egg (room temperature)
¾ cup chocolate chip
Instructions
Pre heat the oven to 350 degrees Fahrenheit or 180 degrees Celsius. Melt the butter in the microwave oven for 40 seconds or until it reaches liquid form and bring it to room temperature.
Sieve flour, baking soda and salt together into a small bowl and set aside.
Bring the melted butter to the large bowl and add white and brown sugar. Beat well until creamy.
Add in vanilla extract and mix well.
Add the eggs and beat until well combined.
Add the dry ingredients, using spatula mix well until crumbles form or to the dough consistency.
Finally add the chocolate chips and carefully mix them.
Allow it to cool in the refrigerator for about 5 to 10 minutes. Bunch up the dough to 22 small balls and place the rolls on the cookie sheet.
Bake for about 9 to 11 minutes until the cookies are puffy and barely golden. Do not over bake the cookies.
Allow them to cool on the cooling rack for 30 minutes. Enjoy! 🙂
Notes
Few tips that I have learnt to bake the best chocolate chip cookie are
1.Melt the butter completely and bring it to room temperature.
2. Add enough flour such that dough doesn't stick to your hand while making bunches.
3. Use bunching up approach instead of rolling them out in the palm of your hand. This will get you a defined lumpy mounds of chocolate chips which looks more appealing.
4. Don't Over bake the cookies. Doing so you might loose the moist and soft texture of the cookies.