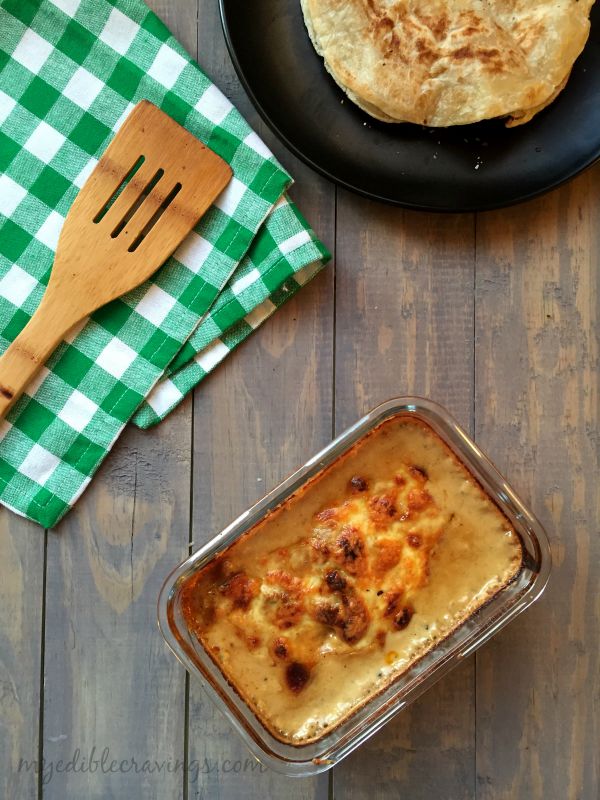 I am always interested in trying out different recipes and am on the lookout for the same. That is how I found today's recipe, an unique chicken gravy that is a sort of fusion dish (will elaborate on this shortly) I would say. It is called the Doodh Shahi Murg which means chicken cooked with milk. The main ingredients in this recipe, apart from milk are, koya and heavy cream.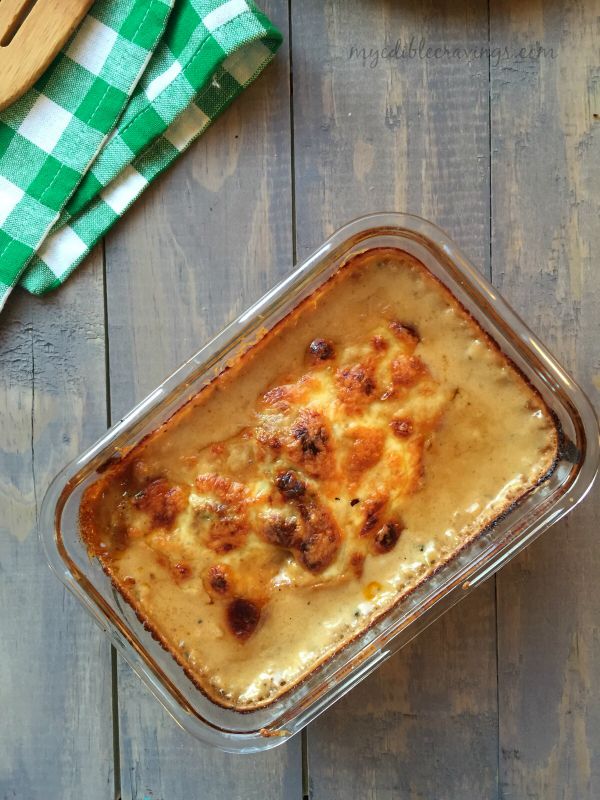 Doodh Shahi Murgh is a rich gravy that makes you feel heavy even when had in small servings. The preparation of this dish is unique in the sense that the ingredients used are all Indian but the cooking method closely resembles continental style i.e., similar to pasta or cannelloni. In Doodh Shahi Murgh, the meat (chicken) is first cooked (shallow fried here), then a layering gravy made from milk, khoya and heavy cream is poured over the chicken and then baked. The resulting Doodh Shahi Murgh is a mouth watering, rich chicken gravy.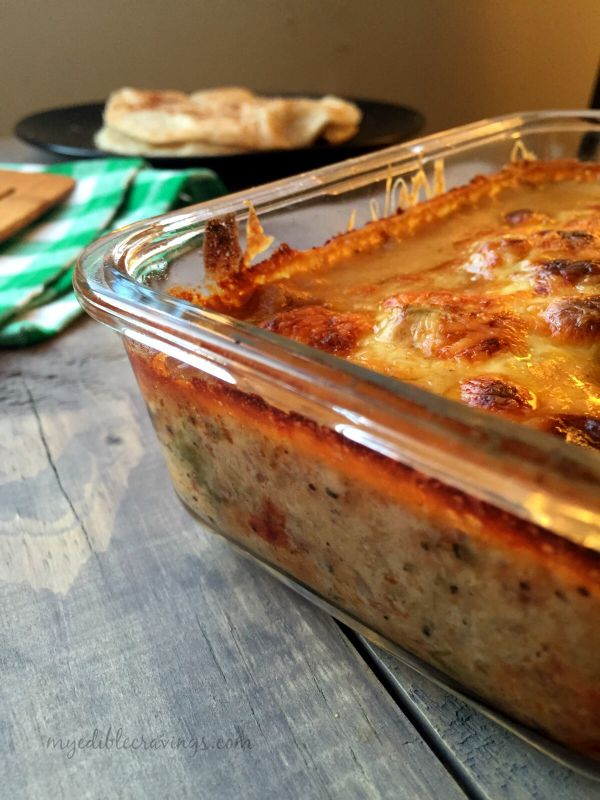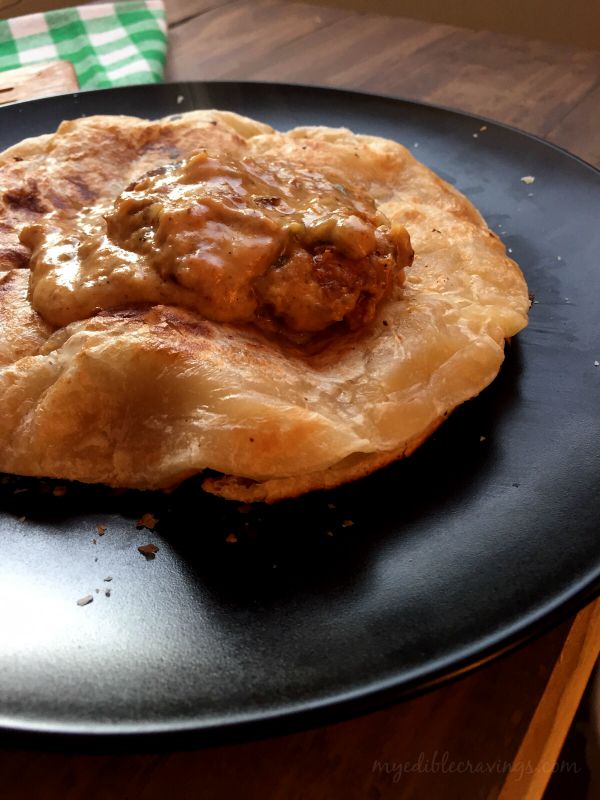 Doodh Shahi Murgh is an excellent accompaniment for naan, chappathi, parotta etc. It has a slight sweetness to it because of the milk and koya. I admit that the time taken to prepare Doodh Shahi Murgh is a bit longer than most other gravies but do believe me when I say that the taste is worth all the time spent. Try this exotic, rich Doodh Shahi Murgh in your kitchen and do let me know your favorite accompaniment to it.
Chicken Dhoodh Shahi Murgh
Prep time:
Cook time:
Total time:
Ingredients
To marinate:
Chicken – 1 cup
Ginger garlic paste – 1 tbsp
Turmeric powder – ½ tsp
Lemon juice – from 1 lemon
Cumin powder – a generous pinch
Salt as required
Red chilli powder – 1 tsp
Garam masala powder – 1 tsp
Hung yoghurt, beaten – ½ cup
For the gravy:
Ghee – 1 tbsp
Green chilli slits – 2 nos
Onion, medium, finely chopped – 1 no
Cashew paste – 2 tbsp
Sweetened khoya – 1 to 1 ½ tbsp
Milk – 1 cup
Cumin powder – ½ tsp
Cardamom powder – a pinch
White pepper powder – ½ tsp
Black pepper powder, freshly ground – ½ tsp
Salt – a generous pinch
Fresh cream – 1 tbsp
Grated cheddar cheese – for garnishing
Instructions
Wash the chicken pieces and drain all the excess water. Add in ginger garlic paste, turmeric powder, lemon juice and mix well.
Now add cumin powder, salt and garam masala powder. And again mix well.
Finally add the beaten hung yoghurt, mix well and leave it for at least 20 minutes.
Heat a wide pan with oil and add green chillies. Sauté well until the outer layer turn white.
Add in finely chopped onions and sauté until they turn translucent or golden brown.
Meanwhile heat a flat skillet with 2 tbsp of oil and add marinated chicken one by one onto the skillet. Shallow fry the chicken pieces until one side is done.
Now in a low flame add in cashew paste and mix well. Cook until the raw smell disappears stirring constantly. Cashew paste tends to stick to the bottom. So constant stirring is required.
Meanwhile check if the chicken pieces are cooked on one side and flip them to cook on the other side.
Add in sweetened khoya when the raw smell of cashew disappears. Mix well.
Now add a cup of milk and mix well. Cook for a minute.
Add cumin powder, cardamom powder, pepper powder and salt. Mix well and cook until the sauce is semi thick and well cooked. Switch off the flame.
Add a tbsp of fresh cream to the sauce and mix it well.
Preheat the oven to 500 degrees Fahrenheit or 320 degrees Celsius.
By the time your chicken will be well cooked on both sides. Take out the chickens using tongs and place them on a oven safe flat bowl.
Pour the sauce on top of the chicken pieces and make a layer.
Grate the cheddar cheese on top of the sauce.
Place the bowl inside the oven and leave for 10 minutes or until you see the cheese melt and turns golden brown on top. Enjoy this creamy chicken dhoodh shahi murgh with parotta or romali roti! 
Notes
To make hung yoghurt, place your strainer lined with muslin cloth or paper towel inside of a bowl. Pour enough amount of yoghurt in. place it in the refrigerator for an hour. Or just rotate the muslin cloth and gently squeeze the excess water (i.e. Whey) using your hand.