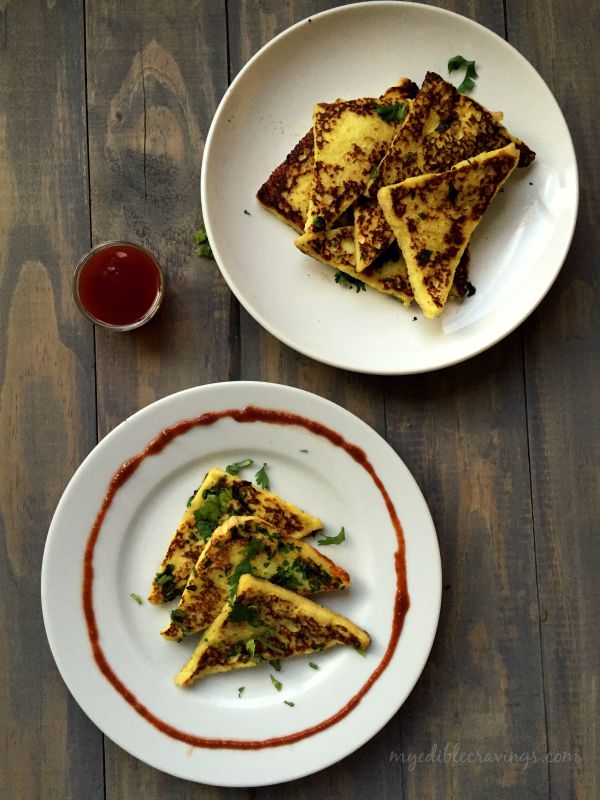 Bread is a staple food for most of the population in the world. It is one of those food items that you can find anywhere. Irrespective of the country, people or its culture. Also, there are hundreds of varieties to it, from normal white bread to rye, sesame, cauliflower etc. There are countless varieties of dishes that you can prepare from bread. One such variety is the Spicy Bread toast. It is a very simple and tasty dish made from a minimum number of ingredients.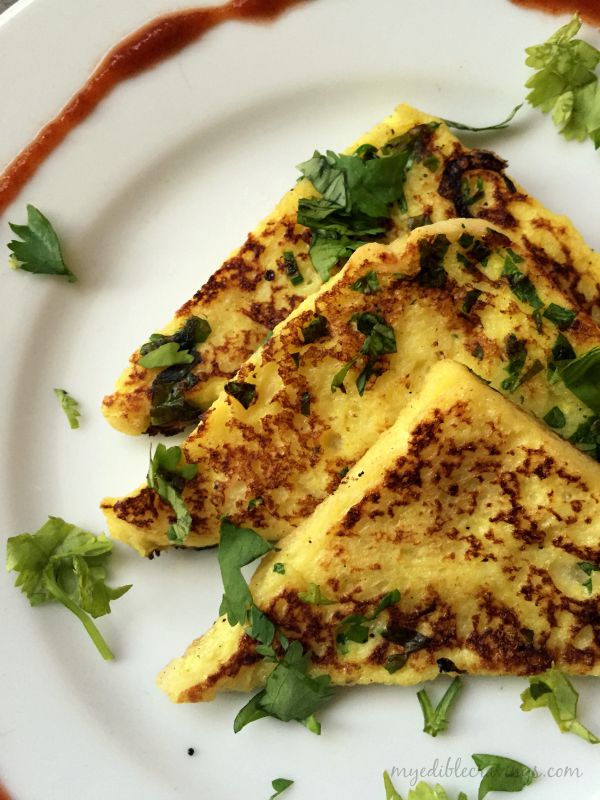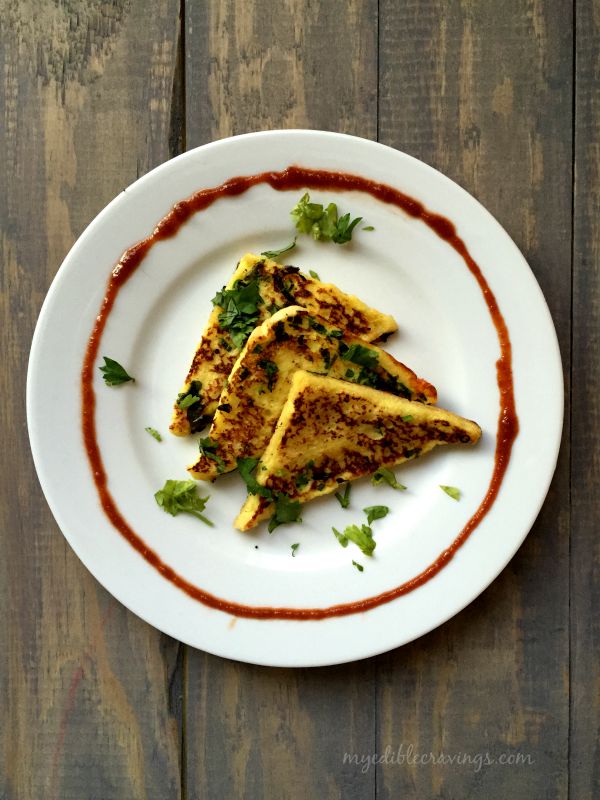 Spicy bread toast is made from egg, cilantro, turmeric, pepper, green chillies and ginger garlic paste. It literally takes 15 minutes to prepare this dish, right from preparing the egg mixture to toasting the bread dipped in that mixture. Spicy bread toast is an excellent dish for kids and it's healthy as well, with the absence of jam or spread to have it being the main reason. It is a pretty heavy (I know, it doesn't look like it but trust me 🙂 ) dish and breakfast is the right time to have calorie rich food to get you through the day!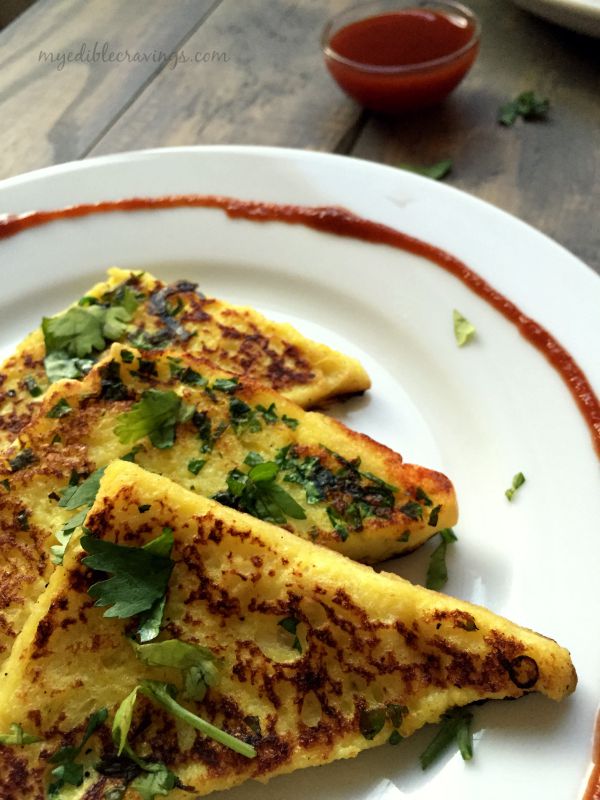 I must give a special shout out to my HB here because he is the one who prepared Spicy bread toast the first time we tried (but I was the one who found the recipe 🙂 ) and it turned out to be excellent. Try this simple and tasty dish and enjoy it for breakfast or dinner.
Spicy Bread Toast
Prep time:
Cook time:
Total time:
Ingredients
Eggs – 2
Milk – ½ cup
Salt – ½ tsp or as required
Black pepper powder – ¼ tsp
Turmeric powder – ¼ tsp
Ginger garlic paste – ½ tsp
Green chilli, finely chopped – 2 nos
Cilantro, finely chopped – 1 tbsp
Breads – 10 slices
Instructions
Beat all the above ingredients except bread in a medium bowl and leave it for 30 minutes.
After 30 minutes, cut the edges of the bread slices and cut the breads diagonally.
Heat a flat pan, dip a bread piece into the beaten egg mixture and toast them. Smear very few drops of oil around the toast. Flip them and toast the other side of the bread until golden brown.
Repeat the above step for the rest of the bread pieces. Enjoy the hot and spicy bread toast along with tomato chilli sauce as a snack or breakfast or dinner. 
Notes
1.Leave the beaten egg mixture to rest for at least 20 minutes before making the toast. So that all the ingredients are well set and combined.
2.Carefully cut the sides of the bread without pressing the breads too hard at the center.
3.Dip the bread just for a second and tost them on the pan. Do not dip the bread slices too much or your toast becomes soggy.
4.Same way smear few drops of oil while toasting the bread to avoid sogginess.