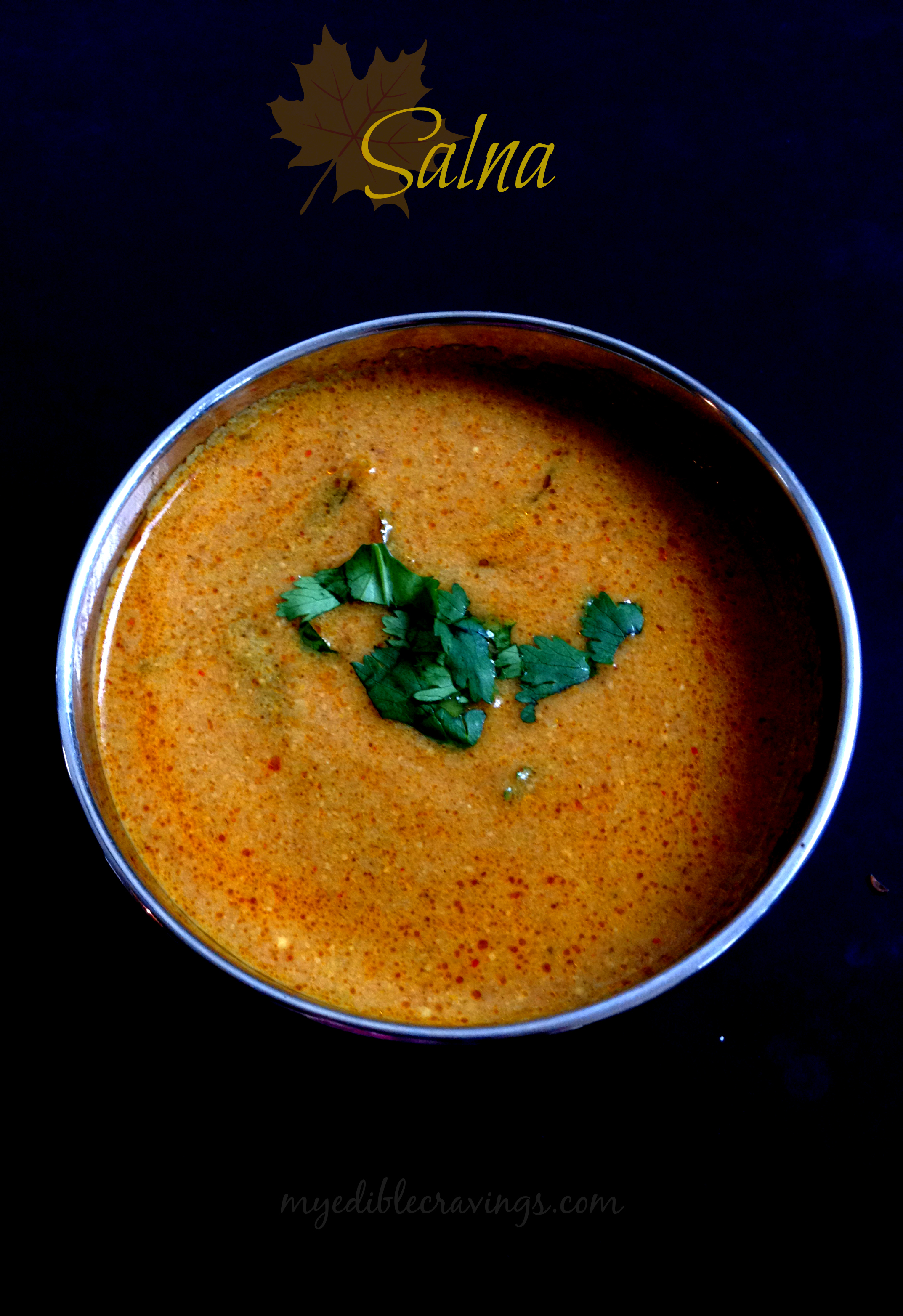 Chalna is a popular Tamilian dish that is had mainly with parotta (again, a tamilian take on north Indian paratha). It is also known as saervai in Chennai. Chalna is also used as an ingredient for kothu parotta in restaurants. It is mainly added to compensate the dryness of parotta.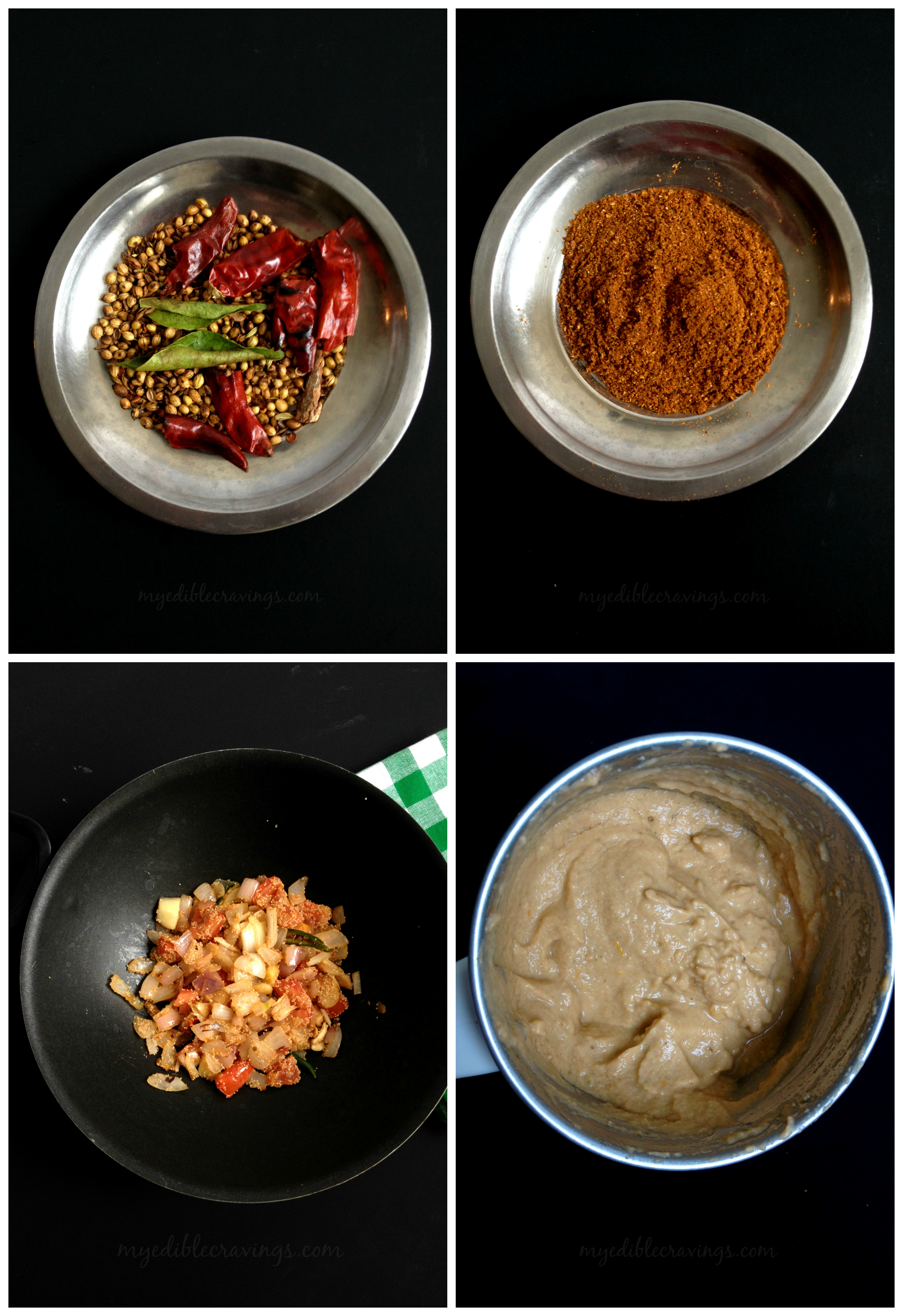 Back in my home state, Chalna served in restaurants is watery but mine is a little bit thick. I personally like to have it with dosa as well. Chalna poured over shredded parotta is a common sight in restaurants back home and having it like that tastes so good 🙂 There are different varieties of Chalna; plain, vegetarian, non-vegetarian etc. The recipe I had given here is plain. In vegetarian Chalna, potato is added and in non-vegetarian version, meat (chicken or mutton – mainly bones) is added.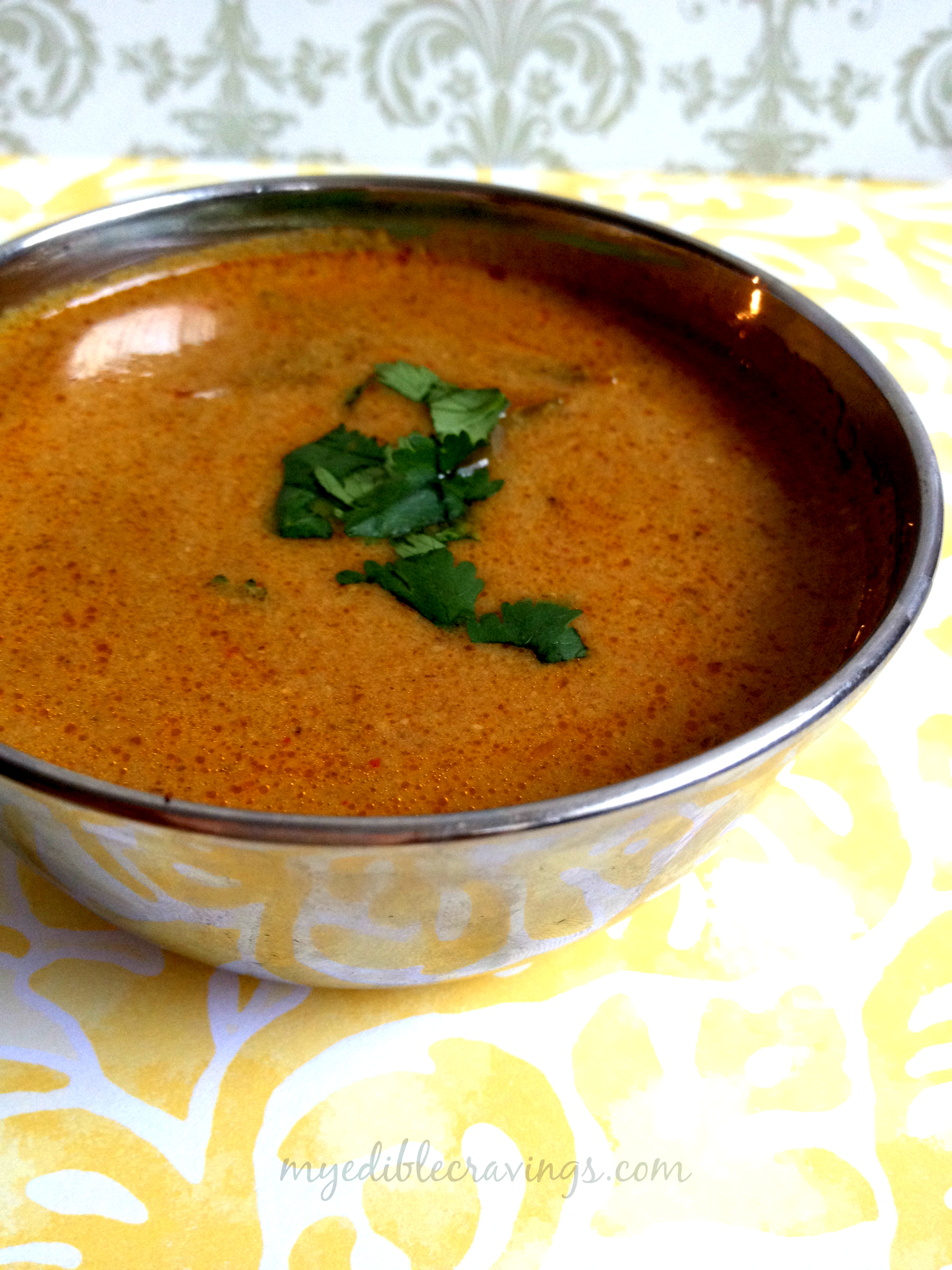 The Chalna recipe that I had given here is the end product of numerous trials and errors and is the best version to date, guaranteed! So, do try this wonderful recipe in your kitchen and let me know your experiences.

CHALNA |SALNA
Recipe type:
Breakfast / Dinner
Prep time:
Cook time:
Total time:
Ingredients
For the powder:
Oil - 2 drops
Coriander seeds - 1 ½ tbsp
Cumin seeds -3/4 tbsp
Red chillies – 4 nos
Whole green chilli – 2nos (don't cut)
Curry leaves- 6 to 7 nos
Cinnamon stick - 1 "
Fennel seeds- ½ tsp
For the Paste:
Oil - ½ tbsp
Big onion - 1
Shallots - 2 nos
Ginger - a small piece
Garlic - 2 cloves
Poppy seeds – 1 tbsp
Cashews – 3 nos
Green chillies – the same above sautéed ones.
Ripen tomato – 1 (roughly chopped)
Grated coconut – 1 ½ tbsp
Other ingredients:
Gingelly oil – 2 tbsp
Cinnamon – 1"
Clove -1
Fennel seeds – 2 pinch
curry leaves – 6 nos
turmeric powder – ½ tsp
salt as required
Chicken – ¼ kg
Water – 1 to 1 ½ cup
Chopped cilantro for garnishing
Instructions
Step 1:
Heat oil in a pan and add in coriander seeds, cumin seeds, red chillies, whole green chillies and curry leaves one by one. Sauté for 40 seconds. Add in cinnamon and fennel seeds. Give a quick stir and switch off the flame.
Remove the green chillies and keep aside. Allow the above mixture to cool and make a powder.
Step 2:
Heat oil in a pan and add in roughly chopped onion, shallots, ginger and garlic. Sauté for few seconds. Add in poppy seeds and cashews and green chillies (the same above sautéed ones). Give a stir and add roughly chopped tomato. Sauté for few seconds and switch off the flame. Allow it to cool and make a paste.
Step 3:
Grind coconut separately to a fine paste.
Step 4:
Heat oil in a small pressure cooker and add in cinnamon, clove and fennel seeds. When they start to sizzle add in curry leaves and give a stir.
Now add in the ground onion paste and sauté for few seconds. Add the ground masala powder along with turmeric powder and salt and sauté until the color changes and oil separates.
Add in the chicken pieces and stir well until the paste is well blended. Add water and mix well. cover the lid and cook for a whistle. When done add in the coconut paste and bring it to a boil – at this stage you will start to notice oil in the rim. Check salt and switch off the flame. Garnish with chopped cilantro.
Serve hot with plain parotta or roti or kothu parotta or idli or dosa. Enjoy!
Notes
Vegetarians can add vegetables instead of chicken or simply make plain chalna. I tried both and it tasted heavenly.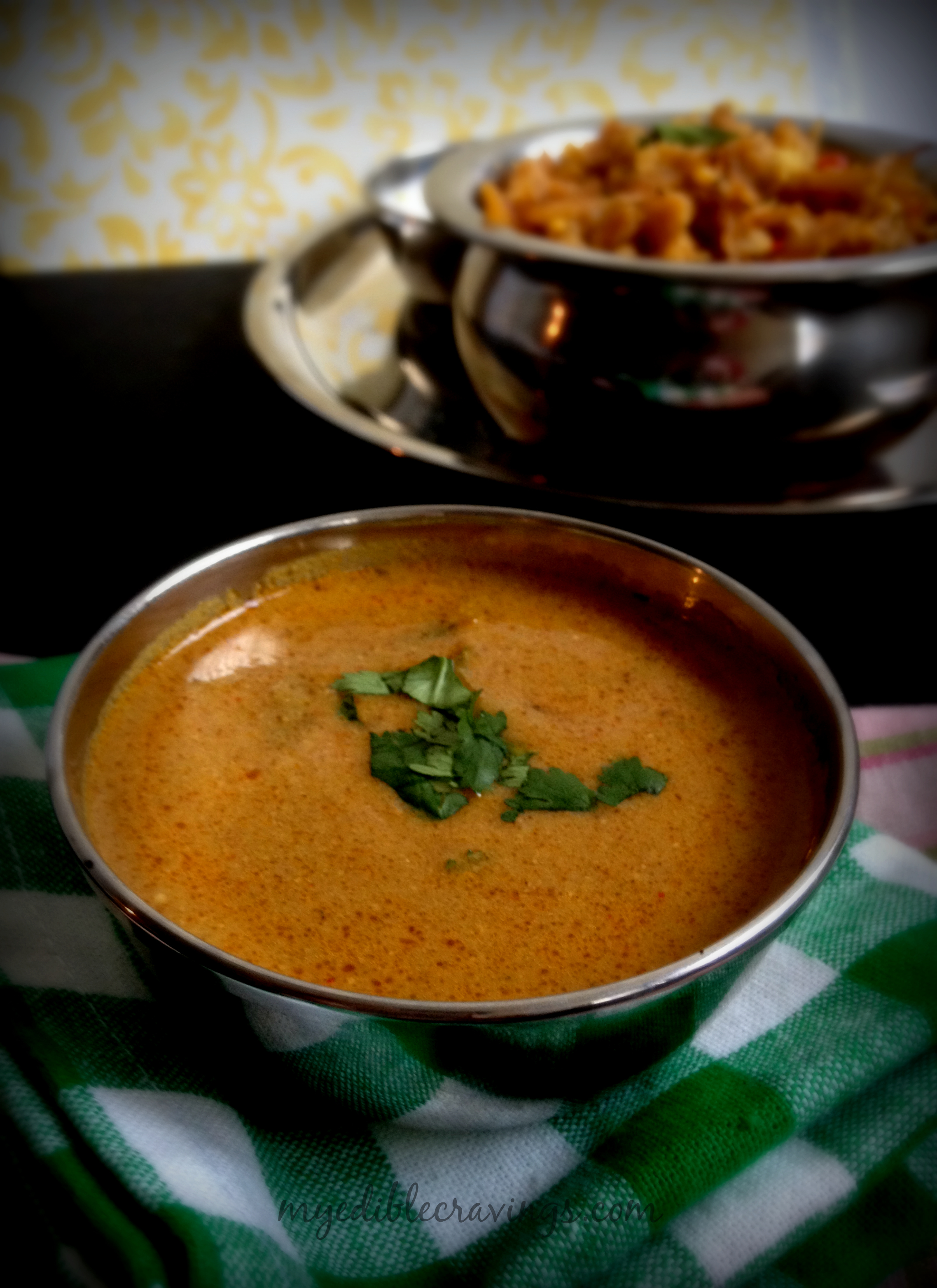 You might also like