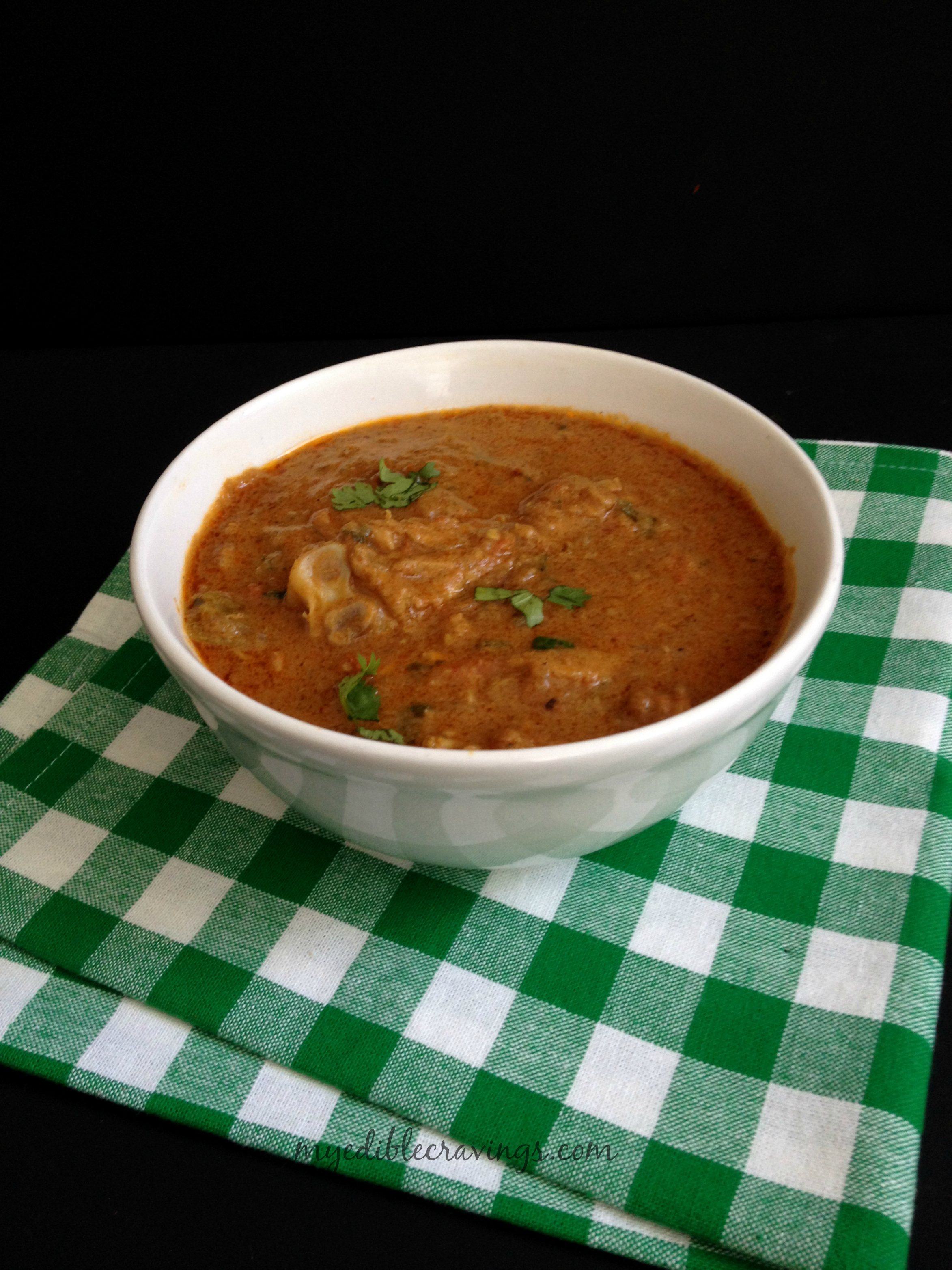 There are certain recipes that always remain our favorites and we can never be tired of cooking them over and over again. One such recipe that I cook often, and of course, enjoyed by my family and friends, is the Chicken kuzhambu, south Tamilnadu style. It's better than any restaurant recipe, guaranteed!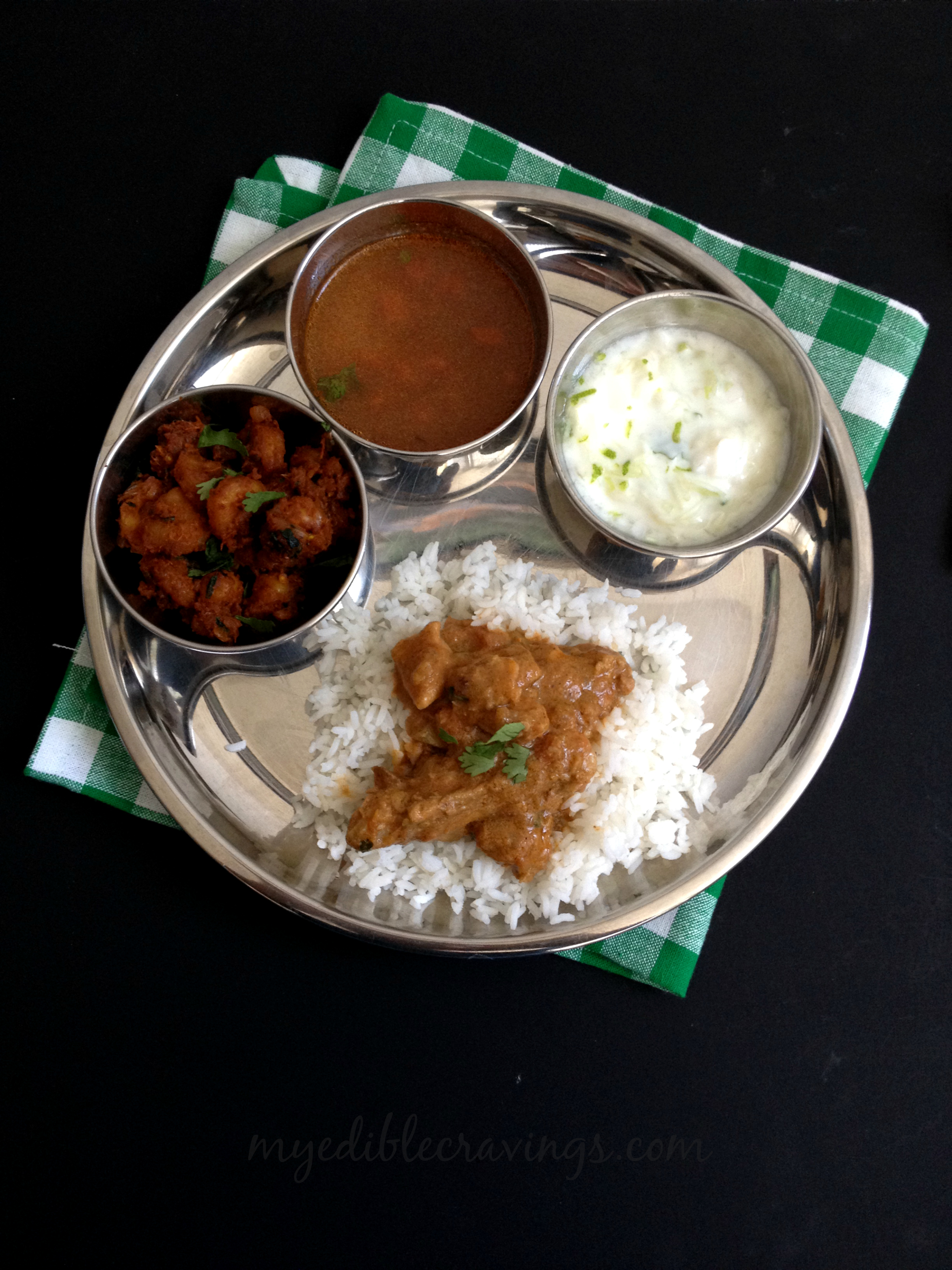 Chicken gravy was the first non-vegetarian dish that I cooked and it turned out well the very first time!:). If you had been a regular visitor to my site, I had mentioned earlier about my Mom's cookbook diary that she had given me after my marriage. This chicken kuzhambu recipe is from that. It is a simple yet tasty dish that is cooked at least once in two months in my kitchen and is my HB's favorite as well.

You can have chicken kuzhambu with biriyani, white rice, chappati or dosa! It goes well with almost every main course item…Many of my friends, after trying my chicken kuzhambu had mentioned that the sambar powder that I use makes the difference!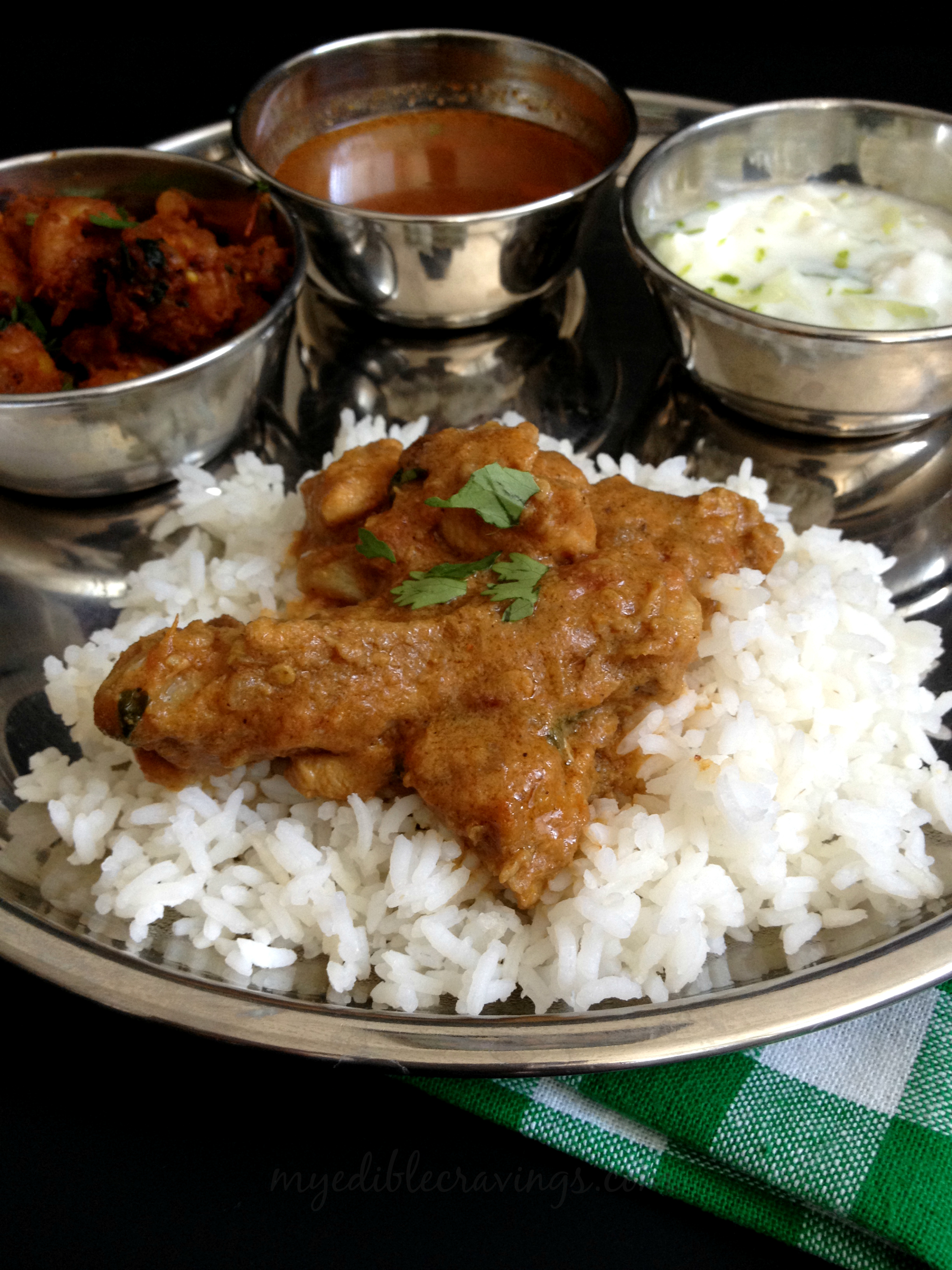 Try this recipe in your home and let me know your thoughts!

Chicken Kuzhambu
Prep time:
Cook time:
Total time:
Ingredients
To marinate:
Chicken – ½ kg (with bones)
Sambar powder or veettu milagai podi (Homemade) – 2 tbs
Ginger & Garlic paste – ½ tbs
Salt – 1 tsp
To grind:
Grated coconut – 1½ tbs
Shallot – 1
Other ingredients:
Biriyani powder – 1 tbs
Onion (big) – 1
Tomato (medium) – 1½
Green chilli – 2 (slits)
Ginger & Garlic paste – ½ tbs
Coriander leaves – for garnishing
Instructions
Wash the chicken pieces in running water and marinate it with given ingredients.
Grind the above given ingredients to a paste and keep it aside.
Heat a thick bottomed pan with a tbs of oil. Add biriyani powder and chopped onions. Sauté until onions turn translucent.
Add ginger & garlic paste. Stir fry till the raw aroma of ginger-garlic disappears.
Add chopped tomato and slit green chilli. Sauté until the tomatoes are mushy.
Add in the marinated chicken pieces and give it a stir.
Add the ground coconut paste with required salt, mix well (you could add water now according to your preference. I usually don't add water as the chicken itself ooze out lots of water). Close the lid and cook for 10 to 15 minutes stirring in between or until oil oozes out.
When the chicken is well cooked, switch off the flame and garnish with finely chopped coriander leaves.
Serve hot chicken gravy with biriyani or white rice and any chicken / mutton fry of your choice.
Notes
1.I use homemade biriyani powder (blend of whole spices) for this recipe. Please follow the above link for its recipe.
2.If u don't have sambar powder, you can use regular red chilli powder as well. But the homemade sambar powder makes the difference.