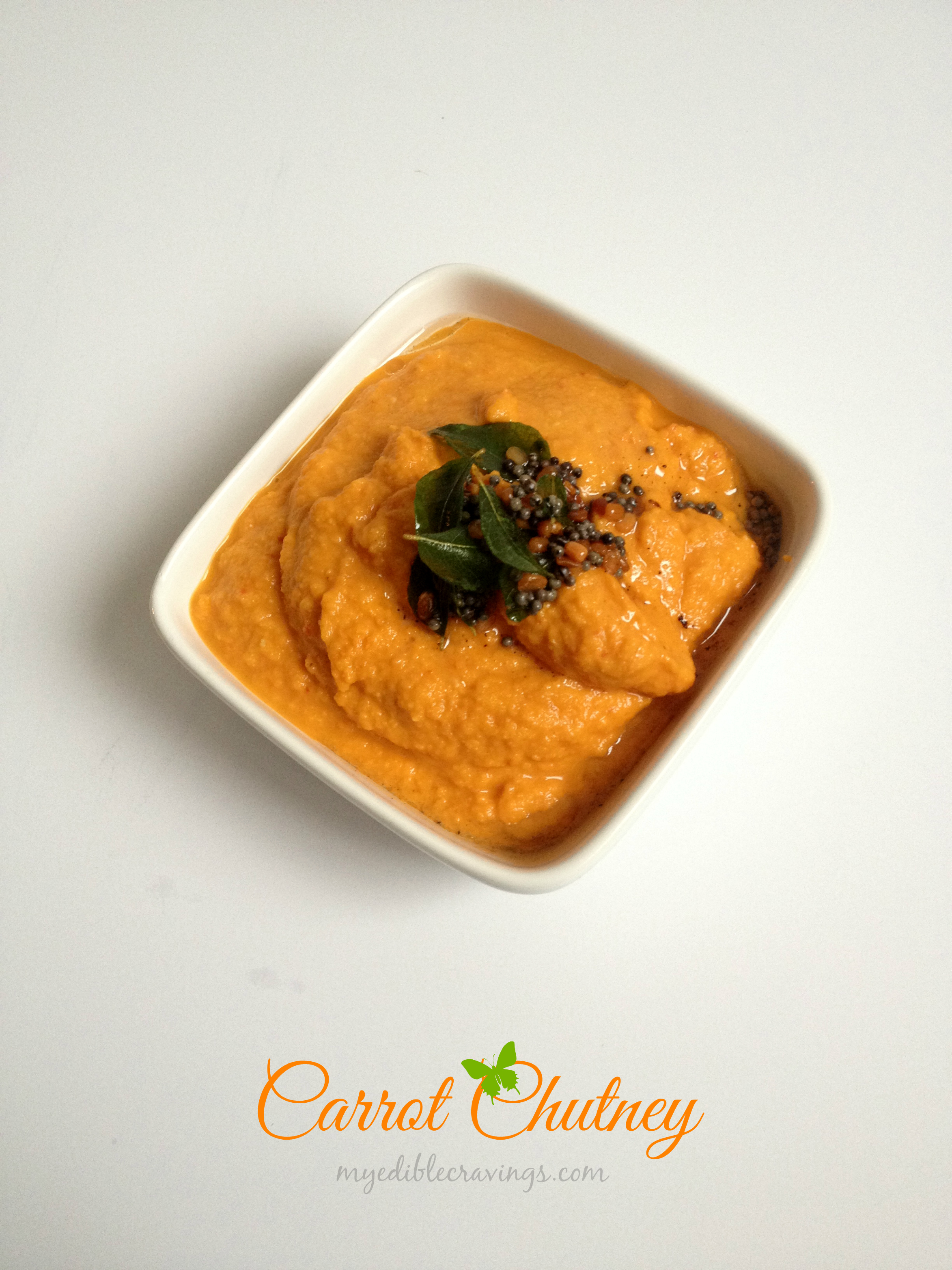 Carrot chutney is a side dish made entirely from carrots. I did not know you can make chutney from carrots until recently. It is a healthy alternative to other side dishes that you have for dosa and idli, like, coconut chutney, kadalai paruppu chutney etc.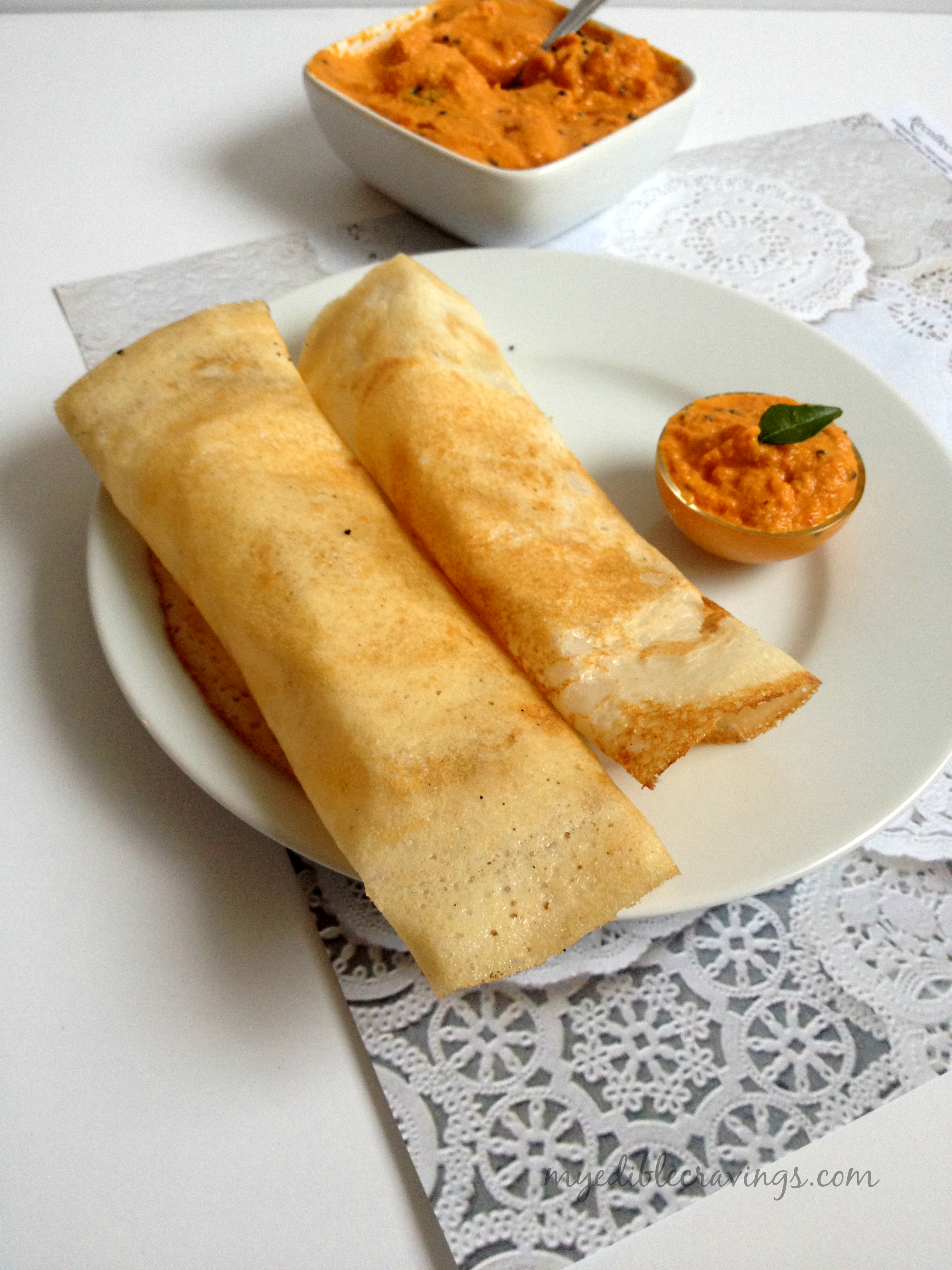 Carrot, as you know, is a very good source of Vitamin A. So what better way to have it other than as chutney for breakfast and start your day on a healthy note :). Carrot chutney is one of my HB's favorite side dish for dosa and idli especially because it being a healthier option.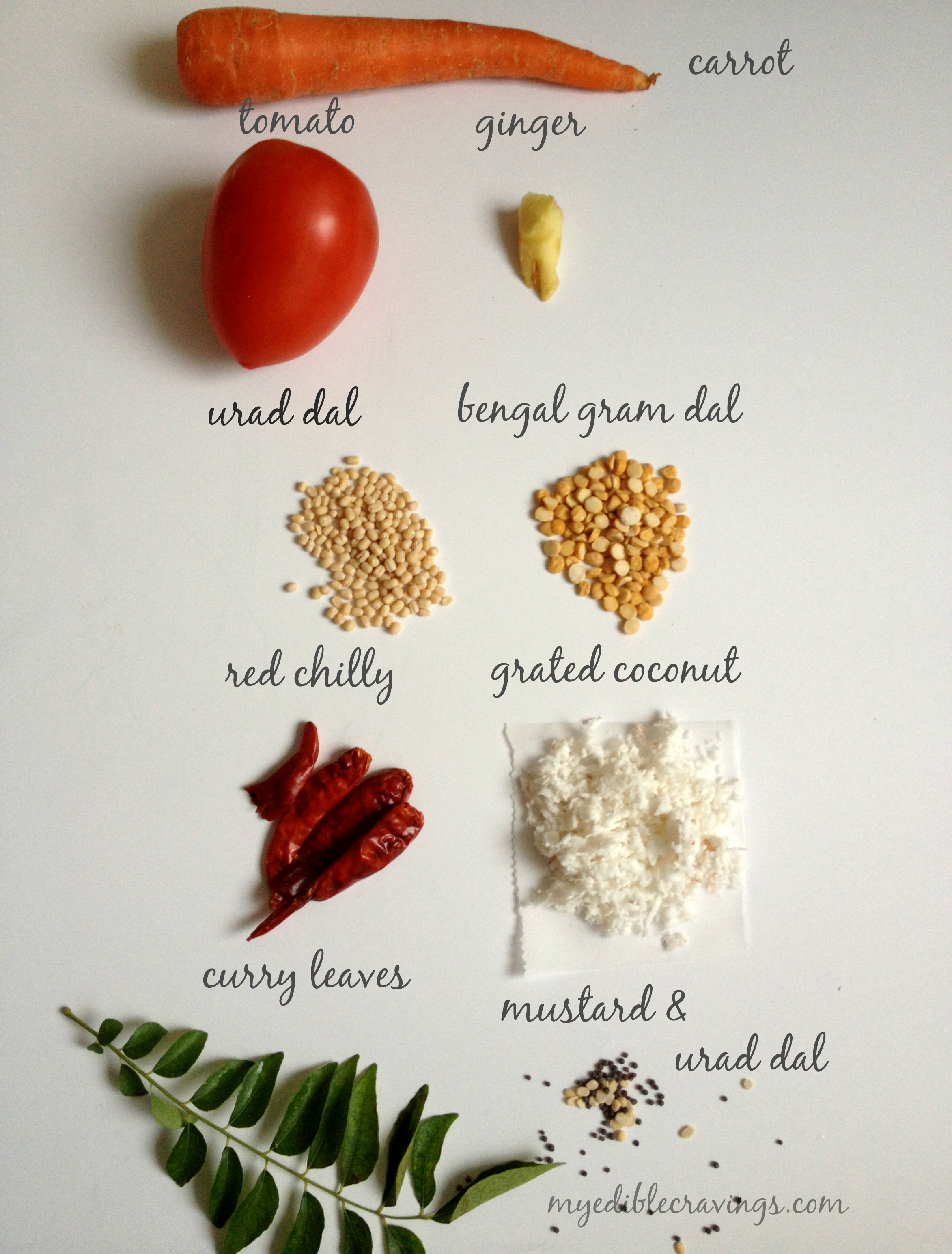 Carrot chutney is very good for kids who normally sulk over eating vegetables since having it with idli or dosas is easier than having them eat it raw. One other interesting thing to notice is that how well carrot tastes along with ginger, a root known for its medicinal values (home remedy for indigestion, nausea etc).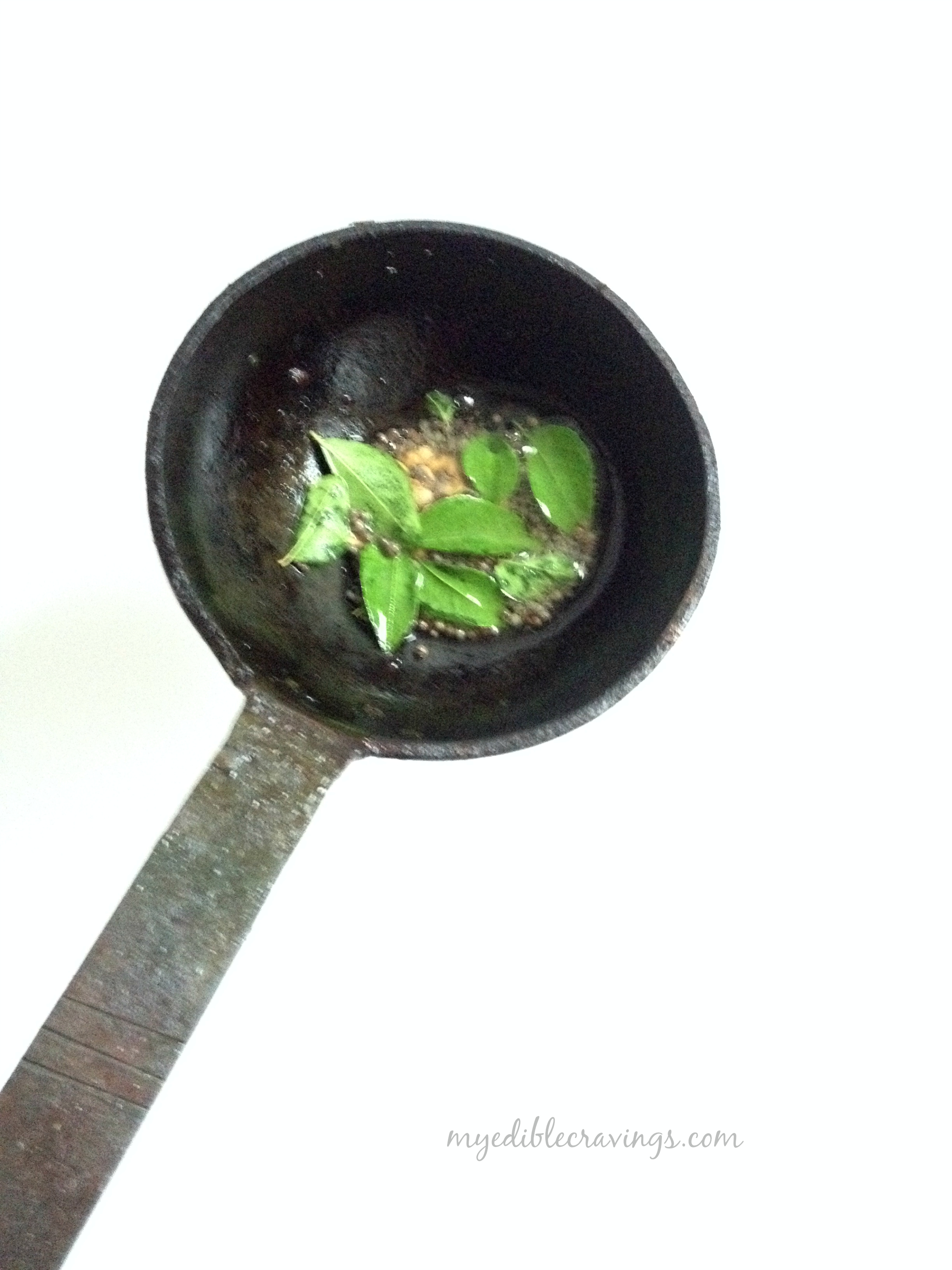 Do try this recipe in your home and let me know your experiences.

Recipe type:
Breakfast/Dinner
Ingredients
Oil – 2 tablespoons
Bengal gram dal – 1 tablespoon
Urad dal – 1 tablespoon
Red chillies – 4 nos
Tomato, roughly chopped – 1 no
Fresh ginger, chopped – a small piece (1")
Carrot , peeled, chopped– 1 no
Grated coconut – 1 tbsp
Salt as required
For the seasoning:
Mustard seeds – 1 /2 tsp
Urad dal – ½ tsp
Curry leaves – 6 nos
Instructions
Heat oil in a pan and add bengal gram and urad dals and fry till it turns light brown.
Add in red chillies and fry.
Then add ginger along with tomato. Sauté for few seconds.
Finally add carrot pieces and sauté for two to three seconds. Switch off the flame and allow it to cool. Then add fresh coconut and salt to it. Grind all together to a fine paste.
Season it with mustard, urad dal and curry leaves.
Enjoy it with hot idli or dosa!