Mochai is a type of bean also known as field beans in English. You will find this as Val beans in Indian grocery stores across the US. Mochai Kuzhambu is a gravy dish made with Mochai beans. The search for these beans in the US must have been the longest one that I have ever undertaken to find a food item (ingredient or cooked dish).

Mochai Kuzhambu tastes somewhat similar to Puzhi Kuzhambu only that it has Mochai beans in it. An interesting fact about Mochai is that every part of the plant is edible, i.e., can be cooked and eaten. However, Indian recipes are predominantly made using the beans only. Also, Mochai is used to make Tofu and Tempeh (attention vegan lovers!).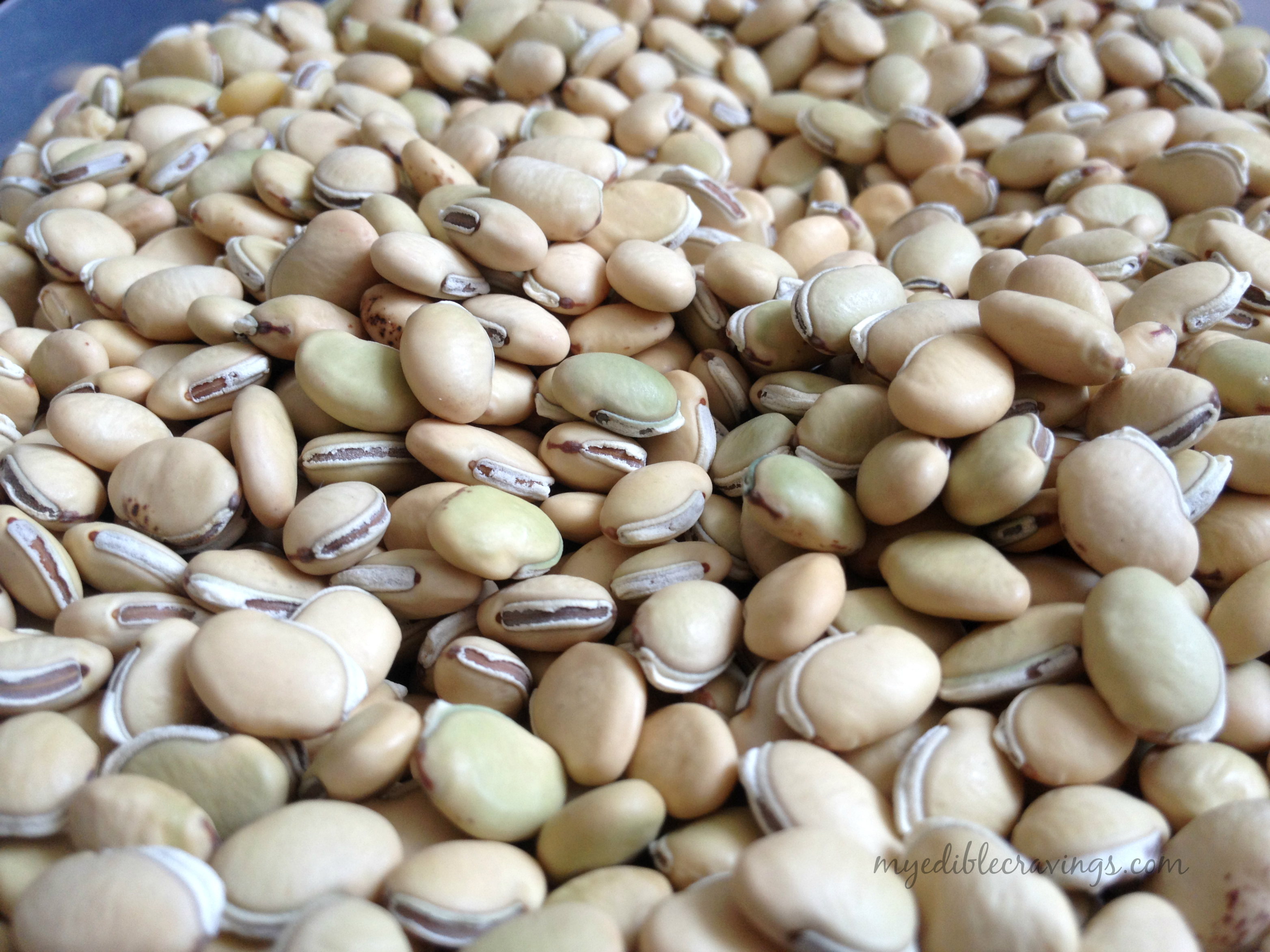 Mochai Kuzhambu is one of the easiest dishes to make. It goes well with hot white rice and normally you don't need a side dish since the Mochai beans serves as one. Mochai Kuzhambu also tastes good when had with Chappati or Dosa.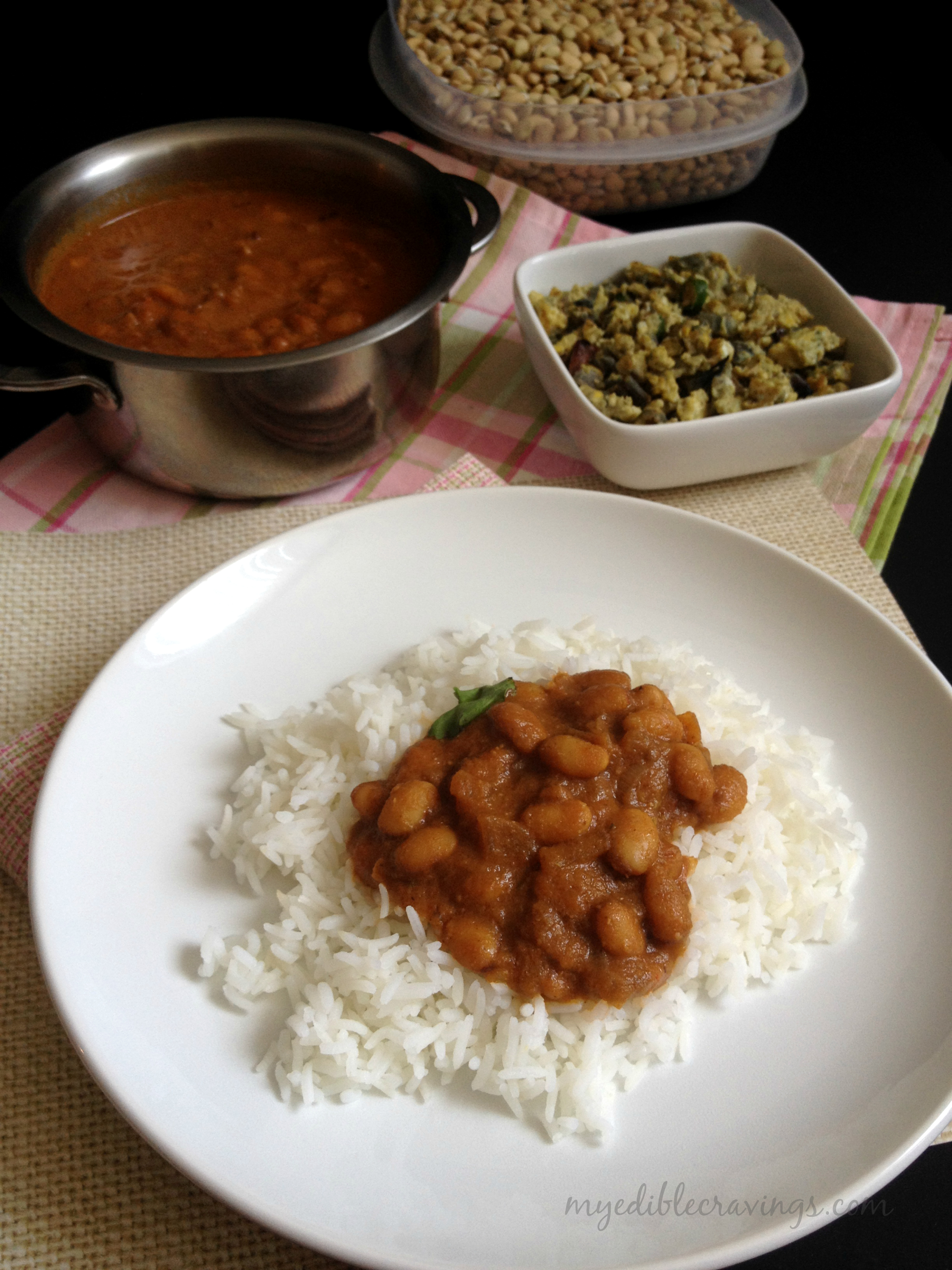 Here is the recipe to Mochai Kuzhambu. Do try it in your home and let me know your thoughts.

MOCHAI KUZHAMBU
Ingredients
Mochai (Field Beans) - ¾ cup
Tamarind – a big gooseberry sized ball (when diluted comes to ¼ cup)
Small Onion – 8 nos
Tomato - ½
Garlic - 4 cloves
Red Chilli Powder - 1 tsp
Coriander powder - 2 tsp
Salt - to taste
To saute and grind:
Oil - 1 tsp
Shallots - 6 to 7 nos
Tomato – 1 no
Garlic - 4 cloves
Coriander seeds - 1 tsp
Fennel seeds – ½ tsp
Grated coconut – 2 tbsp
To temper:
Oil - 1 tbsp
Mustard seeds - 1 tsp
Urad dal - ½ tsp
Fenugreek seeds - ¼ tsp
Hing - a generous pinch
Curry leaves – a sprig
Instructions
Soak the beans in water overnight or at least 8 hours and pressure cook for 6 whistles.
Soak the tamarind in water for 15 minutes and extract the juice.
Sauté and grind the ingredients mentioned above to a fine paste.
Heat oil in a sauce pan and add the items given under tempering. When they start to sizzle, add in chopped shallots. Sauté until they turn translucent.
Now add in garlic cloves and sauté until the raw smell leaves. Add the chopped tomatoes and sauté till they become mushy.
Add in the cooked beans along with tamarind juice and water and bring it to boil- it should take couple of minutes.
Now add in the ground paste followed by red chilli powder, coriander powder and salt. Mix well and bring it to boil- add water if needed.
Simmer it in a low flame for 10 minutes until the gravy thickens.
Switch off the flame and close the lid. Serve it after 30 minutes. Enjoy!
Notes
You could also dry roast the Mochai or field beans before soaking in water.
Always try adding coconut just while blending, without roasting it. As coconut has high cholesterol when roasted.
Whenever you make any type of beans gravy, try to serve it at least after 15 minutes so that the beans absorb the masalas from the gravy.