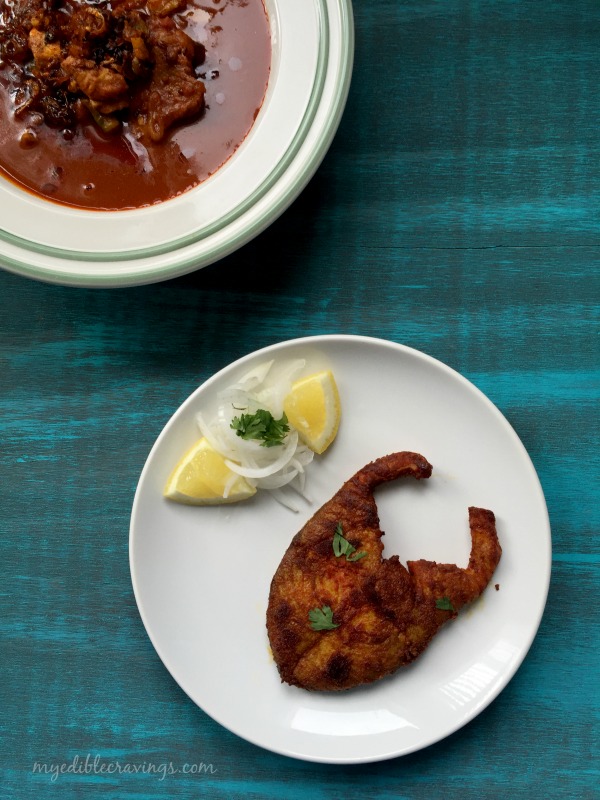 Fish fry is the most popular dish among seafood in every Indian cuisine (as long as non vegetarian items are permissible). It is a very simple dish that stays true to its name i.e., fish that has been fried in oil. As I had mentioned in my fish gravy post, fish is one of my most favorite foods and anything made with it is a no brainer for me. I have been trying to make the perfect fish fry for quite some time and the problem for me was that I could not get the right fish variety. Most recently, I got to buy king fish (the one used back home for fish fry) and to my delight the fry I made from it turned out to be almost perfect ( 🙂 I will never say any of my dishes to be perfect since I always feel that there is still room for improvement) .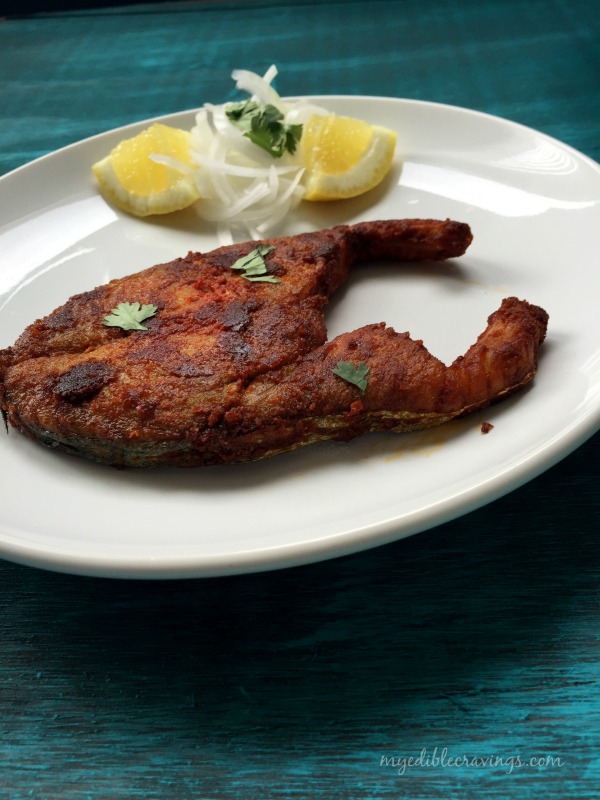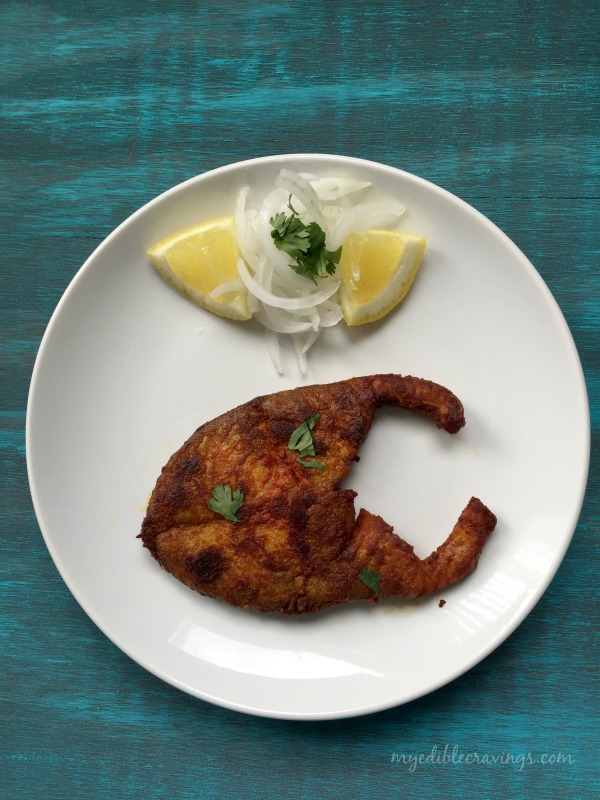 Fish fry is very popular back home and you can see vendors selling them along with other delicacies in beaches and as cart foods on streets. There are so many recipes to make fish fry but the one I have posted here is really simple. All you need are chilli powder, salt and lemon juice. For health conscious people out there, you can shallow fry instead of deep frying the fish. Fish fry with fish gravy is an awesome combination. You can also have it as an appetizer or as an evening snack  🙂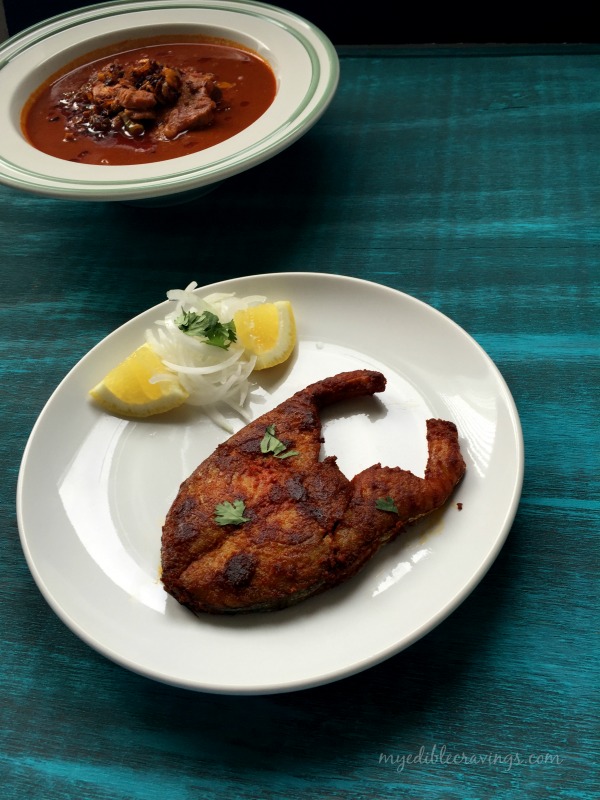 Try this simple and tasty fish fry in your kitchen and do let me know which method you prefer, deep fried or shallow fried?
Fish Fry
Prep time:
Cook time:
Total time:
Ingredients
Red chilli powder – 1 ½ tsp
Salt as required
Lemon juice – 1 tsp
Fish – 2 pieces ( I used seer/king/vanjiram fish)
Oil – 2 tbsp
Instructions
Wash the fish thoroughly with little turmeric powder to get rid of the raw smell.
Make a thick paste of red chilli powder, salt and lemon juice. Check for salt and spiciness.
Apply the paste on both the sides of the fish and leave it for at least half an hour.
Heat oil in a flat pan, place the marinated fish on it and fry for a minute until one side is well fried.
Flip over and cook the other side until crispy.
Place it on a plate lined with tissue paper. Serve hot with spicy fish gravy and white rice or just have it as is! Enjoy! 