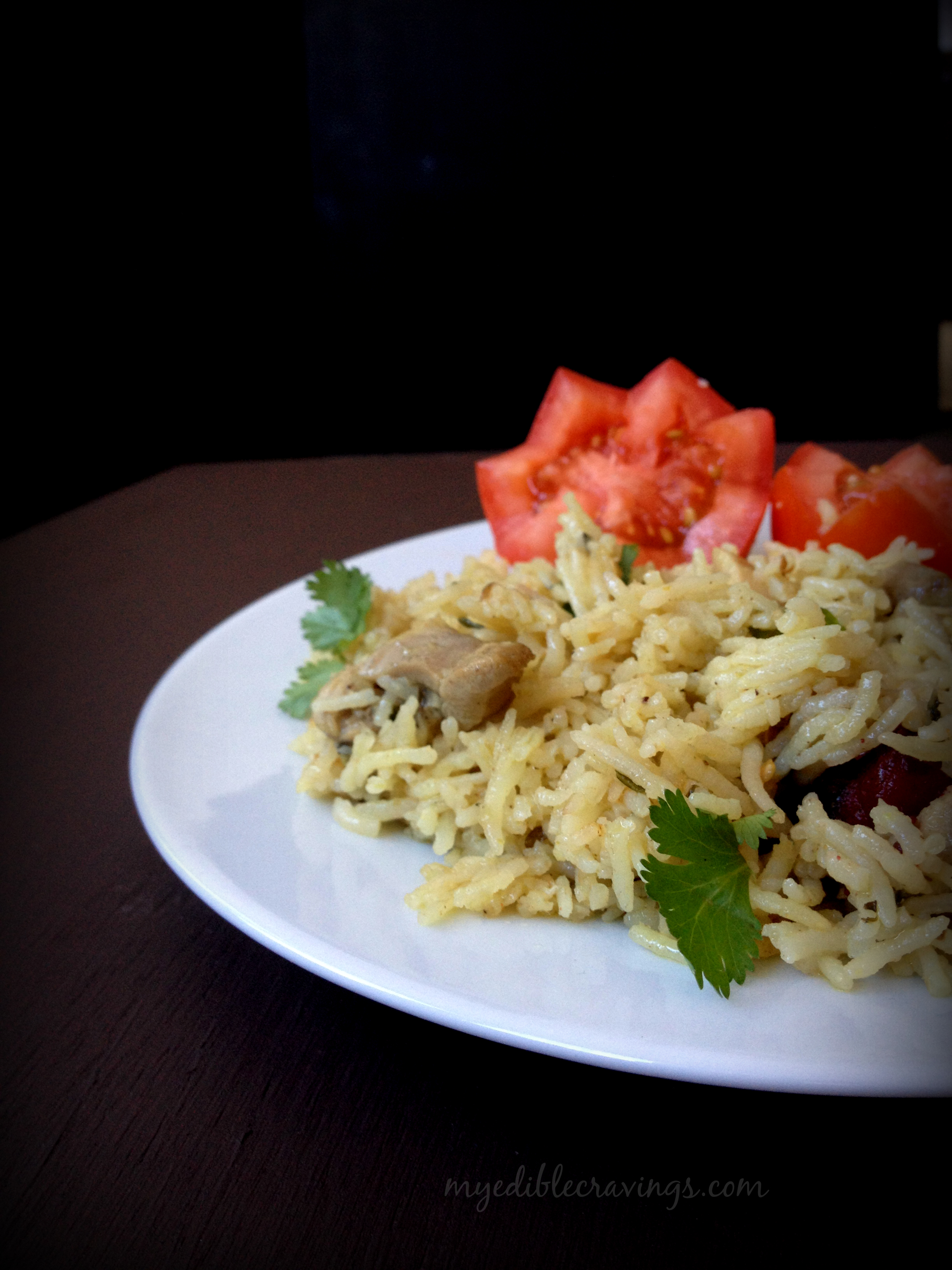 Coimbatore is a southern city in my home state of Tamilnadu. It is popularly known as Manchester of the south due to its textile industry. When you think of Coimbatore, the first that comes to your mind is the lilting Tamil (Kongu Tamil) accent spoken by the people there. I have had the fortune to hear that from friends at college. Thanks dears. Since mine is a food blog and I do know of a popular dish from Coimbatore, I would like to share that here. The dish is the famous Coimbatore Anganan Biriyani.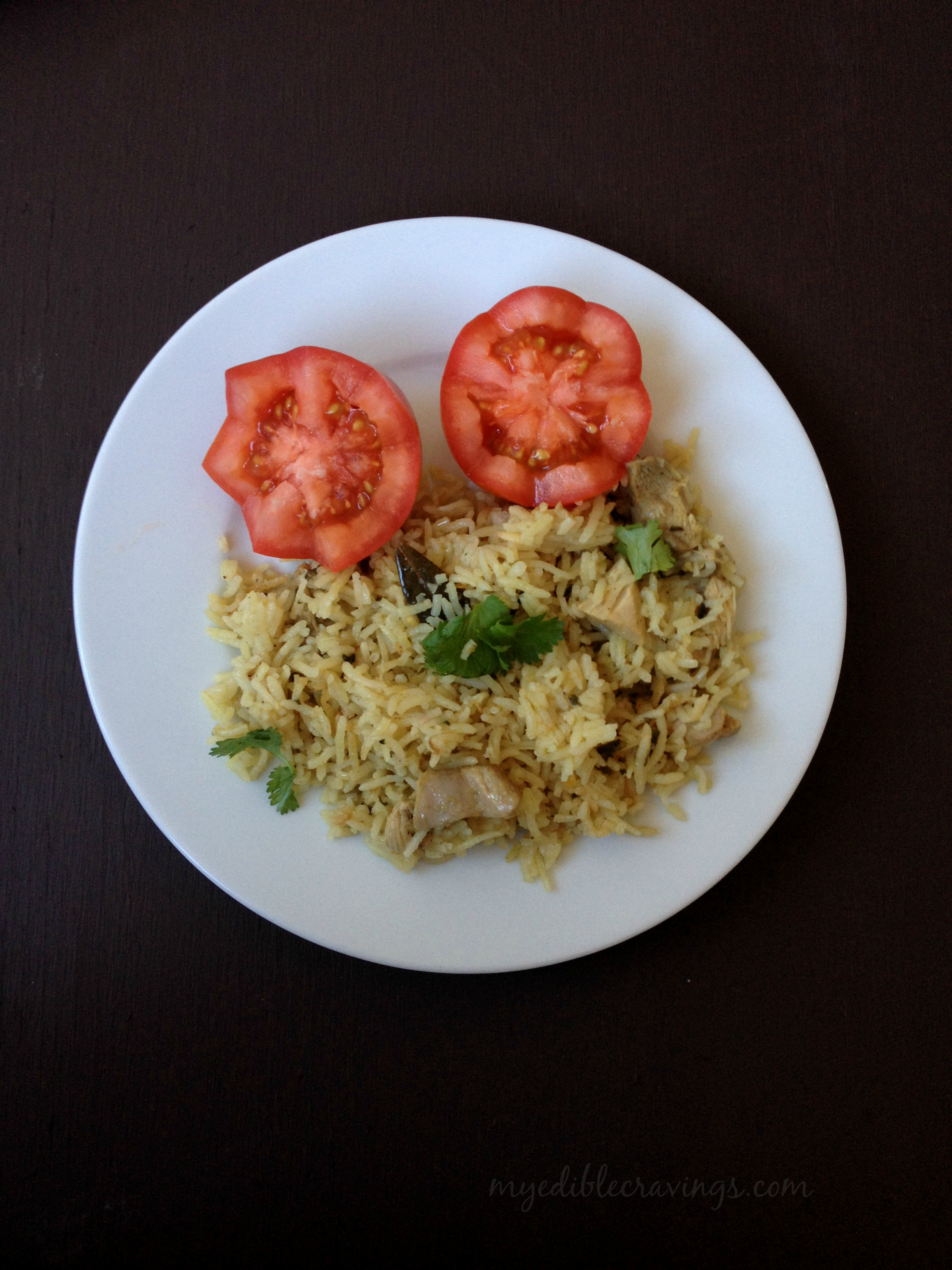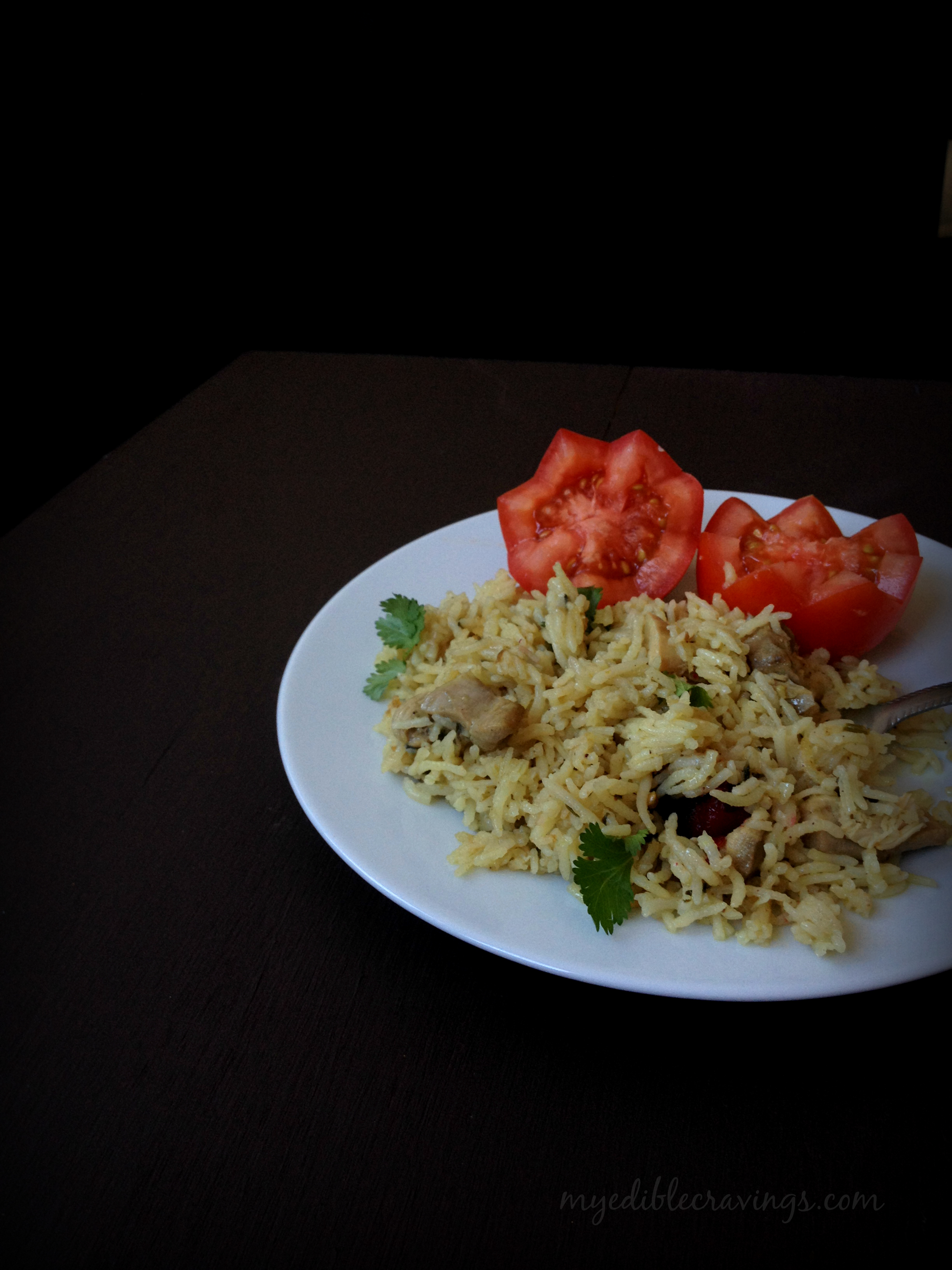 Anganan Briyani is a very light biriyani in the sense that you won't feel that usual heaviness that you have after eating biriyani. That is because of the less masala that you use in this variety. I have never had Anganan Biriyani back in India but seems that my HB had had (of course he did since it is 'BIRIYANI' ;)) It has been a while since I had made this variety of Biryani. I was going through my recipe collection the other day and came across it and here I am posting the recipe. The recipe below is for chicken biriyani and you can modify it other types like mutton or fish as desired.
Try this Coimbatore specialty Anganan Biriyani at your home and experience the lightness that I talked about earlier. And yes, my HB did say that my version of Anganan biriyani tasted similar to the original! As always share your comments and experience below. Now, I am off to make Anganan Biriyani and until then, ciao 🙂

Anganan Biriyani
Prep time:
Cook time:
Total time:
Ingredients
To grind and marinate:
Shallots – 6 nos
Green chillies – 4 nos
Lemon juice – 1 tbsp
Ginger garlic paste – 1 tbsp
Cinnamon stick – 1"
Cardamom – 2 nos
Cloves – 3 nos
Mace or javetri – ½
Star anise – 1 no
Turmeric powder – ¼ tsp
Yogurt – 2 tbsp
Other ingredients:
Oil – 3 to 4 tbsp
Cinnamon stick – 1"
Cardamom – 2 nos
Cloves -2 nos
Green chillies, slits – 5 nos
Mint, finely chopped – 1 cup
Onion, big, slits – 1 no
Chicken – 750 grams
Salt as required
Water – 3 cups (1:1/2 ratio, for 1 cup of rice add 1½ cups of water)
Seeraga samba rice – 2 cups (I used basmati)
Instructions
Wash and soak the rice in water for 30 minutes. Drain and save the water.
Grind all the given ingredients under 'to grind' and make a fine paste – marinade.
Make few deep slits until the bone on either side of the chicken and marinate with the above paste.
Heat a pressure cooker with enough oil. Add in the whole garam masalas and allow them to sizzle. Add green chillies, mint and onions. Sauté until the onions turn translucent.
Add the marinated chicken. Stir to mix and sauté for a couple of minutes.
Add enough salt and water. Cook for 15 minutes until the chicken is ¾th cooked.
Check for saltiness and add the rice, carefully mixing it and bring it to boil. When the water is ¾th absorbed or you see the rice on top, lower the flame and garnish with chopped cilantro and ghee.
Close the lid and dum cook (without whistle) for 10 minutes and switch off the flame. After 10 minutes, serve it hot with any raitha and gravy on the side. Enjoy! 
Notes
You don't have to soak samba rice in water before you cook. And here the water ratio is 1:2, i.e for 1 cup of rice add 2 cups of water.