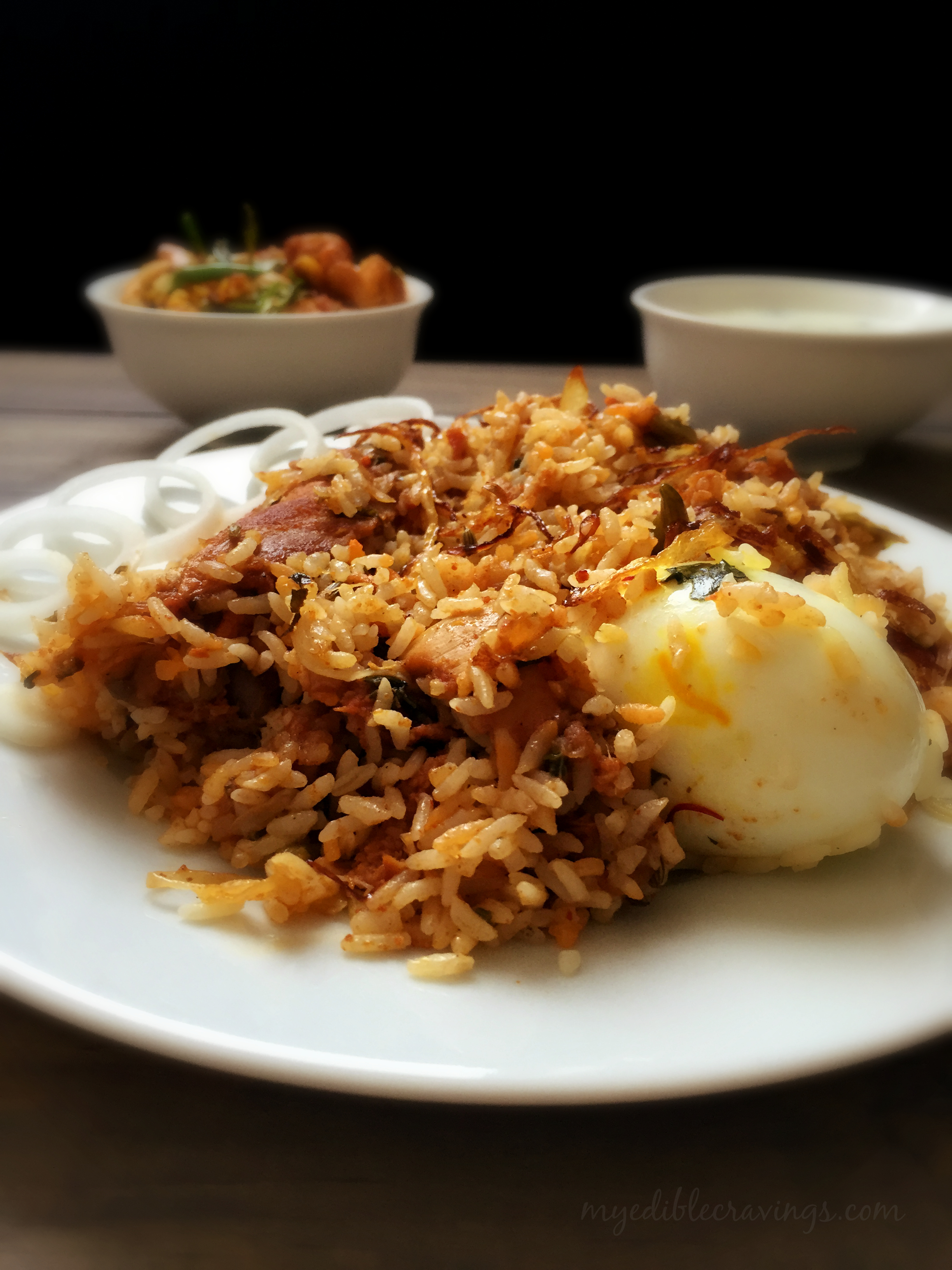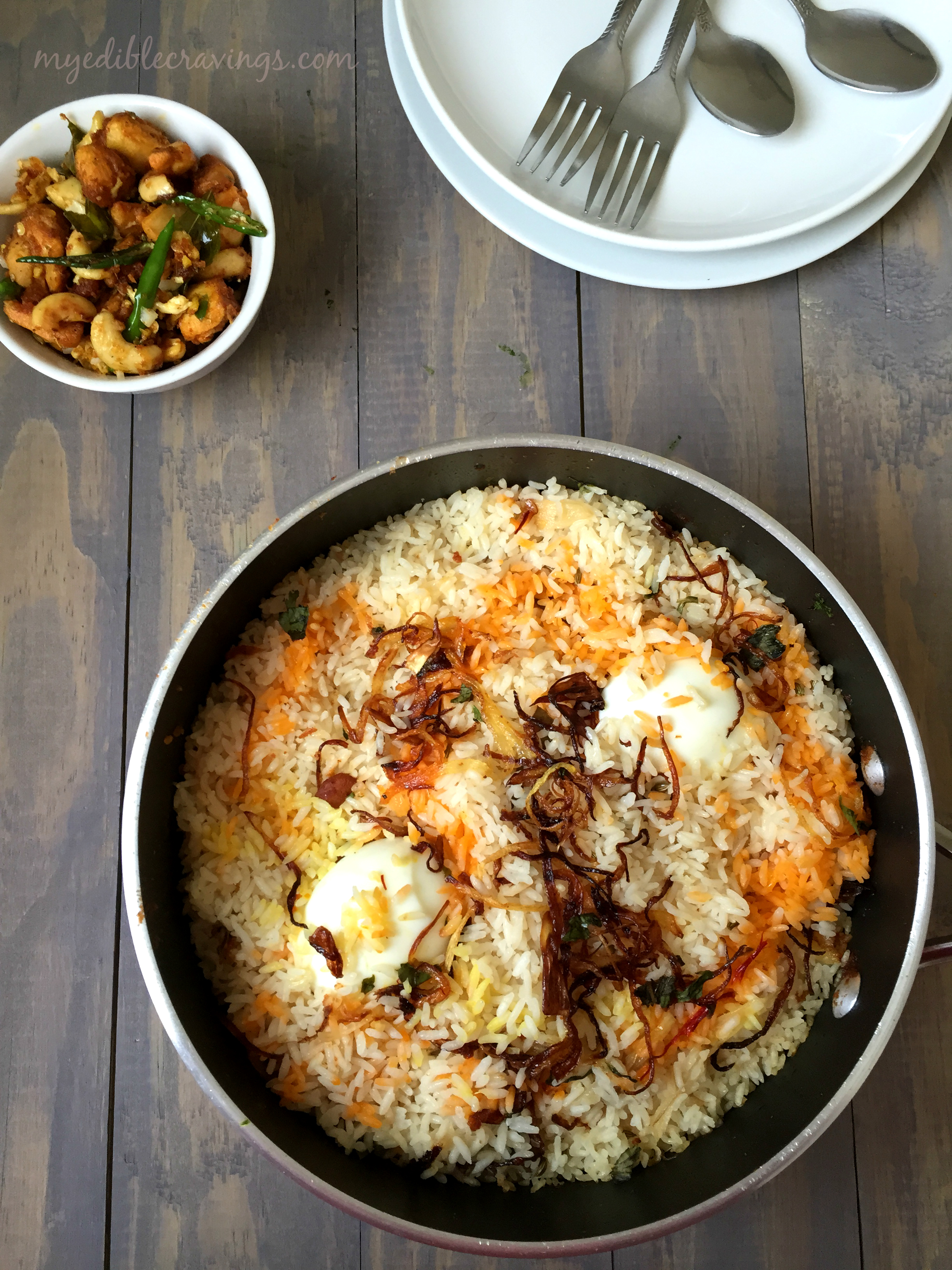 Biriyani in general is a wonderful dish and is one of the most famous dishes from India. As many of you know, there are many varieties of biriyani like thalappakatti, anjappar, mughalai, hyderabadi, ambur etc. Today I have given you the recipe of a biriyani variety from Kerala called as the Thalasseri biriyani.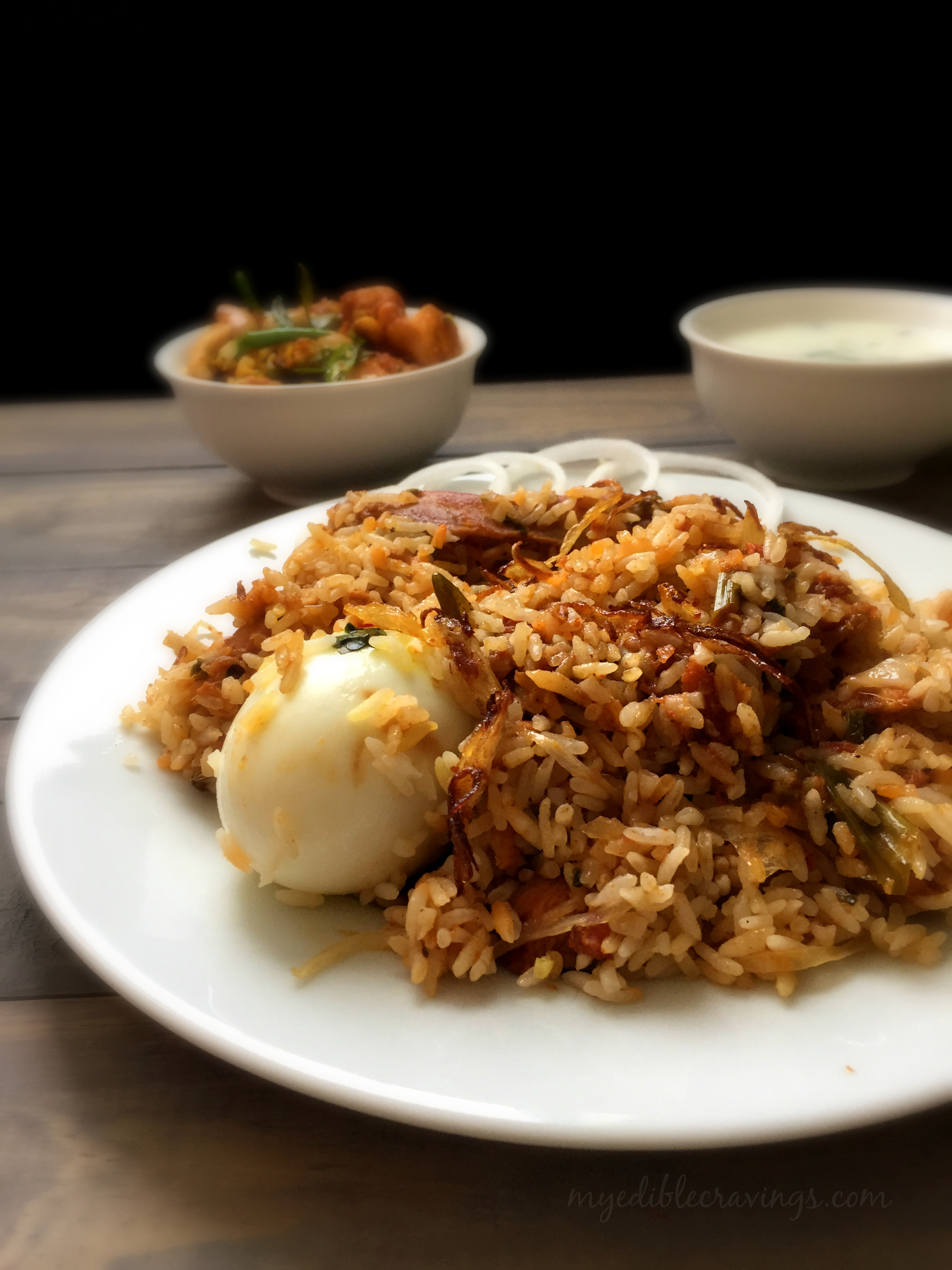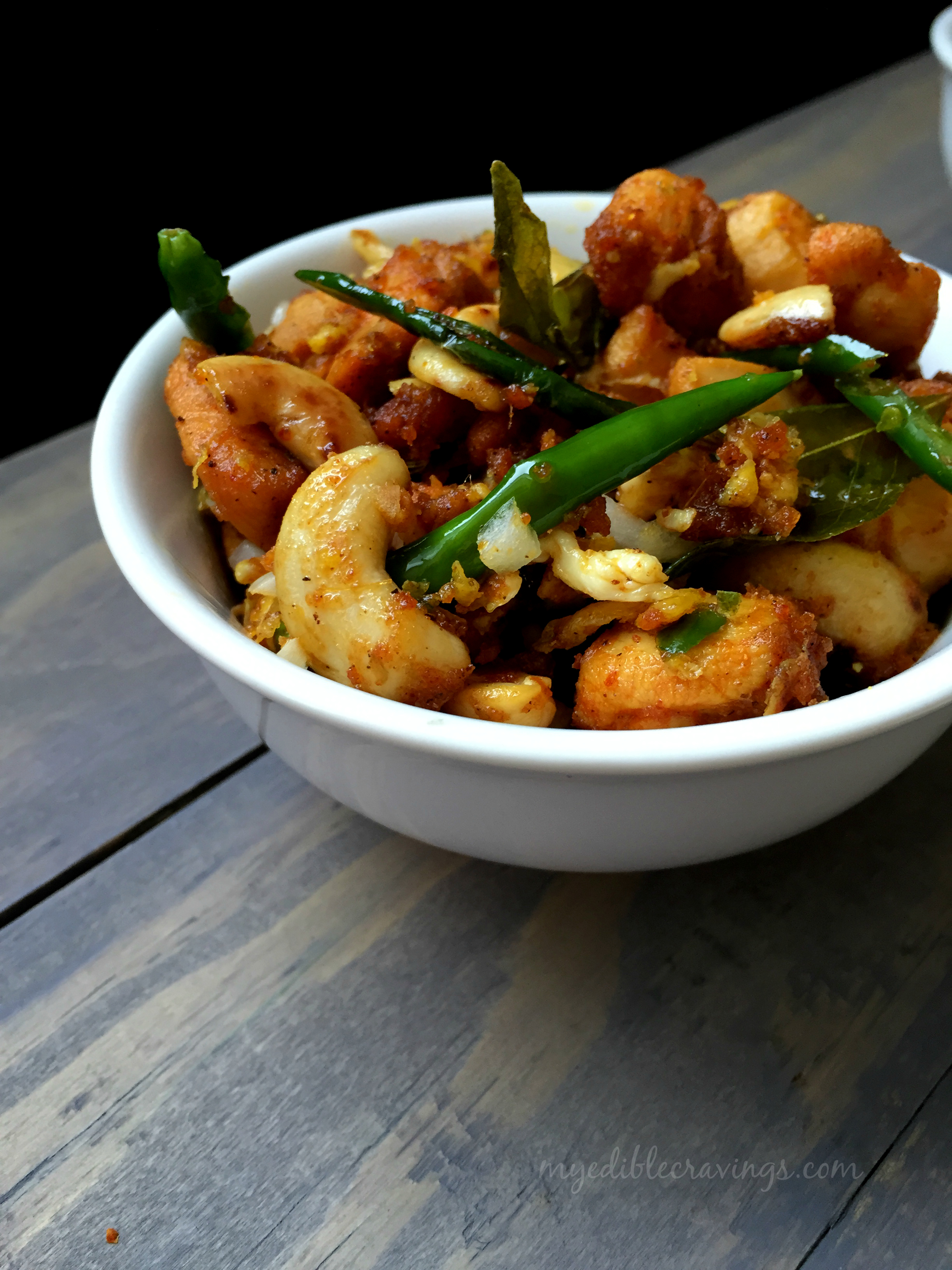 There is a story behind me making Thalasseri biriyani. To be frank, I had not even thought about this variety. When we went for Indian grocery shopping recently, I came across a rice variety called the Kalajeera rice. It closely resembled Seeraga Sambha rice variety from my state in India, Tamilnadu. Biriyani prepared in Tamilnadu use this rice variety and it literally adds an amazing taste to biriyani. So when I saw this rice variety I assumed kalajeera must be the name of Seeraga Sambha in Kerala and I was eager to try it out. But when I open the rice bag, I did not smell that distinct aroma that emanates from Seeraga Sambha rice and realized that I made a mistake. Still I did not want to waste a bag of rice just because it was not the variety that I want. Then I came across Thalasseri biriyani recipe. It is a very popular biriyani variety in Kerala and kalajeera rice is used to prepare it.


Thalasseri biriyani is a little bit similar to Hyderabadi biriyani except that we use tomatoes here. Also, if making a chicken variant of this biriyani, we need to cook the chicken first in tomato based gravy and then use that gravy with chicken to do the layering. Don't get anxious by the number of steps given below; it is easy to prepare Thalasseri biriyani.

Thalasseri Biriyani
Prep time:
Cook time:
Total time:
Ingredients
To marinate :
Chicken - 500 grams or ½ kg
Red chilli powder – 1 tbsp
Turmeric powder – ½ tsp
Salt – ¼ tsp
Lemon juice – 2 tbsp
Ginger garlic paste – ½ tbsp (optional)
To make rice:
Ghee – 2 tbsp
Bay leaf – 1 no
Cloves - 3 nos
Cinnamon – 1"
Cardamom – 2 nos
Fennel seeds – ¼ tsp
Onion, big, sliced – 1 no
Kala jeera rice or Basmati rice – 1½ cups (soaked in water for 20 minutes)
Water – 2 ¼ cup ( 1 : 1 ½ )
Salt as required
To make gravy:
Ghee – 2 tbsp
Onion, big, sliced – 1 no
Green chillies, slits – 4 nos
Ginger garlic paste – 1 tbsp
Tomato, big, chopped – 1 ½ nos (if medium – 2 nos)
Cilantro & mint leaves, chopped – a handful
Garam masala – ½ tbsp
Sakthi biriyani masala – ½ tbsp (optional)
Yogurt – 2 to 3 tbsp
Salt as required
Fried chicken
For the toppings:
Cilantro, finely chopped – 1 to 2 tbsp
Onions, medium, sliced, deep fried – ½ to 1 no
Ghee – 1 tbsp
Garam masala – a generous pinch
Saffron, soaked in warm milk – a pinch
Food color – a pinch (optional)
Instructions
Step 1:
Make a paste of the given ingredients 'to marinate'. - Try to extract excess water in ginger garlic paste before adding to the marinated paste. Marinate the chicken with the paste and leave it for at least an hour.
Heat enough oil in a deep flat pan and shallow fry the marinated chicken.
Step 2:
Heat ghee in a deep flat sauce pan (which has a tight lid) and all the whole garam masalas (bay leaves, cloves, cinnamon, cardamom and fennel seeds).
When they start to sizzle, add sliced onions and sauté well. Cook until the onion turns slight brown.
Add the rice, enough water and salt. Close the lid, simmer and cook for 5 to 10 minutes until the rice is ¾ th done – do not add excess water in this stage, or else you will not get the right texture.
When the rice is done, transfer them carefully to another container and keep it aside.
Step 3:
Heat ghee in the same thick bottomed sauce pan (which you used to cook rice), add onions and sauté well. When the onions turn translucent, add ginger garlic paste and cook until the raw smell disappears. Add green chilli slits and stir well.
Add the chopped tomatoes and cook until they turn mushy.
When the tomatoes are well cooked, add freshly chopped coriander and mint leaves.
Add yogurt, garam masala powder, biriyani masala and salt. Stir well and finally add the chicken. Mix well, cover and cook for another five minutes until the gravy is well blended with the chicken and forms the semi gravy.
Check salt and switch off the flame.
Step 4:
Heat a dosa pan and keep it ready.
Meanwhile layer the cooked rice on top of the gravy.
Sprinkle the freshly chopped cilantro and lemon juice on top.
Layer the remaining rice and sprinkle the remaining cilantro, garam masala(optional), fried onions, saffron milk and food color.
Cover the lid- the lid has to be really tight.
Place the sauce pan on top of the dosa pan, simmer and cook for 10 minutes.
Notes
1. I used the same sauce pan to cook the rice (step 2) as well as to make gravy (step 3) and to dum the biriyani (step 4) as my pan was very thick. You could also cook the rice in pressure cooker. But make sure the rice is ¾th cooked.
2. Try not to use store bought fried onions instead deep fry the onions at home. This will enhance the flavor to the biriyani.