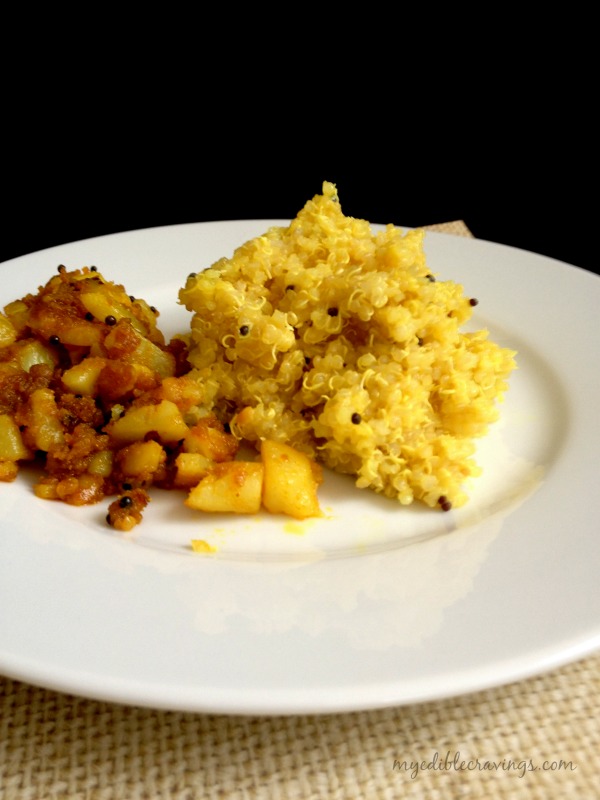 Quinoa (pronounced as Kin-wa) is a product of South America and is a relative of spinach and beets. It looks like a variety of grain but actually is grown as plants. The part we eat is the seed which is gluten-free. You can even eat the leaves of a quinoa plant!
While no single food can supply all the essential life sustaining nutrients, quinoa comes as close as any other in the plant or animal kingdom. That's because quinoa is what's called a complete protein, meaning it contains all nine of the essential amino acids, which cannot be made by the body and therefore must come from food.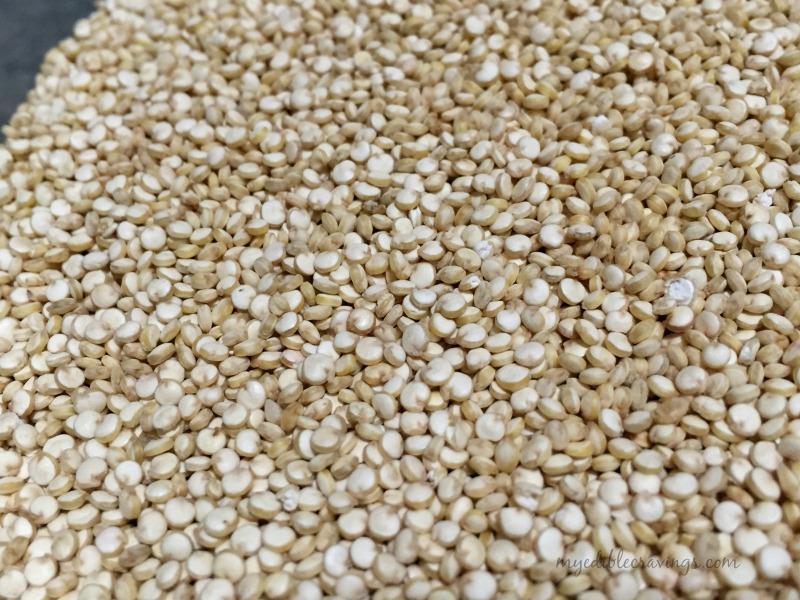 There are different varieties of quinoa but red, white and black quinoas are the most widely available. Among these white quinoa is the most popular variety. Red quinoa is more often used in salads. Black quinoa has sweeter taste. I have had only white quinoa so far. I find its taste closely resembling to rice but much healthier as mentioned above. I have given a detailed description of what quinoa is because I was not sure about the prevalence of this super food among people and wanted to create awareness as well.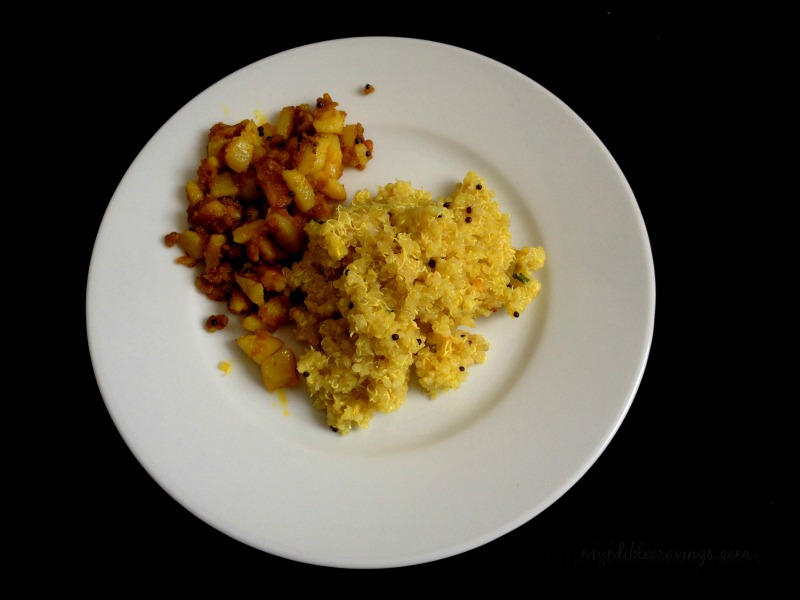 Quinoa is very easy to cook and there are no special instruction as far as cooking is concerned. Just follow the same steps that you normally do for cooking rice. Below I have given the recipe for lemon quinoa which is very similar to lemon rice except that we substitute quinoa for rice. You can also alter this recipe to make tamarind quinoa just like tamarind rice. My dear friends have been requesting for a while to post quinoa recipes and I can't wait to share the interesting recipes that I have in store.  🙂
Quinoa
Prep time:
Cook time:
Total time:
Ingredients
Quinoa – 1 cup
Water - 1 ½ cups
Salt as required
Oil – 1 tbsp
Mustard seeds – ½ tsp
Urad dal – ½ tsp
Curry leaves - a sprig
Red chilli – 3 nos
Asafetida or hing – a generous pinch
Turmeric powder – ¼ tsp
Lemon, big – 1 no (or 2 if small)
Instructions
Wash the quinoa thoroughly in water, add 1 ½ or 2 cups of water and enough salt and pressure cook for three whistles.
Squeeze the juice of lemon and keep it ready. Heat a tempering ladle with oil and temper with mustard and urad dal. When they start to sizzle, add split red chillies and curry leaves. Add turmeric powder and hing. Switch off the flame and add lemon juice.
Add the tempering to the cooked quinoa. Mix well and serve it hot with potato fry or chips on the side. Enjoy! 