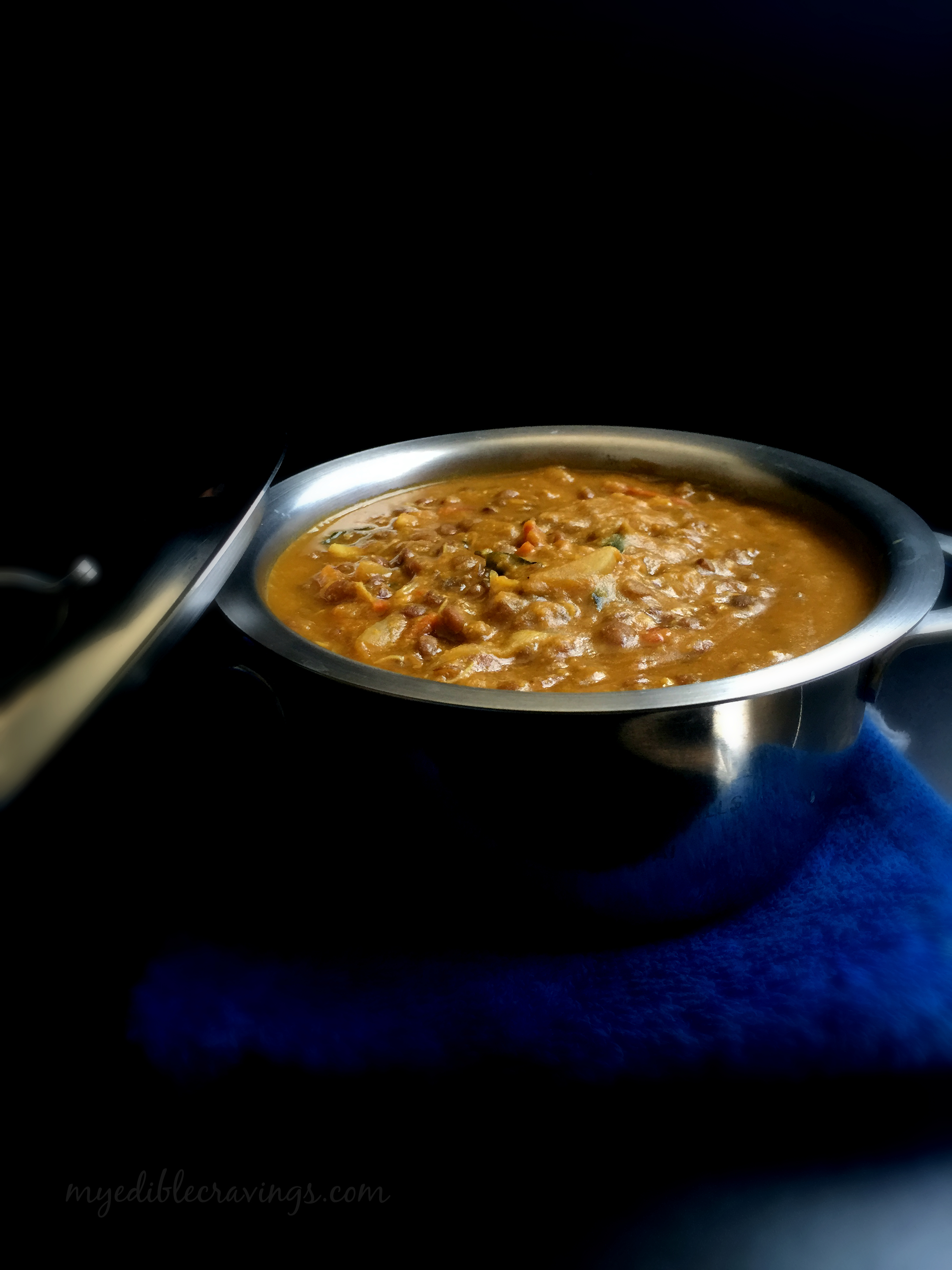 Kollu Kuzhambu is a traditional gravy from my home state in India, Tamilnadu. Kollu or horse gram (in english) is a bean variety and is widely used in the cuisine of south Indian states. In Tamilnadu, kollu is widely used in a variety of chutneys, poriyals, rasam etc. In Siddha medicine, kollu is considered to be a bean with medicinal qualities.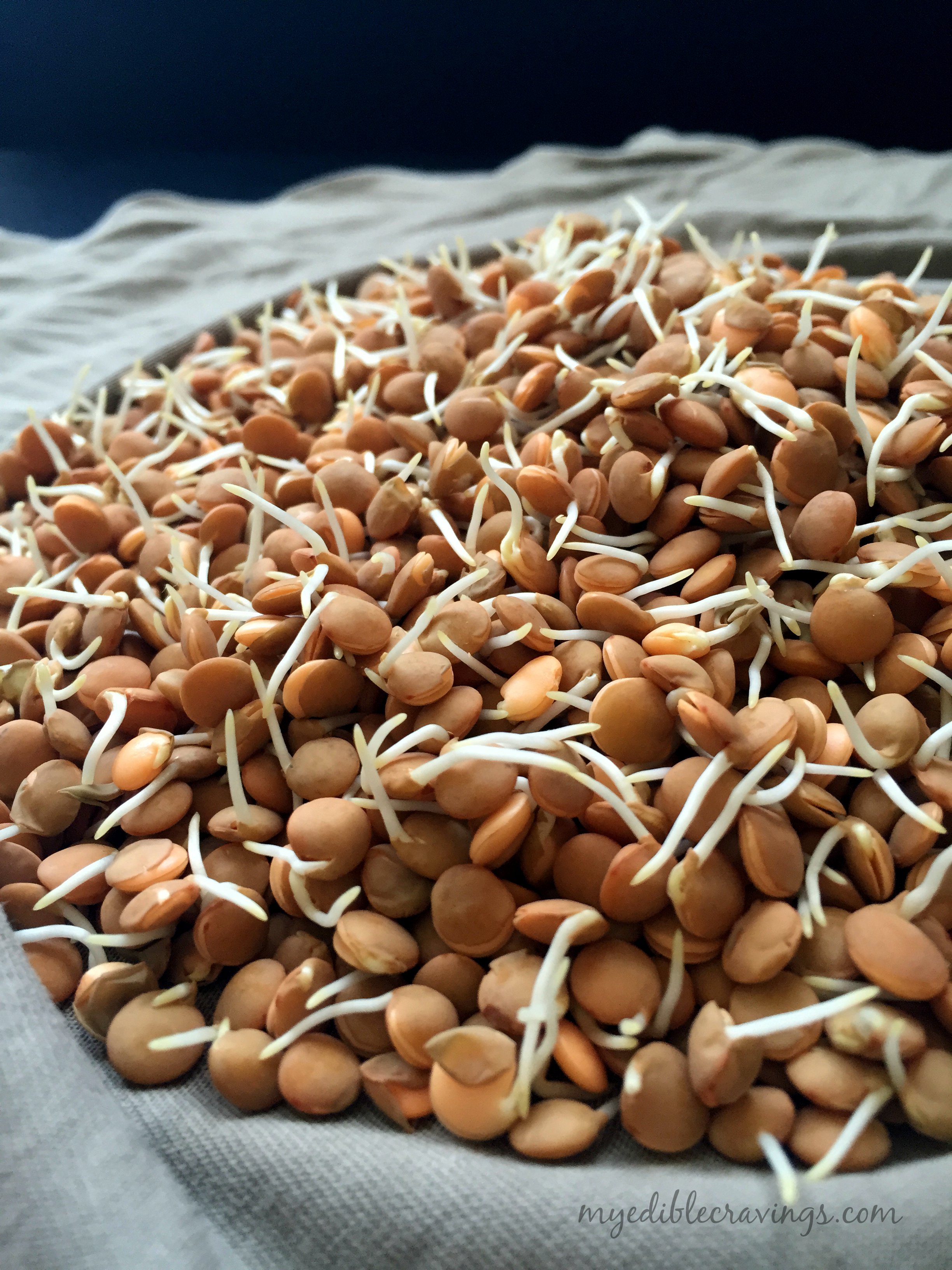 I came across this kollu kuzhambu recipe online and as soon as I saw it, I decided to give it a try. I have never had kollu (in any form) in my life and was curious the moment I saw it. And it was worth the try because kollu kuzhambu is the best gravy variety that I have ever had in my life, hands down! The recipe that I have given here requires some ground work. You need to grow sprouts out of kollu before you use it in your recipe. Back to the medicinal properties of kollu, I recently learnt that kollu has anti-glycemic properties and prevents insulin resistence, hence an apt food for diabetic patients. I also learnt from my MIL that it increases your body heat and hence having it in moderation is advisable – as with any other food items.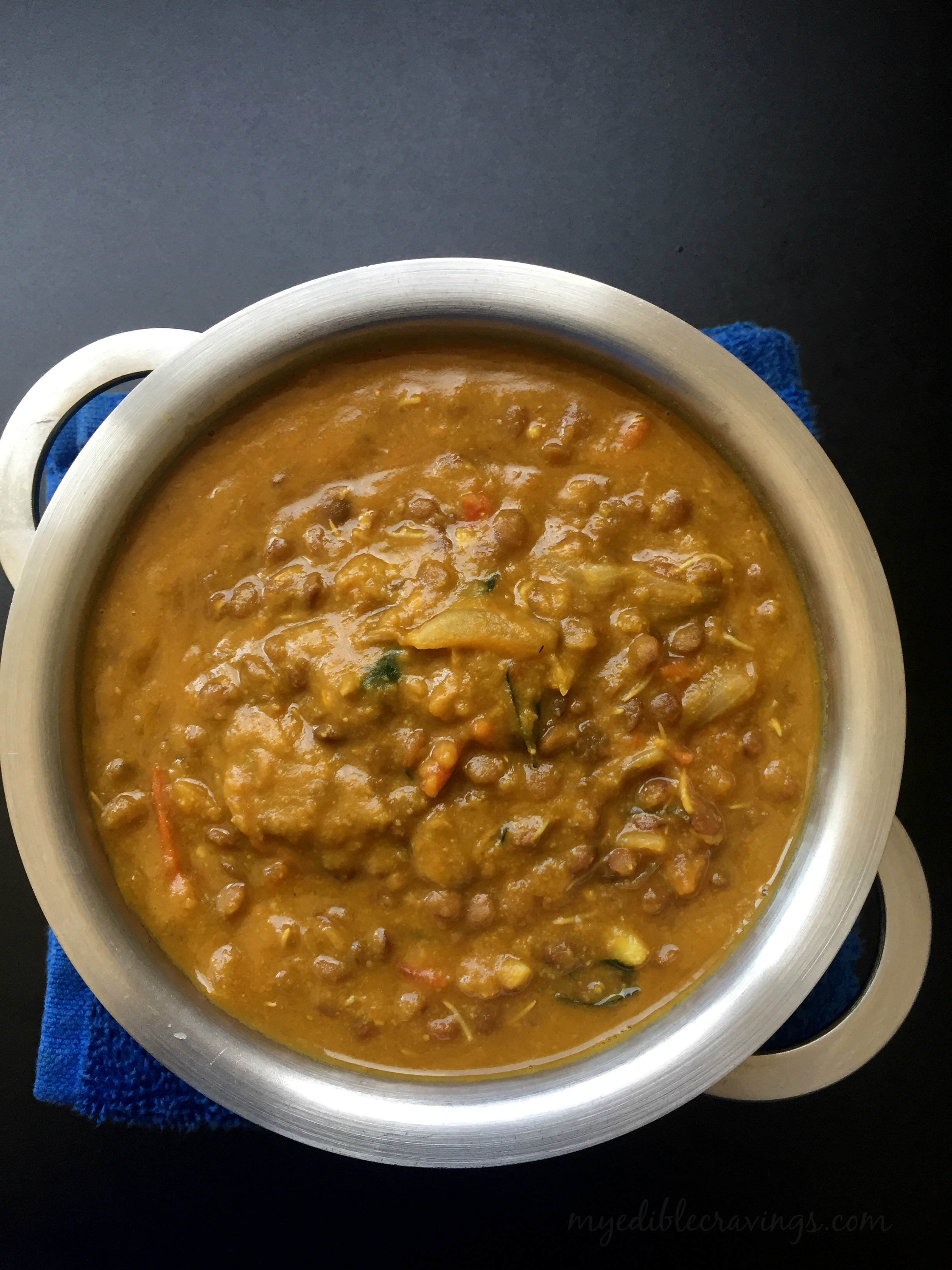 Without any further delay, below is the recipe to my most favorite gravy of all time, the one and only Kollu Kuzhambu. Try it in your kitchen and let me know if it had become your favorite dish as well 😉

Kollu Kuzhambu
Prep time:
Cook time:
Total time:
Ingredients
To roast & grind:
Oil – 1 tsp
Shallots, whole – 10 nos
Cumin seeds – 1 tsp
Curry leaves – 5 nos
Grated coconut – 1 tbsp
Coriander seeds – 1 tbsp
Red chilli powder – 1 tbsp
Turmeric powder – ½ tsp
Other ingredients:
Oil – 1 tbsp
Shallots, halved – 5 nos
Curry leaves - few
Tomato, sliced – 1 no (In india 2 nos)
Sprouted horse gram – ½ cup
Instructions
To grow bean sprouts:
Soak the bean with enough water and leave it overnight or atleast 8 hours.
Transfer the sprouts to a muslin or cheese cloth, drain the water completely, and tie the cloth with a knot holding the beans inside.
Let it hang overnight leaving the excess water to drain.
The next day you will notice tiny sprouts grown out of the beans.
Let the sprouts grow more for another day which adds taste to the food.
To make gravy:
Half boil the sprouted horsegram along with little salt (for 1 whistle). Keep it aside.
Heat oil in a pan and add shallots. Sauté well. Add cumin seeds and curry leaves. Give a quick stir. Add grated coconut. Sauté well and add all the above given powders and switch off the flame. Allow them to cool and blend to a fine paste.
Heat oil in a pan and add shallots. Sauté well and add tomato. When they turn mushy, add half cooked sprouted horsegram and give it a stir. When the horsegram is half done, add the ground paste and enough water. Add enough salt. Bring the gravy to boil for 15 minutes. Cook until all the raw smell disappears. Garnish with cilantro.
Goes excellent with omelette.