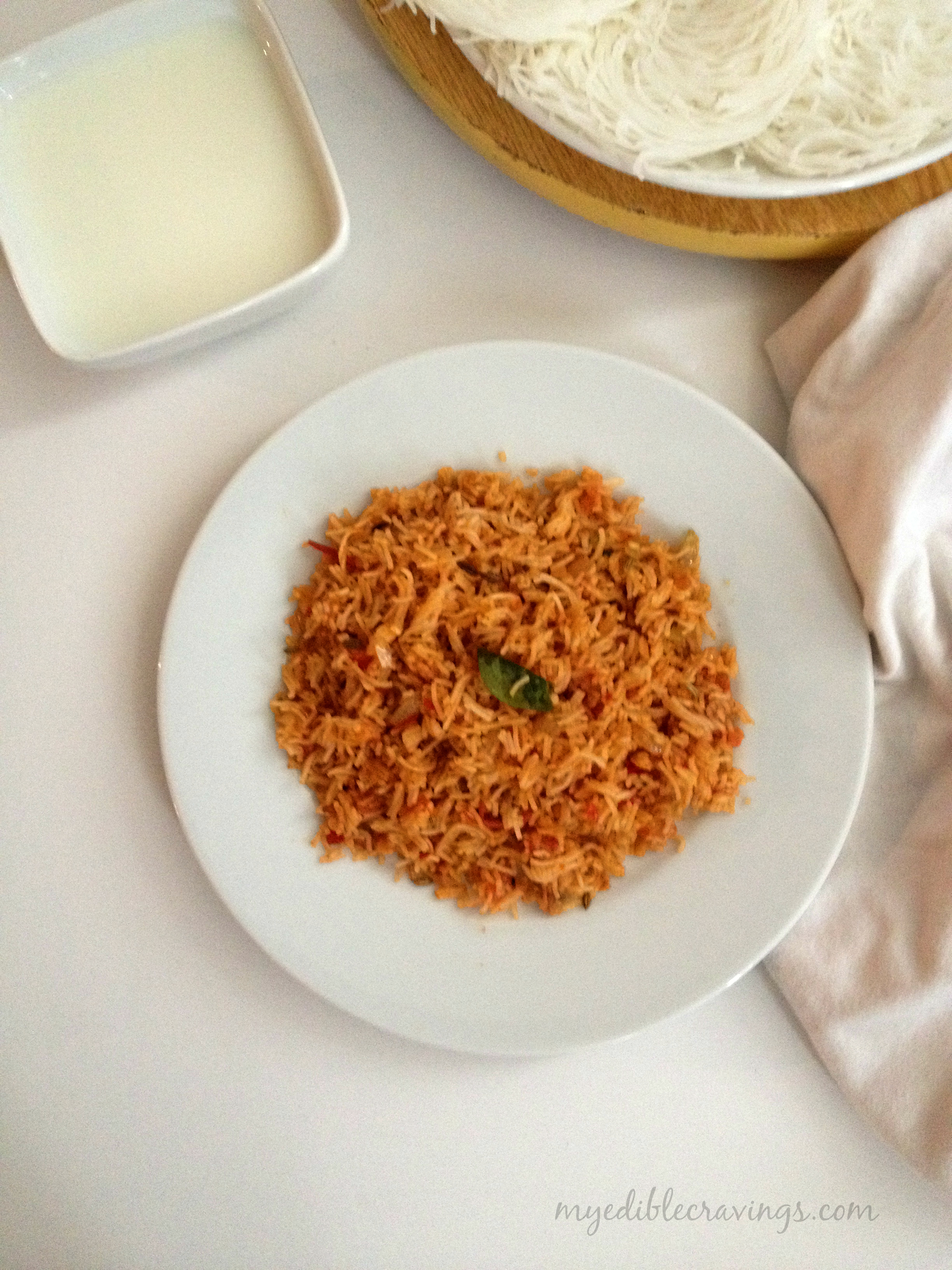 Idiyappam is an ancient tamil dish (also popular in South Indian cuisine) made from rice flour, salt and water. It is also called as noolputt in Malayalam, Semige in Kannada and String Hoppers in English. There is a special tool to make Idiyappam which squeezes the dough (mixture of rice, salt and water) in to strings which is then steam cooked (usually a pressure cooker is used back home). Idiyappam Sevai is a dish that is made from Idiyappam and is usually served for breakfast or as a tiffin item.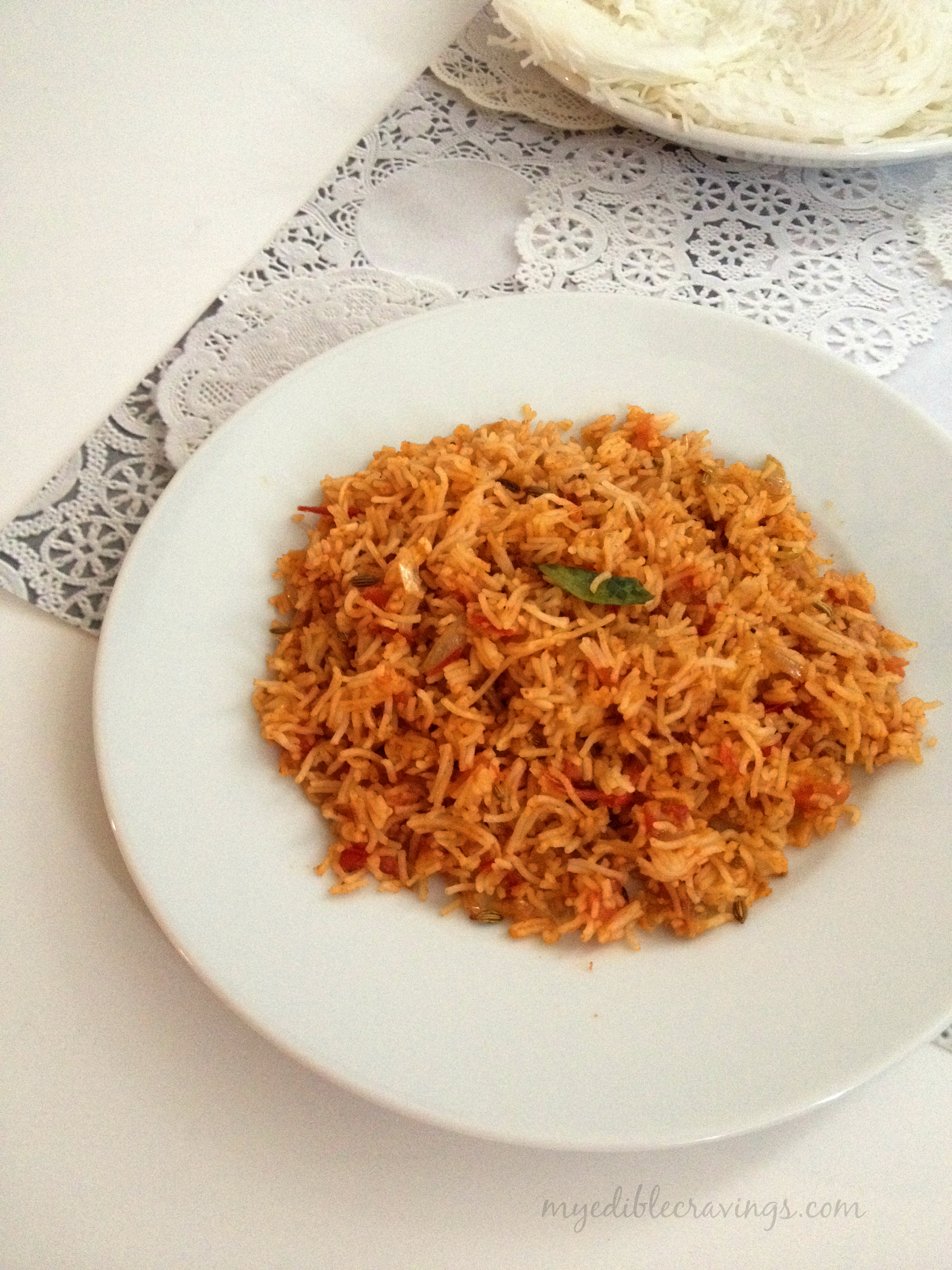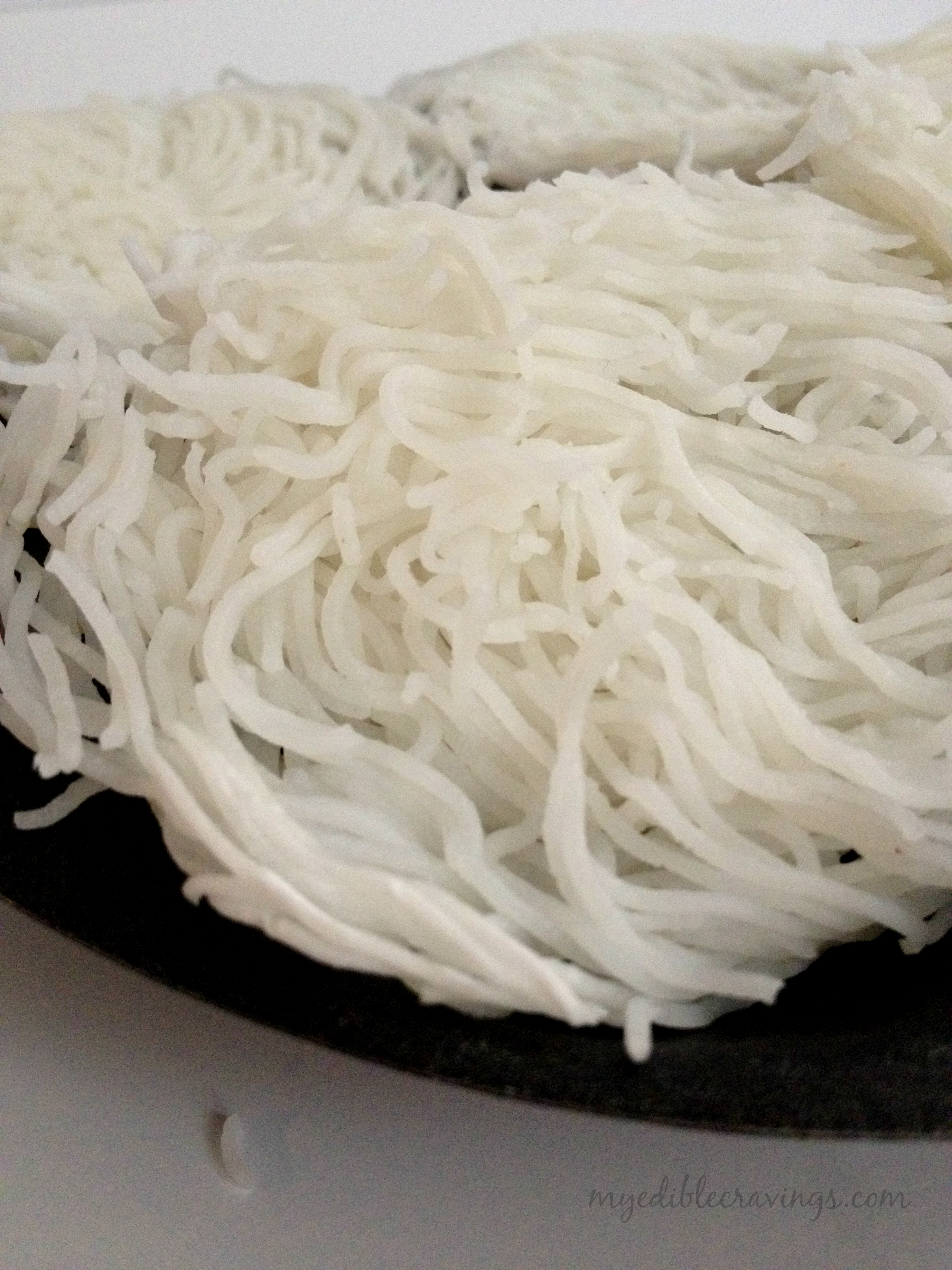 Normally, I am not a big fan of Idiyappam, especially the sweeter variety that is had with coconut milk. So my mom used to make Idiyappam Sevai to satisfy my highly selective appetite 🙂 Similar to the days when Upma is had in our home (I don't like Upma as well ;)), my mom used to make Idiyappam Sevai just for me. I love Idiyappam Sevai very much and it is super easy to make. You only use 5 ingredients to prepare this dish. Idiyappam can be had as is or with some chutney variety like coconut, onion etc.
Try this ancient, wonderful and easy to prepare dish in your home and let me know your experience.

Idiyappam Sevai
Recipe type:
Breakfast or Tiffin
Prep time:
Cook time:
Total time:
Ingredients
Oil – 1 tbsp
Fennel seeds – 1 tsp
Curry leaves – very few
Onion, medium, finely chopped – 1 no
Ginger garlic paste – 1 tbsp
Tomato, finely chopped – 1 no
Red chilli powder – 1 tbsp
Salt as required
Idiyappam (string hoppers), crumbled – 5 nos
Instructions
Heat oil in a wide pan and season with fennel seeds and curry leaves.
Add onion and sauté until they turn translucent.
Add ginger garlic paste and sauté until the raw aroma disappears.
Add chopped tomato and cook until oil they turn mushy.
Add in red chilli powder and salt and cook until oil seperates.
Finally add string hoppers, mix well and cook for a minute. Enjoy!