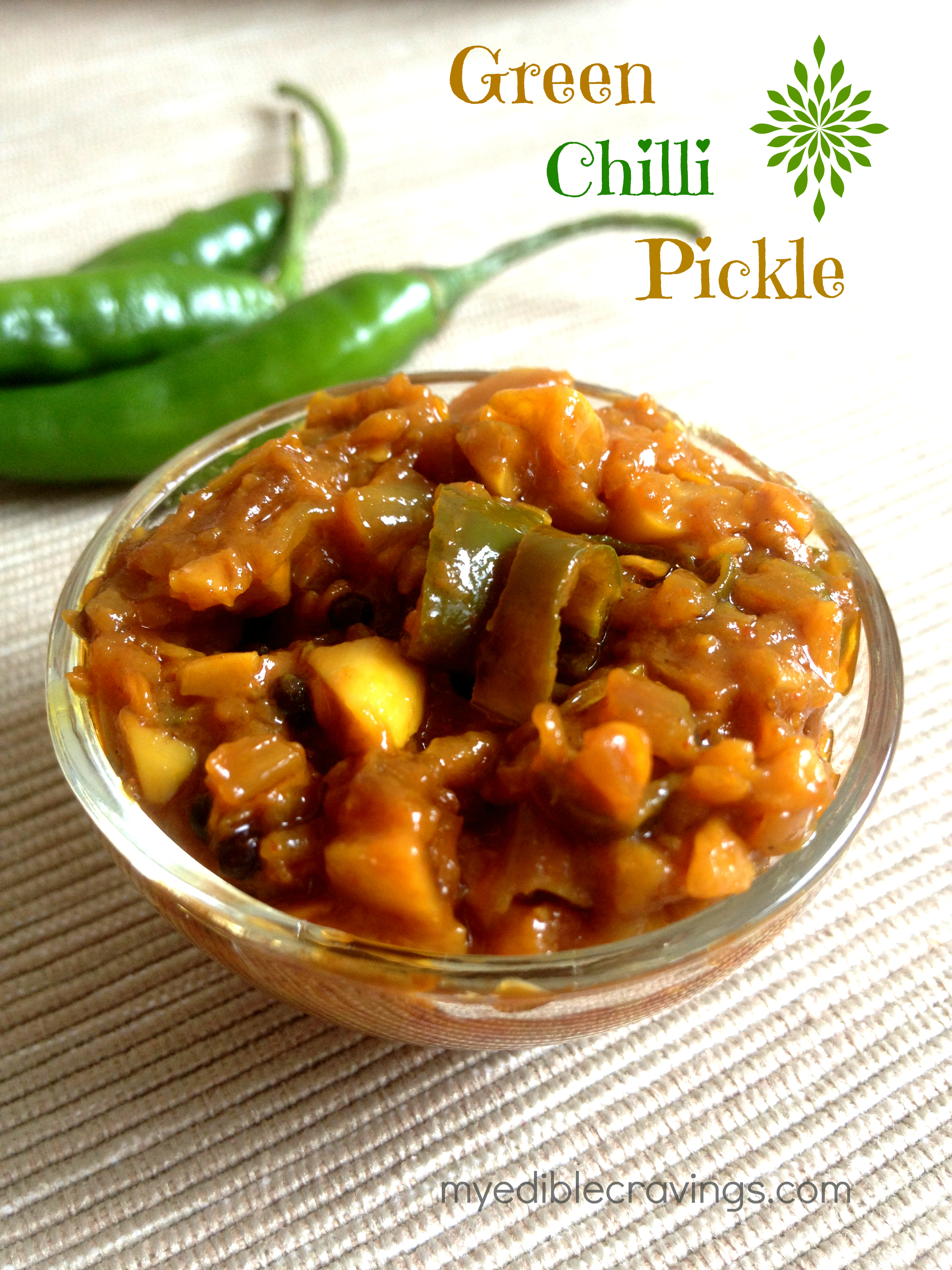 Pickle is an accompaniment in Indian cuisine similar to mustard and ketchup in American or salsa in Mexican cuisines. Pickle in the US has a different meaning altogether where it is cucumber fermented in brine or vinegar. Pickle is very popular in Andhra cuisine where it is almost had with all main entrée dishes.
Back home, there are literally hundreds of variety of pickles (both sweet and spicy) and green chilli pickle is one among them. Green Chilli pickle is a recipe from my grandmother, passed on to my mother and now to me (and I will pass on to my daughter when she is ready ). Green Chilli pickle is the best complement for curd rice.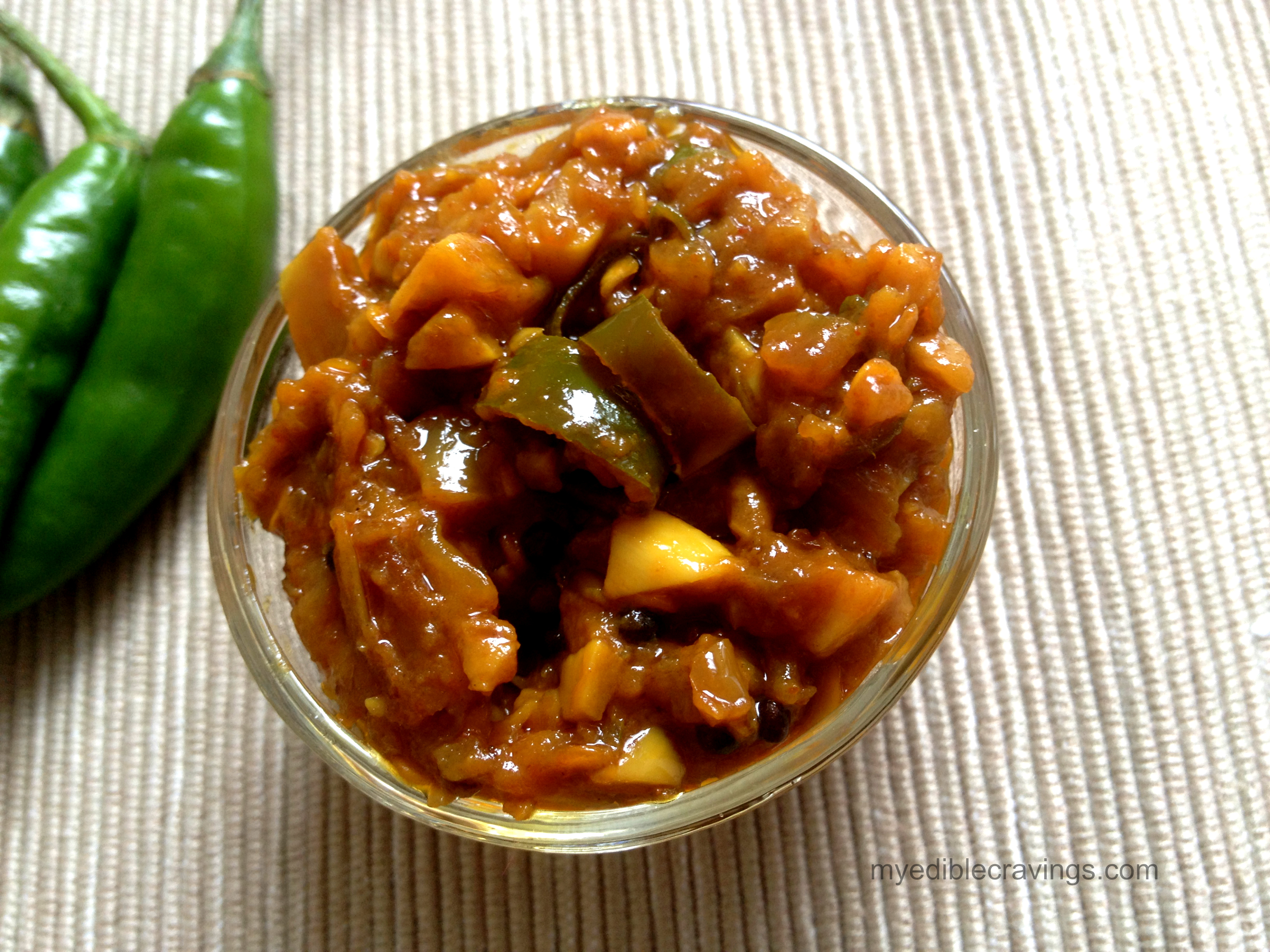 I love Green Chilli pickle very much and have wanted to make it for a long time. As the name suggests, green chilli is the main ingredient (and mango-ginger as well) in this recipe. I am sure all spicy food lovers will love this one. Try this wonderful pickle , have it with curd rice and let me know your thoughts.

GREEN CHILLI PICKLE/ INJI MANGA OORGAI
Prep time:
Cook time:
Total time:
Ingredients
Mustard seeds – 1 tsp
Chopped Shallots – 10
Garlic cloves – 10 (minced)
Chopped green chillies – 10
Chopped ginger and/or mango ginger – 1 ½ tbsp
Red chilli powder – 1 tsp
Tamarind – big gooseberry size
Coriander powder -1 tbs
Turmeric powder – 1 tsp
Gingelly oil – 2 tbs
Salt as required
Instructions
Soak tamarind in water and make a thick paste out of it.
Heat gingelly oil in a pan and temper with mustard seeds. Add onions and sauté until the color changes. Add chopped ginger, garlic and green chillies and sauté for few minutes.
Add chilli powder, coriander powder, turmeric powder, salt and immediately add the tamarind extract.
Give it a stir and switch off the flame when the oil separates.
Notes
1.You could also substitute ginger with mango ginger (Inji maanga) and that tastes awesome too.
2.You can refrigerate the pickle and use it for a week. If you want to store it for more days add very little jaggery while making the pickle.