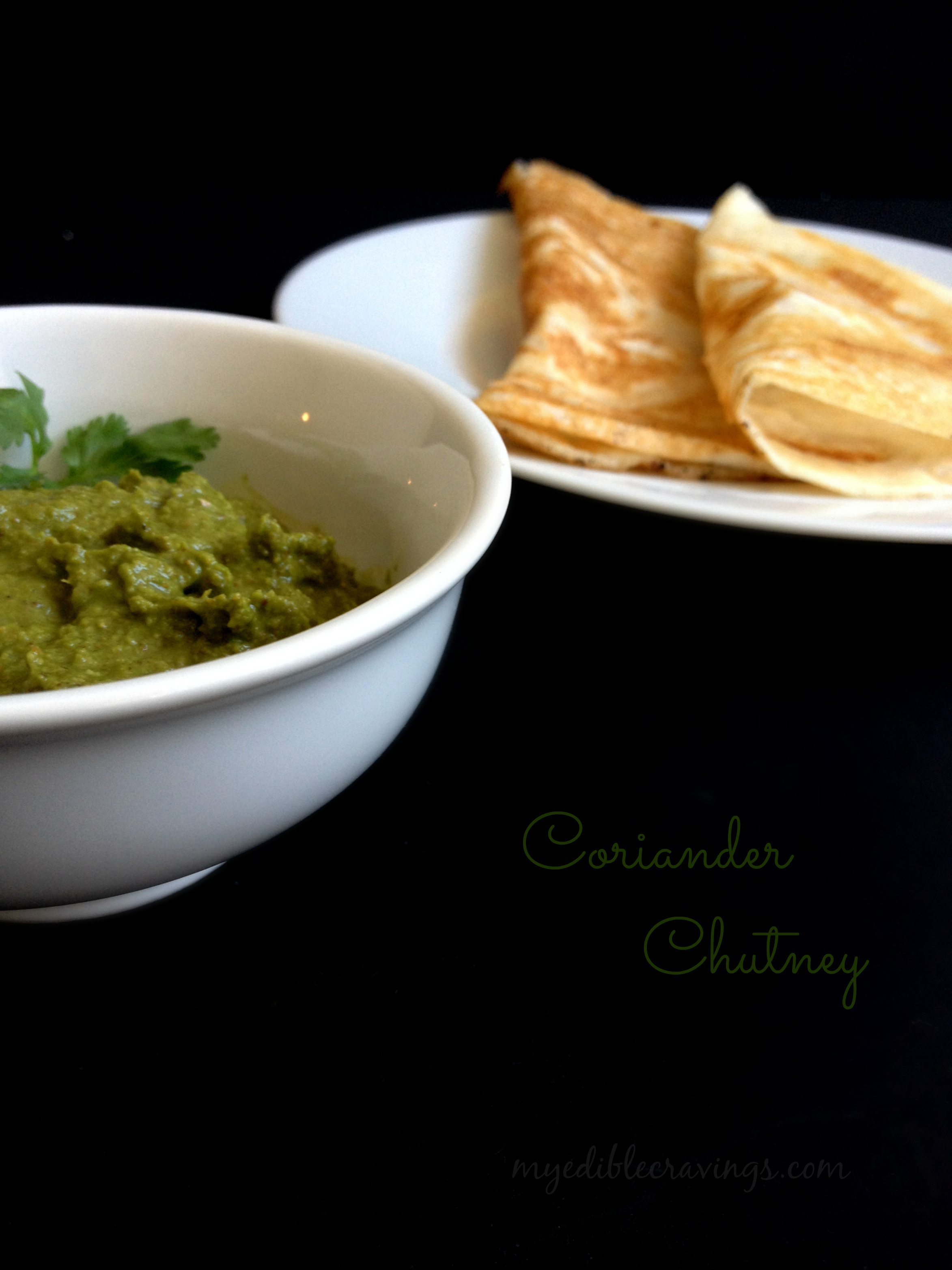 Coriander chutney or Kothamalli chutney (in my native language) is a simple and healthy recipe. It is mainly had with idli or dosa -popular south Indian breakfast items. Coriander chutney can also be had with puliyogare, whose recipe can be found here. Coriander has many health benefits like reducing skin inflammation, subside nausea etc.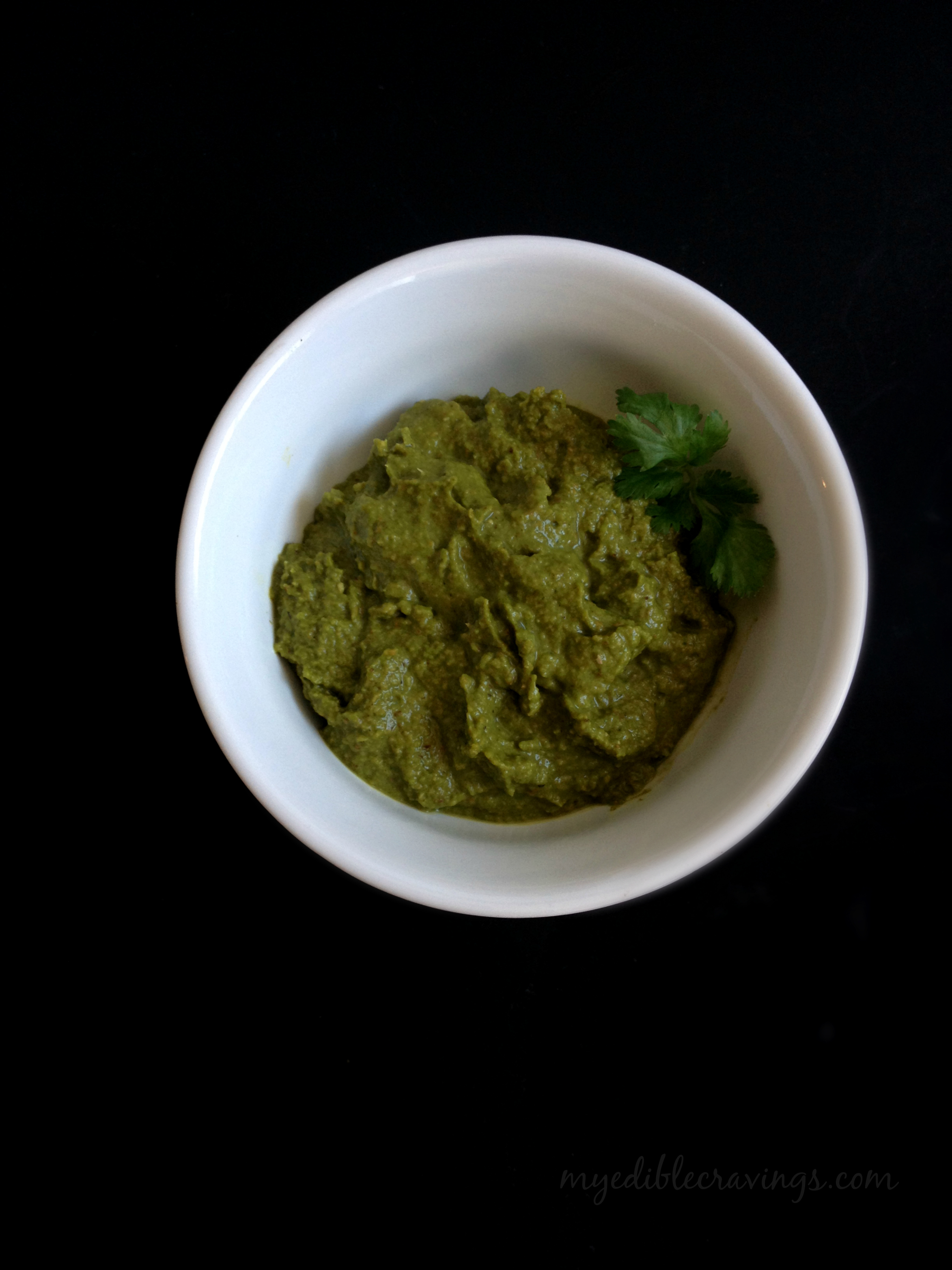 Coriander chutney is the go-to recipe while traveling or when out for a picnic. In olden days, puliogare was always the food that was taken with while traveling because it can be retained for like 2 days or so. And coriander chutney was the common accompaniment, hence the apt recipe while traveling. I feel nostalgic while writing this because when I was a kid, whenever we visit our grandma, my mom used to prepare puliyogare and coriander chutney to eat while traveling.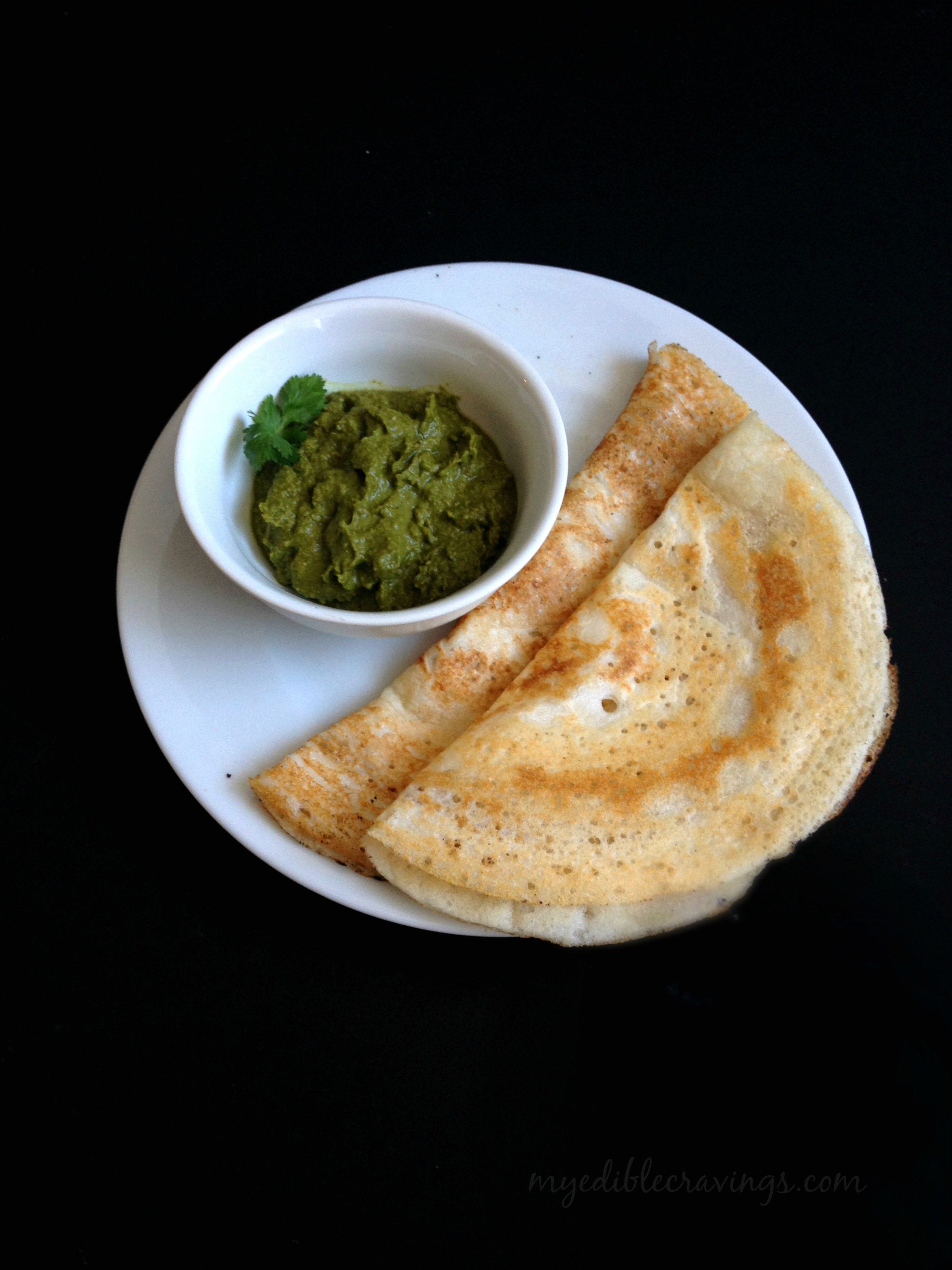 There are two different recipes for making coriander chutney. I have posted one below and will publish the other soon. The recipe that I have given here is my mom's and it tastes yummy. There is another variation of coriander chutney that is used in bread sandwich. That one just has coriander and green chilli.
Try this healthy and easy to make recipe along with puliyogare and let me know your comments.

Coriander chutney
Recipe type:
Breakfast / Dinner
Ingredients
Urad dal – 1 tbsp
Coriander seeds – ½ tbsp
Green chilli – 1
Tamarind – small gooseberry size
Grated coconut – 1 tbsp
Cilantro – a bunch (1 cup)
Salt as required
For the seasoning:
Oil – 1 tsp
Mustard seeds- 1 tsp
Urad dal – 1 tsp
Curry leaves – 5 nos
Instructions
Dry roast urad dal and coriander seeds until they change color. Allow them to cool.
Grind them with all the above ingredients together adding little water.
Season with mustard, urad dal and curry leaves.