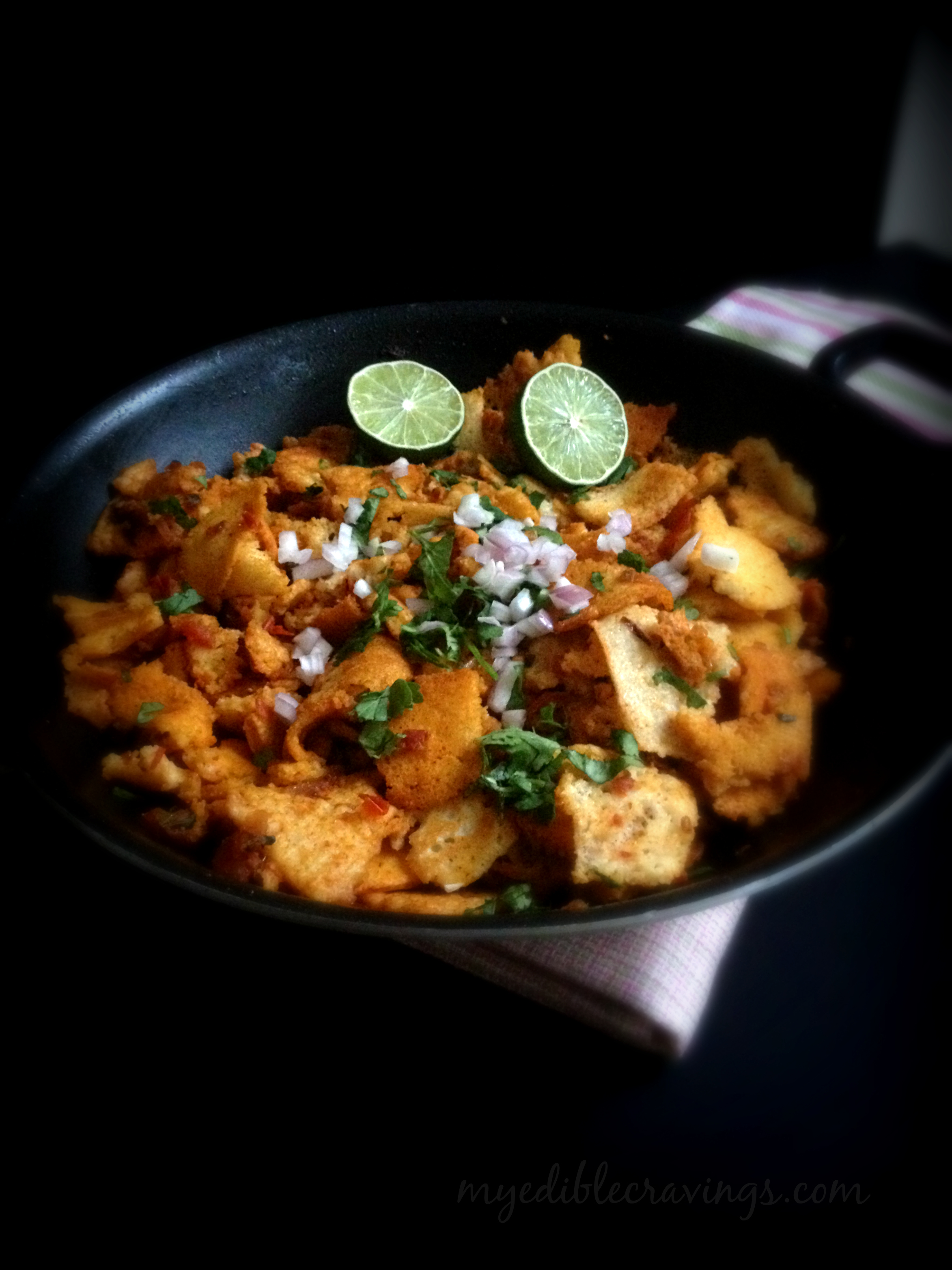 Tired of having the same old idli and dosa? Worried about what chutney to make for dosa or idli? Worry not, kothu chilli dosa will save the day. Kothu chilli dosa is a variety of dosa made with regular dosa and masala.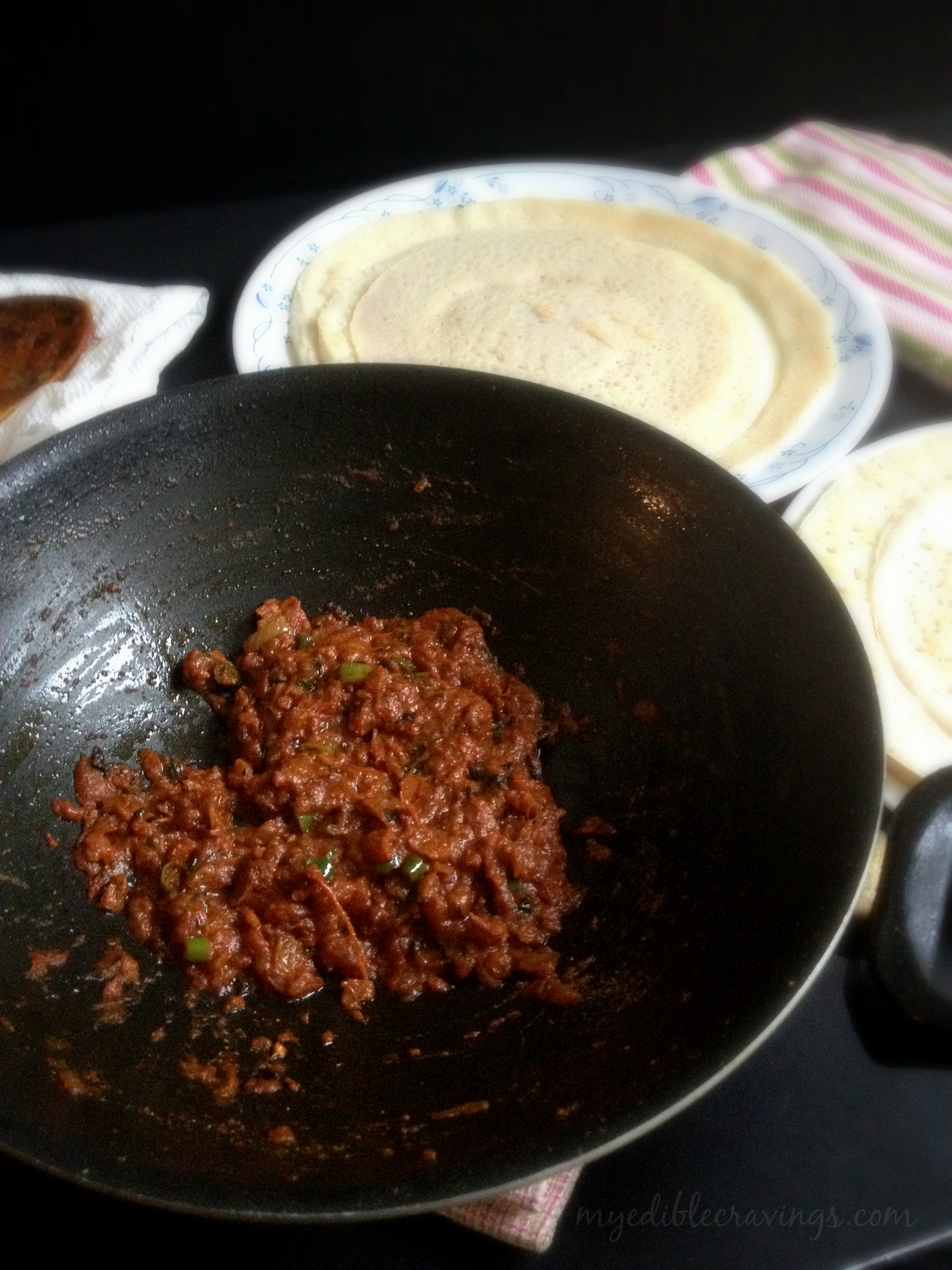 I came across kothu chilli dosa recipe on the internet and was intrigued by it. Naturally, I tried it right away and it turned out to be awesome. Kothu chilli dosa is easy to make and most importantly does not require any sort of accompaniment, like chutney or sambar to it. Also, for health conscious folks out there, you can customize your masala with vegetables like broccoli or zucchini instead of potato.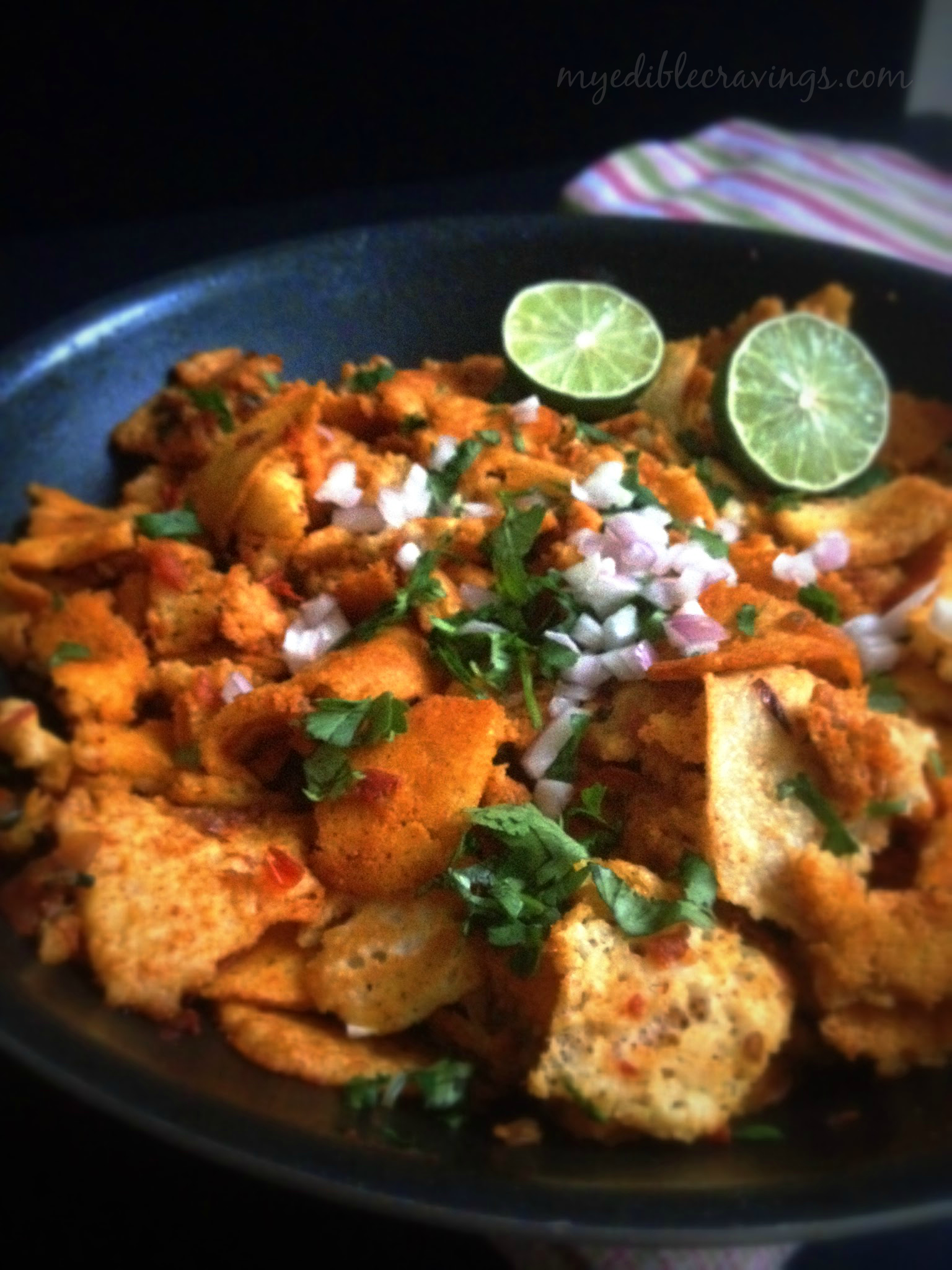 Kothu chilli dosa can be made using regular dosa batter or a substitute that consists of gram flour. I personally prefer dosa batter and the recipe below uses the same. Having shredded kothu chilli dosa with onions sprinkled over is a taste that you should try at least once 🙂
And without further delay, here is the recipe for the wonderful kothu chilli dosa.

KOTHU CHILLI DOSA
Prep time:
Cook time:
Total time:
Ingredients
Dosas (preferably uthapam) – 5
Oil – 3 tbsp
Onion, chopped – 1 no , divided
Ginger- Garlic paste – 1 tbsp
Tomato, medium size, chopped – 1 no
Green chilli, chopped – 2 nos
Coriander powder – 1 tbsp
Red chilli powder – 1 tbsp
Cumin powder – ½ tsp
Turmeric powder – ½ tsp
Lemon juice – 1 tbsp
Salt as required
Cilantro , chopped – 5 tbsp
Instructions
Shred the dosas to desired size pieces and keep it aside.
Heat a pan with oil and add onions. Sauté until they turn translucent - Add enough oil so that you don't have to add water later on.
Add in ginger – garlic paste and sauté until the raw aroma disappears. Now add the chopped green chillies and cilantro. Give it a stir and add tomatoes.
Reduce the flame and cook the tomatoes well (without any chunks). Add all the powders and give a quick stir. Cook until the oil ooze out – Do not add water.
Finally add in the shredded dosa pieces to the tomato sauce and give it a stir. Switch off the flame when the dosas are well blended with the tomato sauce. Garnish with chopped cilantro.
Sprinkle few drops of lemon juice and onions on top and serve it hot. Enjoy!
Notes
1.Add enough oil in the beginning so that you don't have to add water later on.
2.Having the kothu chilli dosa with onions adds more taste to this dish.