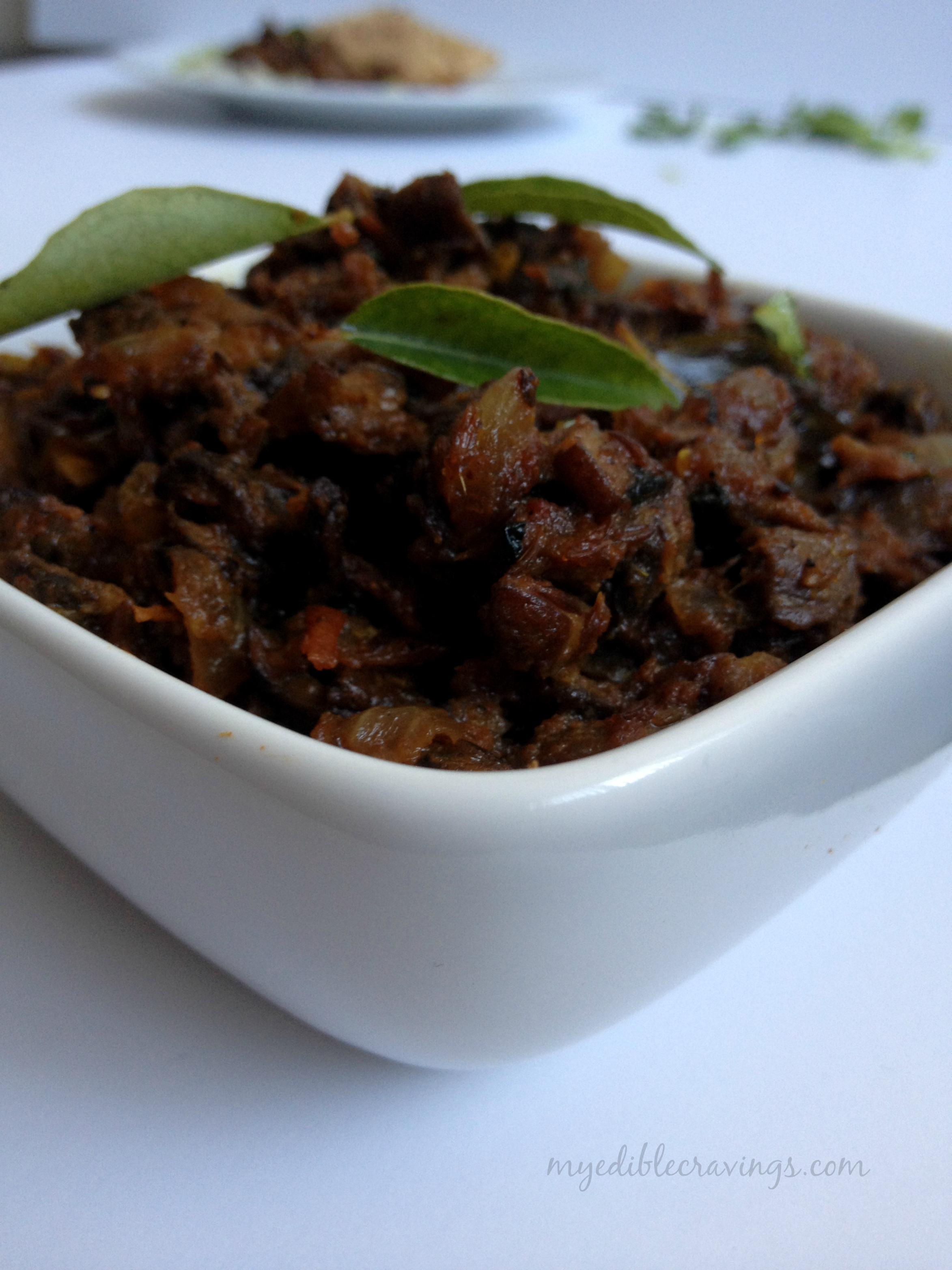 Mushroom is a popular ingredient found in Asian cuisine, especially, Korean, Indian and Japanese. It is a popular item in up-scale vegetarian restaurants back home. Do you know that mushroom is actually a type of fungus?! Mushroom pepper fry is a relatively new dish in my cook book. I learned it from a recipe that I found online. Mushroom pepper fry is one of those recipes that goes well with almost all main dishes, namely, rice, chappati, dosa, poori etc.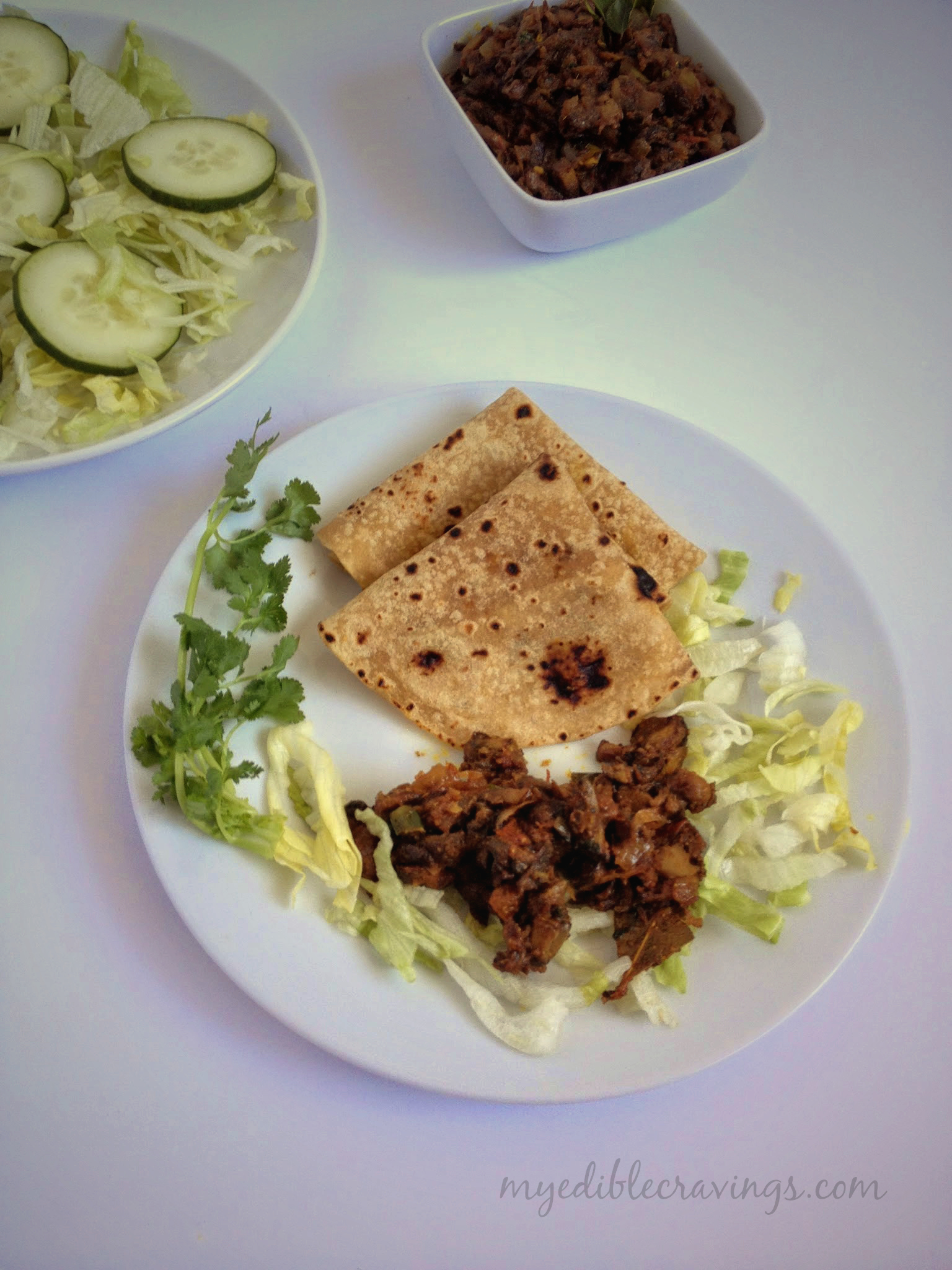 Mushroom pepper fry is what I call the vegetarian equivalent of mutton fry and trust me, it does taste similar. It is easy to cook and can be recycled to some type of gravy as well.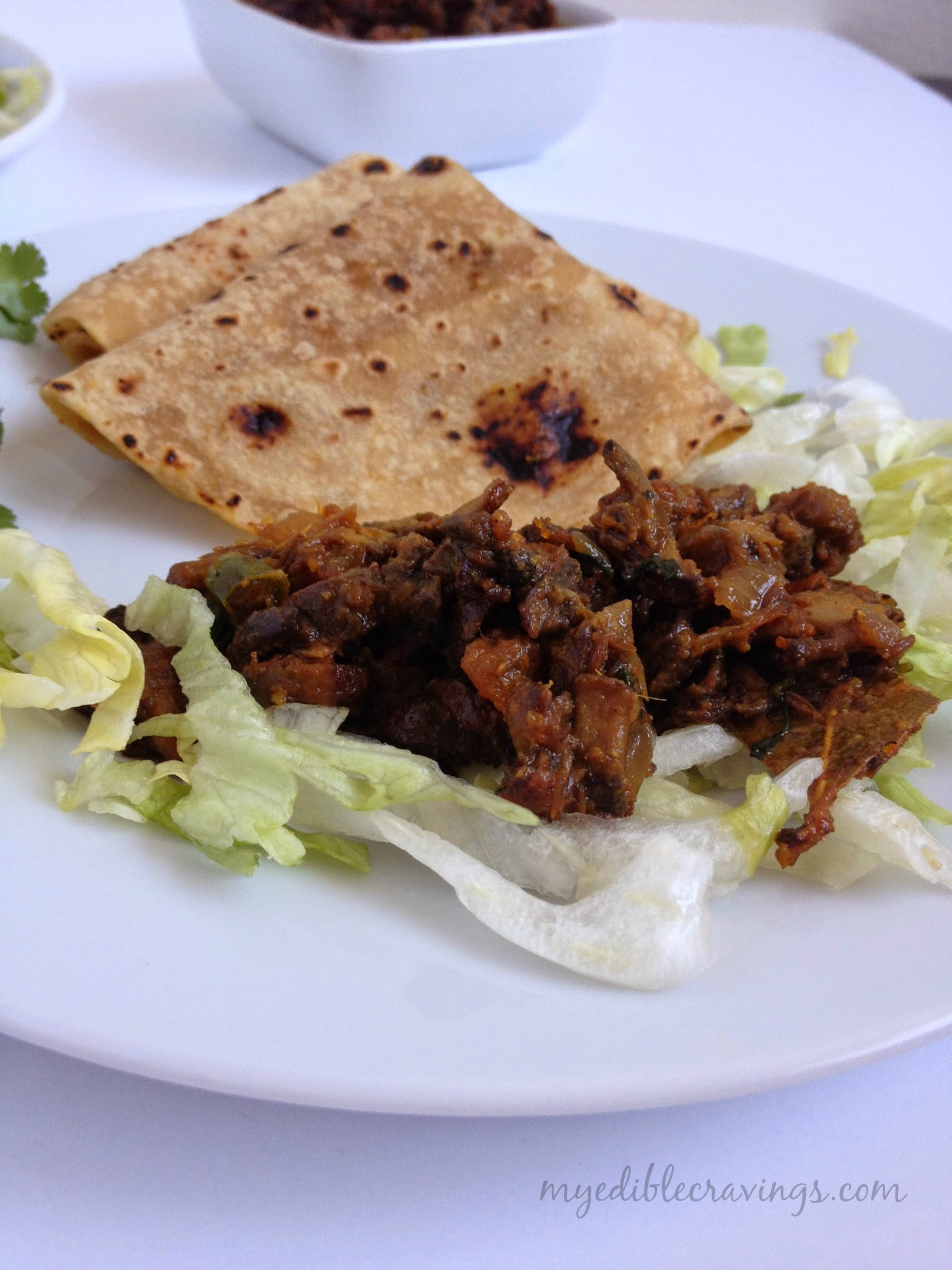 Do try this recipe in your home and let me know of your thoughts, including any new variations that you had tried or any suggestions!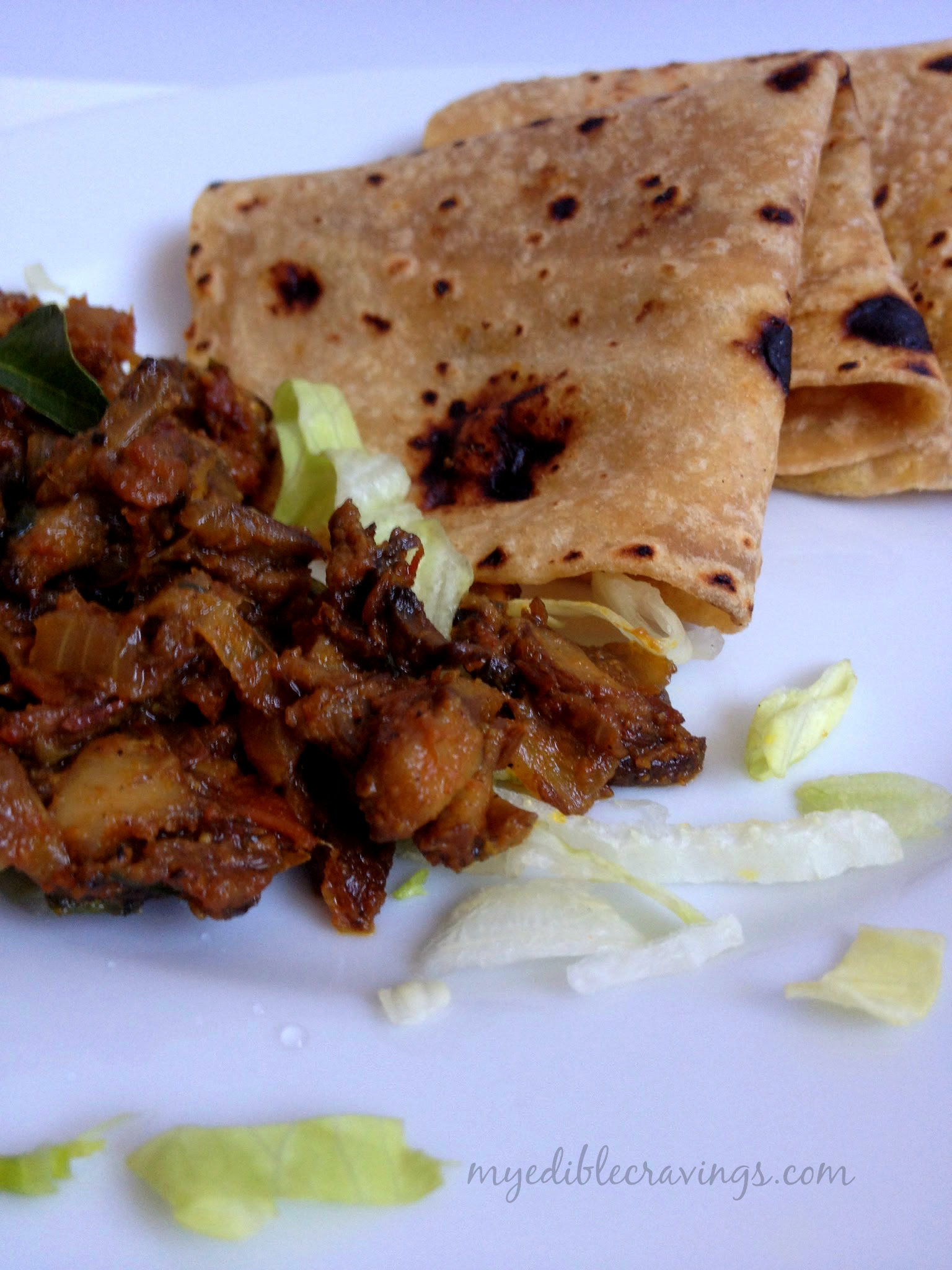 MUSHROOM PEPPER FRY
Prep time:
Cook time:
Total time:
Ingredients
Oil – 2 tbsp
Whole spices – 1 bay leaf, 2 green cardamom, 2 cloves, 1 " cinnamon stick
Cumin seeds – 1 tsp, divided
Onion, chopped – 1 no
Ginger-garlic paste – 1 tbsp
Curry leaves – a sprig
Green chilli, chopped – 2 nos
Tomato, chopped – 1 no
Turmeric powder – a pinch
Mushroom – 150 grams
Salt as required
Cilantro – to ganish
Lemon juice – 1 tbsp
To crush
Black pepper – 1 tsp
Garlic – ½ tsp
Cumin seeds – ½ tsp
For the seasoning
Butter – ½ tbsp
Crushed items
Coriander powder – ½ tbsp
Cumin power – ½ tbsp
Red chilli powder - ½ tbsp
Cilantro – ½ tbsp
Instructions
Heat oil in a wide open pan and add the whole spices. Add in half a tsp of cumin seeds, followed by chopped onion. When they turn translucent, add turmeric powder and ginger garlic paste.
When the raw aroma disappears add curry leaves. Add green chillies followed by tomatoes. Sauté well and simmer. Meanwhile wash and cut the mushrooms.
After the tomatoes are well cooked add the mushrooms and sauté well. Add in half a cup of water. Cover and cook for couple of minutes.
While the mushrooms are getting cooked, heat a seasoning ladle (or a small pan), add butter and season with crushed garlic, pepper and cumin seeds. Also, add all the powders and cilantro to the seasoning. Give a quick stir and add to the mushroom gravy. Add salt. Cook until all the water is evaporated and you get the nice and dry mushroom fry (or make it as a semi gravy according to your choice)