Hello everyone!!!
Wouldn't your Mondays be infinitely better with a sweet treat? Yes, yes they would. 🙂
Here is my first baking recipe for my blog!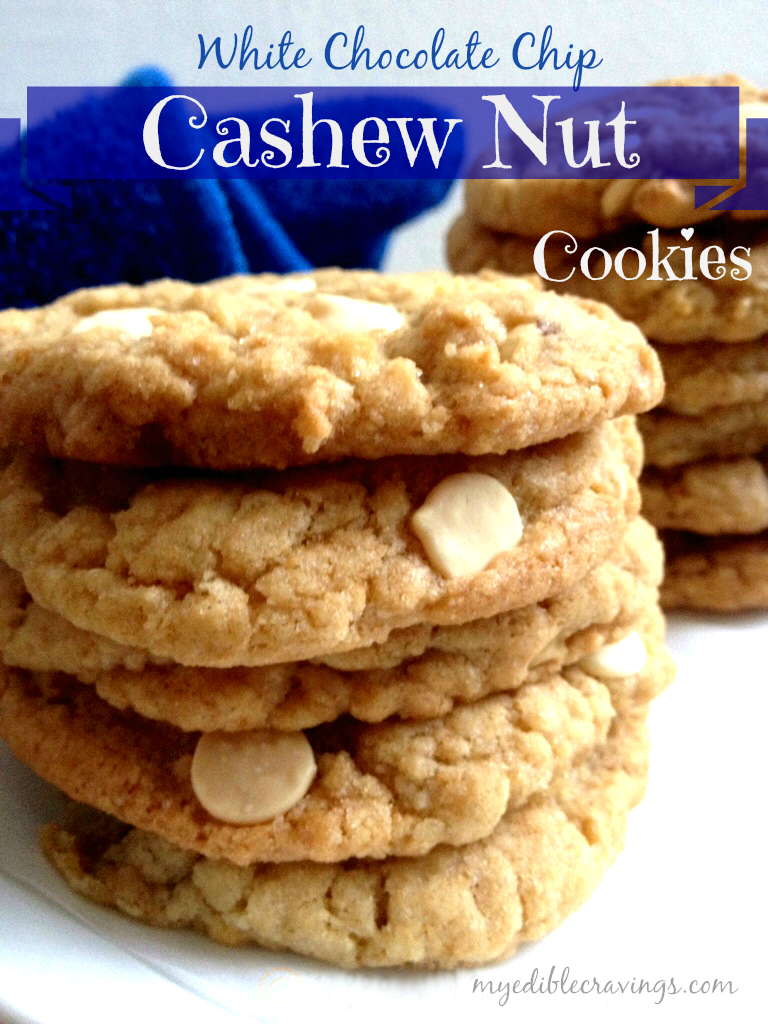 I was bored one Sunday afternoon.  So I went into my kitchen, opened my pantry and found the left over white chocolate chip which I bought for making strawberry fudge (for which the recipe will be uploaded soon 🙂 ). I heard a voice in my head saying "take it and finish it off for god sake!". But I don't want to eat it as is. So I came up with the idea of making something. So after good few seconds of pinteresting I came up with this recipe White Chocolate Macadamia Nuts Cookies and her pictures looked delicious. I tried this substituting with cashew nuts as I had no macadamia nuts at home. And tada..  Here is my mouth watering white chocolate chip cashew nut cookies. You should definitely try it. I m sure you will not regret.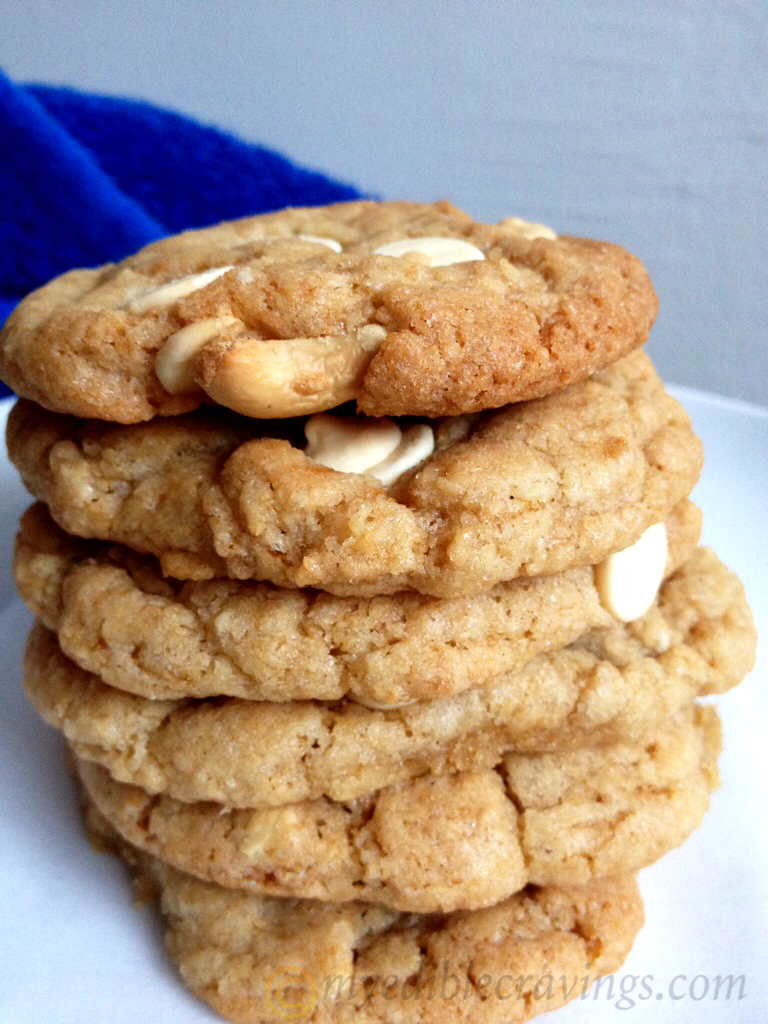 It should be crispy on the outside and soft and chewy inside.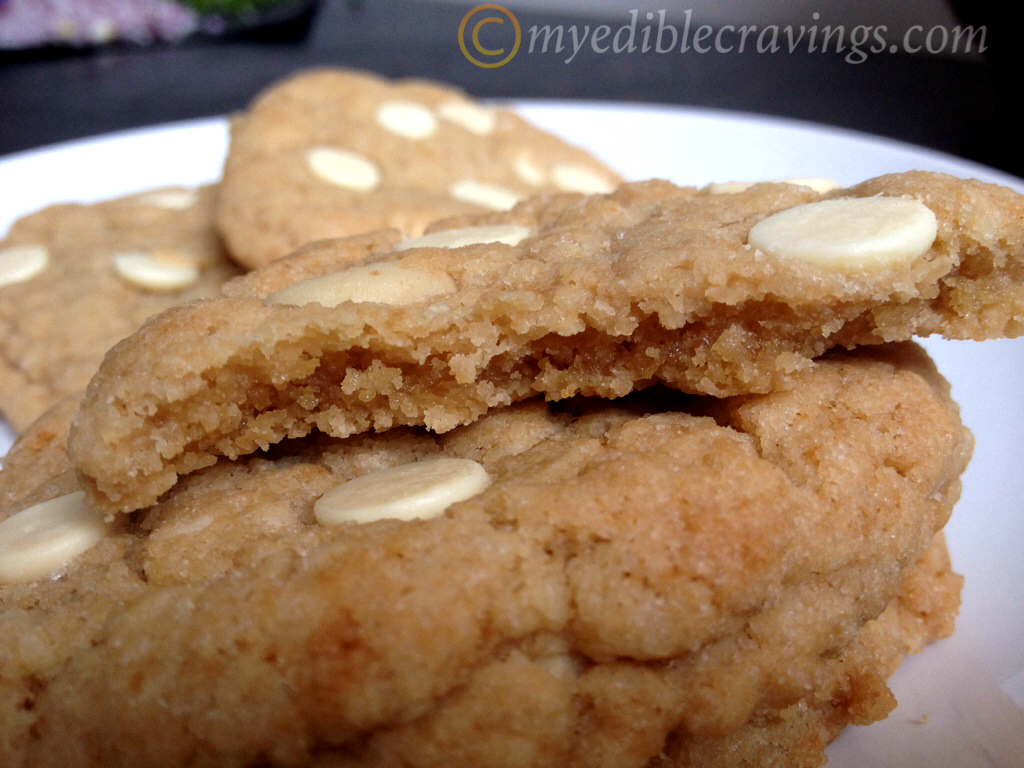 I thought the original recipe would be too much for two of us. So I reduced the ingredients by half.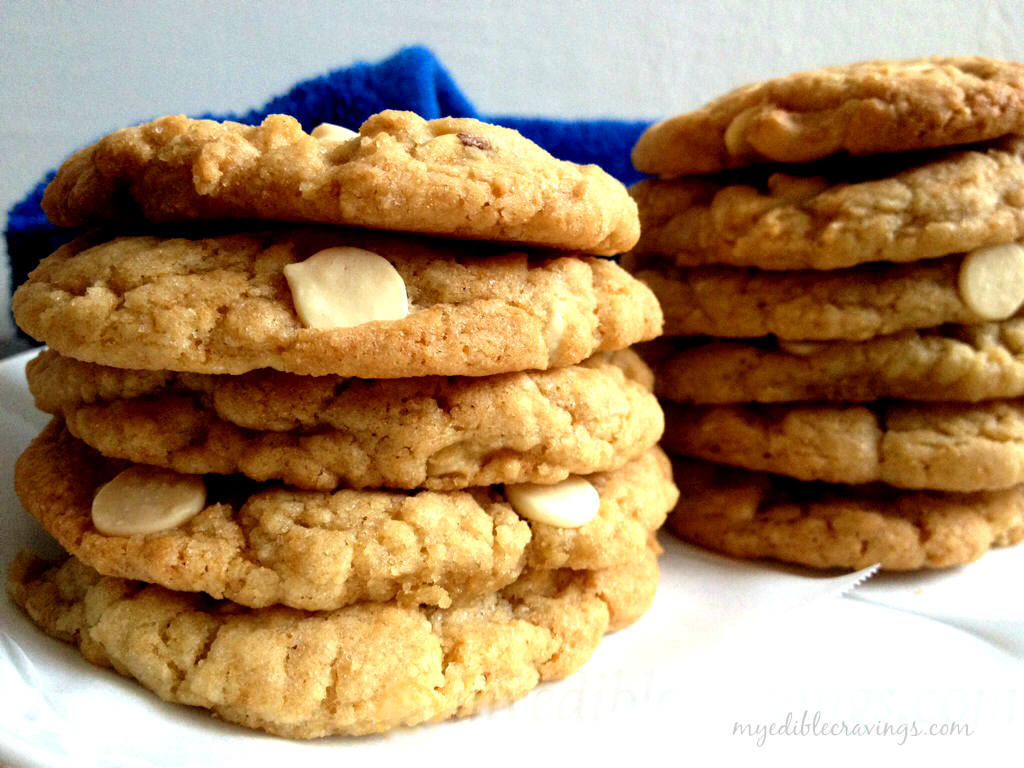 Cookies anyone?

WHITE CHOCOLATE CHIP CASHEW NUT COOKIES
Prep time:
Cook time:
Total time:
The crispy outer and incredibly soft and chewy inner white chocolate chip cashew nut cookies. you won't stop having just one.
Ingredients
1 cup all-purpose flour
a pinch baking soda
a pinch baking powder
a pinch teaspoon salt
¼ cup + 2 Tbl butter, melted
½ cup packed golden brown sugar
½ cup granulated sugar
1 egg
1 Tablespoon vanilla extract
½ cup roughly chopped cashew nuts plus more to press into dough
½ cups white chocolate chips plus more to press into dough
Instructions
Preheat the oven to 325 degrees. Combine the flour, baking soda and salt in a small bowl then set aside. Beat together the melted butter, brown sugar, white sugar, egg, egg yolk and vanilla with a mixer until creamy.
Gradually add the flour mixture to the sugar mixture until just mixed. Stir in the cashew nuts and white chocolate chips by hand. Drop by the spoonful onto a greased or lined baking sheet.
Bake for 12-15 minutes or until the edges look golden brown.
Crisp on the edges and soft and chewy in the center.
Cool on the baking sheet for at least 4-5 minutes (so cookies can set) before moving to a rack. Enjoy.