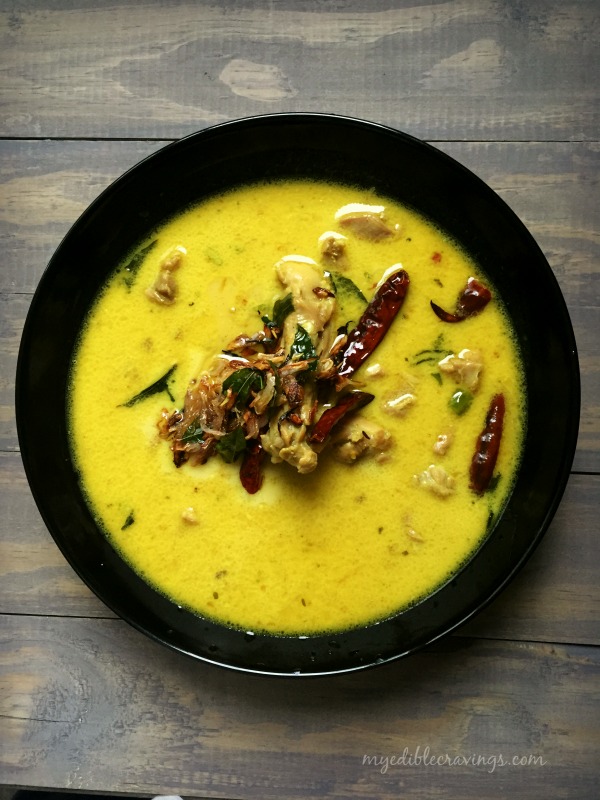 Chicken Mappas is a traditional chicken gravy from the state of Kerala, India. It is a very recent dish that I tried and very much liked it 🙂 Mappas is Kerala Christian style of cooking dishes entirely using coconut milk. So as the name suggests Chicken Mappas is chicken cooked in coconut milk 🙂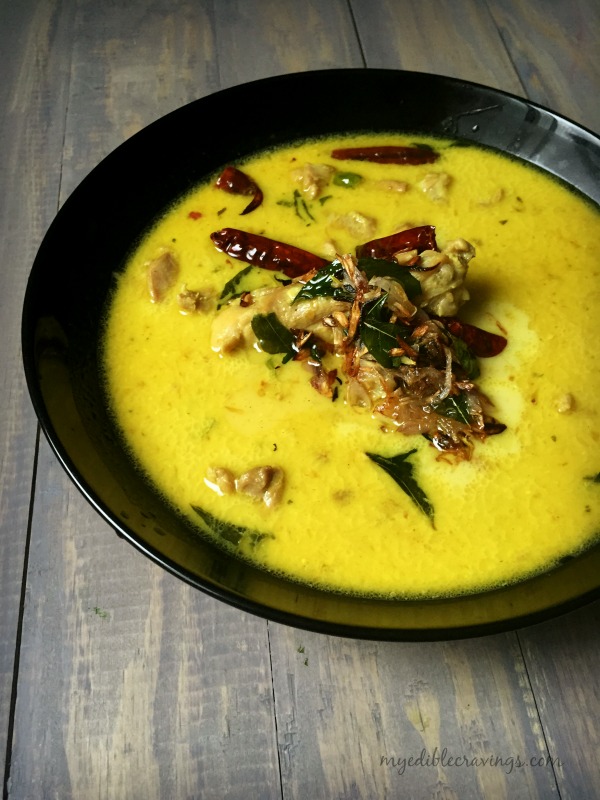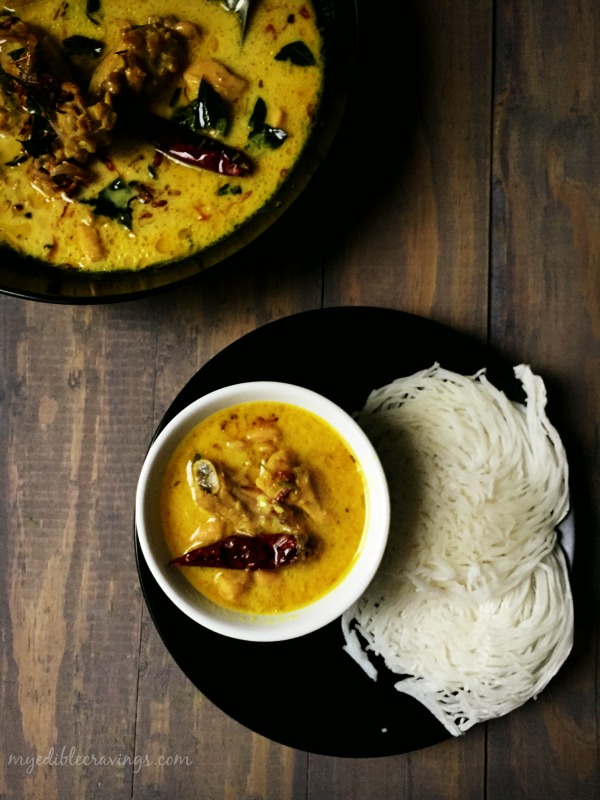 Chicken Mappas is one dish that tastes totally different than how it looks. It is a watery (stew like) gravy packed with full of flavor. Also, it is one of the easiest and simplest non vegetarian dishes to make. All you need is chicken, coconut oil, turmeric, green chilli and coconut milk. As you might know Kerala cuisine is known for its generous use of coconut oil and in Chicken Mappas that comes to the fore. It serves to be a major source of the dish's distinct flavor.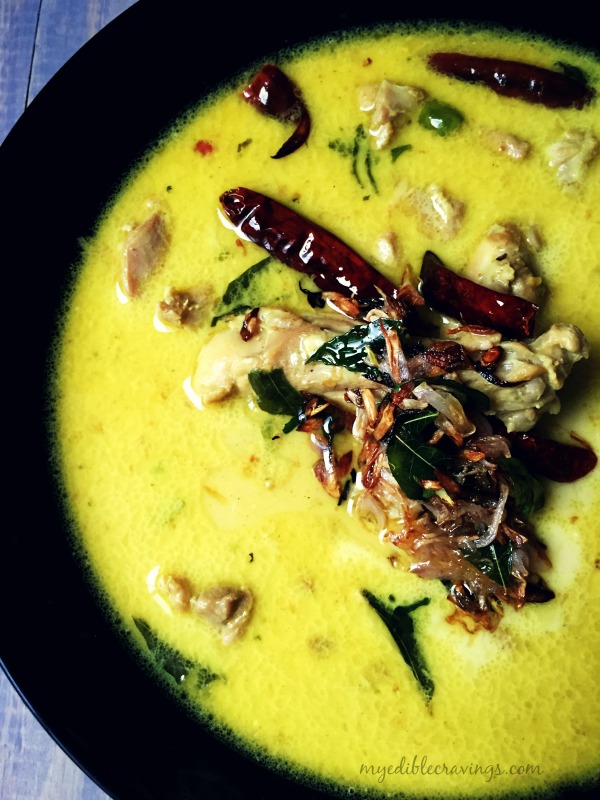 Chicken Mappas is an excellent combination for Idiyappam (String Hoppers). It can also be served as a soup. Since coconut milk is used, Chicken Mappas gives you that fullness quiet easily even when had in small quantities. Do try this Mappas in your kitchen and do let me know what else it would go well with other than Idiyappam 🙂

Chicken Mappas
Prep time:
Cook time:
Total time:
Chicken Mappas is a very simple and traditional Kerela style chicken stew packed with full of flavors.
Ingredients
Coconut oil – 1 tbsp
Whole red chilli – 2 nos
Shallots, cut lengthwise – 4 nos
Ginger, minced, crushed – ½ tsp
Garlic, minced, crushed – ½ tsp
Green chilli, finely chopped – 2 nos
Curry leaves – half a sprig
Coriander powder – 1 tbsp
Turmeric powder – ¼ tsp
Black pepper powder, freshly ground – ½ tsp
Salt as required
Chicken – ½ kg
Coconut milk – ½ cup
for tempering:
Coconut oil – 1 tbsp
Mustard seeds – 1 tsp
Whole red chilli – 3 nos
Shallots, cut lengthwise – 6 nos
Curry leaves – half a sprig
Instructions
Heat coconut oil in a flat pan and add red chillies, shallots, ginger, garlic, green chillies and curry leaves one by one. Sauté until onions turn translucent.
Add coriander powder, turmeric powder, pepper powder and salt. Sauté them and add the chicken. Add ½ cup of water. Stir to mix. Cover and cook until the chicken is well cooked.
Check for salt and finally add the coconut milk and cook for another couple of minutes. Switch off the flame.
Heat a small pan and add coconut oil. Add the above given ingredients one by one and fry until the onions turn golden brown
Add the above tempered mixture to the chicken mappas.
Serve the chicken mappas with hot idiyappams. Enjoy! 