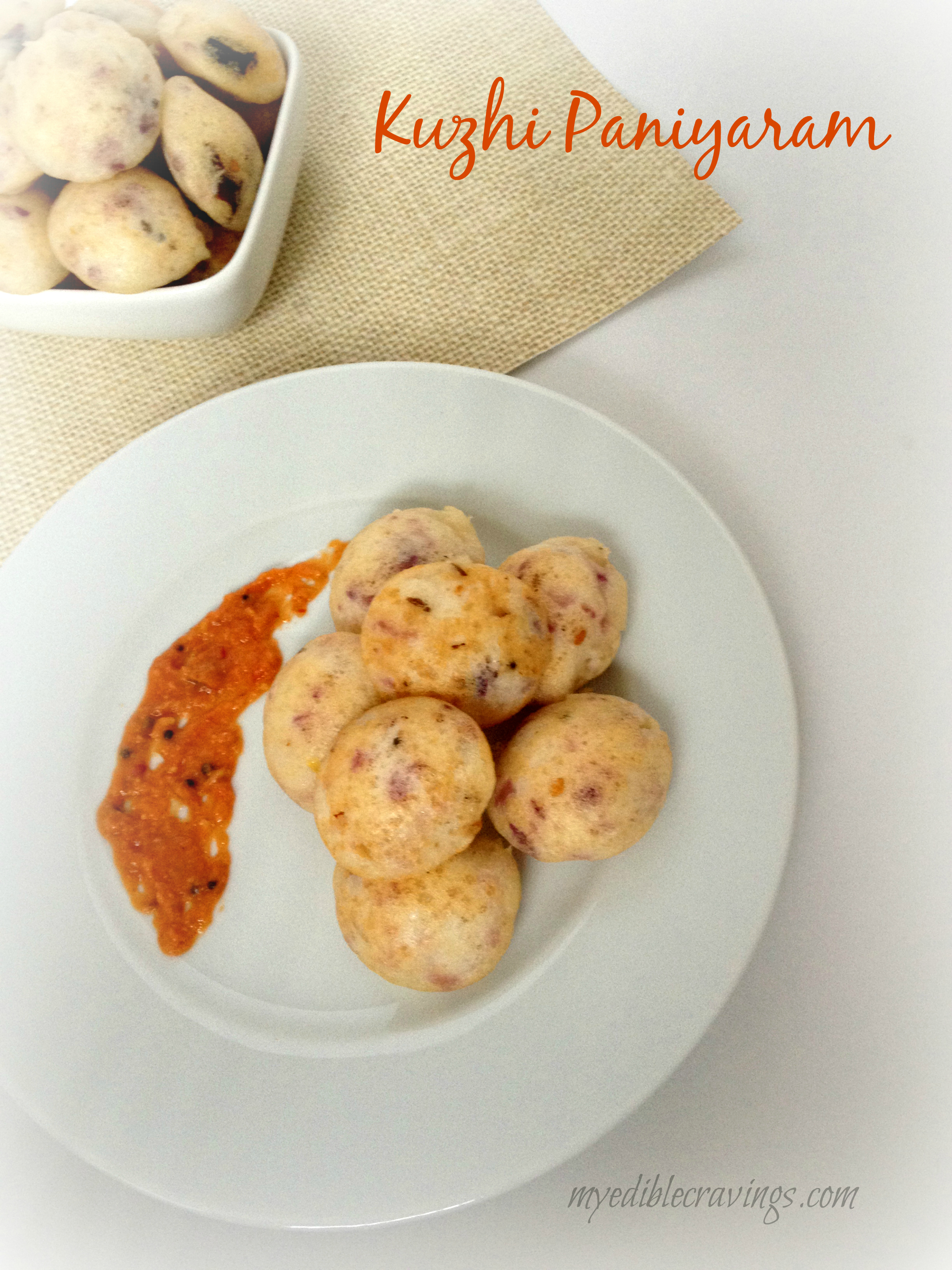 I have already given you the recipe for sweet paniyaram and here is the hot version of it. If you are bored of regular breakfast items like idli or dosa, you can make these. It is easier than making the sweet ones.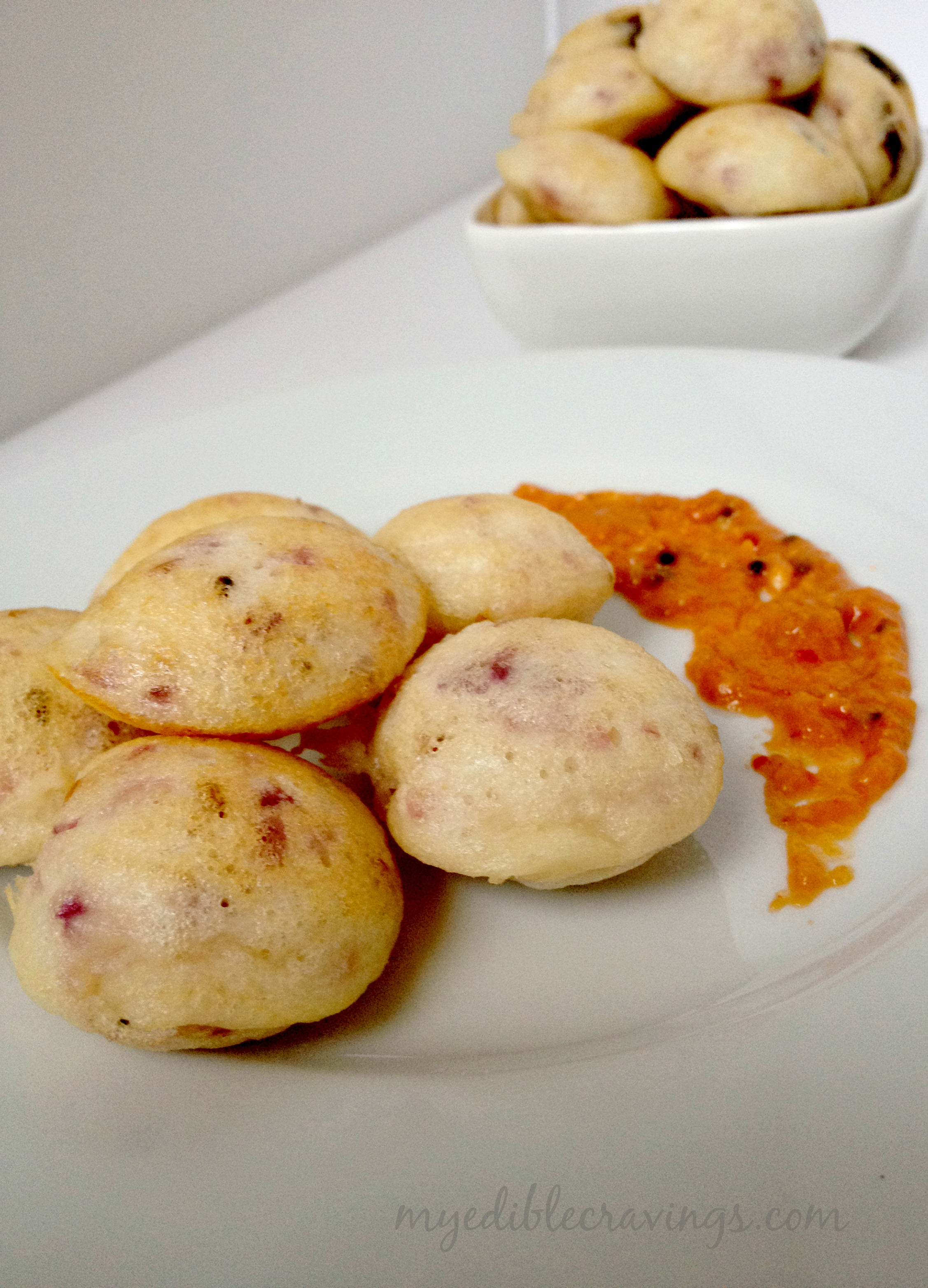 Resembles fluffy cotton balls, right? But these can be eaten. 🙂
My HB gets excited whenever I make this dish and hope you too enjoy it with your loved ones!

HOT PANIYARAM
Prep time:
Cook time:
Total time:
Kuzhi paniyaram is a quick south indian breakfast recipe easily made with idli batter.
Ingredients
Split bengal gram (Kadalai paruppu ) - soaked for 5 to 6 hrs
Idli batter - 2 cups
Coconut pieces(optional) - 1 tbs
For the seasoning:
Mustard seeds – 1 tsp
Urad dal – 1 tsp
Shallots (chopped) - 3
Red chilli – 2
Curry leaves – 1 sprig
Instructions
Add the split Bengal gram and coconut pieces into the idly batter.
Season the batter with above given ingredients and mix it well.
Heat the paniyaram pan and add a few drops of oil in each mould. Pour the batter with the help of a small ladle or spoon in each mould till they are ¾th full. Close the pan with a lid and let it cook for 2-3 minutes.
Turn the paniyaram in each mould upside down with the help of a stick and let the other side also cook for 2-3 minutes. Add few more drops of oil if needed. No need to close the pan with the lid this time.
Once cooked till a toothpick comes out clean when inserted, shake off the paniyarams onto a plate and repeat with the rest of the batter.
Serve hot with onion chutney or any chutney of your choice.
You might also like