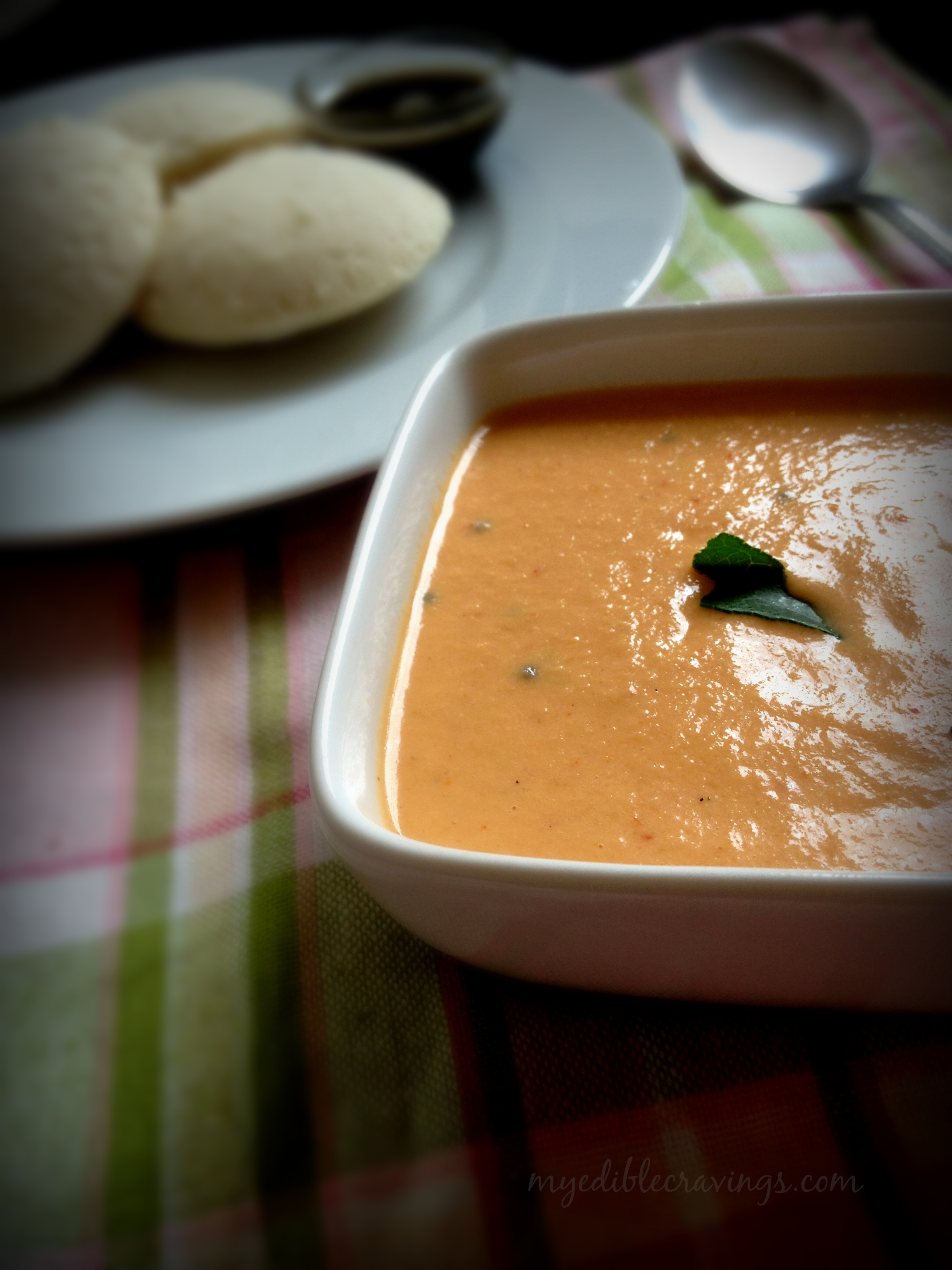 Kadalai Paruppu chutney or chana dal chutney is a popular side dish to idli and dosa in south Indian homes. It is my HB's favorite chutney.  I normally prefer onion chutney  but do try other varieties as well. During my recent visit to India, my MIL prepared Kadalai Paruppu chutney and after having it, I realized how much I missed it. And now, it has joined to my list of chutneys to go for when there is a time constraint 🙂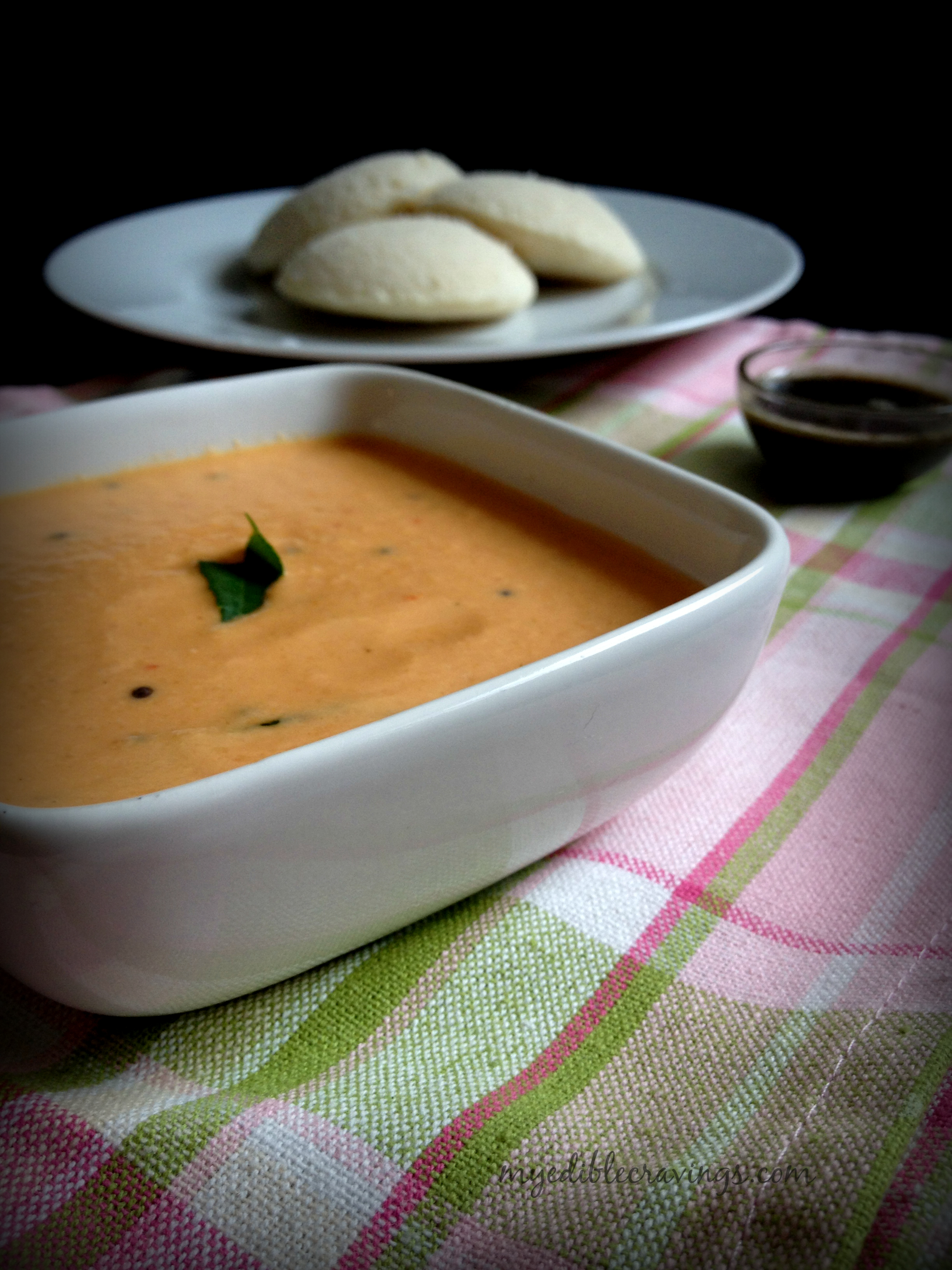 Kadalai Paruppu chutney, though is had with idli and dosa, it really goes well with idli. It is easy to make and tasty as well. Kadalai Paruppu chutney with idli, podi and gingely oil is a combination that has to be tried at least once :). As I had mentioned above, even though it is popular in South Indian homes, I have never seen it served in restaurants!? (or I might not have recognized it when served ;))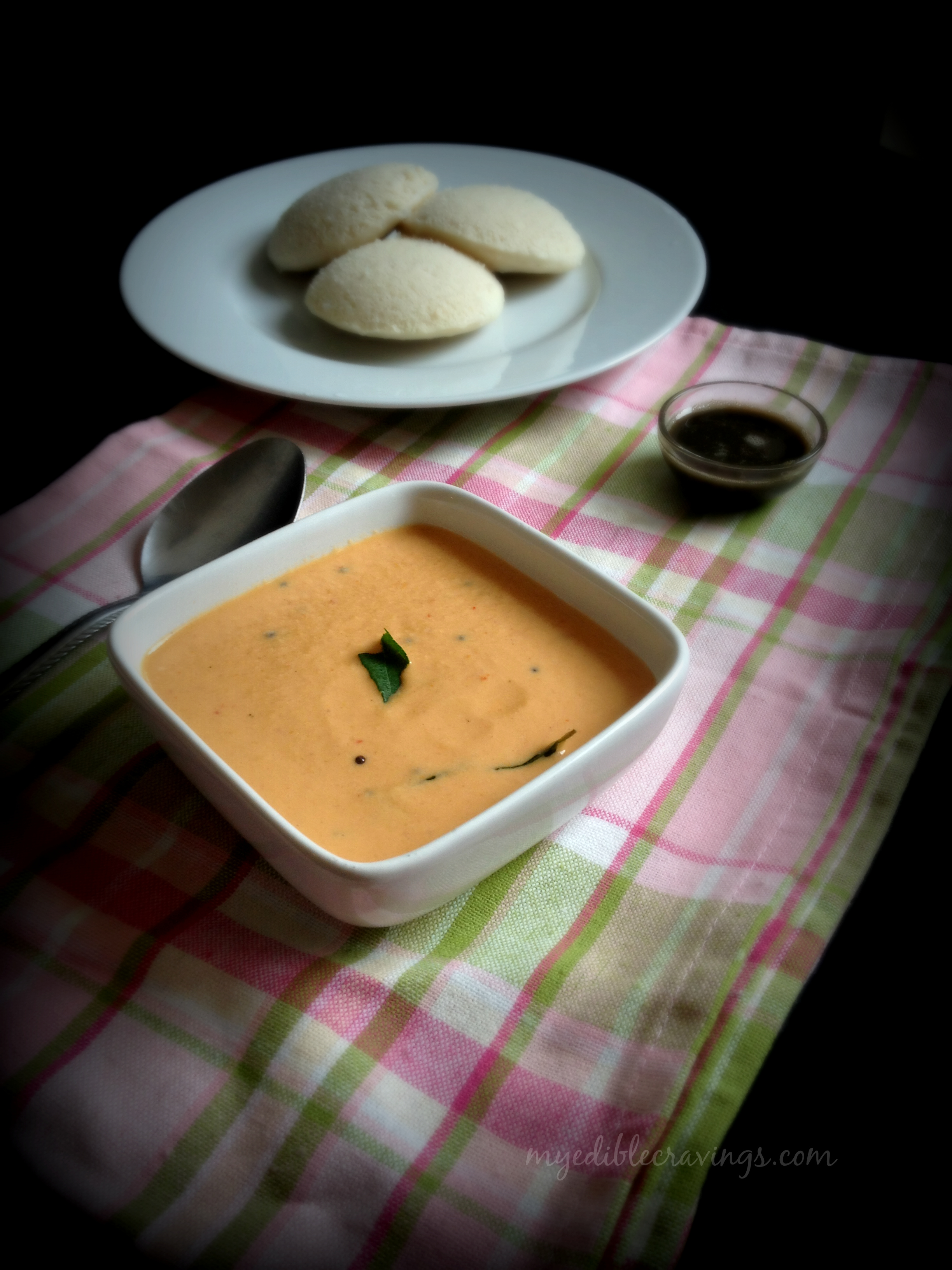 The main ingredient in Kadalai Paruppu chutney, as the name suggests, is kadalai paruppu. As with all other tasty dishes, there is a slight drawback to this chutney as well, i.e., fat. Kadalai paruppu is one of the grams that is used to extract oil and hence the fat content. However, having tasty chutneys once in a while is a welcome relief to otherwise mundane dishes, what say? Do try this recipe in your home and share your thoughts.

KADALAI PARUPPU CHUTNEY | CHANA DAL CHUTNEY
Ingredients
Oil – ½ tbsp
Chana dal or kadalai paruppu – 2 tbsp
Shallots – 3 nos
Red chilli – 2 nos
Tomato – 1 no
Grated coconut – 1 tbsp
Salt as required
To temper:
Oil- ½ tbsp
Mustard seeds – ½ tsp
Urad dal – ½ tsp
Curry leaves – 5 nos
Instructions
Heat a flat pan with oil and add chana dal (kadalai paruppu). Stir for a minute and add roughly chopped shallots. Sauté well and add red chilli and chopped tomato.
Add salt and sauté for couple of minutes.
Allow them to cool and blend it along with grated coconut.
Transfer the kadalai paruppu chutney to a serving bowl and do the seasoning. Enjoy it with hot idlis along with idli podi on the side!
Notes
Do not fry the chana dal for so long. Add onions before the chana dal turn brown. The right state is when the chana dal turns white around the corners.