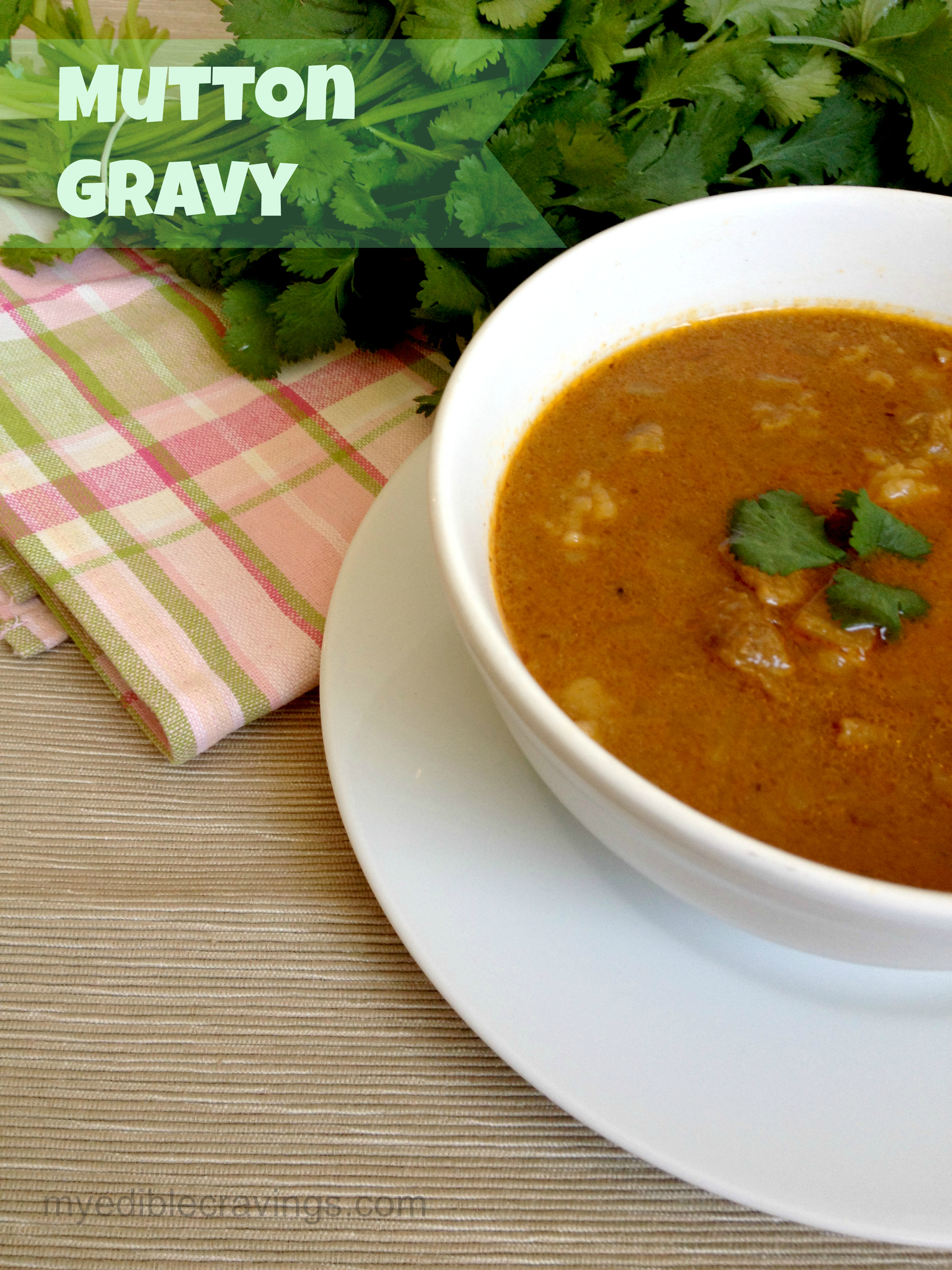 No ginger, no garlic, no tomatoes and yet a delicious dish.
Do any of you know that we could actually make a non vegetarian dish without adding any of those above ingredients? Well here it is!!!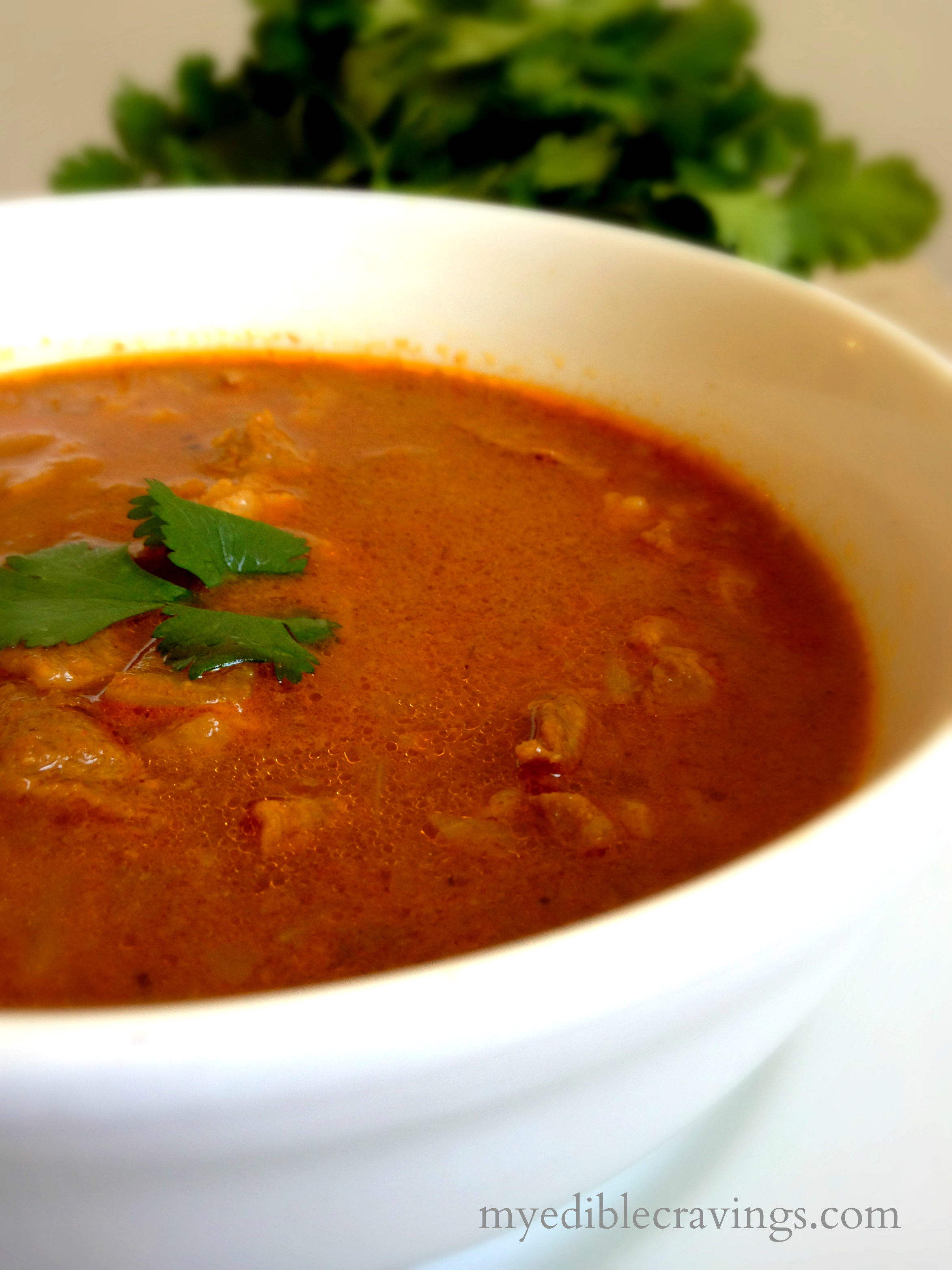 I was not a fan of mutton (besides my mom's Mutton Chukka) until I tried this delicious mutton gravy at my MIL's place. She has this traditional cooking style where she uses ammi kal (Flat bed manual grinding stone) to grind all the masalas. This gives an exotic taste which I love. It is a very simple recipe, in fact all you need is mustard seeds, onion and ground masala!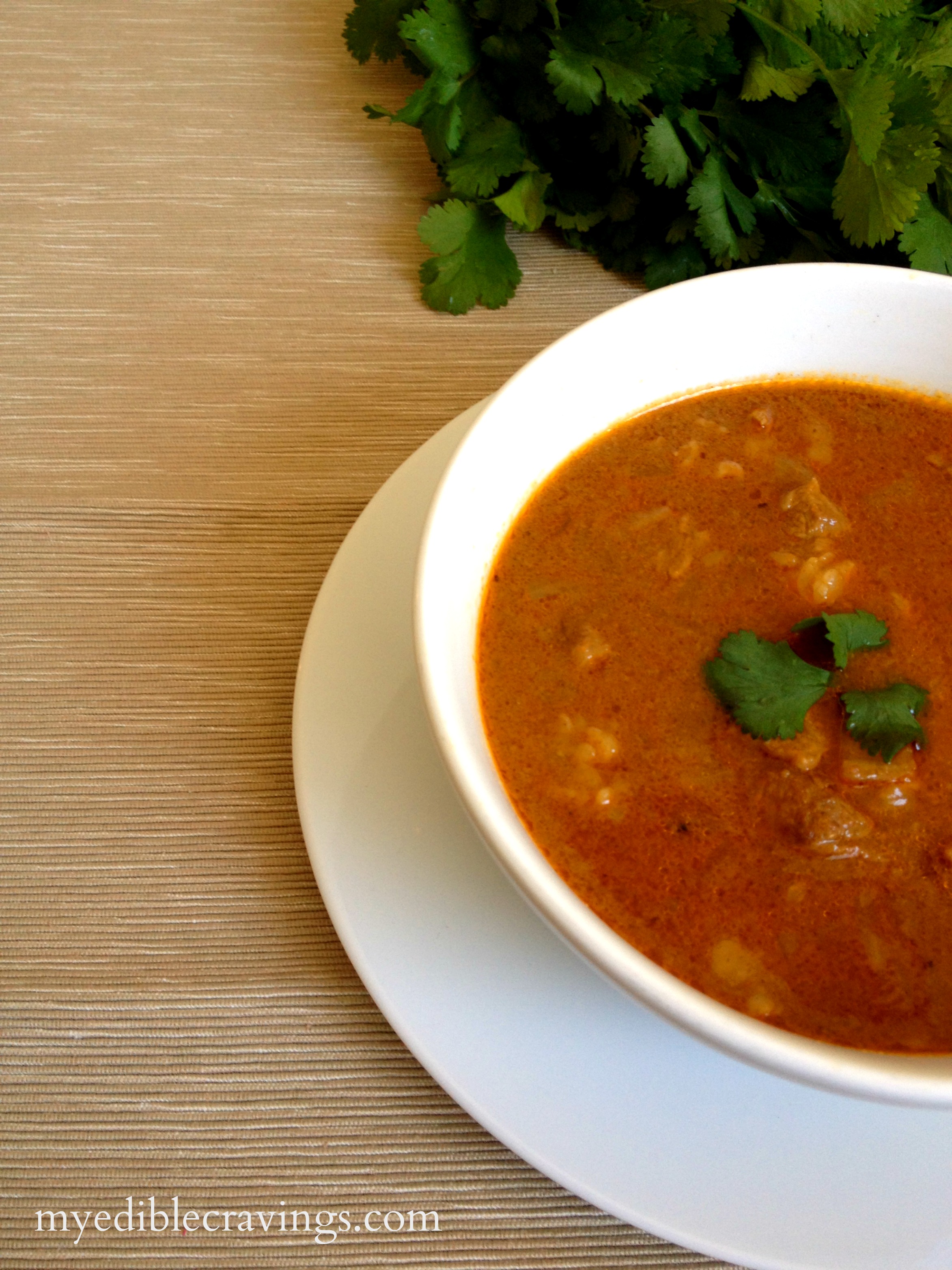 Here I have used a blender to prepare the masala . My MIL had given me a small ammi kal but I didn't bring it back with me, which I regret now. Anyways, the outcome was more or less similar to hers and I hope that you enjoy the dish as well.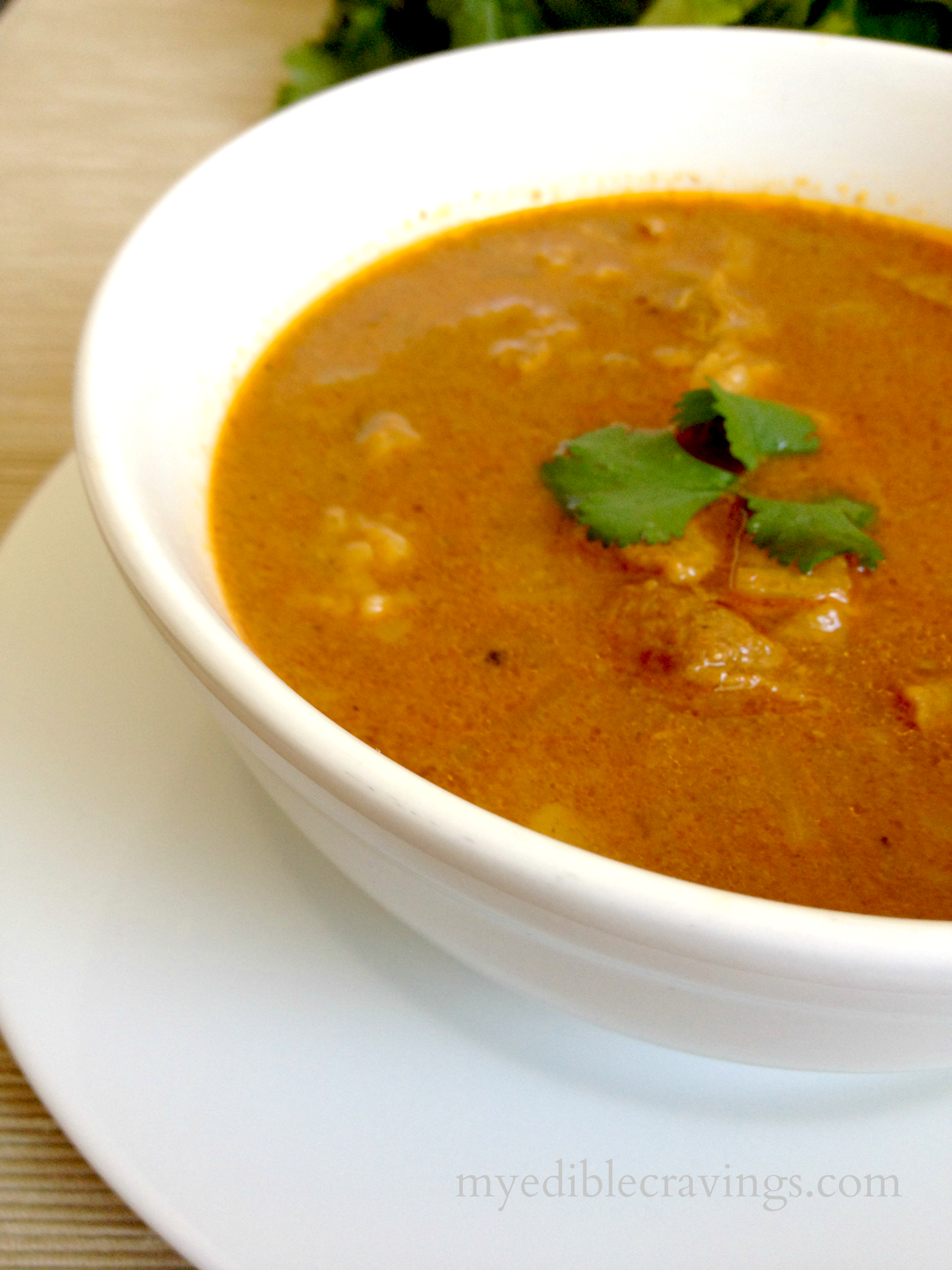 Yummy!!!

MUTTON GRAVY | MUTTON KUZHAMBU | LAMB CURRY
Prep time:
Cook time:
Total time:
Simple traditional mutton gravy which you wouldn't have tasted anywhere. Make this lip smacking mutton kuzhambu with the simple steps and enjoy.
Ingredients
Mutton / Lamb – 1 kg ( 2.12 lb)
Gingelly oil – 1 tbs
Coriander seeds - 2 tbs
Pepper - 10
Cumin seeds - 1 tbs
Red chillies - 6
Grated Coconut- 1 to 2 tbs
Ginger – an inch
Shallots - 7
Vegetable oil - 1 tbs
Salt to taste
Instructions
In a sauté pan, roast coriander seeds, pepper, cumin seeds and red chillies with very little oil.
Wait until the mixture cools down. Then grind the mixture and make it into a paste.
Grind coconut separately.
In a pressure cooker, add gingelly oil and sauté the mutton until it turns white color.
Then add crushed ginger along with enough water (2 cups) and pressure cook the mutton for 6 whistles (it takes 15 whistles in India)
Drain the mutton and save the drained water. Add the ground mixtures (coconut & coriander) to the drained water and mix well.
Finally in a sauce pan, add vegetable oil and season it with mustard and onion.
Add the above drained water mixture and allow it to boil.
Then add the cooked mutton along with salt and bring it to boil.