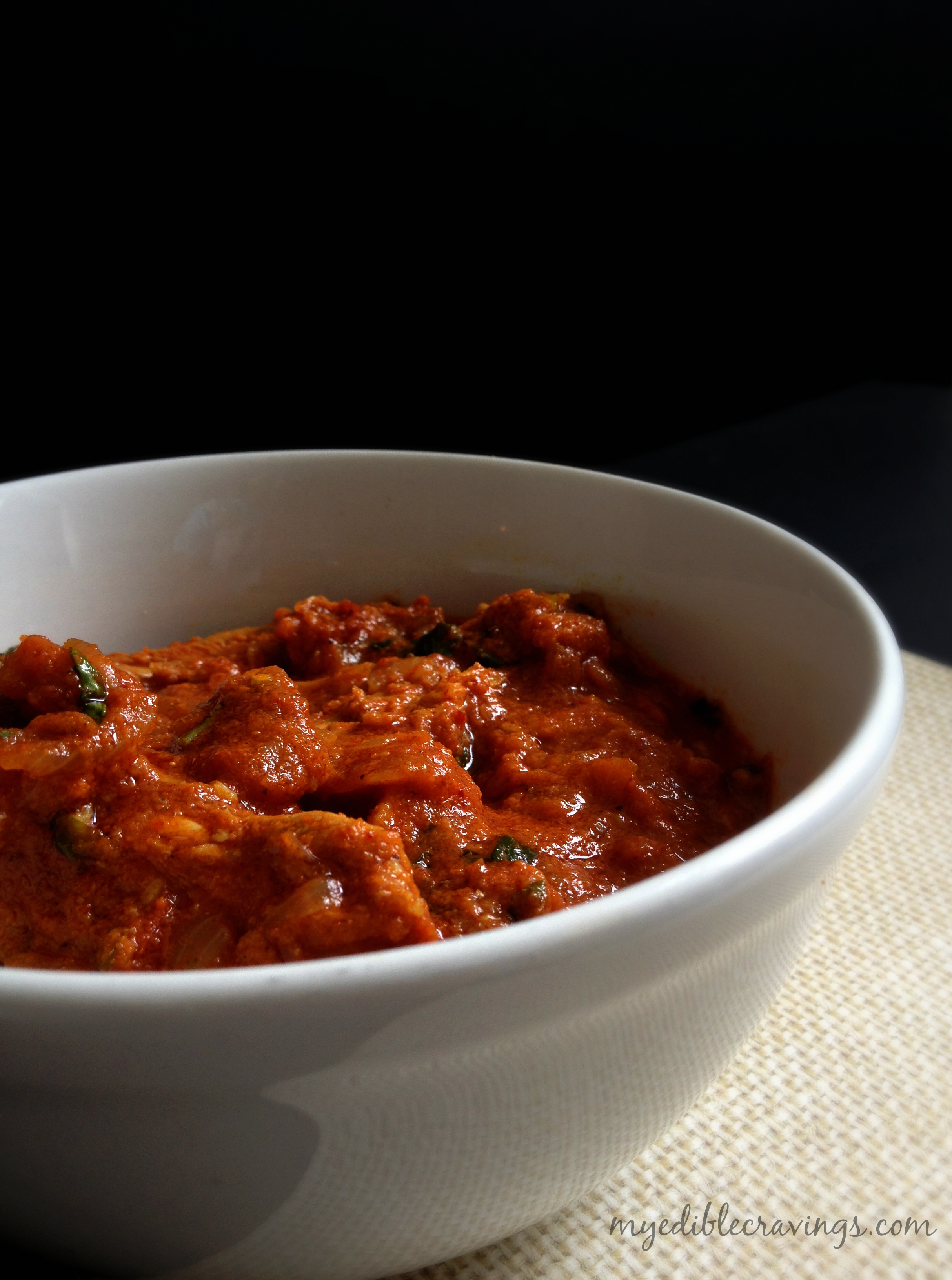 It has been a while since I posted a non vegetarian recipe and now I am giving you a speciality from my neighboring state, Karnataka. It is called as the Kundapur Chicken gravy, a popular dish from Mangalorean cuisine that has its origins from Kundapur, a coastal town in Karnataka. Kundapur chicken is a versatile dish that goes well with all main course dishes like, rice, naan, parotta, biriyani, chapati, dosa etc.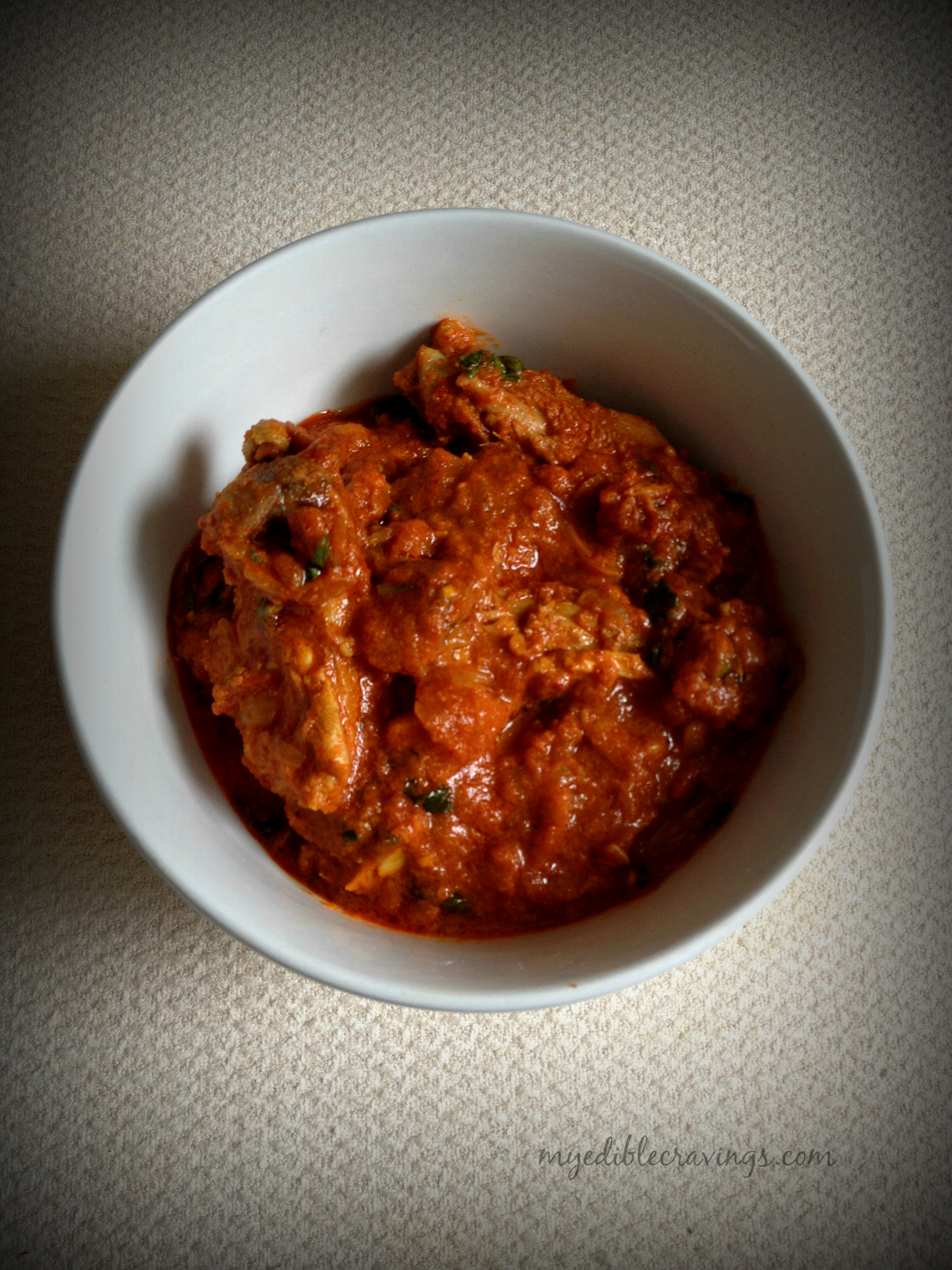 Kundapur chicken gravy's main ingredient, the one that gives its distinct taste, is the kundapur masala powder. Kundapur chicken gravy is one of HB's favorite dishes and he makes me to cook it at least once in like two months (I know that is a considerable gap but I do have to try other interesting recipes, right? ;)). We normally have Kundapur chicken with Biryani and Chappati.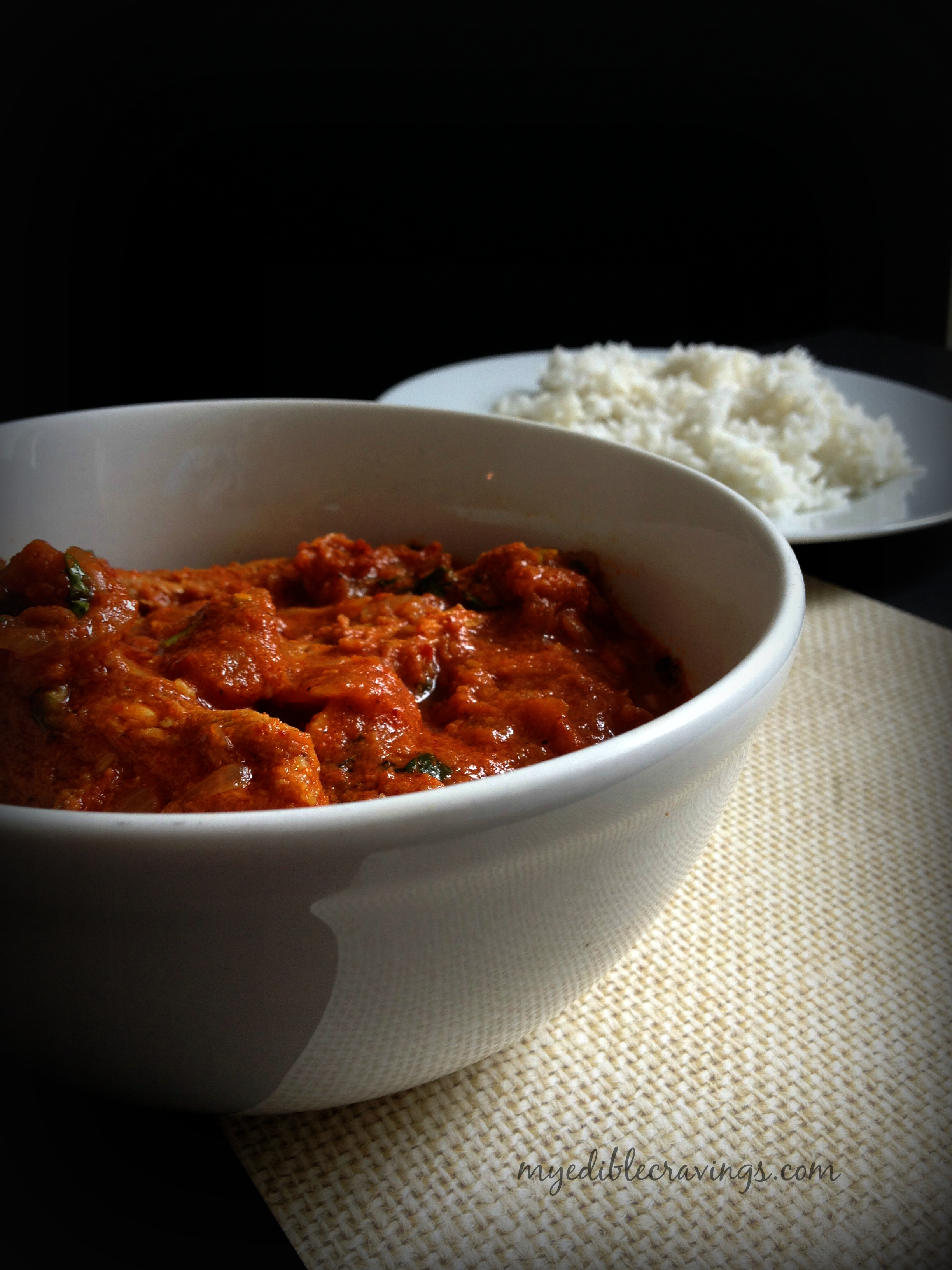 I would say Kundapur was one of the first dishes I tried which was not from Tamilnadu or a hand down from my mom or MIL 🙂 Do try this Mangalorean dish in your kitchen and let me know your comments as well as the favorite main course dish that you would like to have with.

Coondapur Chicken Gravy
Prep time:
Cook time:
Total time:
Ingredients
To dry roast and grind:
Kashmiri red chilli – 2 nos
Black peppercorns- 1 tbsp
Coriander seeds – 1½ tbsp
Fenugreek seeds – 8 nos
Tamarind – marble size
Coconut - 2 tbsp
Other ingredients:
Oil – 3 tbsp
Onion, finely chopped – 1 no
Ginger garlic paste – 1 tbsp
Turmeric powder – a pinch
Green chillies – 2 nos
Curry leaves – a sprig
Chicken, with bones -
Salt as required
Coconut milk – 2 tbsp
Cilantro, chopped – 1 tbsp
Instructions
Heat a pan and dry roast all the above ingredients except coconut for a minute or until they spread aroma. Allow them to cool and grind it along with coconut to a fine paste.
Heat oil in a pan and add finely chopped onion. Sauté well. when the onions turn translucent add ginger garlic paste. Sauté until the raw smell disappears. Add a pinch of salt and turmeric powder.
Add green chillies and curry leaves. Give it a stir and add the ground coconut paste. Sauté well, reduce to medium flame and allow them to cook for 20 minutes.
When the oil start to ooze out, add the chicken and mix well. when the gravy is well blended with the chicken, cover the lid and cook for another 15 to 20 minutes in a low flame. When the chicken is ¾ th cooked, add coconut milk mix well. cover and cook for another 10 minutes. Sprinkle chopped cilantro on top and switch off the flame.
Enjoy the tasty kundapur chicken with roti, white rice or even for dosa!