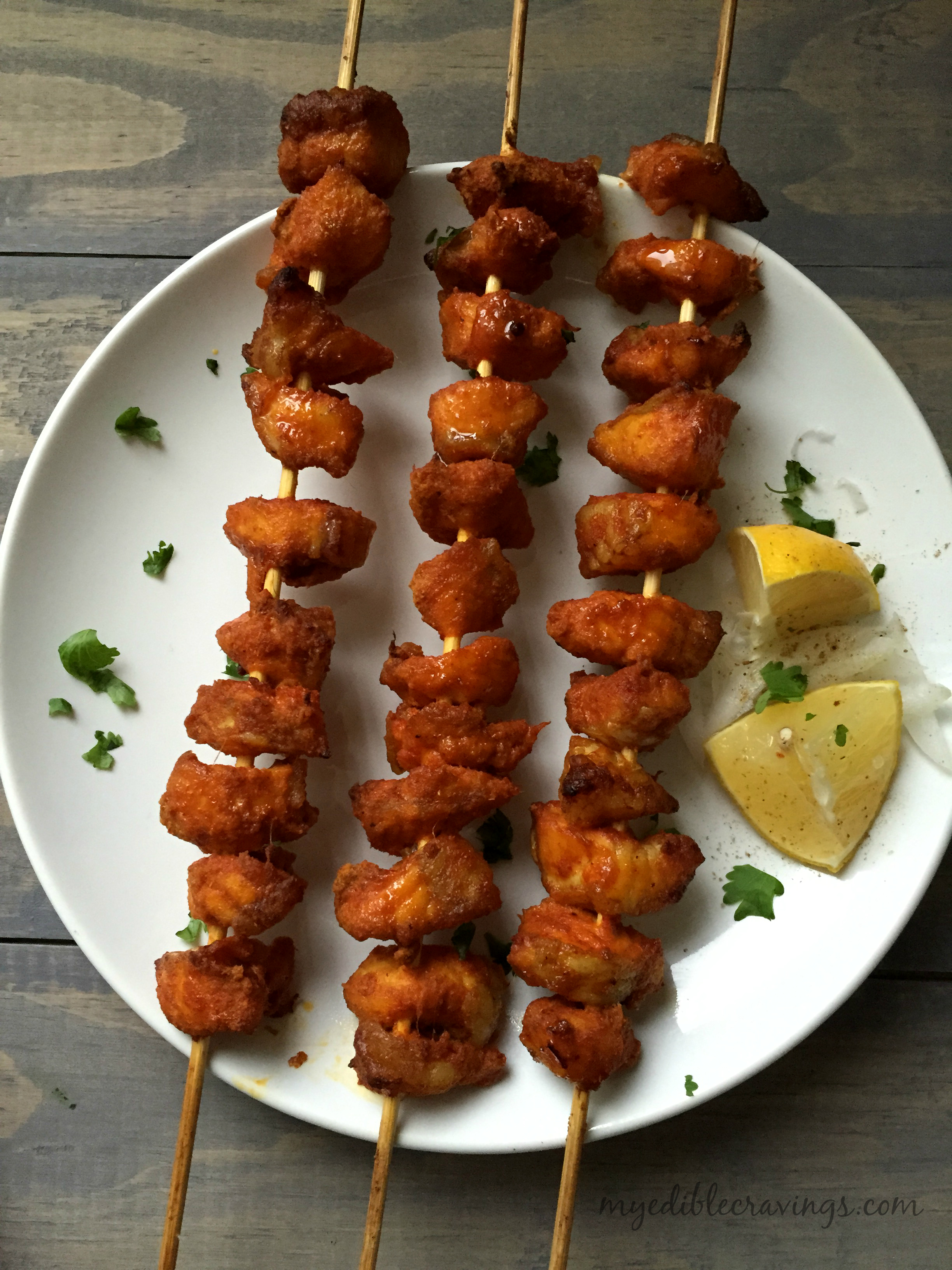 Achari fish tikka is a Hyderabadi non-vegetarian dish supposedly having its origin from the Nizam cuisine. Achar is pickle in Hindi. So as the name suggests, Achari fish tikka is simply a variety of dish made from fish and pickle.
First when I came across this dish I was intrigued by the combination of fish and pickle (pickle with any other meat, for that matter). But after tasting it, I do see the use of pickle in this dish, it just tastes awesome.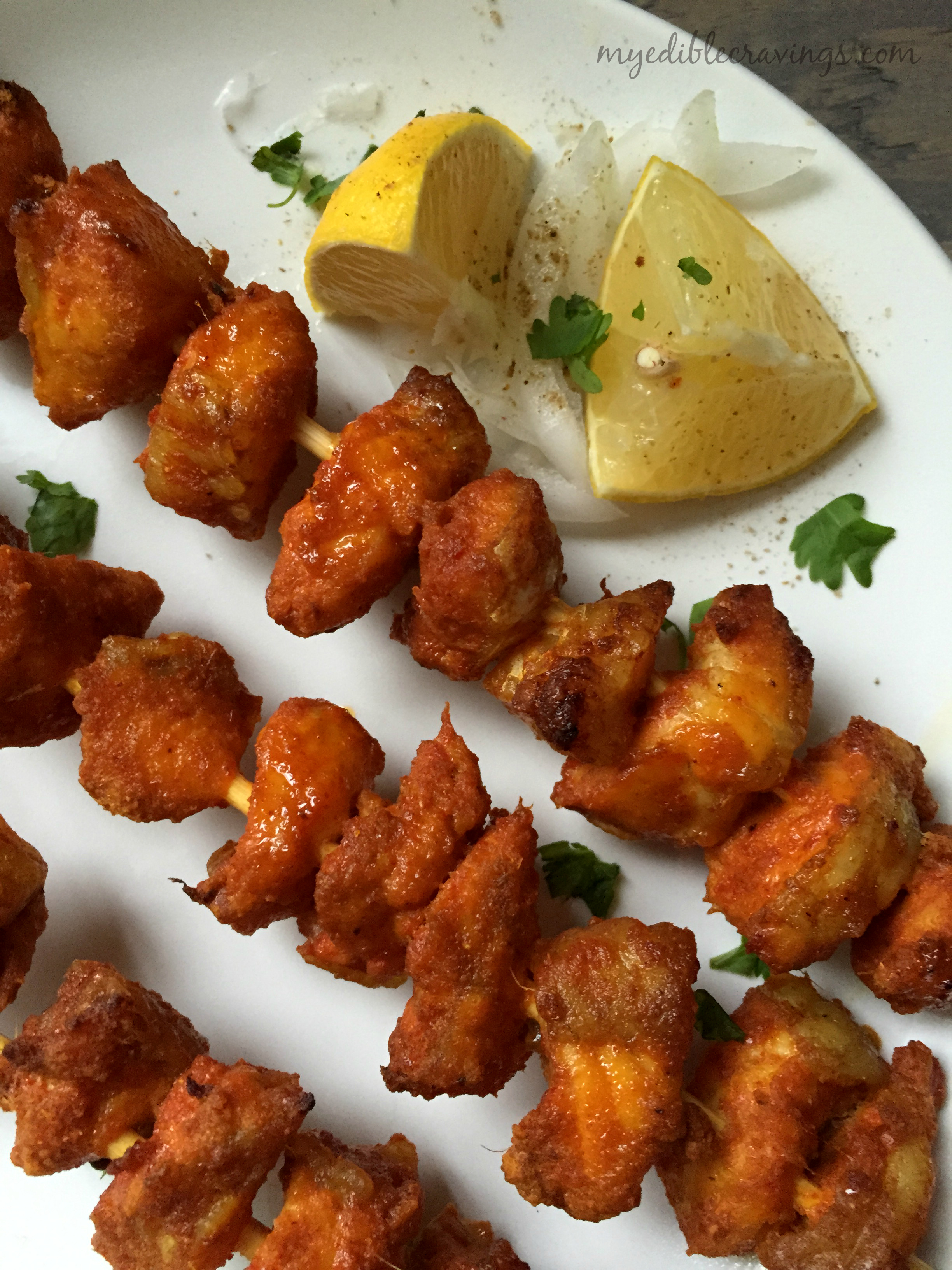 I have had my own troubles when attempting to cook fish. For some reason, I am never satisfied with the end product when I prepare a fish based dish. So it has become the meat that I cook occasionally. But after coming across Achari fish tikka, I have cooked it twice already in the span of a month 🙂 Achari fish tikka is really easy to make and is healthy as well since we grill the fish in the oven. Please make sure to remove all moisture from the marinating ingredients as mentioned in my earlier post of chicken tikka found here. It goes well with almost any main dishes, be it rasam, sambar, chicken gravy or fish gravy etc. Usually Achari fish tikka is eaten as an appetizer with mint chutney on the side. But in our home, on days when I cook this dish, it is often had as a snack 🙂 and as a side dish.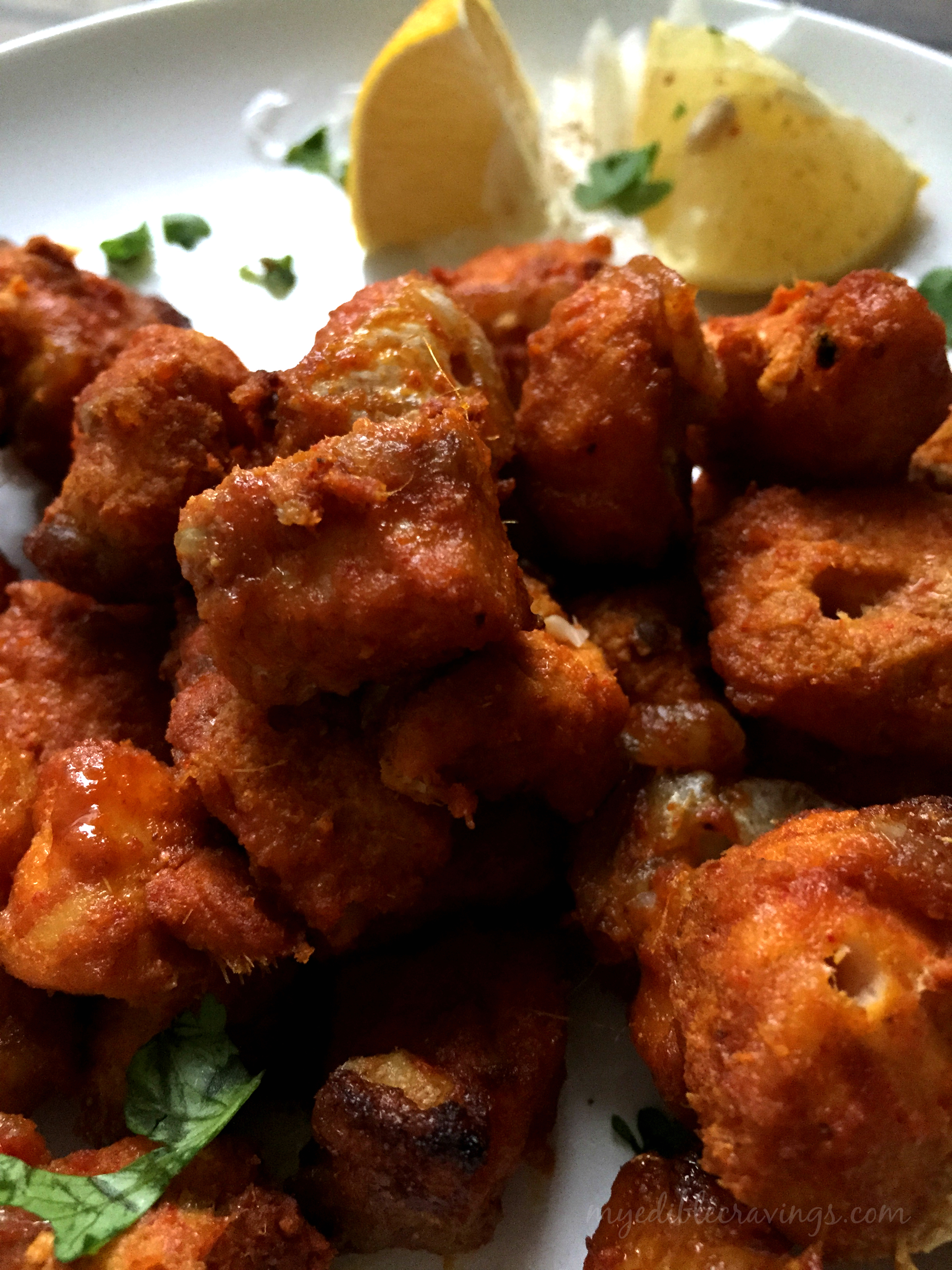 Try this healthy and wonderful Achari fish tikka in your kitchen and let me know your equally wonderful thoughts and experience 🙂

Achaari Fish
Prep time:
Cook time:
Total time:
Ingredients
Yogurt, hunged – 1 tbsp
Lemon juice – 1 tbsp
Turmeric powder – ¼th tsp
Ajwain – ¼th tsp (optional)
Amchur powder – ¼th tsp
Ginger garlic paste – 1 tbsp
Kashmiri red chilli powder – 1 tsp
Red chilli powder – ¼th tsp
Any pickle of your choice – ¼th tsp ( I used Priya onion pickle)
Salt as required
Olive oil or vegetable oil – 1 to 2 tbsp
Seer fish, cubes, skin removed – ½ pound (250 gms) – I used catfish
Instructions
Squeeze excess water in ginger garlic paste with the help of cheese cloth.
In a mixing bowl add all the above ingredients and make a paste.
Add fish cubes to the marinade and mix well.
Marinate the fish in the refrigerator at least for 2 hours.
Soak the wooden skewers in water for 15 mins.
Preheat the oven to 360 degrees F.
Insert the fish cubes on each skewers. Brush olive or vegetable oil on top of the fish and arrange skewers across the broiler pan.
Place the pan inside the oven and cook for 10 minutes.
Remove the pan, turn over the skewers and brush the fish cubes with little oil on top. Place the pan inside the oven and cook for another 10 to 15 minutes.
Enjoy the achari fish tikka with mint chutney or just as it is! 
Stove top method:
Heat the grilled pan and smear with little oil. Place the skewers and cook the fish turning over in between.
Notes
Fish cooks really fast when compare to other meats. So make sure to check in between and do not overcook the fish.
You could also add onion, tomato or bell peppers to this dish according to your choice.