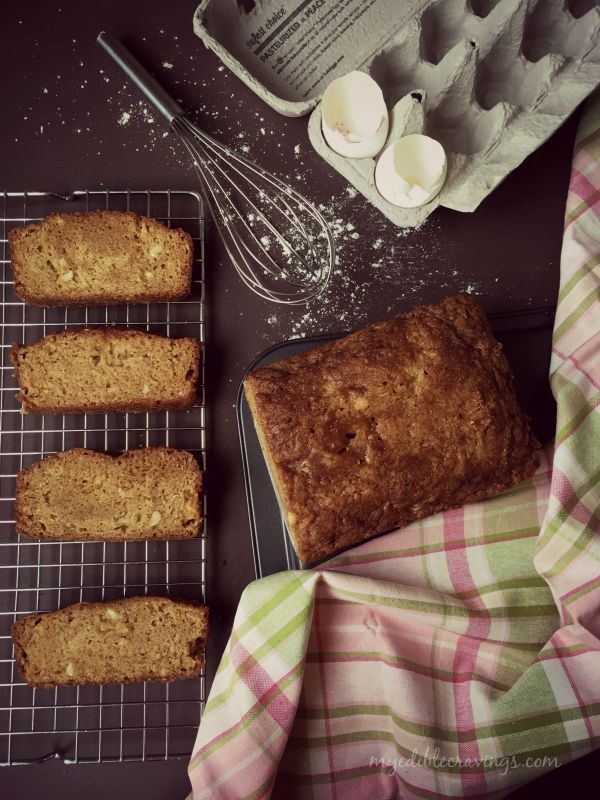 Today, I have posted a kind of healthy dessert variety that you don't find normally in restaurants or bakeries. It is called as the Zucchini bread. As the name suggests it is made from zucchini, a relative to pumpkins 🙂 Zucchini is also called as summer squash and is of European origin, mainly from Italy. You can make a number of dishes from zucchini like fritters, fries, as a topping in pizzas (it tastes yummy 🙂 ) etc.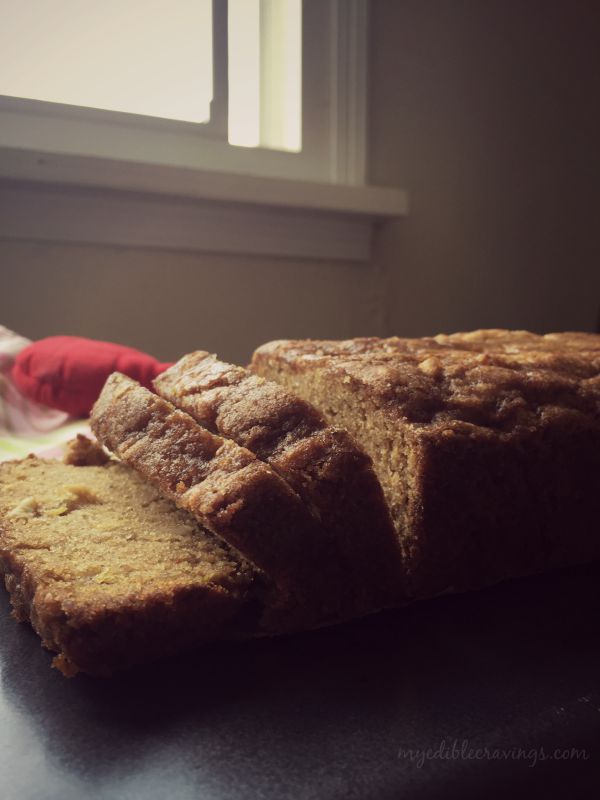 Zucchini bread is a very easy to make bread variety and can be had as snack and for breakfast as well. Zucchini, as with all vegetables, is rich in nutrients especially vitamin A and very low in calories. I first had zucchini bread in a vegan restaurant and liked the taste so much. Believe me, you cannot identify that it is zucchini bread unless someone tells you that 🙂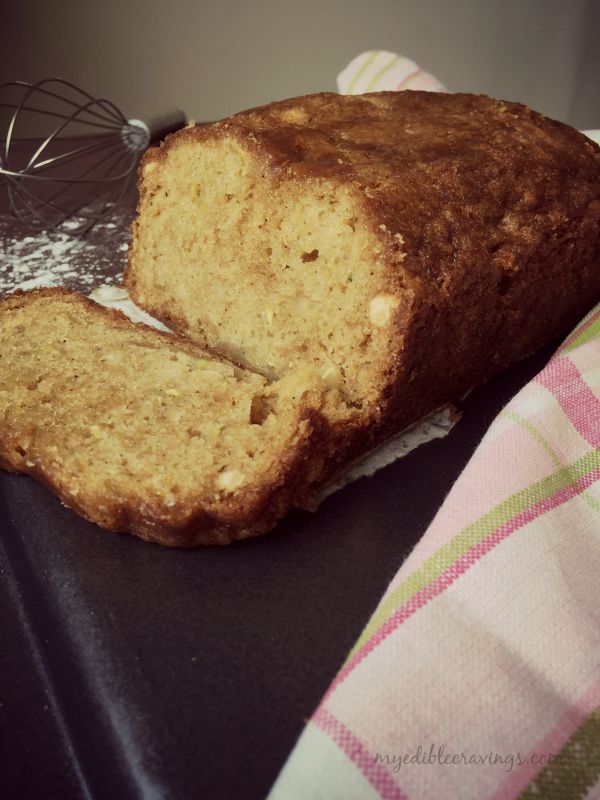 Zucchini bread, as said above, is a very good breakfast dish, especially for children who normally do not like to eat vegetables (which covers 95% of them :)). Try this tasty bread variety and let me know your comments.
Zucchini Bread
Prep time:
Cook time:
Total time:
Serves:
1 9x5x3 inch loaf
Ingredients
1 ½ cups bread flour or all purpose flour
½ tsp salt
½ tsp baking soda
½ tsp baking powder
¼ tsp ground cinnamon
½ cup vegetable oil
1 cup white sugar
¼ cup brown sugar
2 eggs, room temperature
1 ½ tsp vanilla extract
1 cup grated zucchini
½ cup chopped walnuts (or any nuts of your choice)
Instructions
Preheat the oven to 350 degrees Fahrenheit or 180 degrees Celsius.
Grease a loaf pan (9 x 5 x 3 inches) with butter or oil on the bottom and all four sides and line the bottom with parchment paper.
Sieve all the dry ingredients together into a small bowl.
Combine oil and sugars to the large bowl. Mix well until well combined.
Add in the eggs and beat well until creamy consistency.
Add and beat the vanilla extract.
Now combine the dry ingredients into the wet ingredients. Mix well without any lumps.
Finally add in the grated zucchini and chopped walnuts into the mixture and mix well.
Pour batter into prepared loaf pan. Shake the pan and even the batter on top using spatula.
Bake in oven (preferably in the middle rack) for 55 minutes, until golden brown and a toothpick inserted in the center comes out clean – I covered the pan with aluminum foil after 35 minutes when it starts to brown on top.
Turn out onto a wire rack and allow them to cool. Serve the yummy zucchini bread as hot or cold for a breakfast or brunch or as evening snack. Enjoy! 