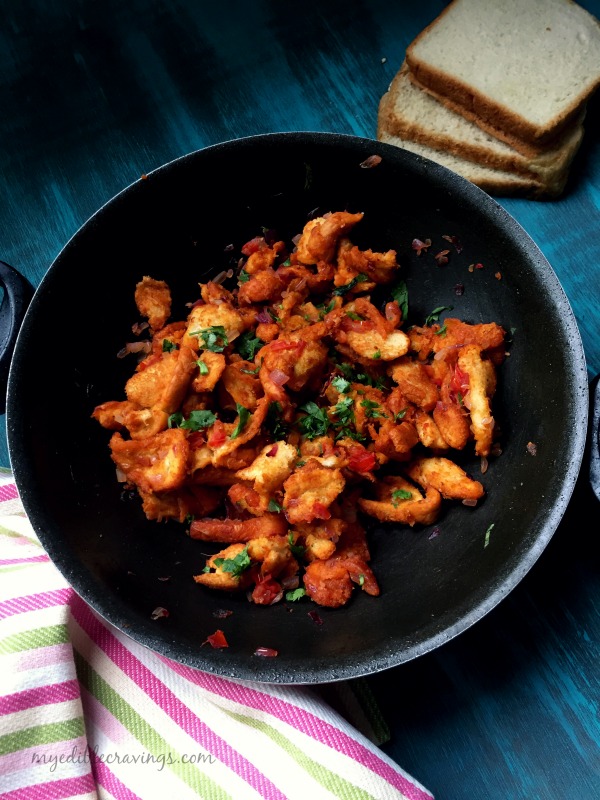 Bread Boo is a tasty dish made from, as you might have guessed it already, bread. It is a savory item and is very easy to make. I have had this dish made by my mom and my MIL. Bread Boo involves minimum ingredients and I would categorize it as a quick-fix breakfast; something prepared in minutes with less effort.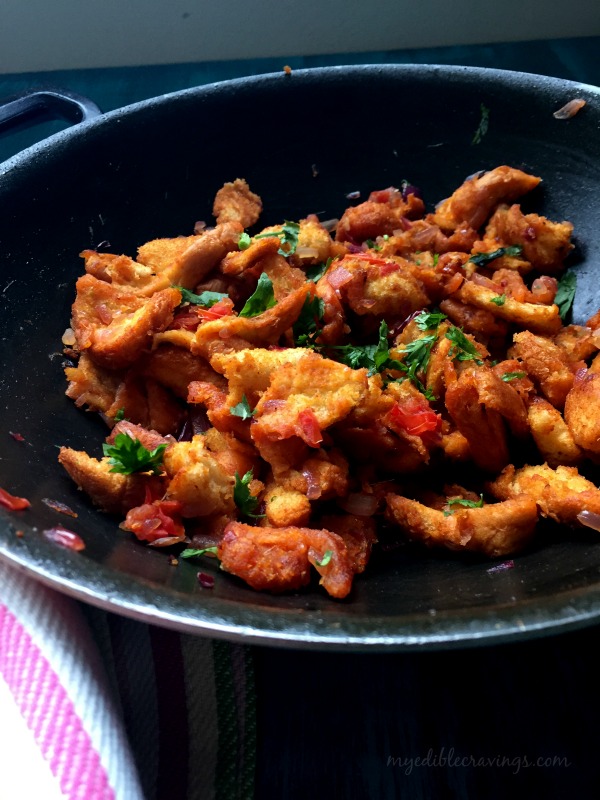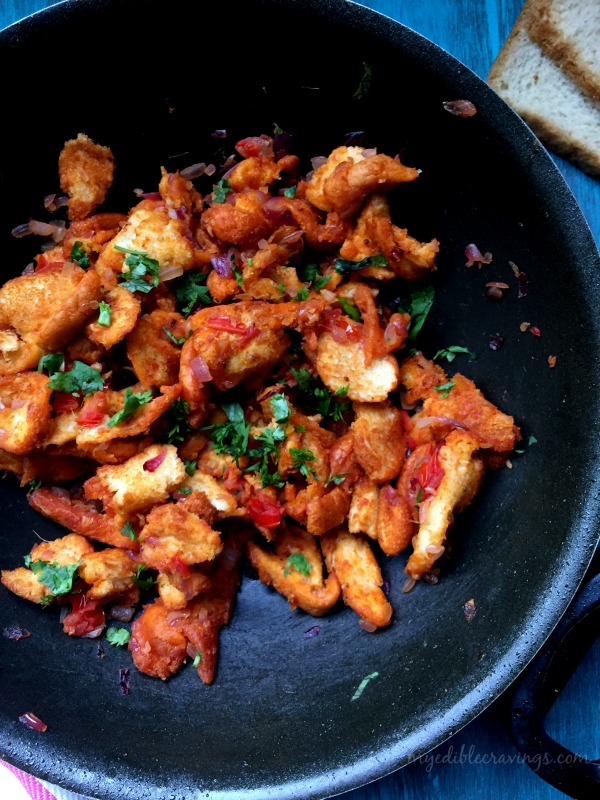 It had been quite a while since I had eaten Bread Boo until when my MIL made it for me recently. And all my childhood memories came back when I had it. When I was a kid, I was not a big fan of sweetness in general. I always preferred spices and savory items (I still do!). So whenever it was bread and jam for breakfast at our home, my Mom used to prepare Bread Boo for me (my mom tries to make us eat by keeping these different kinds of names 😀 ).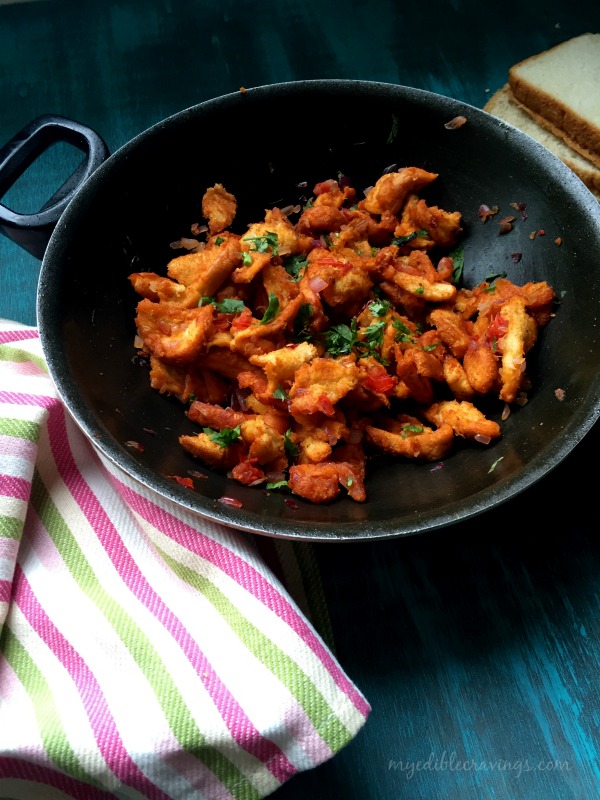 For those who don't prefer sweet dishes and for those who want variety in their breakfast, Bread Boo is an ideal choice. Also, you can substitute any type of bread in this recipe like raisin bread, wheat bread, oatmeal bread etc. Try this tasty and easy Bread Boo in your kitchen and let me know if it is a tasty breakfast indeed 🙂
Bread Boo
Prep time:
Cook time:
Total time:
Bread Boo is a tasty dish made from bread. It is a savory item and is very easy to make.
Ingredients
Oil – 1 tbsp
Onion, medium, chopped – 1 no
Ginger garlic paste – 1 tsp
Tomato, small – 1 no
Salt as required
Homemade sambar powder – ½ tbsp
Red chilli powder – ¼ tsp
Garam masala – a generous pinch
Bread slices – 6 nos
Cilantro, chopped – 1 tbsp
Instructions
Toast the breads slightly, either in a toaster or on a flat pan. Cool them down to room temperature and break or cut to bite size pieces.
Heat a tawa with oil and add finely chopped onions. Sauté until they turn translucent.
Add ginger garlic paste and fry till the raw smell disappears.
Add in tomato and sauté until they turn mushy.
When the tomatoes are well cooked add in all the masala powders ( sambar, red chilli and garam masala) .
Finally add all the toasted bread pieces. Mix well until the masalas are well coated.
Switch off the flame and garnish with chopped cilantro. Enjoy!
Notes
You could also add beaten eggs to this dish just after the tomatoes are well cooked and before the masala powders are added.